Small business owners take on a lot of responsibilities. In fact, most times they're like superheroes, dashing from one task to the next to ensure their business is running smoothly. The flipside to all that multitasking is that it's easy to fall into the trap of taking on too much responsibility. Other times, there's simply not enough time in the day to get everything done, even with superpowers. To ensure this doesn't happen to you and your business, make sure to avoid these six common pitfalls.
1. Not Being Unique
Whether you're in retail, food, B2B, or a service industry, it's a competitive marketplace out there, and consumers have a lot of options to choose from. There needs to be something that differentiates your business from the other choices out there, and obviously, that something different needs to be good.
Ask yourself: "Why should customers come to my business instead of a big box store or going online?" Then make sure you have a rock-solid answer and follow through with making your business unique.
2. Doing Everything Yourself
As a small business owner, the success of your company is riding on your shoulders. That's a big responsibility, and this leads many business owners to attempt to do everything themselves. Problem is, this approach simply isn't manageable.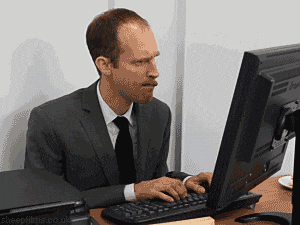 When you try to do everything yourself, not only will you be 100% consumed by work, you'll find that there simply aren't enough hours in the week to get every task done. You can't be manager, marketer, accountant, artisan, cashier, and custodian while maintaining the quality and standards necessary to be successful.
Instead, hire people who are good at what they do. From there, delegate responsibilities, and entrust your employees to do their job well, while you focus on the roles you excel at and also managing the business.
3. Hiring the Wrong People
Okay, so you absolutely need help to operate your business effectively, but bringing in the wrong people is a recipe for disaster. More often than not, unqualified and incompetent employees create more work for you by making critical mistakes or causing problems you then have to fix.
Strive to hire people who are good at their roles in your organization, and if you can't afford to hire someone with a lot of experience and success in their role, at least hire someone who is passionate about the role and has the potential to learn and grow.
4. Not Incorporating Time-Saving Software Tools
Thanks to technology, it's no longer necessary to hire employees to do all the work you don't have time for. In particular, computer software and mobile apps are able to streamline tasks that used to demand hours of your attention.
SpotOn, for example, has created a platform that streamlines payments, digital marketing, analytics, review management, and loyalty rewards into one virtual dashboard. Rather than having to log into a dozen different websites and apps to manage all those aspects of your business, you can now do it with one software app and take advantage of the automated tools to save you tons of time.
5. Not Having a Marketing Plan
We already talked about how it's important for your business to be unique, but that's only half the battle. The other half is making sure people actually know about your business and why it's unique. That's where a marketing plan comes in—it's basically a communication strategy that involves identifying who your customers are, what your message is to them, and the best way to make sure they get that message.
With a plan in place, software platforms like SpotOn Core make it easy to implement that plan successfully. (And the super cool thing about SpotOn is that we have a dedicated customer success team that will help you devise and implement a custom marketing plan for your business. It's like having your very own marketing consultant!)
6. Not Having an Online Presence
For most small businesses, marketing through TV and radio ads like big corporations do isn't very cost effective. Luckily, the internet is the great equalizer, allowing small businesses to connect with customers without having to fork out gobs of money. In order for that to work, though, you need to have an active presence online.
At the very minimum, that means creating pages on one or more social media channels, such as Facebook, Twitter, Instagram, or Linkedin. It's also a good idea to have a website, particularly if you plan on diversifying your revenue channels with an online store. Then there are the online review sites like Yelp and TripAdvisor where it might make sense to claim your business page so you can respond to customer reviews.
That sounds like a lot, and it can be! The key is to identify where your customers are most likely to hangout online, and start there, and if for whatever reason the internet and social media isn't your strong point, enlist the help (or hire someone) who's more savvy with it.
---
SpotOn is here to help, with our concierge style customer service and digital platform designed specifically for small- to medium-sized businesses. Get a free demo today to learn how we can reduce your workload while simultaneously amplifying your connection with customers and saving you money on payment processing.