Adam Snyder began his career in the nightlife industry while studying at the University of San Francisco. Working in some of San Francisco's most popular establishments, Snyder developed a deep knowledge of what truly makes venues attractive to the consumer. Over the years, Snyder has owned and or managed multiple successful ventures in Las Vegas, Impala, and San Francisco, including Taverna Aventine in the heart of the Financial District.
We caught up with Adam for a round of 50 questions. Here's what he had to say:
1. What is in your fridge right now?
Adam Snyder: Condiments and leftovers.
2. What's one meal you couldn't live without?
Adam Snyder:  Soup.
3. Food memories are super powerful. Is there one strong food memory that you have?
Adam Snyder: Yes, growing up, we had very little money, and my mom came up with this stew, which is probably why I like soup so much. She'd mix what she had from our vegetable garden with a package of hotdogs, tomatoes, and potatoes. We called it Hot Dog Stew. To this day, it's one of my favorite memories of growing up. My mom actually visited last week, and we made Hot Dog Stew here at my house.
4. What family foods did you grow up with?
Adam Snyder: My dad was a hunter, so we grew up with a lot of game.
5. What is one food that you hate?
Adam Snyder: Butternut squash. Any squash, really. My mom had this massive garden, and she would steam Butternut Squash, put butter and brown sugar on it, and that was our dinner, like two or three nights a week. Now I can't even smell it.
6. What restaurateurs do you most admire?
Adam Snyder: Danny Meyer.
7. What restaurant do you miss?
Adam Snyder: Simon. At the Hard Rock in Vegas.
8. Favorite industry event?
Adam Snyder: The Pebble Beach Food and Wine Festival.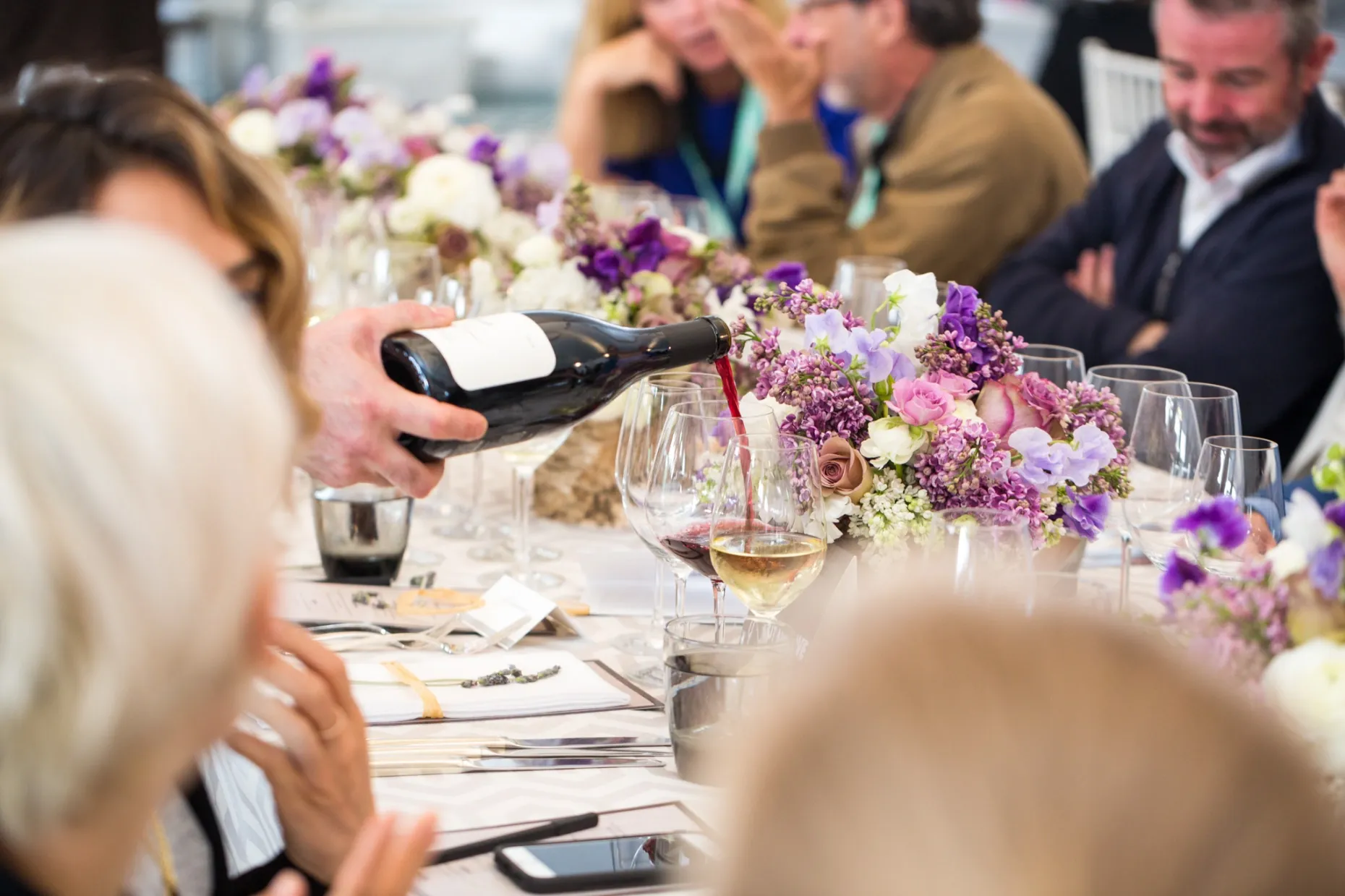 9. One thing you can't run a restaurant without?
Adam Snyder: Team.
10. One thing you wish you knew before you opened your first restaurant?
Adam Snyder: You need to be really conscientious about keeping emotions—as much as possible—out of things. From big decisions to mundane daily matters. An employee might be having a bad day, I might be having a bad day, but let's, you know, let's set our personal emotions aside and figure out what we need to do to make sure the business can run effectively. Then we'll figure out our personal issues. I would say it's good to have a heart, to be passionate, but maybe don't lead only with your heart.
11. If you couldn't be a restaurateur, what would you do?
Adam Snyder: I started off wanting to be a doctor when I first went to college. I got accepted to a program that takes 30 kids a year. I wanted to do Pediatric Physical Therapy. But I quickly realized that that's not what I was meant to do, so I transferred. Looking back at the last 20 years, I see that managing people and projects come naturally. My dad owned a machine shop since I was a baby. I had become his foreman by the time I was 17. Critical thinking is my strong point.
12. First job?
Adam Snyder: I worked for my father at the age of six. I got my first paycheck. I'd clean the floors, you name it, whatever he told me to do.
13. First album?
Adam Snyder: I believe it was Michael Jackson.
14. First concert?
Adam Snyder: New Kids on the Block.
15. First time you fell in love . . . with a dish?
Adam Snyder: Probably not till I moved here to San Francisco. Coming from Spokane, Washington, and Omaha, I didn't have exposure to a lot of Asian flavors. So experiencing sushi and ramen for the first time in San Francisco, I knew I'd found my jam.
16. First time you fell in love . . . with a restaurant?
Adam Snyder: I can't remember the name, but there was this restaurant in Paris in this little alley. Just seven or eight tables. The walls were centuries old, and the furniture seemed like it was older than our country. It was just one of those experiences that made you feel small. In the whole lineage of time, space, and people, how you can be dining in a restaurant whose stone walls are thousands of years old just makes your mind go places.
17. Last vacation?
Adam Snyder: Tahoe.
18. Last song you listened to?
Adam Snyder: "Buy Dirt" by Jordan Davis and Luke Bryan.
19. Last book you read?
Adam Snyder: Setting the Table by Danny Meyer.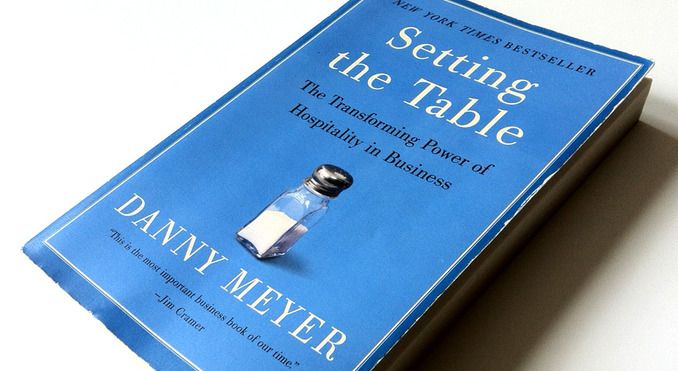 20. Last podcast you listened to?
Adam Snyder: Your Own Backyard.
21. Last thing you ordered online?
Adam Snyder: Wine.
22. Weirdest job?
Adam Snyder: I used to work for a guy who was out of his mind. He was the middleman between the record labels and radio stations, which is an industry that was formed in the 40s when radio DJs were getting paid with drugs, money, whiskey, or whatever, to play the songs on the radio. They call it "payola." Well, that industry still exists to this day, and towards the end of my college career, I started working for this guy. And it was strange because I would have to go to school Monday through Wednesday, but then Thursday, Friday, Saturday, I'd be flown to a different city, and I'd be backstage, paying a musician like $75,000 in cash in the back room somewhere, and then we'd hang out and party. After finishing my work, I'd get on a plane, fly back, and go to class. The dichotomy of lifestyle was. . .interesting.
23. Weirdest thing you've ever eaten?
Adam Snyder: Fishball soup in Hong Kong.
24. Weirdest place you've traveled to?
Adam Snyder: Hong Kong.
25. Weirdest thing you're good at?
Adam Snyder: I can cook, which some people wouldn't expect.
26. Pets, yay or nay?
Adam Snyder: Yay. We have a dog, Frankie.
27. Green thumb or black?
Adam Snyder: Black.
28. Coffee or tea?
Adam Snyder: Coffee.
29. To snooze or not to snooze?
Adam Snyder: To snooze.
30. The book or the movie?
Adam Snyder: The movie.
31. Cocktail/mocktail or beer?
Adam Snyder: Wine.
32. Casual or fancy?
Adam Snyder: Casual.
33. Digital or analog?
Adam Snyder: Digital.
34. Black and white or color?
Adam Snyder: Black and white.
35. Windows down or AC on?
Adam Snyder: AC on.
36. Ocean or desert?
Adam Snyder: Ocean.
37. Early Bird or night owl night?
Adam Snyder: Night owl.
38. New house or old house?
Adam Snyder: New houses.
39. Flea market or mall?
Adam Snyder: Flea market.
40. Introvert or extrovert?
Adam Snyder: Extrovert.
41. Live to work or work to live?
Adam Snyder: Live to work.
42. Sweet or salty?
Adam Snyder: Salty.
43. City or country?
Adam Snyder: Both.
44. Sunrise or sunset?
Adam Snyder: Sunset.
45. Summer or winter?
Adam Snyder: Summer.
46. Reality TV or documentary?
Adam Snyder: Documentary.
47. To binge-watch or not to binge-watch?
Adam Snyder: Binge-watch.
48. Classic Rock or Classical?
Adam Snyder: Classic Rock.
49. Board game or video game?
Adam Snyder: Board game.
50. Rain or sunshine?
Adam Snyder: Sunshine.
Read more from the Real Talk with Restaurateurs blog series.