According to Capterra's Review Insight Competitive Comparison for restaurant POS products, SpotOn is ranked as the best restaurant POS system, scoring higher than the competition when it comes to functionality, ease of use, customer support, and value for money.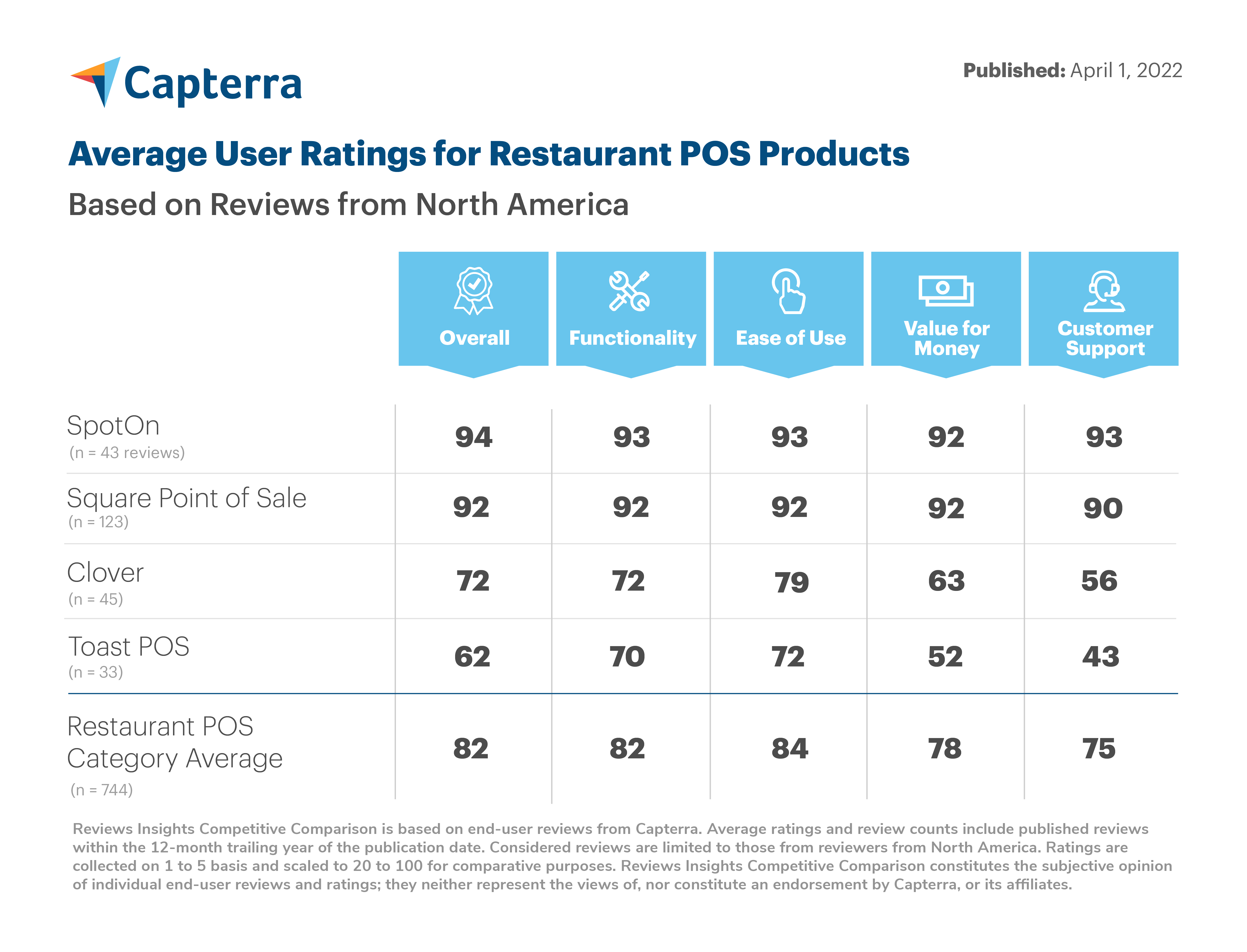 SpotOn vs Toast.
Real restaurant users placed SpotOn above Toast with an overall score of 94 compared to Toast's 62. SpotOn also scored higher than Toast in every individual category measured, most notably "value for money" and "customer support."
Square point-of-sale ranked second in the competitive comparison for restaurant POS products, with an overall user rating score of 92, trailing closely behind SpotOn in all categories, with the biggest gap in "customer support." Clover rounded out the competition, with an overall user rating score of 72.
SpotOn delivers on technology & support.
As a restaurant operator, you're facing increased costs, supply chain issues, changing customer expectations, and an ongoing labor shortage. Our team is here to help you overcome those challenges—and whatever challenges come next—with flexible solutions and personalized service and support.
As Kevin Bryla, our Head of Customer Experience noted in the Capterra competitive comparison announcement, "It's an incredibly challenging time to run a restaurant, so we're focused on simplifying business for operators—delivering strong, stable tech that is easy to use and makes staff training simple; building integrations or partnerships that streamline operations; answering the phone when our clients need us."
Restaurant solutions that work the way you work.
Success is about more than just running your restaurant—it's about running your restaurant on your own terms. That's why our solutions are designed to work the way you work while helping you boost efficiency, grow revenue, retain staff, and create better guest experiences. From dine-in solutions to online ordering, labor management, and everything in between, we've got you covered. Best of all, our tools work hand-in-hand with one another, helping you save time and money while getting better data and insights to run your business. Add a tool, add to your bottom line.
Best-in-class service.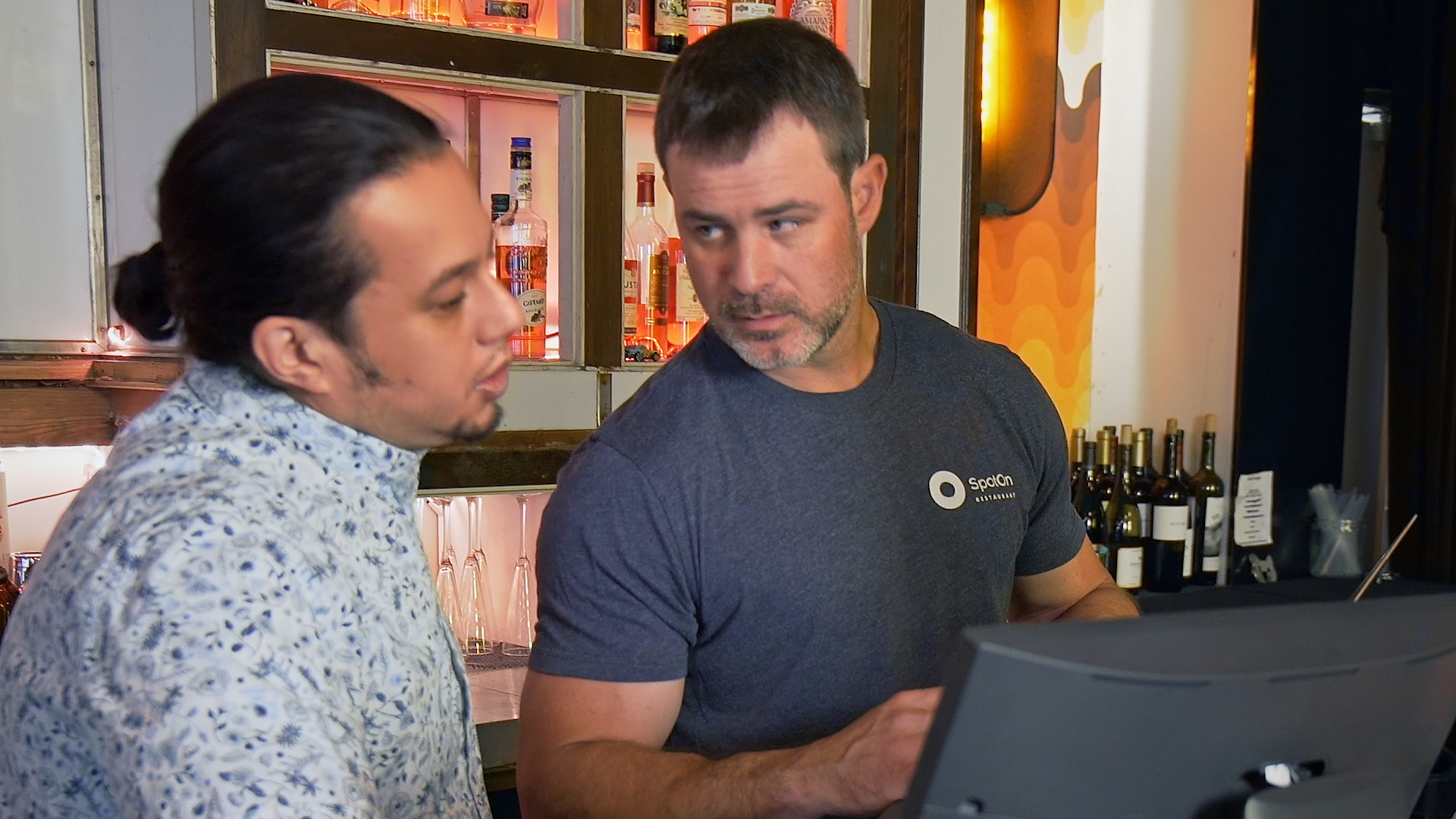 The prospect of getting a new point-of-sale system for your restaurant can be daunting. That's why our team is here to do all the heavy lifting from day 1. We'll ensure your point-of-sale and any additional software is customized to your needs. And our team of experts will continue to be by your side every step of the way to make sure your system always works the way you want it to.
Custom point-of-sale build
On-site installation & training
Dedicated support for "go live" day
Ongoing 24/7/365 support included
Local service representative
Honest pricing with no hidden fees
Add more tools as you grow
Choosing the right POS for your restaurant is an important decision that will have ramifications on your entire operation. When deciding between SpotOn vs Toast, or any of the other great restaurant point-of-sale options out there, don't just take our word for it, choose the technology partner that real restaurant users rank at the top of the list, SpotOn.