Every day is an experience to learn from. That's half of a valuable life lesson Edna Luna learned from her mother, Violeta, at a young age.
The other half?
To maximize your day you have to put your heart into everything you do. Especially cooking.
"You can't just cook. You have to cook with love," Edna recalls her mother saying countless times, while making dozens of different Latin recipes in their kitchen where Edna grew up in Guatemala.
Edna's mom owned and operated a restaurant for 15 years, practicing what she preached on a daily basis. That proved to set the ultimate example for Edna, who left Guatemala—with her mother's blessing—to follow her dream of operating a restaurant in America.
Edna opened her first El Taco location on Drexel University's campus in Philadelphia in 2017. It was a dream come true, and a testament to the countless hours she committed to learning English and cultural norms after moving to the U.S. speaking zero English.
As memorable as opening day was, it's the day six weeks later when she was working at the restaurant that is etched even further into her memory.
"I was at the restaurant and it was a crazy busy day," Edna recalls. "My husband came in, said he had to talk to me, and gave me the news that my mother had passed away back in Guatemala."
Edna was devastated. But also determined.
I asked myself, 'What would Mom want me to do?'
"It was a very busy day, lots of college kids around that day," Edna says. "So I finished the work day, pouring my heart into my restaurant, just like my mom had done for 15 years."
Violeta never got to see El Taco in-person, just through video calls. Her presence is felt on the menu though, as Edna has incorporated lessons learned as a child, such as straining all fats from her meats, since her mom was scared of fat growing up.
"She was so happy for me, so proud of me when I opened the restaurants, and she always encouraged me through the busy days," Edna says. "I definitely miss her, but everything I have done so far has been to honor her."
That includes the colorful Guatemalan décor that dons the interior of both El Taco locations, it includes Edna's plans to add pics of her mom and of back home in Guatemala to the restaurant walls, and most importantly, it includes the lessons learned that Edna is now passing on to her two teenage children, Valentino and Isabella.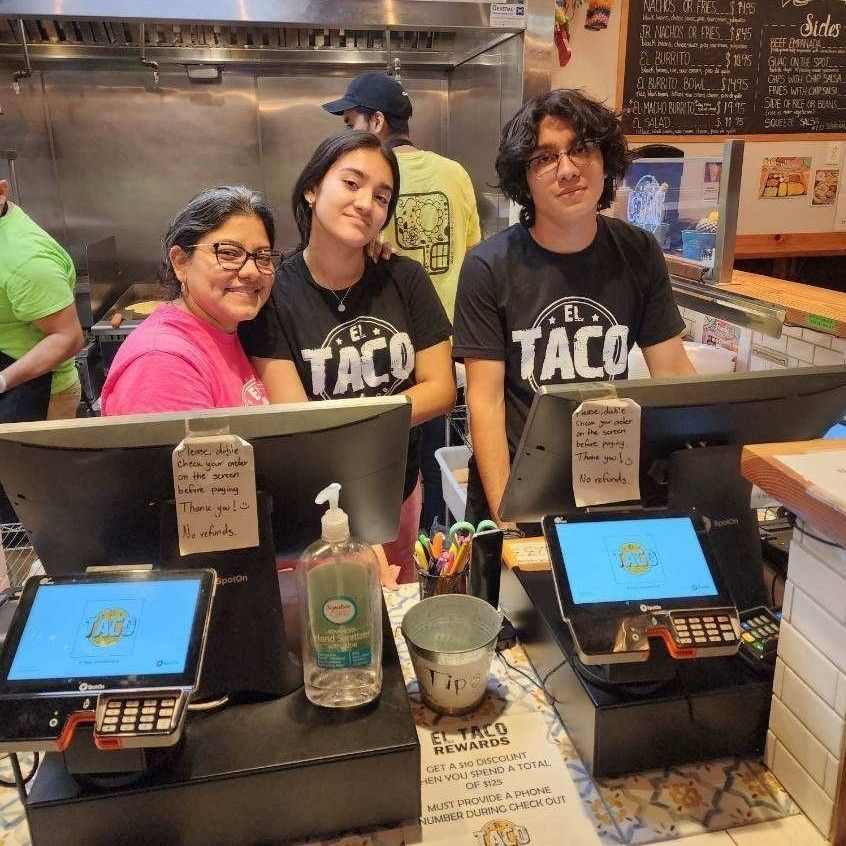 There's 'don't let the bad things bring you down,' 'mistakes can be learned from,' and 'every day is an experience to learn from'—particularly the 'stormy' days as Violeta would call them.
Case and point: like countless small businesses, El Taco was hit hard by the COVID-19 pandemic. But with hard work and switching to SpotOn for its restaurant POS, online ordering, and loyalty products, Edna not only navigated the business through to the other side of the pandemic, but was able to emerge from the pandemic with a second location.  
"If you fight for a goal, it might take time, but you can make it happen," Edna says. "But start today and start with small steps."
Edna would know. Learning from an incredible role model definitely helped.
---