For Jayson Whiteside, the coolest thing about Disney World wasn't Space Mountain or meeting Moana. It was that on a family vacation at the happiest place on earth—500 miles away from his restaurants Bardo and Vana in Charlotte, North Carolina—he was checking daily sales and staying updated on his business with the SpotOn Restaurant point-of-sale reporting app. Whiteside is the money guy. While his business partner, Chef Michael Noll, is crafting the 12-course tasting menu with locally sourced ingredients and running the kitchen with an eagle's eye for detail, Whiteside ensures staff gets paid, managers have clear goals, and the business stays profitable.
Whiteside approached Noll to open a restaurant in 2008, but with Whiteside living in Arizona and Noll in Chicago, the timing wasn't right. Ten years later in May 2018, they pooled together capital from family and friends and opened Bardo, an upscale tasting menu concept in Charlotte's South End neighborhood, with just $2,000 in the checking account. The risk paid off. Within a year, Bardo was voted the best new restaurant in Charlotte, attracting out-of-towners and locals alike (including Whiteside's local SpotOn Account Executive, Molly Heffler, who describes Bardo's tasting menu as some of the best food she's had in her life). They soon opened a second restaurant, Vana, with an open hearth at its center and fewer dishes requiring tweezers for plating, but the same nod to excellent food and superior service they honed at Bardo.
With his eyes on a third location, Whiteside's options for funding seemed too onerous, time-consuming, and ill-suited for their small but growing business. He came across SpotOn Capital and it felt like a natural pairing, with the ability to easily borrow the funds he needed and repay from daily sales.
"The biggest thing with SpotOn Capital is that I'm not giving investment presentations," says Whiteside. "We can fund the opening of our new business with money from our current businesses and go at our own pace. It's super streamlined."
With SpotOn Capital, Whiteside and Noll are now expanding to a third location. More than just funding, Whiteside's SpotOn Capital loan gave them more of another precious, finite resource: time. "Family First" is the mantra at Bardo and Vana, where Whiteside's young kids spend time after school and are featured in the mural on the restaurant's wall. Less time presenting to investors to raise capital means more time on dad duty.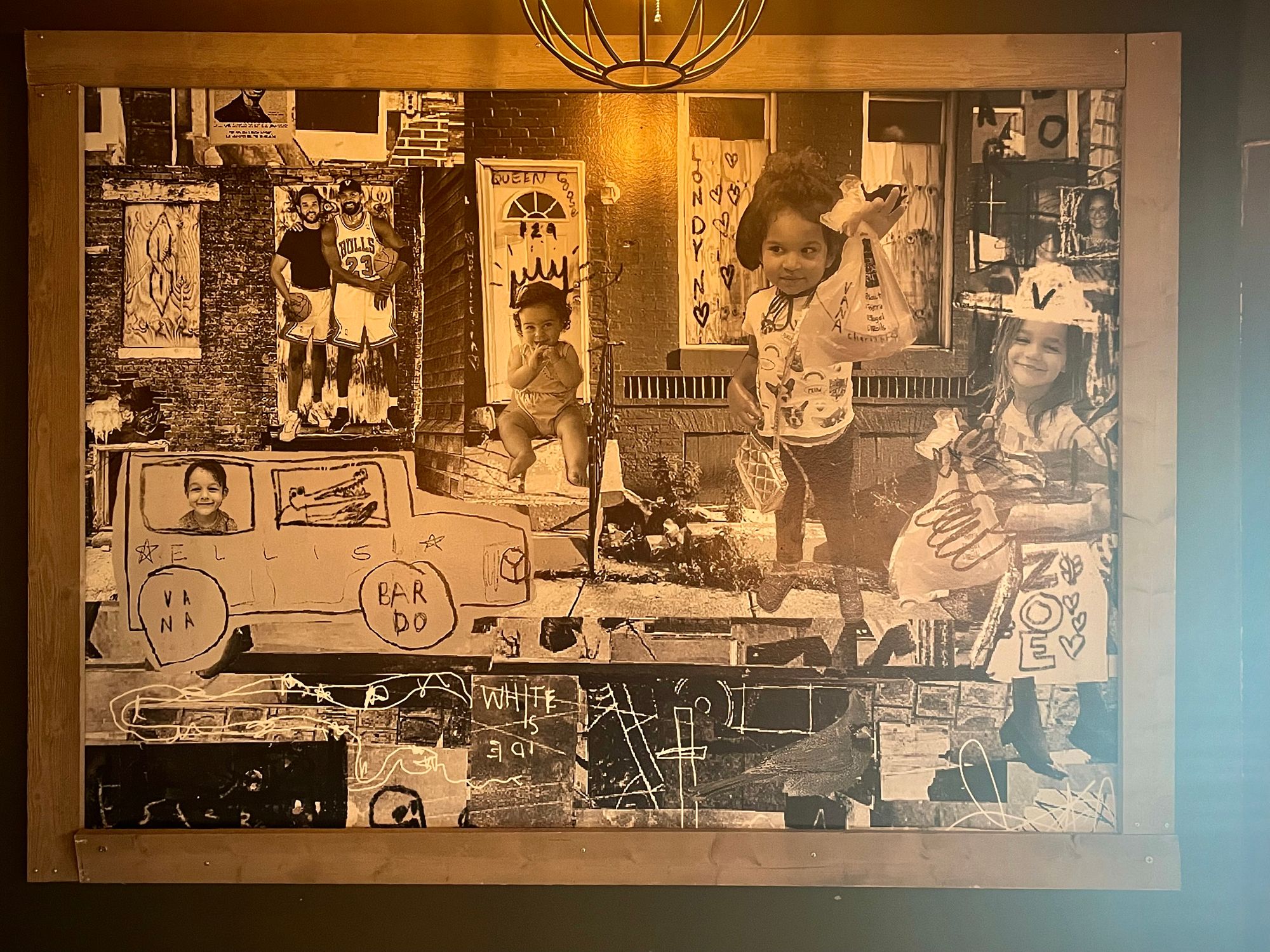 "Family First" trickles down through the business, an ethos that helps Whiteside attract and retain talented staff. All kitchen staff are salaried, which has created a cohesion in the back-of-house that is rare in restaurants. It's not an easy commitment, but it's a worthy one, significantly improving staff retention in a challenging labor market.
New locations, salaried staff, and the ability to manage on-the-go would not be possible without the solid financial foundation that Whiteside built. With the industry-leading reporting tools built into SpotOn Restaurant, he gets daily sales and product mix reports emailed to his phone, which he uses to optimize Bardo and Vana's menu and prices. He can set KPIs for his managers and hold his staff accountable, taking some of the guesswork out of what makes a shift successful. Since switching to SpotOn, Whiteside has seen an uptick of 12% in revenue and a 14% increase in check averages. This means increased server tips, which has resulted in happier employees, more stability, and a decrease in turnover for the front-of-house staff.
Like with so many other restaurateurs, the pandemic shutdown in March 2020 changed the framework for Whiteside. Success looks different now. "You have to be able to measure your restaurant's success in some way, so I ask: how stable are we? Do we have everything in place to be able to withstand two months of zero business, or make a pivot? How can we support our staff and our own households if something bad happens?" asks Whiteside. Thankfully, he isn't alone in searching for answers. "SpotOn Capital gives you a nice cushion, but everything about SpotOn gives you the ability to look forward," says Whiteside. "I can see that we're in a good spot, and I can take that vacation to Disney or give my staff time off and pay increases—all the things that keep your staff in place." And when the place that treats employees like family also serves life-changing pork cheeks, it is not a bad place to be.