Sonoma County is a world of abundance. From the tidy rows of chardonnay grapes reporting for duty, to the hearty sweet potatoes living in humble subterranean dwellings, the 567,284 acres of farmland provide 567,284 reasons to be grateful. No one knows this better than the team at Little Saint. Little Saint is less of a restaurant and more of a tribute to the farming community that surrounds it. The property is home to a plant-based restaurant, grab-and-go, coffee shop, wine store, and music venue, designed to encourage wandering. Located in Healdsburg, California, it boasts a five-acre farm that supplies ingredients for their evolving seasonal menus.
"Little Saint is a place for people to express their art in the best way possible," says general manager Akeel Shah, whose start on the farm makes him the physical embodiment of farm to table. "It's also a way for us to support Sonoma County agriculture by showcasing it, uplifting it, and giving it a platform to speak for itself." But it's not just the grapes that take center stage at Little Saint. The music venue, The Lounge, has hosted performances by Phoebe Bridgers, Langhorne Slim, and John Courage. Their partnership with the non-profit Saint Joseph's Art Foundation furthers their joint mission of bringing accessible creative programming to the Sonoma community.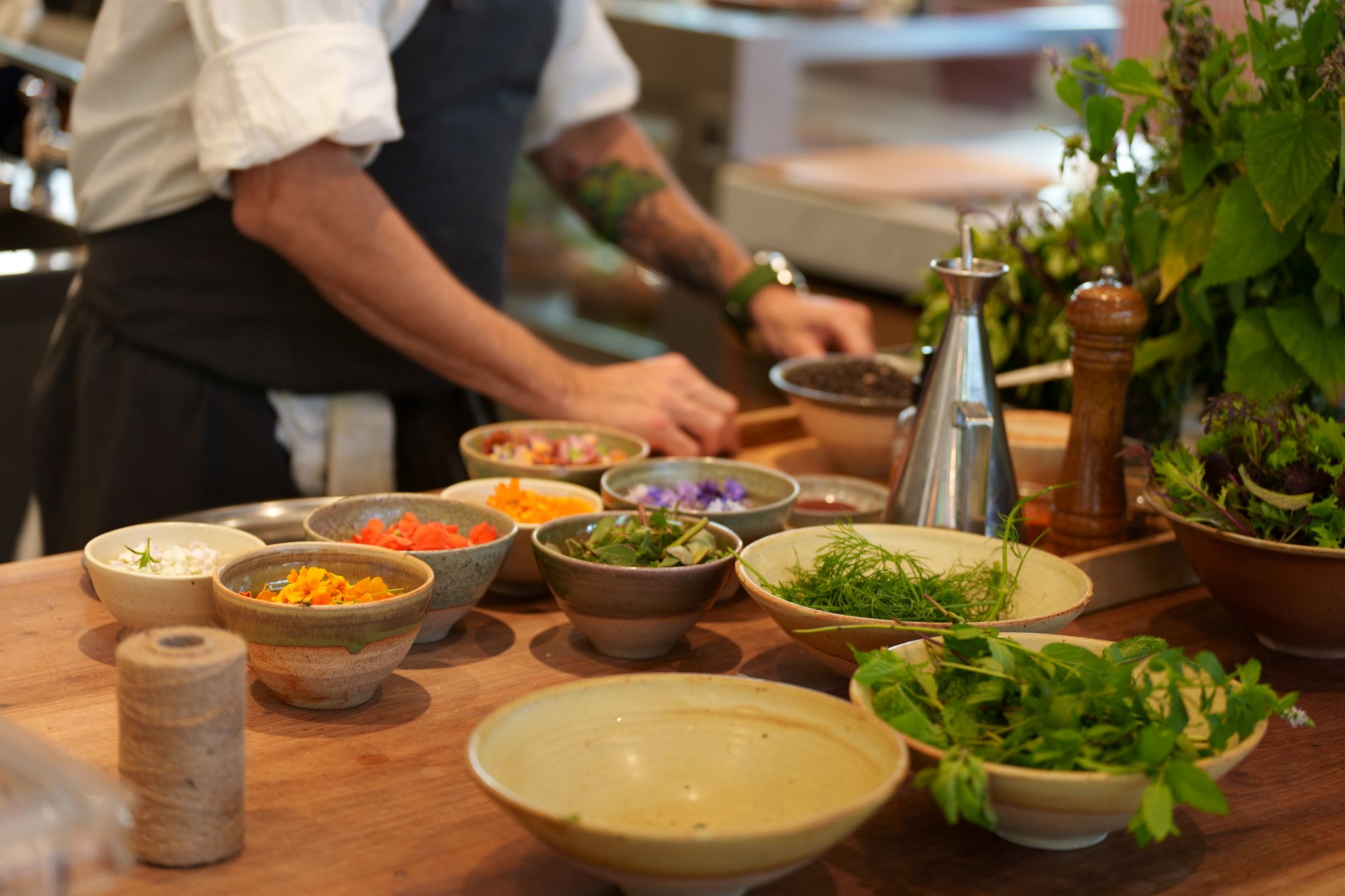 Respecting the earth doesn't just mean caring for the heads of butter lettuce and romanesco cauliflowers that emerge from it, but caring for the people, too. Little Saint's number one priority is hospitality which, to Shah, "means being respectful towards one another. It's a way of being that makes your own life and the lives of people around you better." It's about caring for the guests, the Little Saint employees, even the crow cawing in a nearby tree with which Shah has developed a kinship. "He crows every time I'm here," says Shah.
Operating a restaurant is a lot of work. Operating an entire hospitality ecosystem requires a whole other level of detail. Just as different crops require different conditions, each of Little Saint's concepts-within-a-concept has its own tech requirements. At the coffee shop, milk modifiers abound. Staff use a scale to price items by weight at the grab-and-go farm store. And as guests wander through Little Saint's offerings, the team needs to be able to accommodate a check-out process from anywhere on the property.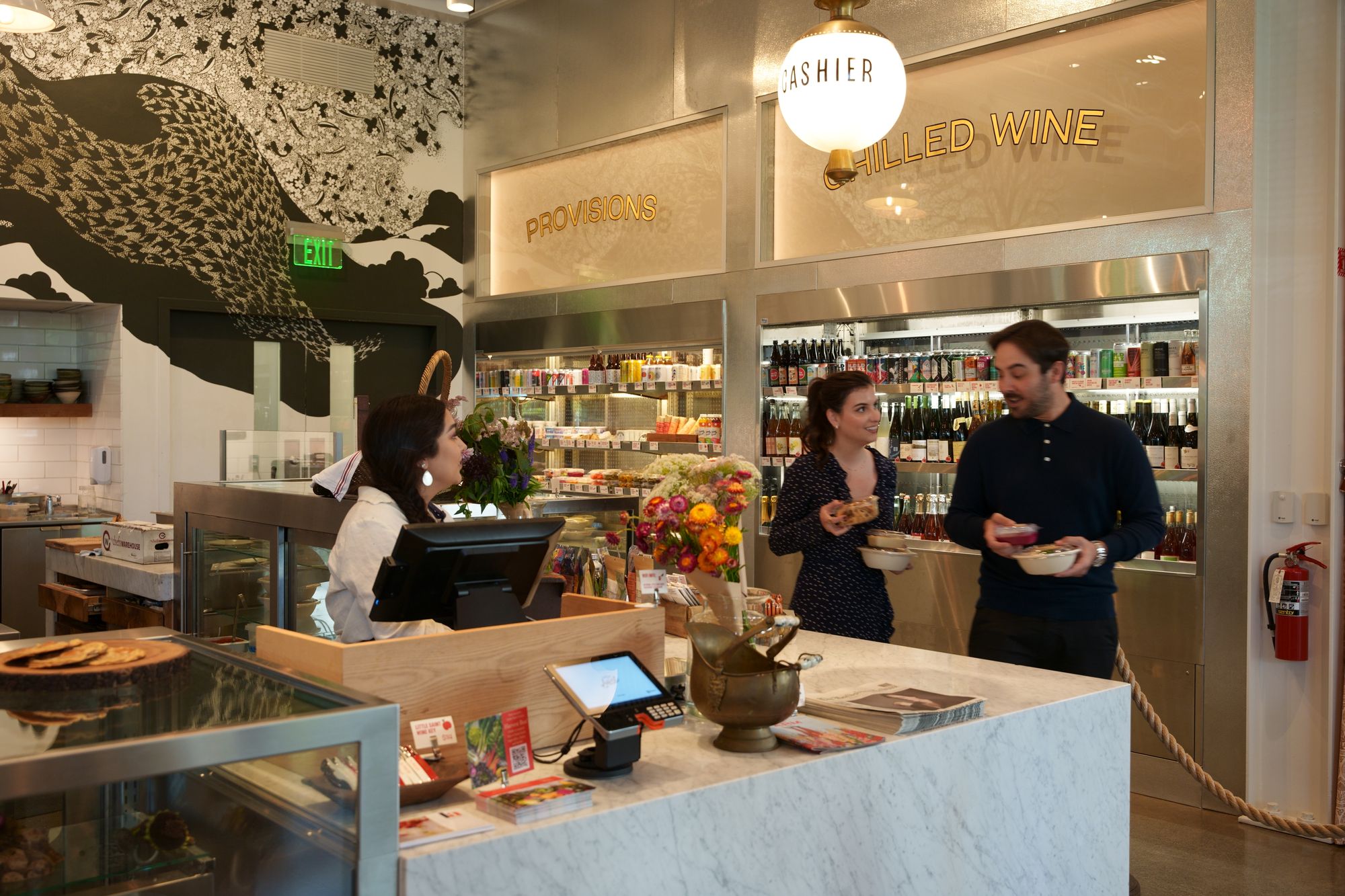 For Little Saint to deliver on the level of hospitality to which they aspire, they needed a tech provider equally as committed—and flexible. "At SpotOn it's 'you tell us what you need and how you need it, and we will provide that for you.' That's hospitality within a technology company," says Shah. Customization means they can view distinct reporting by concept, to see what is working, or get an overview of sales trends as a whole. "As a company, we focus a lot on reporting and finding what we can tweak to make things better within the numbers. We work very diligently on making thoughtful changes—the way each department can report separately but also talk to each other is the most important thing for us to really understand the numbers," says Shah. And with SpotOn Serve handhelds, Little Saint can minimize wait times and maximize convenience for their guests and making life easier for their staff, too.

"At SpotOn it's 'you tell us what you need and how you need it, and we will provide that for you.' That's hospitality within a technology company."
For the average farmers' market goer—particularly in California's year-round favorable climate—the harvest appears effortless. But just because you don't see the hard work, doesn't mean it's not there. Little Saint's accolades are as abundant as the greens growing at their nearby farm. It was named one of The New York Times' "50 restaurants we're most excited about right now," along with reams of local press hailing Little Saint's environmental advocacy and innovative menu.
Believing in an ethos of hospitality is one thing, taking steps to live that belief is another. In SpotOn, Little Saint found a tech partnership that grows where it is planted. Rather than reshuffling Little Saint's unique and complex concept, SpotOn restaurant point-of-sale tech adapts to their landscape. No fertilizer required.