Twin brothers Jason and Jay Musick were in the restaurant business before they could walk. They grew up visiting their Grandpa Musick's Dairy Joy in DeSoto, Kansas, where Great Grandma Grace was preparing fresh tenderloin sandwiches and making every guest feel like part of the family. Since then, a lot has changed in both the Musick family and the restaurant industry. Jason and Jay got older, went to college, hit the road with a food trailer, and opened a restaurant of their own: Barbwire Barbecue in Eudora, Kansas. Meanwhile, tech innovations accelerated, guest preferences changed, and food trends came and went. Through it all, the appetite for delicious, high-quality food in a warm, friendly atmosphere has been a mainstay, and since opening in 2020, Barbwire Barbecue has been feeding that hunger.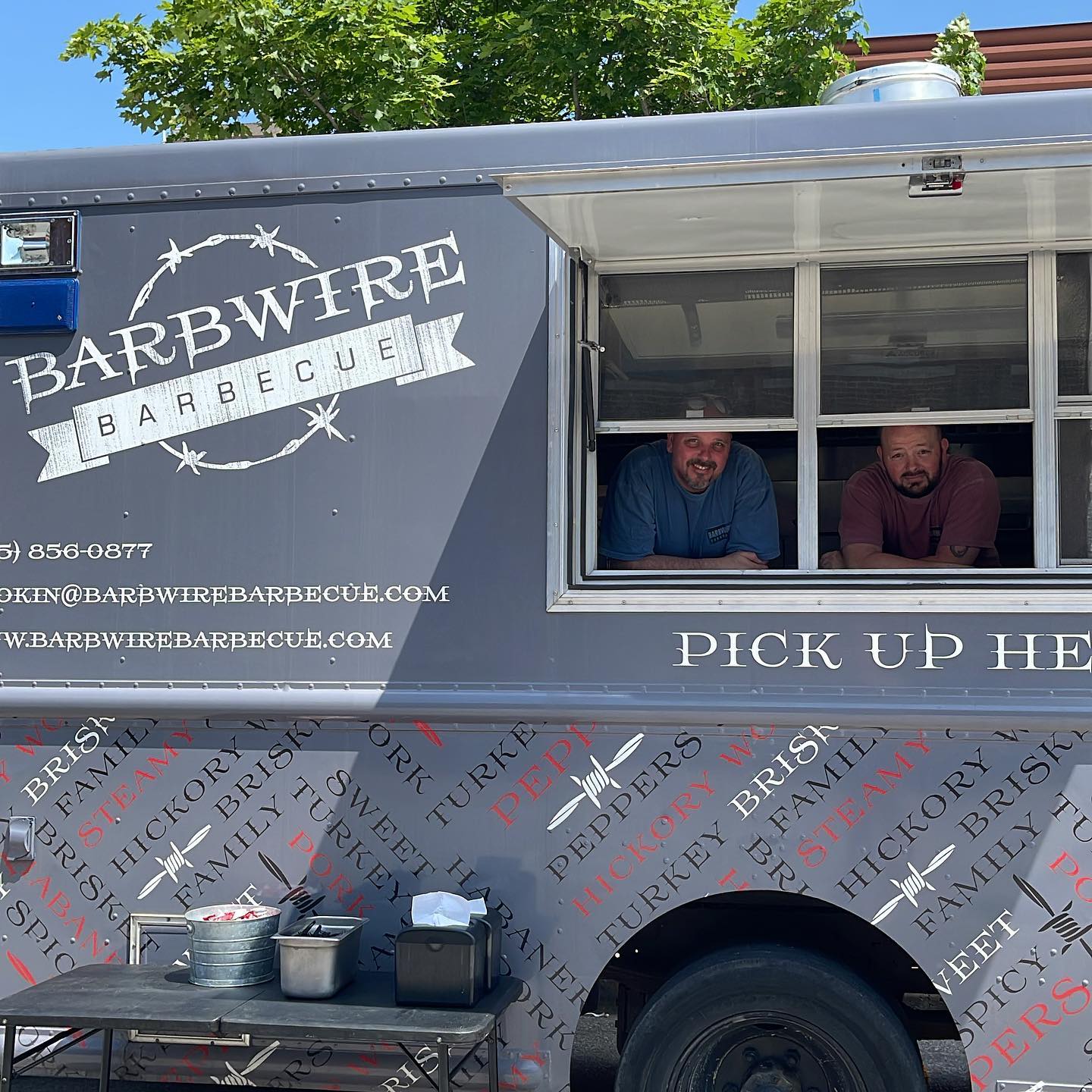 It all began as a food truck. In 2016, the Musick brothers took their barbecue on the road. They quickly gained a loyal following and packed events calendar, catering private parties and local festivals. In September 2020, as the COVID-19 Pandemic roiled the restaurant industry, Jason and Jay did the unthinkable and opened up a brick-and-mortar.
With the location and the pulled pork recipe already set, finding a reliable restaurant point-of-sale was next on Jason Musick's to-do list. Musick wanted a system that staff could learn quickly and easily. They operated out of the parked food truck and a small satellite kitchen, so they wanted to ensure orders could get to the kitchen as quickly as possible with swift counter-service. With SpotOn Restaurant point-of-sale they got all that and more, including a customer-facing counter device that made it convenient for guests to review their orders, minimizing order errors and saving staff time repeating orders for accuracy. For guests soaking up the sunshine in the beer shed and patio, Musick also implemented a handheld device to keep the beverages flowing.
Reaching new customers was another key priority. Barbwire catches the eye of people traveling on I-70, suffering from highway fatigue and a deficiency in smoked meats. With SpotOn's Order with Google feature, people searching "bbq near me" can order direct from Barbwire's Google business profile. They get ribs falling off the bone, Barbwire avoids the up to 30% commission fees of third party platforms, and everyone lives happily ever after.
"Order with Google really helps out," says Musick, "We've gained a lot of new customers that way."
With SpotOn Order, Barbwire doesn't have to rely on foot traffic to make ends meet. It was key to helping them sustain revenue as their business got off the ground and continues to boost monthly revenue by 15%. "The online ordering is an amazing piece. If someone's not using it, they're really missing out," says Musick. "During peak COVID, 60 – 65% of our orders were online. Now, families know it's easier to order online and it helps them get their orders in more quickly."
In a small town like Eudora, the key to a thriving business is not just bringing new guests through the door but retaining them. Luckily, barbecue is a destination cuisine and Musick has seen residents from neighboring towns travel for a full slab of hickory-smoked ribs. Musick built a loyalty program with SpotOn Loyalty that's fully integrated with his POS to reward his guests and keep them coming back for more. He connects with the Barbwire community using the SpotOn Marketing tool, which captures the customer contact information from the point-of-sale to make marketing happen in minutes. Musick has seen a 30% open rate on marketing emails—way above the restaurant industry average of 14.7%.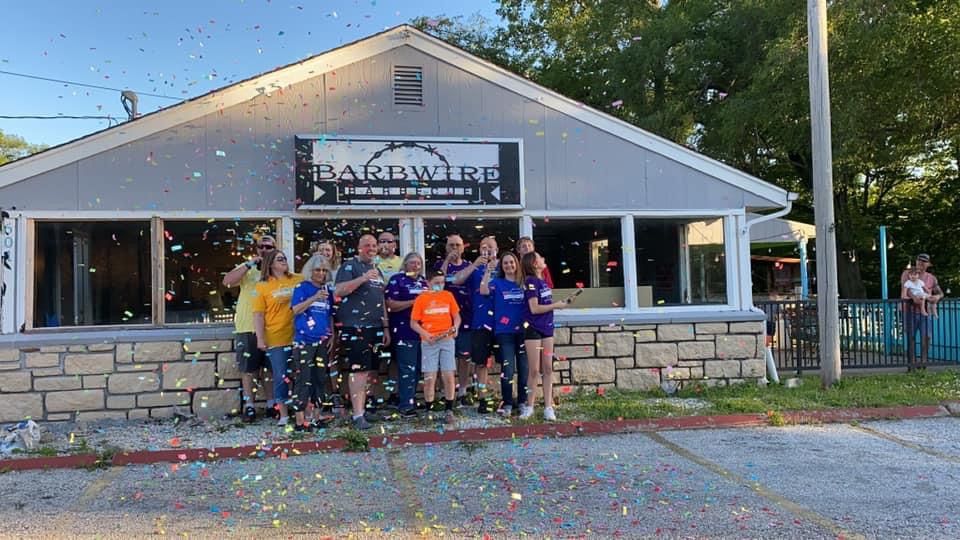 Barbwire's loyalty program hasn't just been a win for guests, who can save money and earn free items with repeat visits, but has also had a positive impact on Barbwire's bottom line. They've seen on average $10,000 spend from loyalty customers each month on the $300 they've spent on redemptions. That's $9,700 in additional revenue, simply from running a digital loyalty program.
For Musick, wearing many hats (and occasionally barbecue gloves) is the norm. "Being an owner-operator, you have to work functions. You're the cashier, you're at a prep station in the kitchen. There are a lot of challenges," says Musick. He had a solid understanding of the shapeshifting required to run a restaurant (thanks to Grandpa Musick's Dairy Joy) upon starting the business. If Musick wanted to sit at a computer, he would have found a desk job. So when the time came to find a tech partner, Musick wanted tools to help maximize time with guests and minimize time troubleshooting and tinkering.
"SpotOn saves me a lot of time so I can focus on running a business and not the IT stuff, which isn't fun to do," says Musick.
Whether learned in a classroom, from family, or firsthand experience, there's no shortage of restaurant savvy in the Musick family. Change and the restaurant industry go hand in hand, like smoked meats and Texas toast. The Musick brothers realize this—it's what helps them adapt so quickly. All it takes is a ton of know-how, a glug of barbecue sauce, and a little help from SpotOn.