Growing up in the Philippines, Reina Montenegro would wake up to the sound of a pig wailing and think: "We're having lechon today." A carnivorous diet was part of the cultural fabric of her upbringing; pork was essential for the home-cooked meals that fueled her childhood.
Throughout the office and hospitality jobs of her adulthood in the Bay Area, cooking was a constant. A self-taught cook with an inherited entrepreneurial streak, Reina began her culinary career by operating a catering business out of her home kitchen. She credits her success to saying yes to every job that came her way, cooking cuisines that span the globe from Germany to the Caribbean and back home to the Philippines. She catered events at Apple, NASA, Uber, and for the mayors' offices in San Francisco, Oakland, and Berkeley.
In 2016, Reina transformed her catering business into a restaurant, Nick's Kitchen. She had been a frequent customer of the homestyle Filipino restaurant, so when the owner offered her the space, it felt like a natural fit. But her ownership coincided with a personal transformation: Reina became vegan. The change didn't happen overnight. On the contrary, she made her decision after only a few hours of researching the link between dairy and her daughter's eczema. Her awakening to the health implications of consuming meat and dairy was compounded by her growing concern for animal wellbeing. A year into operating Nick's Kitchen, she found herself at a crossroads: shut the place down, or change the concept to align with her plant-based diet.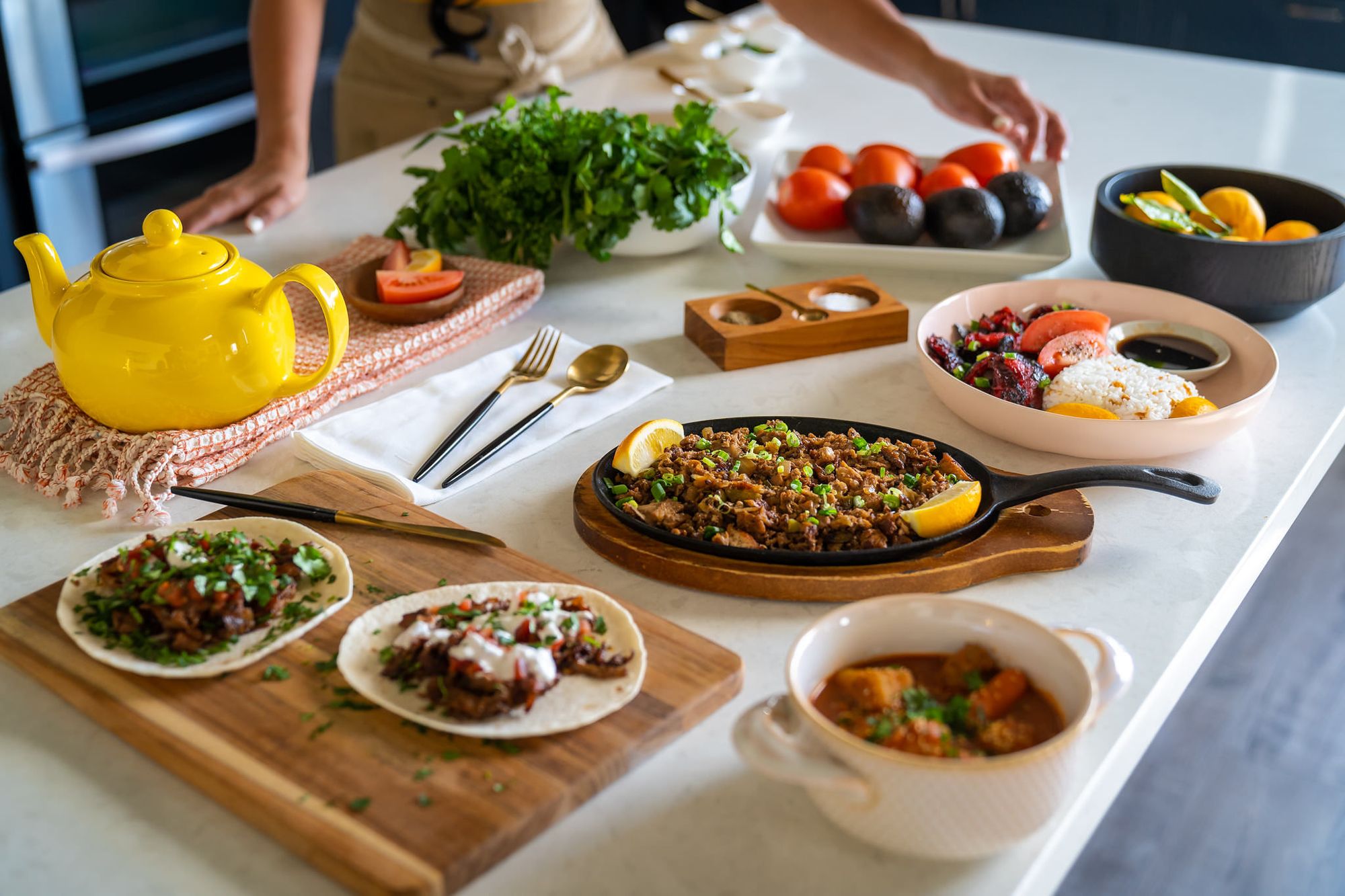 It was risky. Reina would be opening the first Filipino vegan restaurant in the Bay Area. She was new to vegan cooking and "vegan Filipino food" was still an oxymoron. Unlike lifelong vegans, she remembered what meat tasted like. She grew up eating deep-fried ham hock. She knew that while taste can be replicated, texture is more elusive.
At Nick's, Reina introduced both the vegan and Filipino community to a new kind of cuisine, creating a comfort food fit for all. She grew a fanbase with a creative menu that was equal parts experimental and familiar, vetted by vegans and meat-eaters alike. In 2021, eager to come out from behind a brand that was not fully her own, Reina left Nick's to launch the online ordering concept, Chef Reina. Her customers followed, placing online orders and purchasing care packages of vegan carnitas and "beef" bulgogi that she prepared in a commissary kitchen. In April, 2021, she opened a 700 square foot brick-and-mortar take-out window to allow for in-person orders and a kitchen space to produce virtual cooking demos.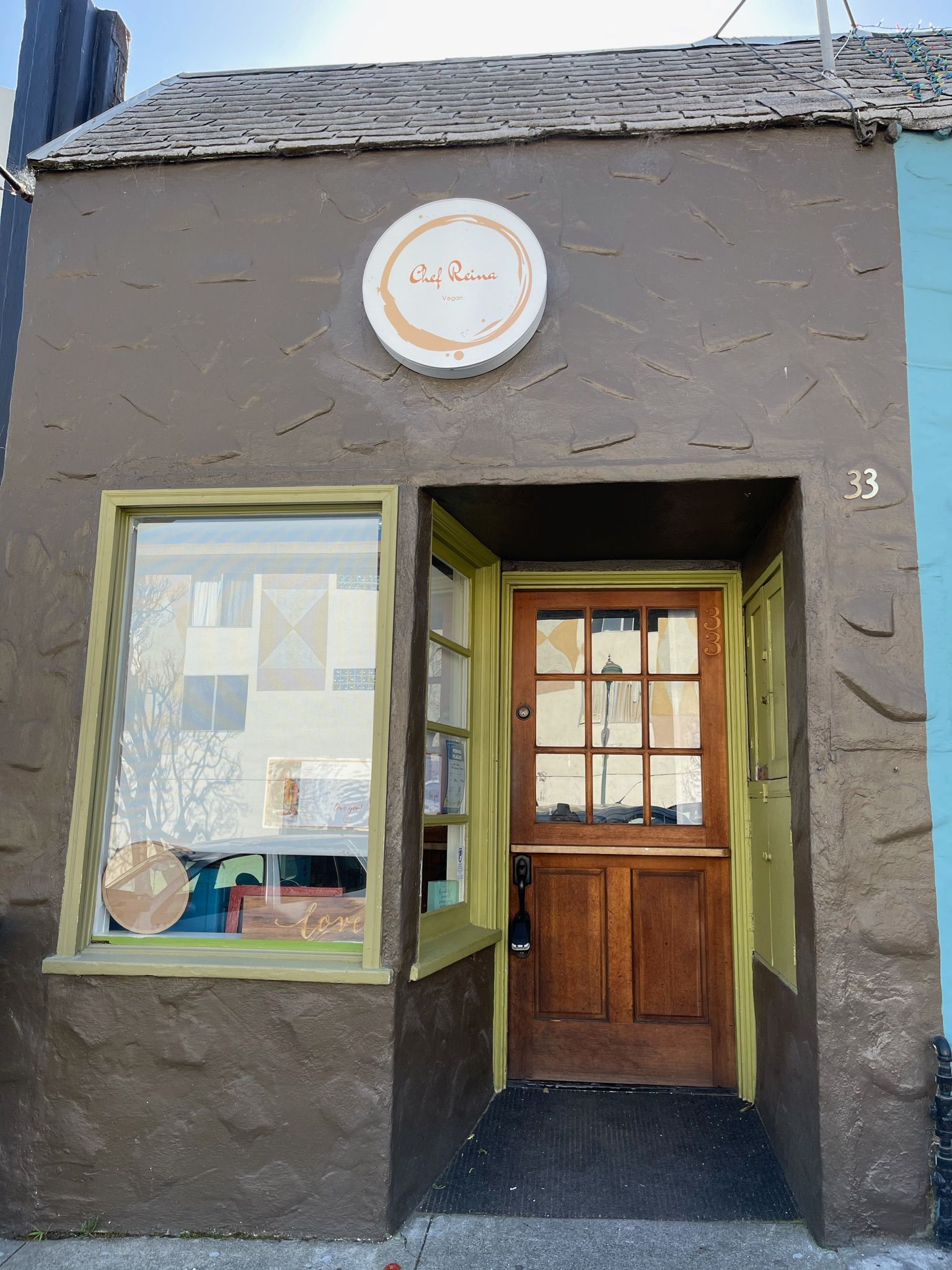 Every dish on Chef Reina's menu undergoes a rigorous testing process. She has been dubbed a mad scientist in the kitchen—she'll steam, fry, bake, grill, then do it all over again to replicate familiar flavors and textures of her childhood meals. Once the dish passes her high standard, it undergoes taste tests by her meat-eating friends.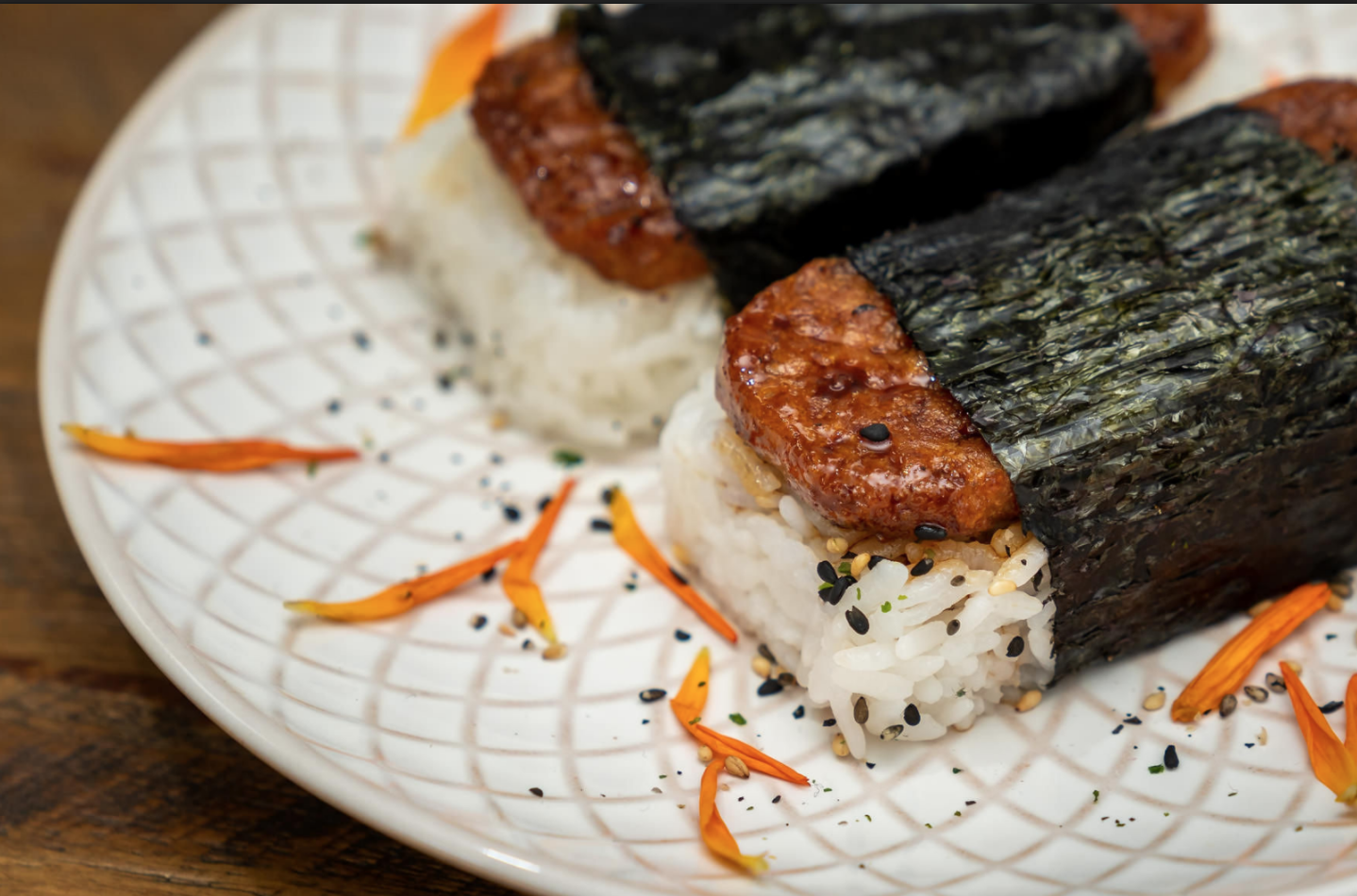 She's fed famous clientele like Colin Kaepernick and Cowspiracy filmmakers Kip Anderson and Keegan Kuhn but not all of her customers are vegan—just ask SpotOn Account Executive Hector Rodriguez.
"The first meal I had at Chef Reina's was the Chick'n sandwich. When I walked in, I didn't know her restaurant was vegan, so I looked at the menu and saw 'chicken sandwich' and added 'bacon' and avocado," said Hector. He was surprised the sandwich was vegan, but no meat turned out to be no problem. "It was really good. Then I tried her Filipino food, the sisig and lumpias. When I post pictures on Instagram, people are like: how is that not meat?"
Since trying Chef Reina's food last August, Hector has cut down his meat consumption dramatically. While Reina's primary goal is to serve delicious food, she is also looking to expand people's palates beyond animal products. "I see myself as a gateway for people who want to turn vegan, but like the taste of meat too much," Reina says. Glowing reviews from patrons have cemented her view that when you align your business with your values, good things happen. Loyal customers drive the three hours from Los Angeles to Chef Reina's in Brisbane, California for Chick'n Adobo and Lechon Kawali.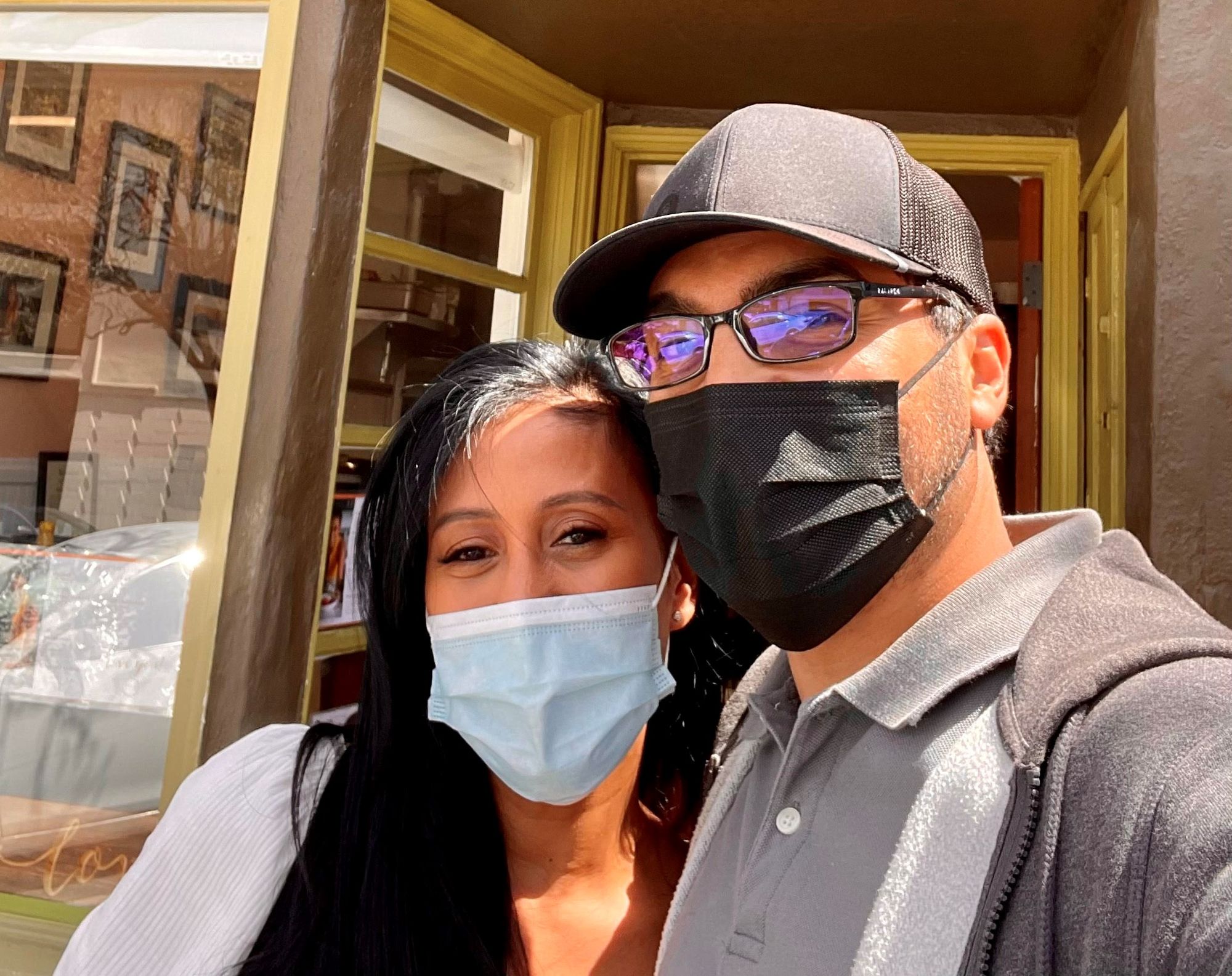 Reina hopes to grow the Chef Reina brand by shipping alternative meat products nationally, reaching a new audience of would-be vegans. Consumer trends are in her favor. According to the Good Food Institute, 80% of people who try plant-based meat plan to replace all or some of the meat they consume with meat alternatives over the next year. Alternative meats are transforming what it means to be vegan. Chef Reina, in her kitchen-slash-laboratory, is doing her part to bring more people into the fold.