In most jobs, you probably feel a little sore at the end of the day. Perhaps the heavy boxes give you an aching back, or the seemingly endless steps make your feet tired, or the blue light strains your eyes until the numbers start dancing on the screen. But Derek Griffith, race car driver and owner of Northeast Auto Imports, doesn't work "most jobs."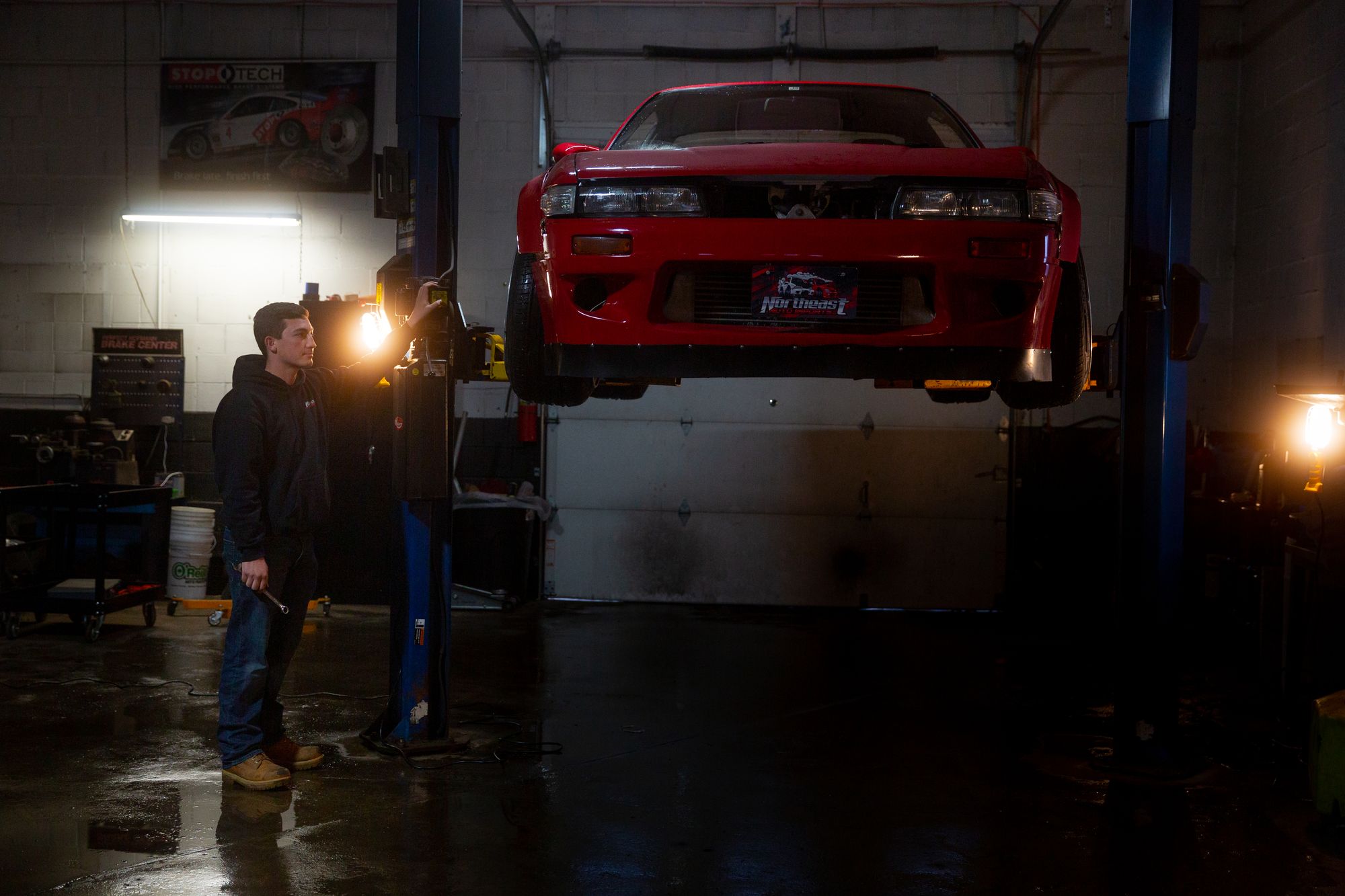 So, when he was caught up in a nasty crash at the New Hampshire 2022 Northeast Classic, it wasn't just a matter of getting a good night's sleep and doing it all again tomorrow. Thankfully, Griffith and the other driver walked away uninjured. But his second in command—his signature DG 12 Super Late Model race car—wasn't as lucky. His car made hard contact with the wall, then rolled over, in what Griffith describes as "the hardest hit I've ever taken." The car, in its fifth season of racing without requiring major repairs, was rendered unusable in a matter of seconds.
"Crashes are a frustrating reality of racing," says Griffith, whose new car (emblazoned with the SpotOn logo) will be debuting on Saturday, June 4, 2022 at Jennerstown Speedway to compete in the CRA Super Series. The rebuild process has been a long road, but luckily not one that Griffith has had to travel alone. As a small business owner himself, Griffith knows firsthand how the local business community can rally together, proving that many hands make lighter work.
"My sponsors are a family and community," says Griffith."We constantly help each other."
With this solid support, Griffith has been able to get to doing what he loves in no time, and if he loves anything, it's racing. In addition to debuting his new Super Late Model car, Griffith is also gearing up for the next race in the NASCAR Xfinity Series, where he will be driving the No. 26 Toyota Supra for Sam Hunt Racing. But Super Late model racing will always be his first passion.
"It's special to me because it seems to be some of the truest racing in the United States," Griffith says. "It's real grass roots. There's a lot of heart poured into those cars. Even drivers at the highest level want to race Super Late models because the atmosphere, cars, and tracks are so special."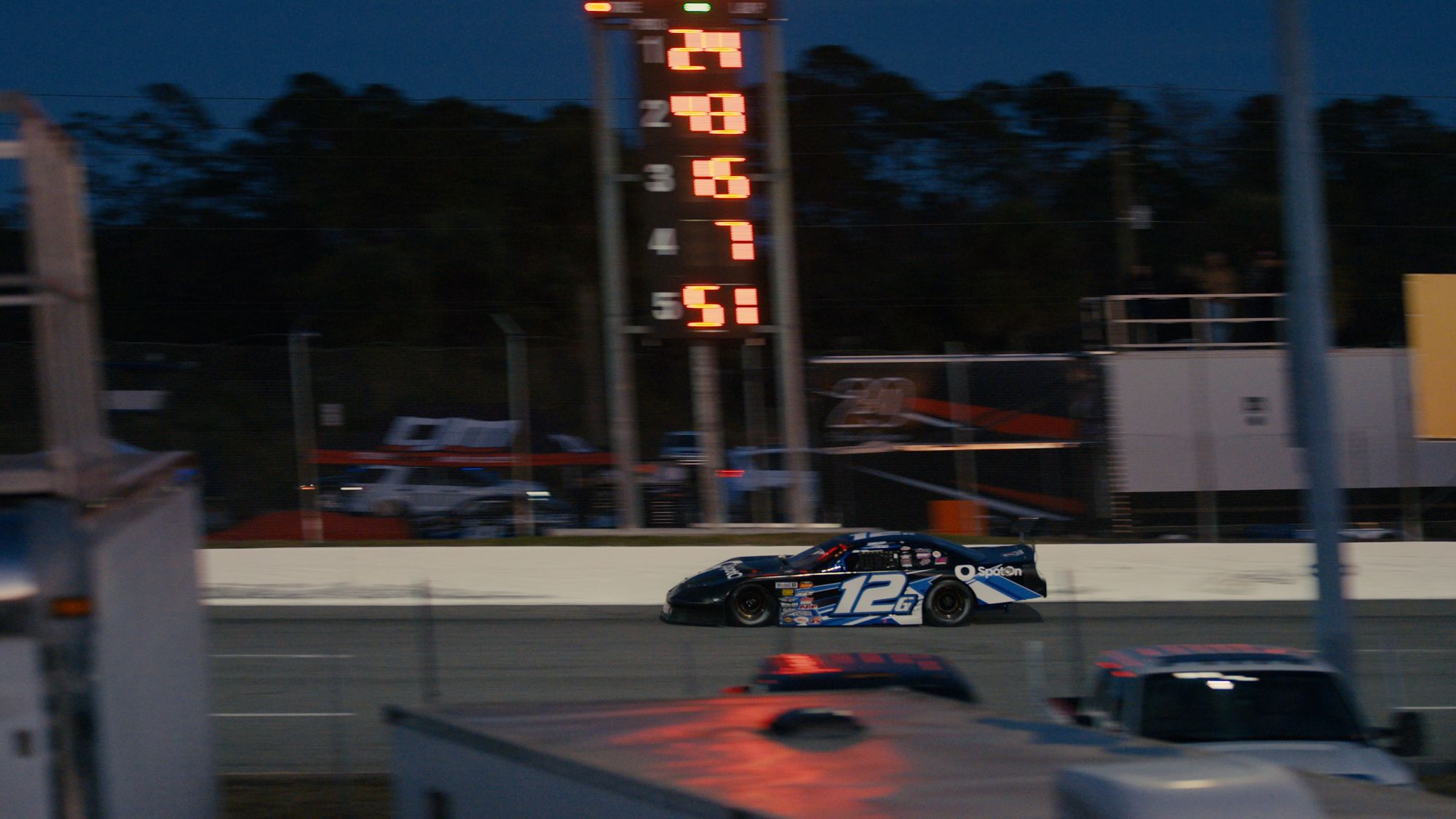 When he's not at the track, Griffith has the next best thing—a Japanese Domestic Market (JDM) auto import business where he gets to not only work on the cars he loves but also connect happy customers with the cars of their dreams. Griffith has been fixing and racing cars since he was a kid working at his father's local dealership, Tyngsboro Motors, and in true "all gas no brakes fashion," Griffith's auto import business hasn't slowed down despite his racing career taking off.
With the help of SpotOn's payment and automotive business solutions, Griffith keeps up with business growth and maintains momentum while he's on the road. He has grown his customer base and streamlined the test drive appointment process, delivering a top tier customer experience. Griffith can also slot admin work into his jam-packed racing schedule, thanks to intuitive, on-the-go reporting and data analytics.
"SpotOn saves me time when I'm away from my business," says Griffith. "It's a lot easier looking at trends on the SpotOn app than checking other accounting software."
His continued partnership with SpotOn is more than just about technology, though—it's about a mutual respect, which includes transparent, affordable pricing. "Signing with SpotOn was the most open, honest, and pleasant transaction that I've had with any processor from the start," he explains. "There was no contract, no pressure, and all the information was explained in front of me properly."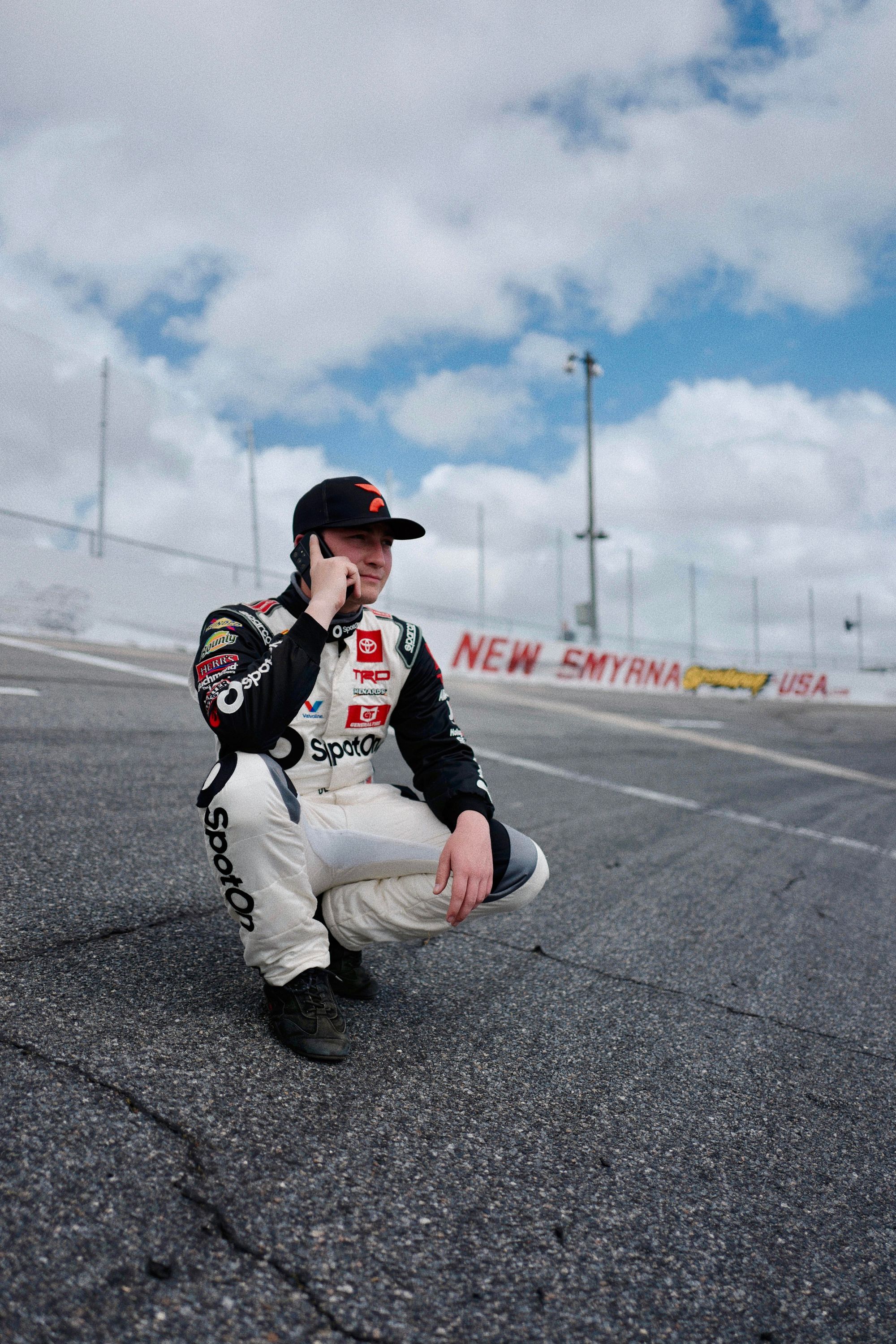 And thanks to SpotOn's hands-on, 24/7 support, he has all the help he needs to make SpotOn's platform work for him, his 100 mph schedule, and his growing business. "It is beyond helpful to be able to discuss the problems with the same person, rather than troubleshooting with whoever picks up the phone," says Griffith. "SpotOn makes you feel like you're not just a client, but a friend."
On the racetrack Griffith is the proverbial hare, with an insatiable need for speed and the determination to get there, fast. But off the track, Griffith has the tortoise's wisdom. Despite his young age (he turned 25 earlier this year) Griffith has found his calling—two of them, actually. He has a clear-eyed view of life's passions as well as the hard work required to keep at it, for as often and as long as possible. Griffith brings the drive and the dedication, and with the help of SpotOn's time-saving tech, he can accelerate his business growth like never before.