A new report on how inflation is affecting restaurants from SpotOn shows that while inflation and supply chain disruptions have led to increased menu prices nationwide, American consumers continue to support the restaurant industry with higher tips. This is great news for restaurants, but the fact remains that navigating menu price changes and improving profit margins is tricky in the best of times, let alone during a time of soaring worldwide inflation.
"This is arguably the most difficult inflationary environment for restaurants in history," says Jason Himber, President of MINA restaurant group, who's taking a strategic approach to menu pricing alongside other cost-cutting measures.
"There is, unfortunately, no way around raising prices," adds Hans van der Reijden, Founder and CEO of Ithaka Hospitality Partners. "The increased cost of product, labor, energy, as well as gas prices are quickly driving up the cost to do business, no matter how creative you get."
There's no one-size-fits-all solution to tackling inflation, but here are 7 strategies to consider at your restaurant when it comes to assessing your menu pricing and keeping costs in check.
Trim the fat before raising prices.
Since every restaurant is made up of many intricately moving parts, there are several strategies you can use to combat inflation.
1. Optimize your menu items.
Using the reporting from your POS, identify items that aren't selling and immediately remove them from your menu. This will eliminate unnecessary food and labor costs associated with that item. Next, look for opportunities to replace high-cost ingredients with more affordable options. For example, many restaurants are looking to replace expensive meats with plant-based alternatives.
One of many topics of conversation is 'plant-forward,' first and foremost due to changing customer habits but also because of the increased cost of proteins.
–Hans van der Reijden, Ithaka Hospitality Partners
2. Streamline your supply chain.
The next area to look at for reducing costs is sourcing. Look across all your vendors and consider consolidating them. See if any offer a larger selection of goods and discounted pricing on bulk orders, especially if you operate multiple locations. For fresh ingredients, find out if it's more economical to source them locally while being flexible with seasonal availability.
We are working on consolidating vendors and are trying to cross-utilize more ingredients across our restaurants so that we can increase buying power and bring costs down.
–Jason Himber, MINA
3. Adjust labor and operating hours.
By analyzing sales data, you can determine how profitable your business is down to the hour. Use this information to determine if you should open later, close sooner, or reduce the number of employees on a shift.
Our restaurants are less than 50% of what we previously were running before the pandemic. But we did that on purpose. We could open seven days a week, but the business is not there, and you're throwing good money at bad money.
–Adam Snyder, Hat Trick Hospitality
4. Leverage restaurant technology.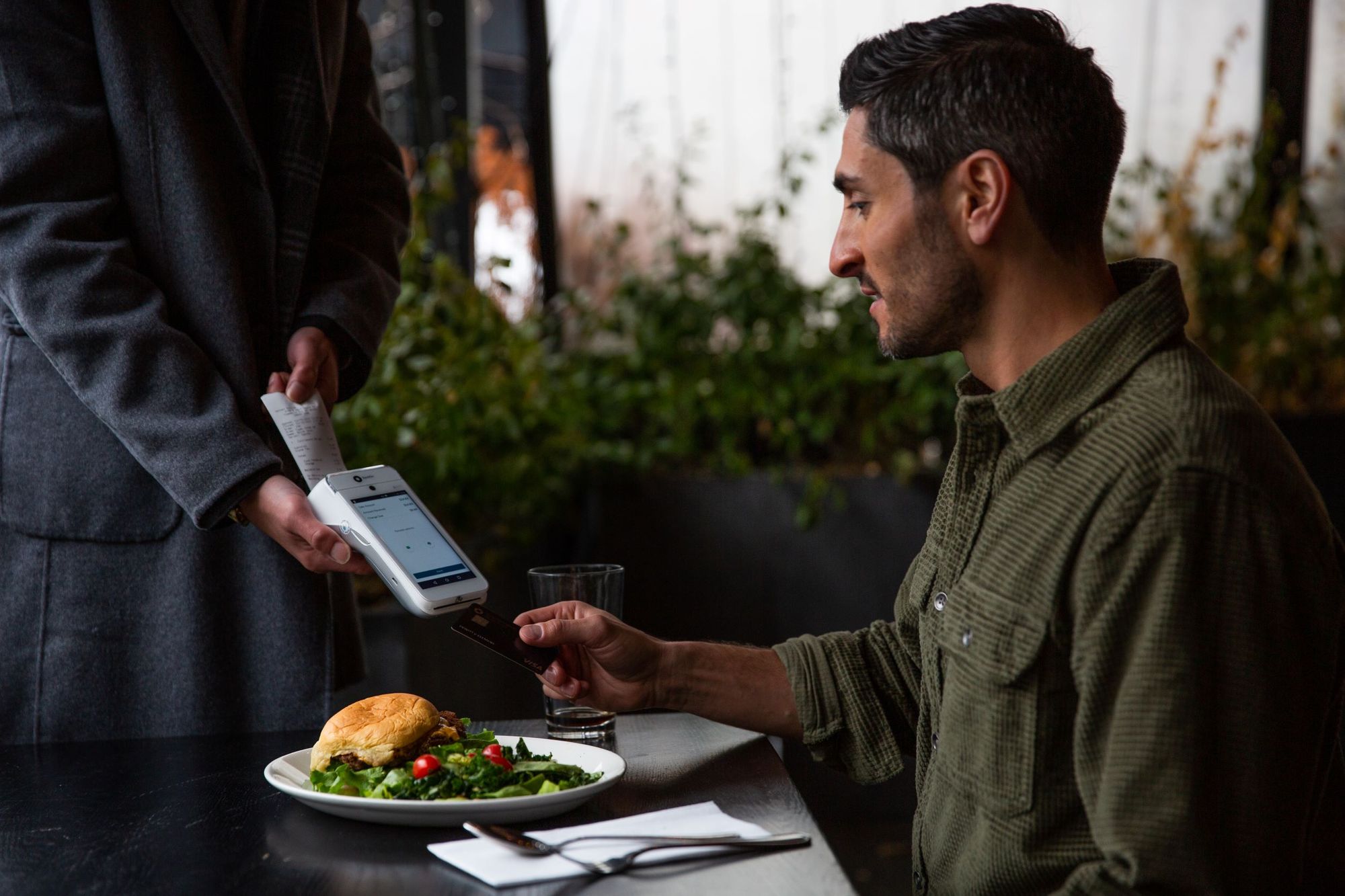 Analyzing the data behind an ever-moving operation can be challenging, but restaurant operators are leveraging advanced POS systems to do the heavy lifting. Solutions like handhelds allow full-service restaurants to serve more guests with fewer servers and QR codes empower guests to order on their own through an integrated online menu. Meanwhile, integrated online ordering can reduce costs from third-party online ordering commissions.
We are constantly looking at how we can leverage technology to make the job of working in the restaurant easier and reduce overall operating costs in the restaurants.
–Jason Himber, MINA
How to raise prices when you must.
Once you've optimized your restaurant food costs and expenses, raising prices is the next phase of counteracting inflation. Just make sure you're raising prices strategically. While increasing menu prices can certainly help offset rising food costs, higher prices also have the potential to discourage guests from frequenting your establishment.
5. Stay in line with the competition.
Fortunately, it's not just restaurants facing inflation. Grocery stores have had to increase prices sharply over the past several months. Because of this trend, guests are more likely to accept higher menu prices when restaurants mirror the changes seen in other establishments and the industry. SpotOn's inflation report, showed that average menu item prices have increased by 6% nationally over the last 6 months, with pizza prices up by 7%, tacos by 10.5 %, and seafood up by as much as 19%.
Due to inflation, food costs have gone through the roof. To take on this challenge, we adjusted our menus and pricing to be comparable to the restaurants we compete within the market."
–Jonathan Katsiros, Omelet Shoppe
6. Don't change too many things at once.
Most guests understand that restaurants need to periodically increase their prices as food, labor, and expenses rise. But when these changes are drastic, they often become upset, even to the point of deciding not to eat at your restaurant again. Changes like reducing portion sizes and increasing prices at the same time, or using different ingredients to save on cost and expecting your guest to pay more, can cause them to look elsewhere. You also want to give your staff enough time to adapt to new changes, whether it's new menu items or new technology.
I think part of the reason some concepts are hearing guests complain is because they're doing the double-whammy. They are increasing prices and dramatically reducing the portion-size you get. We are very diligent to ensure that our consumers get the value for their money and so we haven't seen an increase in complaints regarding pricing.
–Jason Himber, MINA
7. Monitor the effect of your price increase.
Every time you adjust prices, analyze the impact it has on both your bottom line and guest satisfaction. Have you seen a decline in traffic? Are customers trading off for less expensive items? Are customers leaving negative reviews that specifically mention pricing? Are people now splitting entrees more often or ordering more apps compared to entrees? A good restaurant POS system will answer these questions for you through easy-to-read reports and review management tools. By continually monitoring your POS reporting and reputation with guests, you're putting yourself in great shape to pivot whenever inflation subsides or we see the next major shift in consumer trends.
We are being very conscious to analyze the impact of pricing every time we make a change, as we don't want to see a drop off in the perception of value our customers receive for their money.
–Jason Himber, President, MINA Group
Beat inflation with smart data and decision-making.
Inflation and price changes in the restaurant industry are inevitable. But with the right technology and information, you can take a strategic approach that helps your bottom line and keeps your guests happy. Do it right and you can even see profits improve.
Our sales are running 30% higher than last year at the same time. We only had a 6% price increase during that time. So our sales are running like 25% higher than last year at the same time, which is pretty high. –Gabriel Linn, High Tech Burrito
---