The greatest thing about the holiday season, besides spending time with loved ones, is all the fun and excitement on social media. Everyone's posting photos and selfies of their own traditions in their own special way. As a business, that means it's also a great time to implement your own social media posts and see a decent boost in your online presence. Think of your social media posts as little holiday business cards.
When you post on social media like Instagram, Facebook, TikTok, or X (formerly known as Twitter), you are essentially sending a personal invitation advertising your business to guests as they scroll next to the fireplace. However, without the right captions and hashtags, your social media posts might not get the attention they deserve. As social media sites continue to personalize their algorithms to serve up posts to users based on their profile data, incorporating hashtags into your social media posts can help users easily find what they're looking for—and help you broaden your reach to new potential customers.
Here are some tips on how to use the best holiday hashtags for your small business social media pages, alongside some simple hashtags to use on your own.
How to use holiday hashtags for social media
As we've covered in previous blogs about small businesses and social media, hashtags are simple tags anyone on social media can create by simply placing a # symbol before a word or phrase in the caption. Social media sites like Facebook and Instagram automatically pick up those hashtags and organize your post alongside other relevant posts using the same hashtags.
For example, if your business posted a photo of employees decorating a Christmas tree in holiday attire, you can use hashtags such as #christmastime, #treedecoration, and #businessholiday to make sure future guests can see the post in their feed during the holidays. You can even build a marketing campaign around certain posts as well. For example, when a potential customer sees a specific hashtag, they can show that specific code to receive a special holiday discount, much like a virtual coupon.
When writing your caption, there are two popular ways of implementing hashtags in your overall social media post. The first method is to include them at the end of the post like a long grocery list of terms. This list makes it easier to read your overall post since the hashtag terms aren't needed to understand the caption in the first place. Check out our Instagram post below about how SpotOn honored Veterans Day with a #veteransday hashtag.
Another popular method of using hashtags is to include them organically as part of your post caption itself. This method shortens the caption so users can quickly read your information and see all the important aspects to the post itself. For example, to celebrate the sudden snow and the start of the winter season, you could write: "It's finally #snowing and time to #staywarm by the #fireplace with some #snowyspecials."
Just remember to keep your hashtags simple and easy to read. If your hashtags aren't related to your post, then users will simply scroll by to the next content that catches their attention. Try reading your caption out loud to see where the hashtags make sense and where you could do some editing. Simplicity, especially when it comes to a holiday marketing campaign, is the easiest way to create engaging content.
Holiday Hashtags 2023 for your small business
Now that you've got the basic idea down on how to make the best captions for your business social media, here are some popular 2023 holiday hashtags anyone can use. Of course, since you know your business best, don't hesitate to be creative and come up with your own that feel the most relevant. If you know that your clientele mostly shop at your business for holiday gifts, try using hashtags like #giftsforhim and #giftsforher for posts that showcase your holiday products. Social media sites like Instagram also let you use emojis as hashtags as well, such as #🎁 and #☃️and #❄️.
#christmastime
#christmascheer
#christmasgiftguide
#christmasdecor
#hanukkahtime
#hanukkahgiftguide
#kwanzaaishere
#happyholidays
#giftsforhim
#giftsforher
#giftguide
#giftideas
#stockingstuffer
#happyholidays
#snowmancontest☃️
#tistheseason
#jinglebells🧑‍🎄
#snowday❄️
#holidays
#holidaygifts2023
#holidayeats
#treedecoration
#businessholiday
#shopsmall
#shopsmallbusiness
#smallbusiness
#eatlocal
When it comes to building some excitement for the holidays and your business, your greatest tool will always be your sense of creativity, especially when it comes to your overall marketing strategy. Your second greatest tool should be the technology in your business. Don't hesitate to use your point-of-sale system's many features, such as centralized reporting, to help your ideas flow as freely as possible.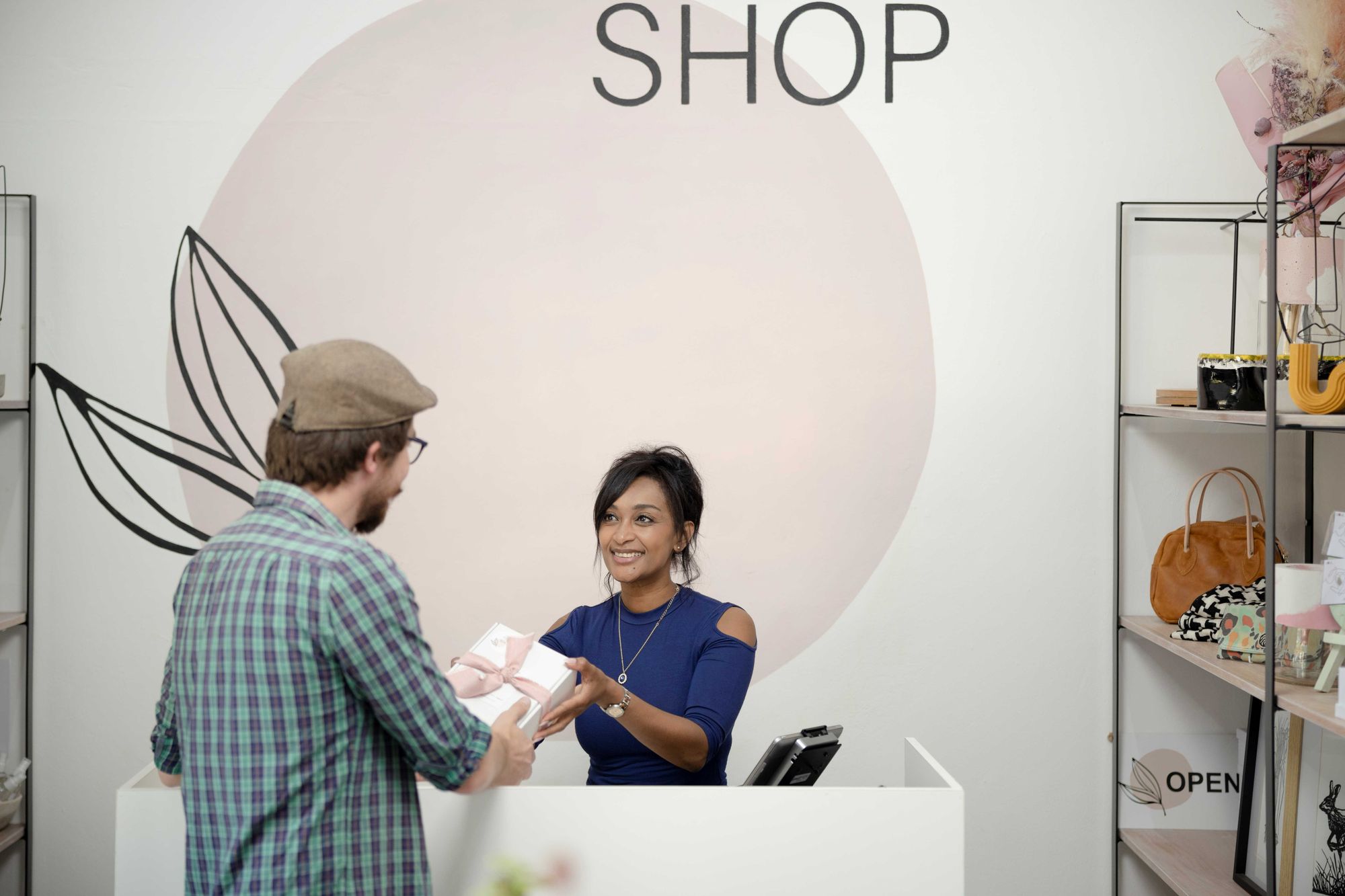 Let's see how we can help
Meet one-on-one with one of SpotOn's tech experts. No high-pressure sales tactics. Just a casual conversation to find out if we make sense for your business.
Get a demo