New feature brings reservations, waitlists, and experiences capabilities into a singular platform; helping restaurants and family entertainment centers expand and diversify revenue streams
SAN FRANCISCO — October 18, 2022 — SpotOn, the top-rated software and payments partner for restaurants and bars, today announced Experiences by SpotOn Reserve, a reservation and waitlist platform that allows restaurant operators to manage and merchandise their restaurant space to maximize revenue. As restaurants look for ways to diversify revenue streams, Experiences enables restaurants to host countless special events and experiences, including special menus, food and beverage tasting experiences, to-go meals, and private dining room bookings, streamlined within the SpotOn Reserve platform.
Experiences also opens up the SpotOn Reserve platform to family entertainment establishments, including laser tag, bowling alleys, axe throwing, and more, offering booking and waitlisting capabilities with or without deposits.
Maximize Revenue
Experiences allows operators to expand their experiential offerings to include tasting menus, wine dinners, education classes, and even special holiday events like a New Year's Eve party. With SpotOn Reserve, these experiences can be easily found through the business website or discovered and booked through Google Search or Maps with a direct integration to Google, where up to 30% of all reservations are made.
Streamline Operations
From tasting menus to cooking classes, the Experiences feature is designed to help restaurants streamline operations and boost revenue by bringing reservations, waitlists, and experiences together in one place to view, manage and accept deposits. With all bookings and details in one place, operators can more easily view and manage daily table reservations, waitlists, and experiences to stay organized and reduce administrative burden. With the increase in popularity of online ordering and curbside pick up, the front of house is managing more than ever, so every time savings makes a difference. Experiences saves staff time and empowers guests by giving them the ability to book preferred time slots or add themselves to a waitlist directly through the restaurant's website or through Google.
Reduce Cancellations and No-Shows
Experiences offers operators the ability to charge guests or take deposits ahead of time to reserve a dining experience and introduces two-way texting to confirm reservations or time slots to avoid cancellations and no-shows. Restaurants currently using SpotOn Reserve have seen a 75% reduction in no-shows.
Improve the Guest Experience
Experiences with SpotOn Reserve gives the operator an overview of how a guest's experience is progressing so they can provide more accurate times for guests on the waitlist. More accurate waitlists deliver a better guest experience and reduce pressure on the front of house team. SpotOn Reserve also allows guests to note special requests or occasions, enabling the restaurant to deliver a truly memorable experience on birthdays, anniversaries, and every moment in between. Lastly, the ability to set up and send automatic wait time notifications to waitlisted customers saves operators time, keeps customers informed, and ensures a streamlined experience.
"Having an easy-to-use platform for both our guests and employees is crucial to maintaining our success," said Kyle Lockwood, Director of Operations at The Burrow, a multi-location gaming den and community watering hole in Minnesota. "Experiences with SpotOn Reserve allows us the flexibility to easily set up time slots for our axe-throwing experience instantly, which saves us time and allows us to focus more on the guest experience."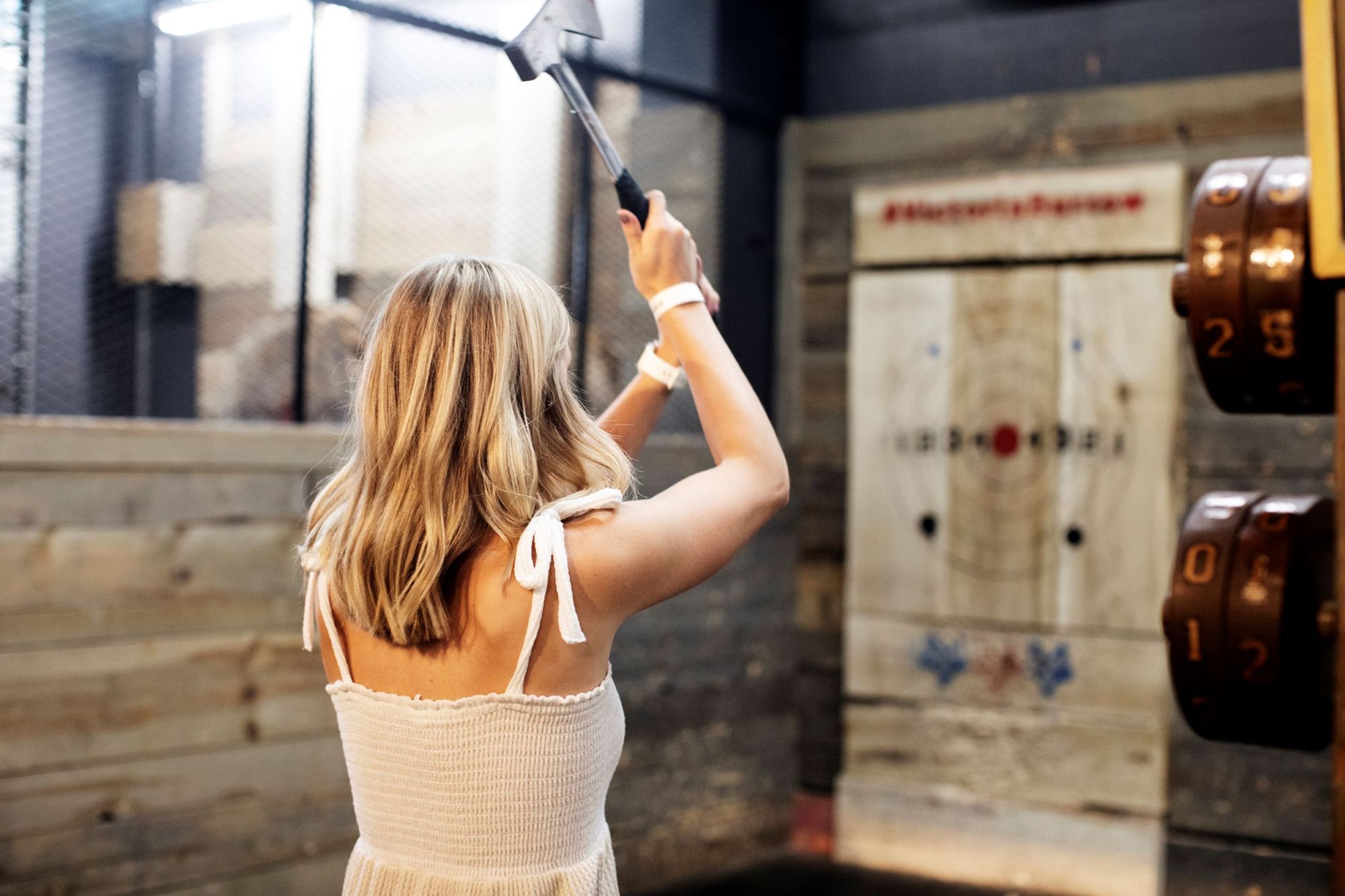 Experiences with SpotOn Reserve is available now and is the latest software introduction in SpotOn's fully-integrated restaurant management platform. For more information, visit www.spoton.com/reserve.
---
About SpotOn
SpotOn is one of the fastest-growing software and payment companies with comprehensive, cloud-based technology for businesses of all types and sizes. Known for its rapid innovation and personalized support, SpotOn offers an end-to-end software and payment platform to streamline operations, improve the customer experience, and increase profit. From seamless and efficient point-of-sale systems to integrated management solutions built for the fast-growing enterprise, SpotOn builds technology that "works the way you work" and backs it up with a 24/7 team of experts who make sure it always does—with fairness, flexibility, and a personal touch. SpotOn has 2,000 employees, including one of the most robust product and technology teams in the combined software & payments industry. For more information, visit www.spoton.com.
Media Contact:
Megan Palmer
mpalmer@spoton.com
410-262-7349