Eric Simpkins's love affair with the restaurant industry started at Arby's. At 15 he started working part-time at the mall food court, where he discovered Jamocha shakes, waffle fries, horseradish, and the transformative power of serving a great meal. The cookie-cutter fluorescence of the mall is the farthest thing from Bon Ton a design-forward restaurant concept that makes up Big Citizen, the creative group Simpkins co-owns with Darren Carr. "Restaurants are about emotion," says Simpkins, "People come to make memories and soothe their soul. Sometimes they're looking for solace, or to celebrate, or to laugh, but there are always memories being made."
When it comes to the food, Simpkins's palette has been eclectic from the start. He grew up with fried rice and lumpia alongside turkey and dressing on the holiday table. Meals were not about "either/or" but rather "both/and." Growing up Filipino and Southern, he was raised that food is a way to show love—a credo that informs both his professional and personal life.

Simpkins's restaurant career has hopscotched from corporate casual to fine dining to late night (and, of course, fast food by way of his beloved Arby's). In 2005, while in culinary school in New York City, Simpkins worked at an award-winning cocktail bar—a pioneer in the craft cocktail revolution that opened guests' eyes to concepts such as infused vodka and muddling. "That year changed my world more than the previous 10," Simpkins reflects. It was the salt-rimmed, effervescent point of no return. Simpkins had a clear-eyed vision and felt he could no longer work for people who didn't share it. In Darren Carr, he found the entrepreneurial peanut butter to his culinary jelly. At Big Citizen, creativity doesn't need to compromise for the sake of financial stability.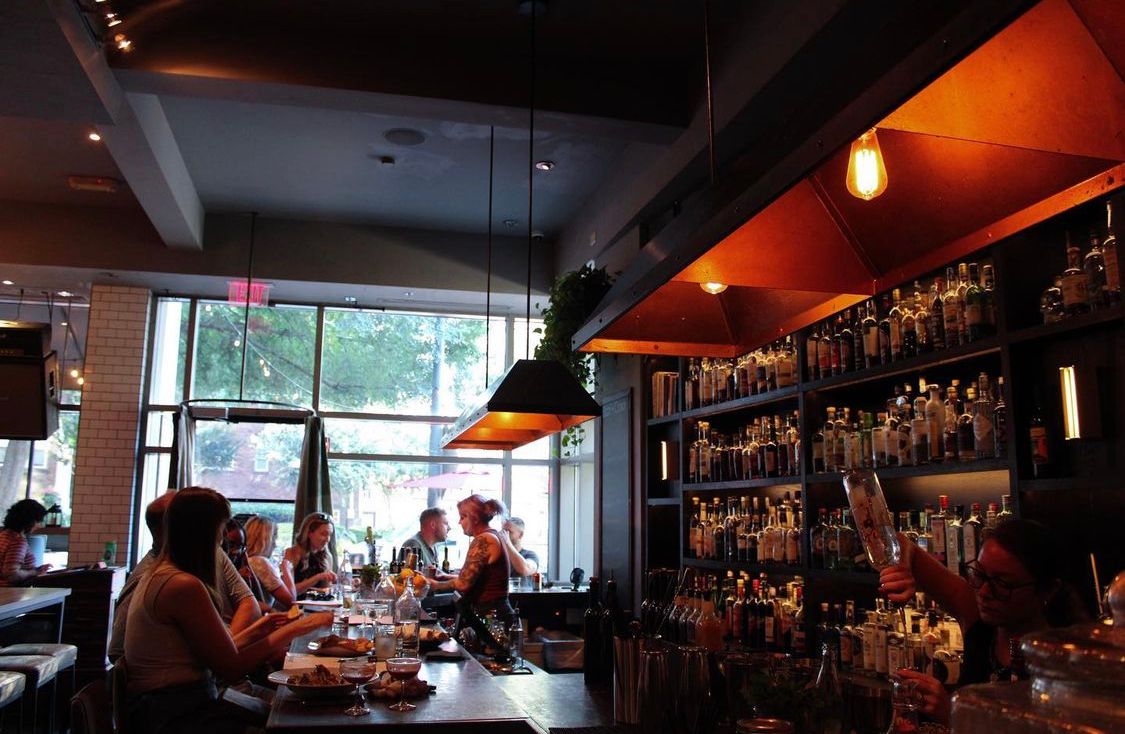 In the early days of Big Citizen, workarounds were the name of the game. Their antiquated POS was at the whim of a tempestuous internet connection. Credit card processing sometimes required knuckle-busting imprint machines. Sales reports were often inaccurate, but they didn't have the time, money, or physical space to purchase an expensive, bulky POS system. So like all scrappy fledgling businesses, they made it work. Still, they had a standing item on their wish list: a reliable yet affordable POS system that could make it through lots of busy nights and provide data to inform better processes.
Since 2012, Simpkins and Carr opened three distinct concepts that blended a remarkable guest experience with a sustainable business behind the scenes. They had nailed the ratios, and SpotOn was simply the complementary garnish, finally checking the mark on that wishlist. SpotOn Restaurant POS has made their servers' lives easier with an intuitive user interface and handheld devices to take orders from anywhere in the restaurant. Just ask Deandre Blue, a server and bartender-in-training. Blue has always felt like himself working in restaurants, but with Big Citizen he found a true home base where he can dress how he wants, listen to the music he likes, and work hard without sacrificing his sense of self.
"SpotOn POS helps me deliver a better guest experience," says Dre, "It's way more organized than any other POS I've worked with. I can be more efficient, so now I spend less time at the POS and more time making sure my tables are having a great time."
It's food, not restaurant operations (think, using data to ensure processes are efficient), that is Simpkins's love language. Nonetheless, Simpkins knows this work is a necessary component of Big Citizen's special sauce. SpotOn's reliable tech works in the background so Simpkins can stay laser focused on making Big Citizen's restaurants as fun and vibrant as the umbrella in a rum cocktail. It means that when the pandemic hit, Simpkins could swiftly pivot with commission-free online ordering that saved his business the exorbitant 30% fees from third-party platforms.
With SpotOn, Big Citizen found a harmony of efficiency and creativity that has helped their business reach new peaks of success. Simpkins' creative spaces and culinary crowd pleasers—such as the Lady Lawrence, a vodka cocktail that changes peoples' minds about vodka cocktails—made Big Citizen's restaurants all the buzz for Atlanta diners and tipplers. Smart tech helped ensure Big Citizen's popularity didn't require a sacrifice in efficiency. SpotOn's dependable POS system and handheld devices help servers take orders quickly and accurately even when the place is packed. The boring, technical details are just as important to a dazzling guest experience as, say, the homemade caramel cake (which is baked in-house by the pastry chef, who happens to be Simpkins's wife).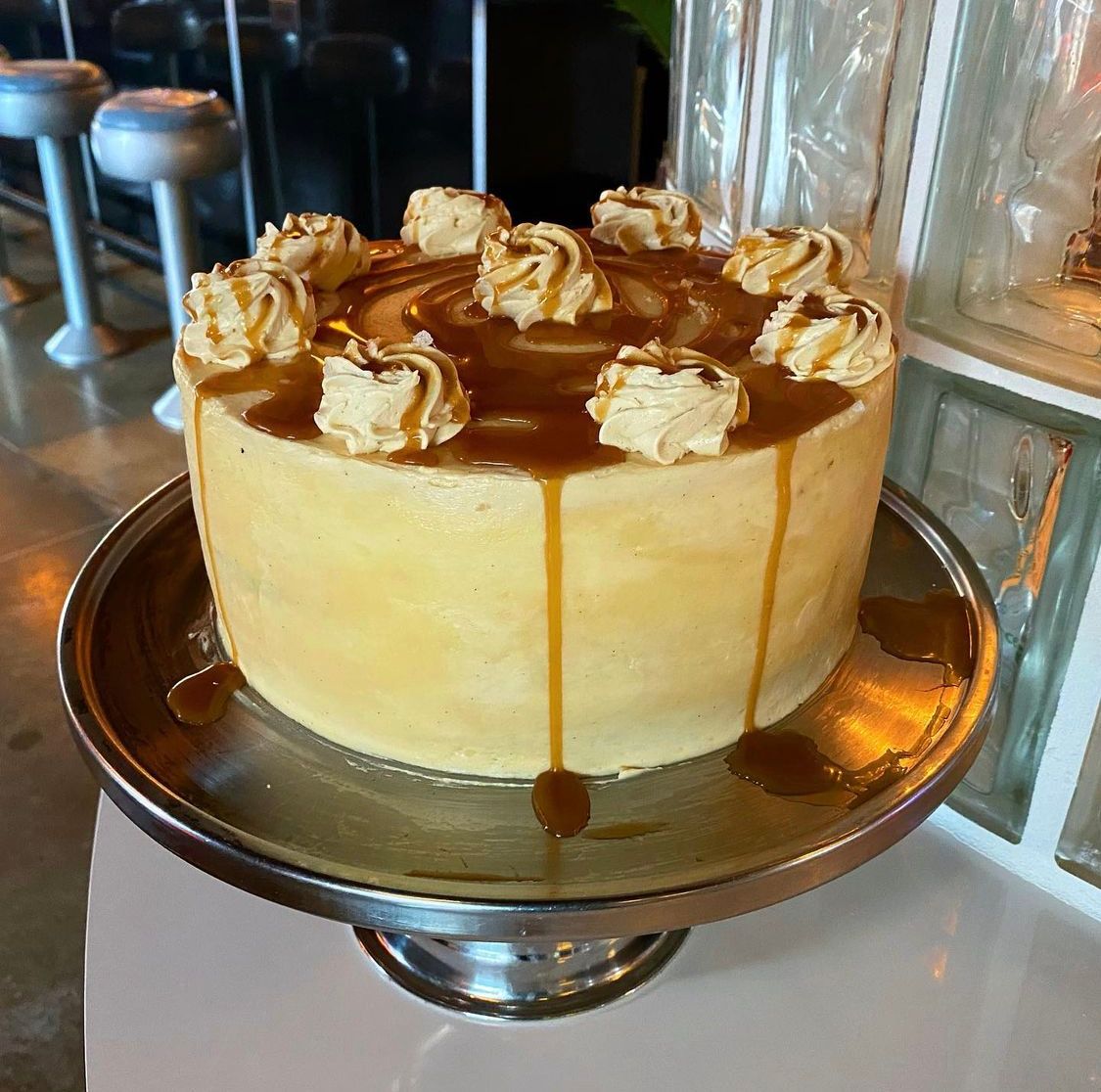 Besides the caramel cake, Simpkins's favorite thing about his business is the opportunity to go to work every day and be creative on a micro and macro scale. He can provide jobs for people like him, looking for a place where creativity and hard work are mixed together in equal measure. He created the company he always wanted to work for. "Operating restaurants and providing for guests and employees, as a small business, is hard work—and expensive—but it's worth it," says Simpkins. It doesn't hurt to have a tech partner thrown into the mix to make restaurant operations a dash easier.