In the action-packed 4 years since starting Fat Zach's Pizza, owner Zach Johns has no shortage of fond pizza-related memories. There was the time he entered a draw for tuition at a wood-fired pizza school and won, turning his dream into a crispy, mozzarella-dotted reality. Then there was the night he was warming up his 2-year-old son's bottle at 2 am, eating pickles in the refrigerator light, and thought up the pickle pizza that would make Fat Zach's famous. But one memory, in particular, stands out above all the others.
On the day Fat Zach's sold their 3,000th pizza, they donated 300 pizzas to the Tacoma Rescue Mission. It was a promise Johns made when they first opened. The cause hit home. Johns, 10 years clean and sober, wanted to give back to the organization that had been a guiding light on his journey. Being there, spreading joy through pizza, Johns felt like his truest self. He embodied the Fat Zach's Pizza credo: "pizza that unites."
Johns was an insurance agent for over 10 years, a job that paid the bills but didn't ignite the fire within (Johns' is a wood-fire, of course). Then, one night over dinner at a local restaurant, Johns' wife noted how he ordered pizza, whenever possible, every time they went out to eat. Between bites of Johns' pizza du jour, he had an epiphany moment. That night, he scoured the internet for pizza ovens and wrote menu drafts into the wee-hours of the night. The insurance industry's loss was the pizza industry's gain. Fat Zach's Pizza was born.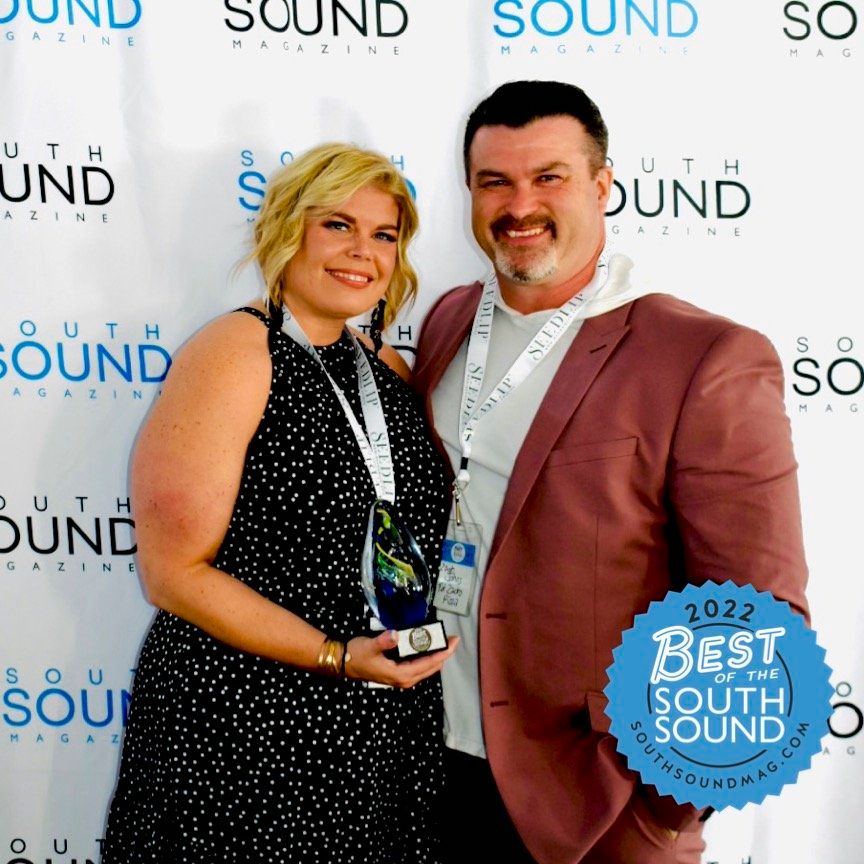 Johns' love for pizza isn't a mere statement of preference. "When I started Fat Zach's Pizza, I realized how much I love connecting with people. It's something that's been a big part of the business for me," says Johns. "I believe you can put a pizza on the table and it doesn't matter if you're a CEO or construction worker, we're gonna share a slice of pie and have a good time. Food brings people together." So, when the opportunity arose to expand his wood-fired pizza trailer to a brick-and-mortar in March 2020—and then 2 more restaurants a year later—Johns went for it, knowing that expanding quickly would come with its own set of challenges.
Thankfully, he had SpotOn Capital to help with funding and provide peace of mind during a tumultuous time.
"We expanded quickly because we had a good opportunity," says Johns. "We knew that we would have SpotOn Capital to help us down the road. And it has helped us tremendously to sustain our business, have cash flow, and do payroll."

With SpotOn Capital as a cushion, Johns could focus on boosting profits and building up his bottom line. Meanwhile, dual pricing helps Johns save up to $100,000 a year in credit card processing fees without upsetting his loyal guests. Thanks to commission-free online ordering and SpotOn Delivery, Fat Zach's Pizza can offer delivery and reach more customers without the clutter of third-party tablets and costly fees.
"One thing I love about SpotOn is that it's never just 'this is how it is,'" says Johns. "However your business works, SpotOn will customize the system for your business. That's huge."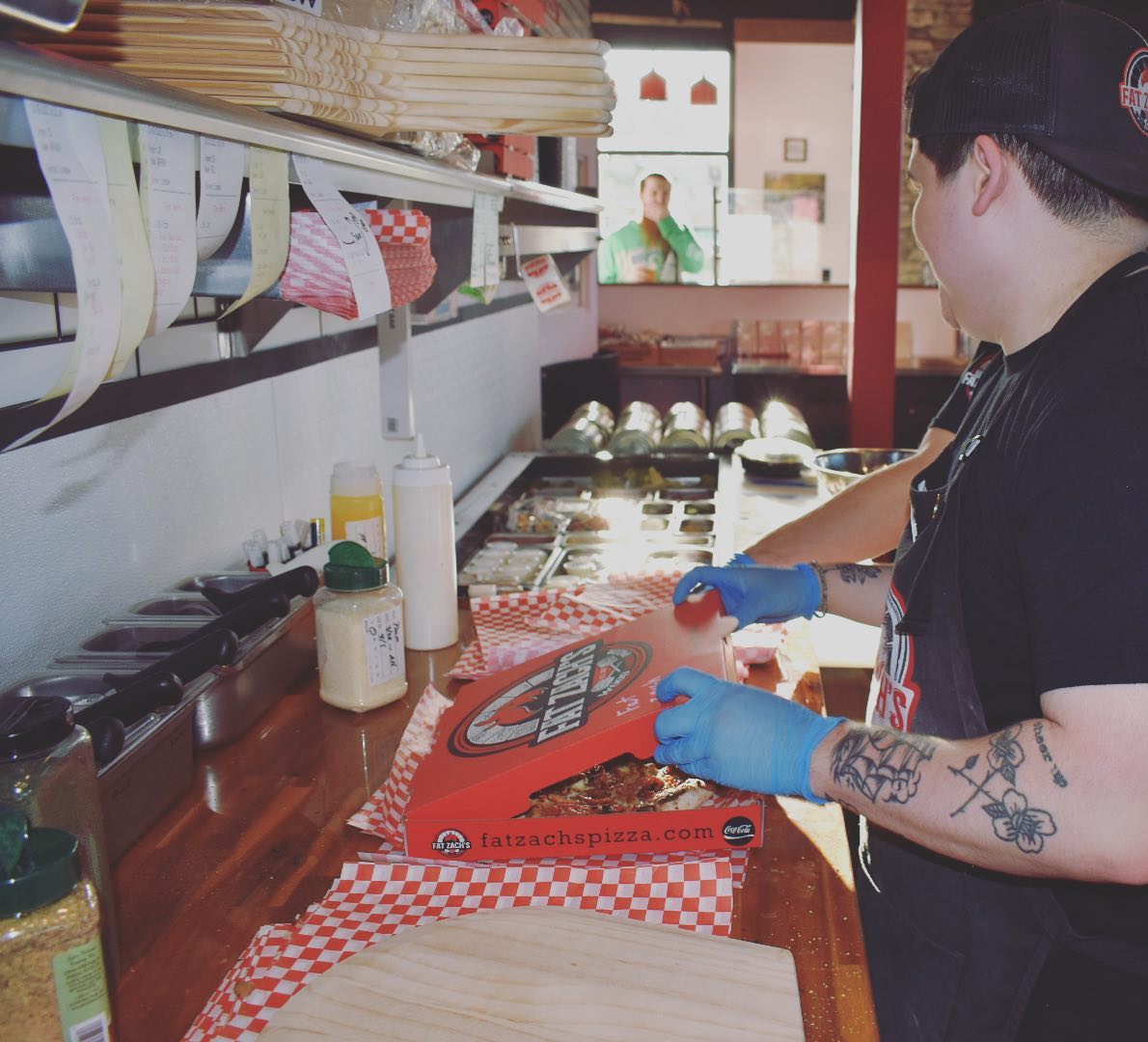 While Johns is most in his element tossing dough and making people laugh at the prep station, he knows that running a successful business is serious work, too. He checks sales and labor reports daily on his SpotOn Dashboard. Being able to see the labor cost and cost of goods side by side—and giving his managers access, too—has helped Johns reduce labor costs by 20%. It's a level of reporting detail that wasn't possible with his previous provider. "I love that SpotOn is created by people who have been in the restaurant industry so they know exactly what restaurateurs need," says Johns.
Johns had dabbled in hospitality earlier in his career, but owning his own business was a whole different beast. He went from overseeing 2 to 97 employees. When he once asked himself "Would this taste good on pizza?" he now tackles tougher questions about staffing and price increases. He's as much of a people person as he is a pizza person, but even so, managing different personalities has been an unforeseen challenge. Johns partially attributes his success to the support of the tight-knit Puyallup business community and his SpotOn Account Executive, Rob Hanlon. Johns is never afraid to ask for help or pineapple on his pizza.
With detailed reporting to clarify his decision-making, peers eager to brainstorm and problem-solve, and accessible business loans at his fingertips, Johns can stay focused on creating the Fat Zach's culture that has made the restaurant such a beloved community hangout. If you swing by, you might hear an 80s playlist bumping in the kitchen and Johns tell everyone to stop what they're doing for a 30-second dance break. "Okay, now let's get back to it," Johns says. "It's pizza, man. We're not putting people on the moon. Let's have some fun and make some pies."