Shopping changed forever when consumers got access to the internet and smartphones. Today, people rely on the internet for every aspect of their life. From paying taxes to grocery shopping, avoiding inconveniences like wasting time commuting to physical locations and standing in long lines has motivated them to look up practically anything they need or want online. Then the COVID-19 pandemic hit, and convenience and safety became the norm. According to data from IBM's U.S. Retail Index, the pandemic accelerated the shift from physical stores to digital shopping by roughly five years.
As shoppers get more and more compelled to make all their purchases online, there's a good chance that a significant portion of your consumer base will never return to your brick-and-mortar store. This doesn't mean that traditional stores are disappearing anytime soon, but it may be time to bring your store to the world of online shopping. Here are 8 reasons why it's a good idea.
1. Broaden your reach nationwide
An omnichannel retail POS system makes it easy to take your existing store online. Adding an online retail storefront allows you to attract a much bigger potential customer base and sell more products than you do in your local area alone. Today, most people start their shopping journeys by searching the internet, and when you offer a simple ordering and fulfillment experience, including easy nationwide retail shipping, you can reach customers who probably would have never discovered you.
2. Improve the experience for your local customers
Having an online store with omnichannel capabilities can allow you to manage both your physical and online stores in one place. This way, your business has the ability to improve the shopping experience for your local customers with a purchase online and pickup in-store, choosing a local delivery method, curbside pickup, online returns, exchanges, etc.
3. Increase sales
When you free yourself and your customers from the limitations of standard operating hours with an online store, you don't need to be present at all times or hire extra staff. You have the potential to create a passive income stream by being "open" 24/7 and allowing your customers to buy products online anytime.
4. Expand your business
Unlike traditional brick-and-mortar expansion, one of the key benefits of having your business online is that you can quickly launch an online store. There's no rent, employee salaries, or renovations. Expanding into the digital world doesn't require overhead costs. When it comes to building an online store, you can leave it to experts. All you have to do is choose the products you want to sell online from your cloud-based catalog and publish them to your digital storefront.
5. Minimize risk from economic downturns
2022, with the lingering effects of the pandemic, has been challenging to navigate for all kinds of businesses. However, if we have learned something about the past two years, it is that you can still make your business thrive by accelerating emerging trends and introducing new business models. With multiple income streams—a brick-and-mortar store and online shopping—you are providing your customers more reasons to engage with you several times throughout the year.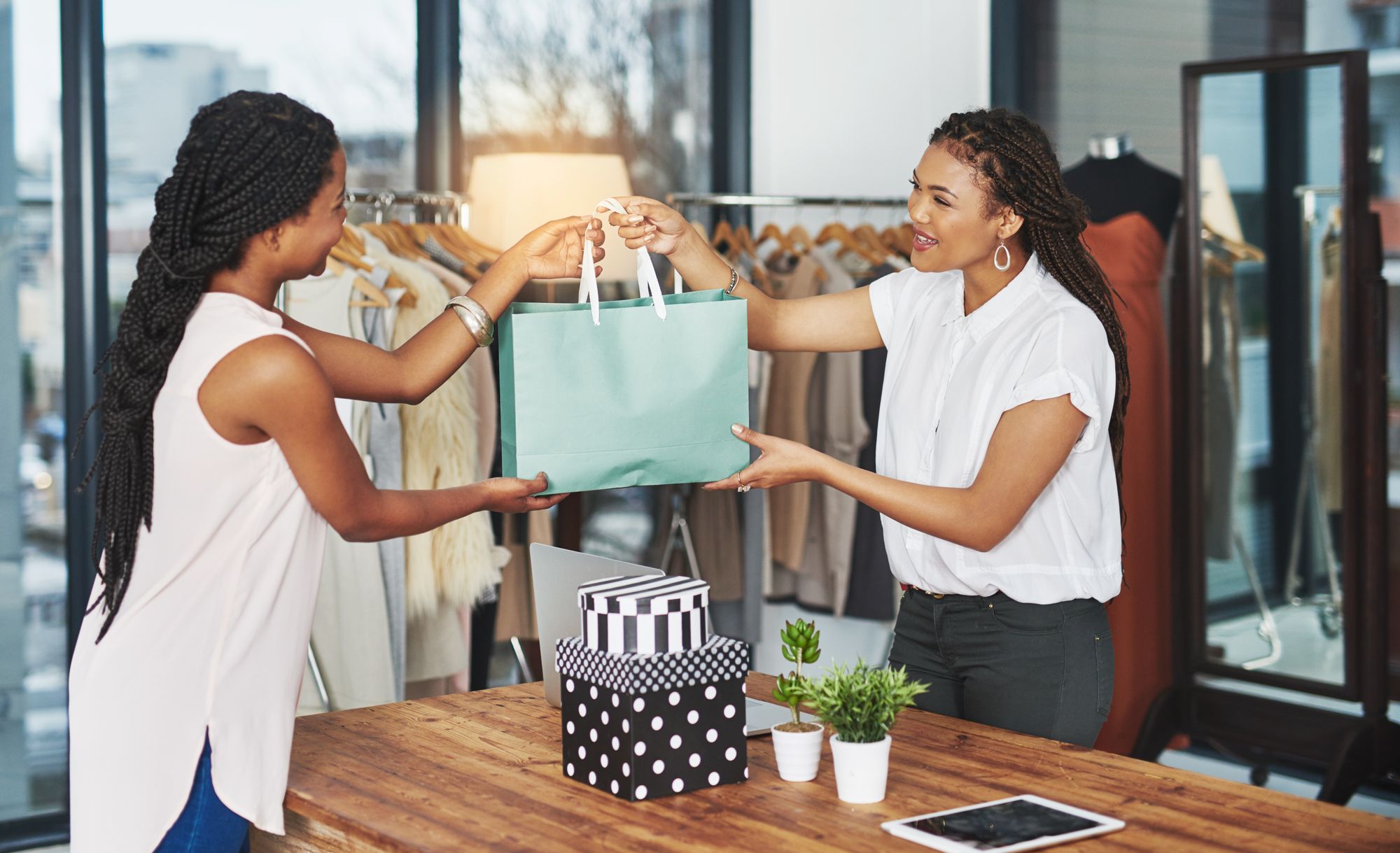 6. Improve brand awareness
With a strong online presence, you can help increase brand awareness significantly. For example, a solid search-engine-optimized website strategy can make your online store appear at the top of search engine results pages and get onto potential shoppers' radars. Along with social media campaigns, mailing, promotions, and even loyalty programs, you'll be able to build brand awareness and recognition for both your physical location and online store.
7. Tackle labor shortages
The labor shortage in the U.S. is still impacting businesses, with January's unemployment rate at 3.9%, according to the U.S. Bureau of Labor Statistics. An online store can allow you to reduce your in-store hours without losing sales since customers can shop online. Plus, the right ecommerce platform can provide you with all the services and built-in tools you need to manage your store and handle orders on your own.
8. Get better data insights
Last but certainly not least, an online store can help your businesses collect valuable customer data. From learning customer buying habits, demographics, and preferences and tracking sales to learning which products sell better and making informed decisions and improvements, you need to market your products better, improving both your sales and the customer shopping experience.
How do I create an online store?
With an easy-to-use omnichannel retail point-of-sale like SpotOn Retail, selling online is a simple matter of choosing which of your products you want to sell online, adding photos, descriptions, and shipping options, and then publishing them to your online store.
SpotOn's team will do all the heavy lifting. We'll build the online store for you, publish it to your existing website (or build a new SEO business site for you), and get you started with time- and money-saving shipping integrations for local and national customers. You control all of it from one online dashboard, and our team will continue to be here for you with 24/7/365 support.