From the moment you first opened the doors of your retail store, you've hoped to scale your business to more than one location. But when the growth started happening, it was harder than you expected. An increase in sales led to other increases, such as a larger customer base to serve, a bigger team of employees to manage, and an overall increase in the sheer volume of work required each day.
For many retail business owners, that first revenue growth inflection point is a make-or-break moment: will you find the people, tools, and retail software you need to scale your business seamlessly? Or will your systems crumble under the strain of all that growth?
According to Retail Consulting Partners, 74% of retailers are ready to grow and have already added or plan to add a unified commerce platform within the next three years. The best retail software solutions make it easier to manage the many aspects of day-to-day operations and to scale your business.
If you haven't yet introduced retail software to your business, here's what you need to know to put this technology to work for you.
What is small business retail software?
Small-business technology simplifies running a retail business. It automates manual tasks, streamlines processes, and eliminates redundancy in your existing systems.
If that's too technical, think of it this way: retail software takes all of the processes, tasks, and to-do lists peppered around your main office and turns them into user-friendly prompts that anyone can follow. This allows you to train more people faster and makes sure your customers are still getting the best possible products and service in-store.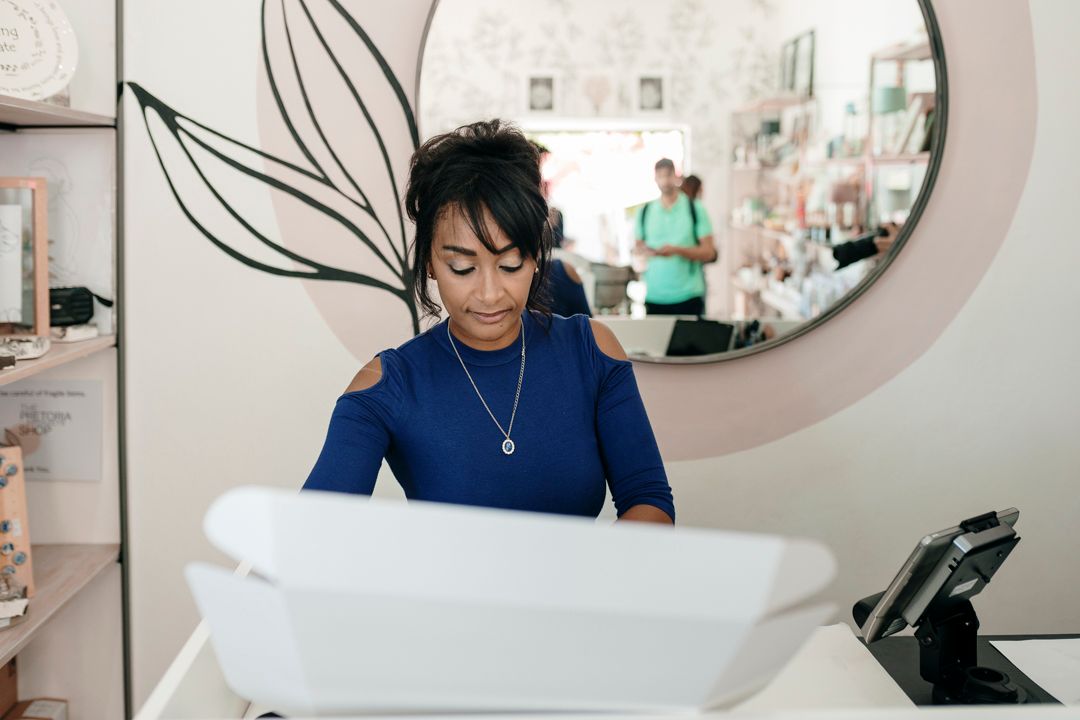 Here are some popular features of the top retail software solutions on the market:
These features make it easier to run your business, delegate work, and still see a great profit margin—all essential components of a business that's ready to scale.
In fact, small-business technology could be considered the cornerstone of a retail operation's ability to grow. Just consider the following three ways that retail software makes it possible.
Benefit #1: Inspire customers to return with advanced payment technology.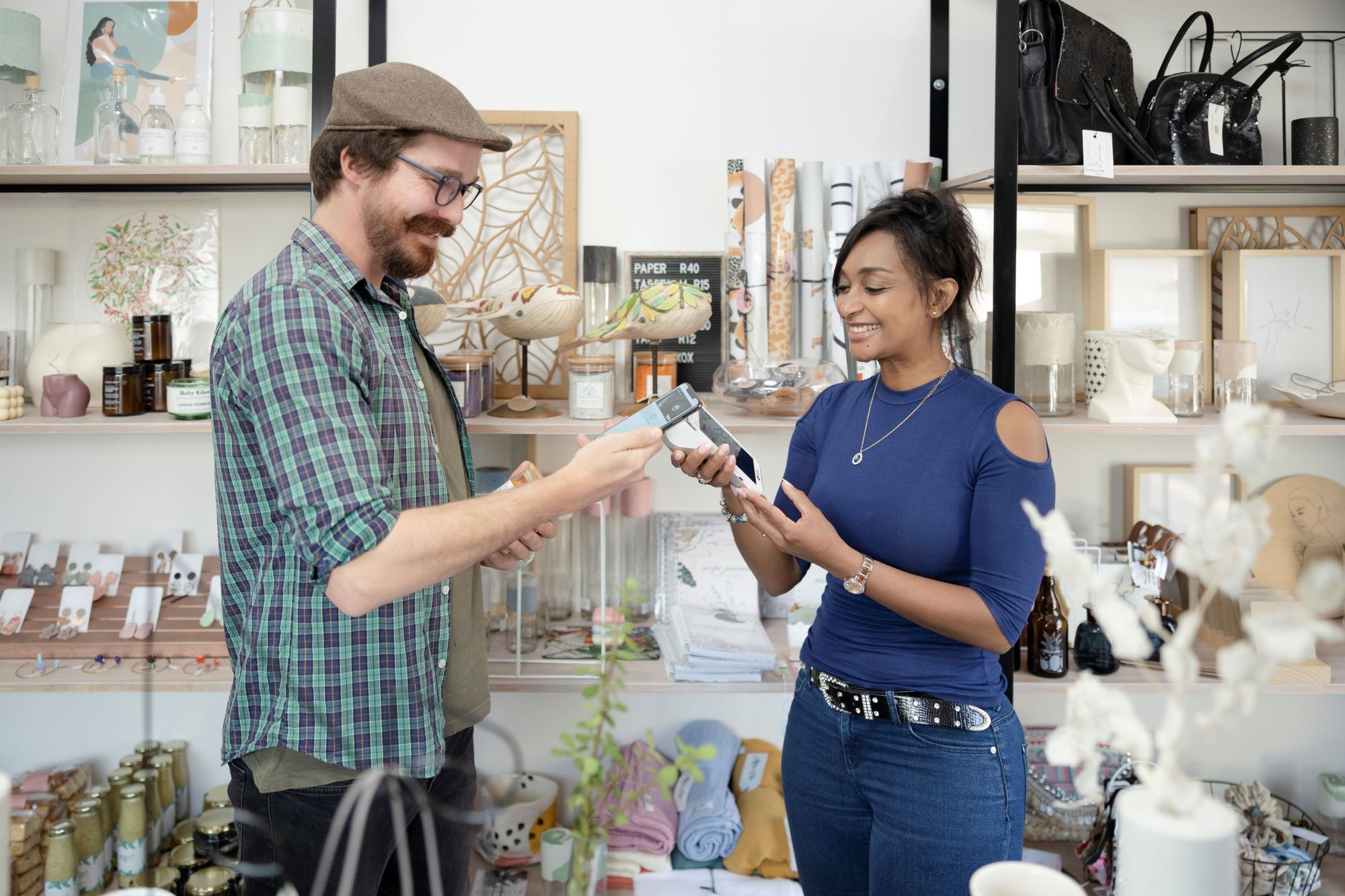 Visiting a retail store in person is no reason to use cash—or even go inside the store. Retailers are realizing that mobile payment capabilities are an increasingly important component of the customer experience. A recent study from FinancesOnline shows that 54% of businesses have used mobile POS for processing transactions this past year. RCP reports that 52% of retailers indicate that customer delivery and pickup capabilities like buy-online-pickup-in-store (BOPIS) are the top customer engagement priority for 2021.
Offering these advanced payment and pickup options makes the checkout process quicker and easier for customers and gives them more flexibility. All of this increases the likelihood they'll come back—and recommend you to their friends.
Benefit #2: Reduce the costs of retail hardware.
Small-business technology also supports growth by helping businesses reduce the cost of operating hardware such as checkout tablets and barcode scanners. Retailers with e-wallet payment software can reduce operational costs by eliminating the need for specialized hardware as well as by charging lower transaction fees than traditional credit card payments.
Tech solutions with built-in reporting capabilities help business owners access real-time sales data, monitor inventory, and make more accurate purchasing decisions. Having accurate information that is readily accessible can reduce expenses and prevent costly errors.
Benefit #3: Increase efficiency, productivity, and customer experience.
In order to grow profit without increasing expenses, you need to be able to scale your business efficiently—it should cost you increasingly less to do increasingly more. An integrated retail software system helps streamline tasks like payment processing and increases productivity through checkout, capturing customer information, and processing returns.
Over time, this frees up employees to attend to other tasks and allows you to see patterns in customer behavior. Acting on those insights to make informed decisions about promotions to try, products to stock, and new ideas to meet future customer needs is the key to innovation. You can meet your customers where they are—and stay ahead of the competition as you expand into new locations with new markets.
Embrace growth mode with the best retail software solutions.
Don't limit your potential to what you can do with the team and technology you have today. The right retail software makes running—and growing—a business easier, so you never have to settle. Consider how your next technology suite upgrade can help you incorporate advanced payments, lower the cost of your retail hardware, and make every store you open more efficient and productive than the last.