There have always been plenty of drink options for guests craving beer, wine, or an easy cocktail. However, with more guests looking for non-alcoholic options, some bars and restaurants are adding craft mocktails, non-alcoholic beer, dealcoholized wine, and other zero proof beverages to their drink menus.
Crafted without the typical alcoholic ingredients, today's booze-free alternatives provide a welcome upgrade to the sugary sodas and "virgin" drinks available in the past. And for bars and restaurants, zero proof drinks can create an entirely new revenue stream by appealing to those who'd typically sip on a tonic water, ginger ale, or iced tea over an alcoholic mixed drink, according to Forbes. Here is a quick primer on the latest non-alcoholic options and 4 reasons to add mocktails to your beverage program.
What is a mocktail? Zero proof cocktails & mocktails defined.
A mocktail is a non-alcoholic cocktail. Bartenders typically use non-alcoholic spirits, fruit juices, extracts, simple syrups, teas, and other ingredients to create a complex beverage without the alcohol. As the number of Americans who drink alcohol declines—some estimates show 1 in 3 restaurant guests aren't drinking alcohol—the modern mocktail is having a moment.
Most bartenders already know the basic substitutes to popular alcoholic beverages—the virgin Bloody Mary, Tequila Sunrise, Mojito, and Roy Rogers. However these virgin cocktails feel outdated for today's sober or sober-curious guests. It's also why the term "mocktail" is being replaced by "non-alcoholic" or "zero proof."
"The word mocktail brings to mind a sugary virgin daiquiri," explained one anonymous guest at Atlanta's award-winning Bon Ton who regularly asks for non-alcoholic options when dining out. "Modern non-alc beverages have complex flavors, viscosity, etc. They require craft. That's why I'm willing to pay cocktail prices for non-alc beverages."
For this reason, many bars and restaurants are crafting "non-alcoholic" or "zero proof" sections on their cocktail menu, to convey that these beverages offer a more sophisticated drinking experience. And they are pricing them accordingly. It's not uncommon to see a $12 zero proof cocktail on today's menus.
Mocktails are not the only non-alcoholic option available for restaurants. The non-alcoholic beer industry has skyrocketed in recent years and is projected to grow to upwards of $40 billion in the next 10 years. Major beer giants like AB InBev and Heineken have launched non-alcoholic products, and independent brewers like Athletic Brewing offer a wide range of options for varying tastes. These nonalcoholic drinks and dealcoholized wine are also growing quickly.
"We've seen increased demand from restaurants for everything in our portfolio—including wine, spirits and ready-to-drink cocktails," says Sean Goldsmith, co-founder & CEO of The Zero Proof, which imports and distributes non-alcoholic beverages. "In particular, our premium wines like Oddbird Blanc de Blancs have been a standout. Adding a NA sparkling wine to the menu is easy and a crowd pleaser."
For profit-conscious operators that are new to the non-alcoholic trend, it may be wise to start with single serving "ready-to-drink" cocktails, like a spritz. Non-alcoholic wines by the bottle are another option that allow you to provide booze-free options while preventing waste. For those that want to craft their own custom cocktails, a wide range of non-alcoholic spirits are available, and many distributors even sell ingredient kits, so bars can easily create non-alcoholic alternatives to complex drinks, like a negroni.
If some ingredients seem like a necessity for certain drinks, restaurants and bars can even create their own ingredients to these non-alcoholic variations. For example, if a cocktail recipe calls for orange liqueur, try mixing orange juice, orange zest, and sugar to make your own. Remember, bar patrons are paying for a certain element of craft and sophistication that should go into every drink. Don't be afraid to experiment with nuanced flavors and mixes that go beyond ginger beer or sparkling water with lime juice.
4 reasons to serve non-alcoholic drinks at your bar
1. Attract new guests to an inclusive environment
Serving non-alcoholic drinks and mocktails are a great way to reach different guests looking to mix up their nightlife routine. Since these guests aren't looking for that bottle service experience, a zero proof menu proves your bar will welcome anyone. And when you improve your overall guest experience, you build an atmosphere that resonates beyond the drinking experience itself.
2. Drive profit with an unmet need
If one in three of your guests aren't drinking alcohol, but your only options to serve them are Coca-Cola products, you're leaving a lot of money on the table. By converting a $2 club soda purchase to a $6 non-alcoholic beer or $11 zero proof cocktail, you've significantly boosted your profit potential.
Just like with the premium cocktails that require a bit more finesse to make, bartenders can create their own higher quality zero proof beverages that taste more complex than the typical Shirley Temple. Since these craft cocktails require a bit more effort to make, you can charge a bit more.
Try creating a wide variation of complex zero proof drinks with a range of flavor profiles and price options. Looking to make the most out of your different drink options? Try engineering your bar menu to maximize profits without sacrificing your best zero proof drinks. All it takes is a cost and analysis and simple worksheet that you can download for free.
3. Gain more content for marketing & social media
With a more inviting drinking ambience in your bar, you can use that non-alcoholic menu to get a strong boost to your social media as well. Thanks to the growing popularity of mocktails and non-alcoholic cocktails that don't look like a glass of iced tea with a dash of lemon juice, more patrons are eager to post their drinks on Instagram or Facebook, which can become a great way for new guests to find your business.
You can also attract more guests by promoting your delicious mocktails for specific events where people head out to drink, such as the Super Bowl, when a designated driver is required. The DD will be much happier heading to a spot where they have interesting options. Just be sure to send a marketing email to your guest mailing list before special events to let them know what's on the menu. Don't have a customer database for your bar or restaurant? All you need is a reliable bar POS system that can help you automate the easy-to-miss details.
4. Keep your brand relevant to guests
There's nothing like stepping into a themed bar and seeing all the fun little ways they've matched their branding to their drinks. By approaching zero proof cocktails and mocktails with the same sense of creativity, your custom drinks will help sober and sober curious guests fit in alongside other patrons without feeling like a total outsider. You can even make your non-alcoholic drinks reference different pop culture trends to direct some extra excitement to your own brand.
If you're not a bar with a unique theme and branding, you can still have fun with your branding when it comes to mocktails and other non-alcoholic drinks. For example, a sports bar can craft a drink that pokes fun at itself with zero proof drinks like, "pretend this has alcohol" or a "I wish this was real beer." It'll let guests feel like they have a good time at the bar without needing to hide their drinks.
How to let guests know you serve mocktails & zero proof cocktails
The number of guests looking for non-alcoholic options is booming, so be sure to let people know you're ready to serve them.
Create a section of your bar menu for non-alcoholic options.
Add a zero proof option to your specials and call it out on the specials menu.
Mix up your best looking beverage and post a beauty shot to your Instagram.
Train your servers to proactively mention non alc options at the first table touch, when they are taking beverage orders.
Offer promotions and discounts for mocktail and zero proof drinks linked to different types of holidays and events, such as Dry January or Sober October, or even a designated driver discount. All these special offers become great marketing material to share on your Instagram, Google Business page, and your Yelp page as well, so don't forget to claim your business pages too.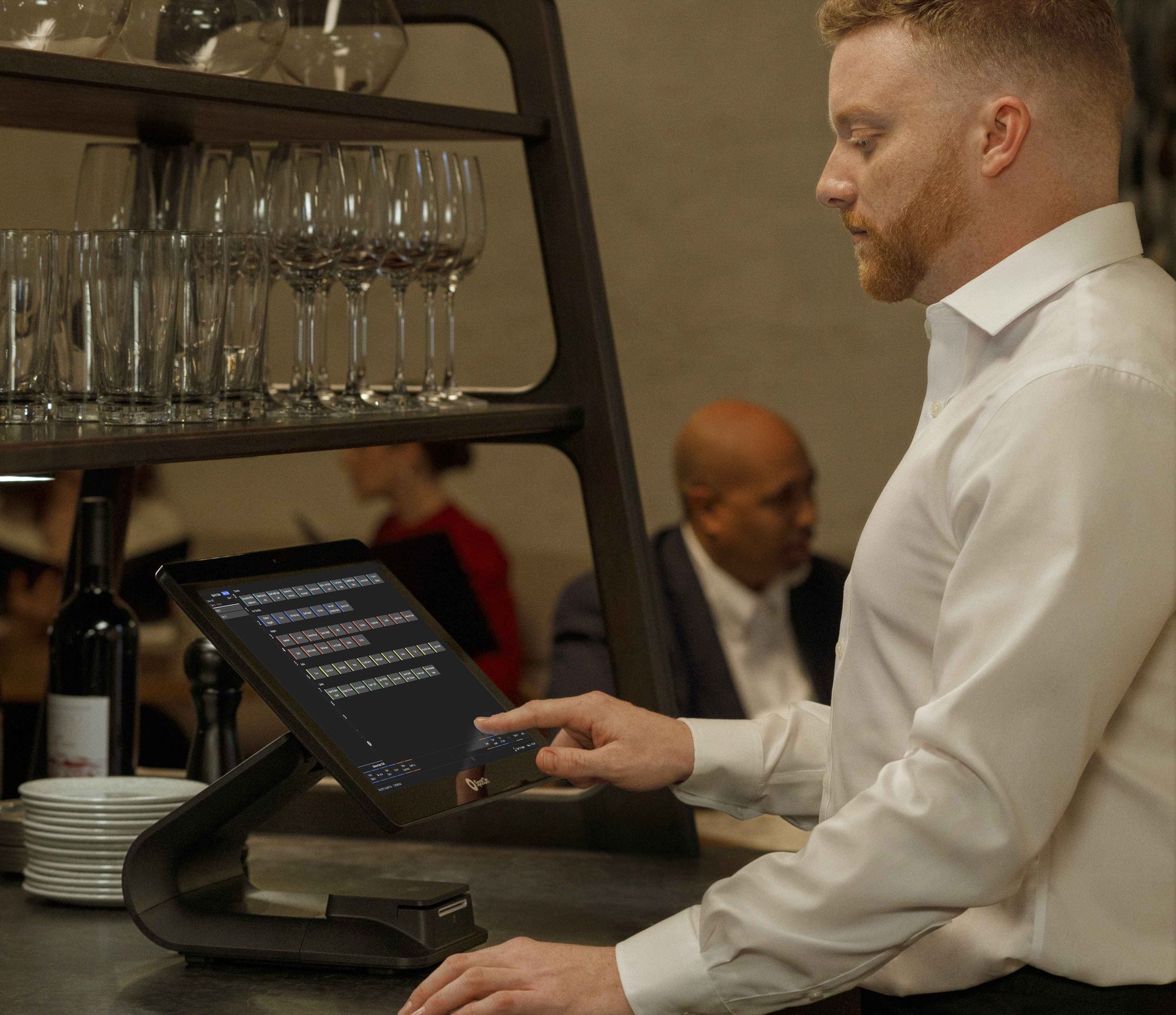 Let's see how we can help
Meet one-on-one with one of SpotOn's tech experts. No high-pressure sales tactics. Just a casual conversation to find out if we make sense for your restaurant.
Get a demo