Running a restaurant isn't easy. Speed is essential, especially if you run a quick-service or fast-casual restaurant with an extra-busy kitchen that requires a quick turnaround on orders. Luckily, investing in the right technology can help automate time-consuming tasks and reduce labor costs. A great example is with sending ticket orders to the kitchen. Rather than writing them by hand and passing them off to the kitchen the traditional way, or even relying on a kitchen ticket printer, you can reap numerous benefits by having orders automatically sent to the kitchen from your POS as soon as you take the order from a customer. That's exactly what restaurant kitchen display systems (KDS) do, and here are five ways your restaurant can benefit from implementing one.
1. Boost efficiency
A kitchen display system is exactly what it sounds like, a large screen in the kitchen that displays ticket orders in real-time so your kitchen staff can see it. It also comes with a touchscreen or bump bar that allows them to scroll to the next order in the queue. Orders are sent directly from your POS in real time, meaning servers don't waste time delivering orders from the counter to the kitchen, and the kitchen staff gets more clarity, so no more time waiting to figure out what to do. Also, it helps keep better track of different tickets and prioritizing lead times with on-site orders versus online orders. Add it all up, and your restaurant will be able to turn orders quicker and serve more customers.
2. Accuracy
Hand-written tickets are notoriously hard to read, and even tickets from a kitchen printer can easily be lost in a bustling kitchen. This can lead to costly order mistakes. With a KDS, all that changes. Thanks to better communication, there are fewer mistakes, fewer returns, and less food waste. Plus, you can quickly update orders instantly for the kitchen staff if a customer changes their mind.
3. Improved customer satisfaction
Because the food ordering and preparation processes are more efficient when you have a KDS, the quality of the food and delivery time is improved. Your customers will be happy, which will give you a good reputation, better word-of-mouth marketing, and more repeat visits.
4. Environmentally conscious
The papers used to communicate, whether from a kitchen printer or hand-written tickets, are not necessary with a KDS. Instead, orders are sent directly to screens in the kitchen, meaning no more paper waste—perhaps a small thing, but one that can save you money over the long term and help your business be more eco-friendly.
5. Consistency
Having an integrated POS and KDS provides consistency in the data among all the correlated devices in your restaurant. Your staff will have a better understanding of which orders to prepare, and you get the best tools available to run your restaurant, including intuitive, lightning-fast front-of-house operations and elite reporting on menu items, stations, customers, and employees.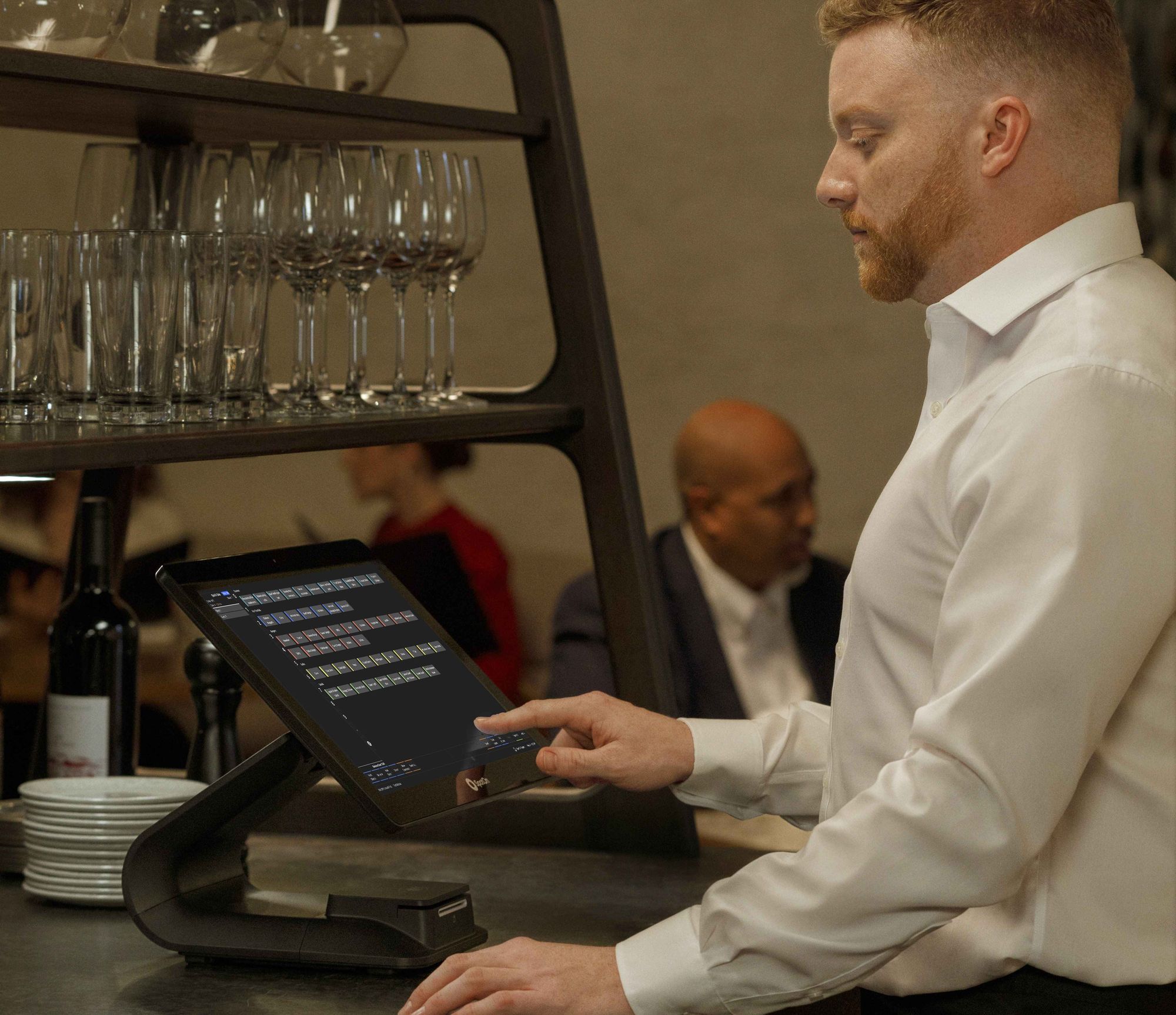 Let's see how we can help
Meet one-on-one with one of SpotOn's tech experts. No high-pressure sales tactics. Just a casual conversation to find out if we make sense for your restaurant.
Get a demo