Over the past few months, there has been a surge in demand for online food delivery. With current safety concerns and the winter weather upon us, online ordering is becoming increasingly popular for guests who want to enjoy meals from their favorite restaurants in a safe, contactless way from their homes. That's why we added a local delivery option to our already popular online ordering service—to give you a reliable and cost-efficient delivery service for your restaurant to reach more customers during these times, while minimizing delivery costs. Here are five ways SpotOn Delivery, powered by DoorDash, can help your restaurant, both now and in the long run.
1. Increase revenue
Did you know that 51% of Americans order food delivery from casual restaurants at least once a week? Our SpotOn's online ordering system will allow your restaurant to serve more customers seeking an alternative to dining-in.  Especially with the current occupancy restrictions placed on restaurants and cold weather kicking in, online ordering can help your restaurant increase order volume by adding a new revenue channel.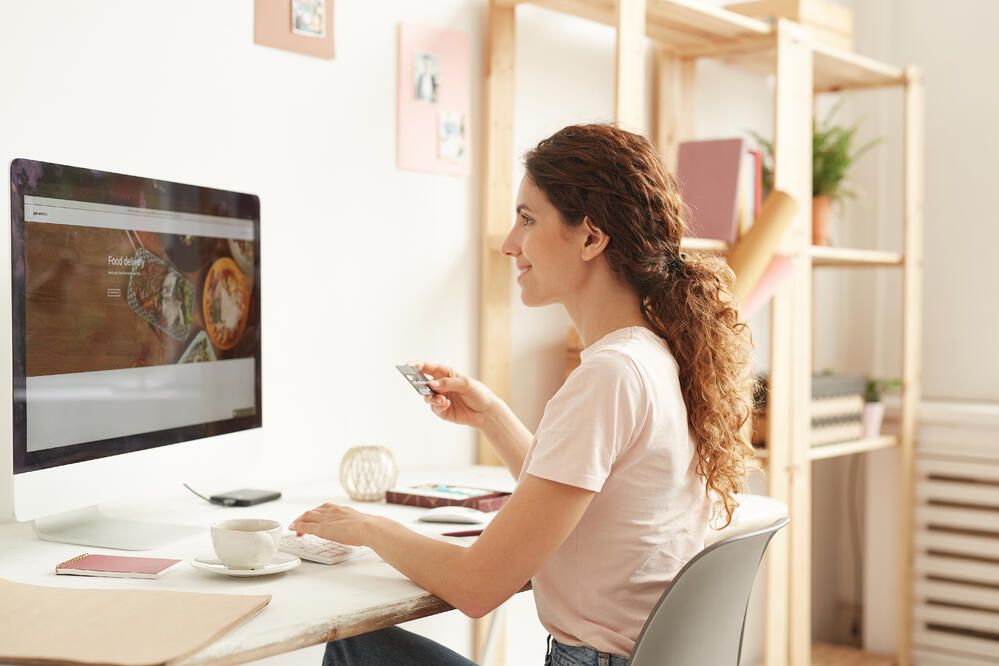 2. Reduce costs
These are challenging times for restaurant owners, with restrictions that forced reducing staff and service hours. That's why we offer a flat and transparent fee of $7.95 per delivery order, with the real cost being as low as $3 to $4 when fees are partially passed onto guests. We can help you save your restaurant hundreds to thousands of dollars every month by avoiding high commission rates of 20 – 30% charged by third-party apps. By using SpotOn Delivery, powered by DoorDash, local drivers are available on-demand, eliminating the need for you to hire extra employees and develop an in-house delivery solution.
3. Increase customer satisfaction
Your restaurant can trust DoorDash's expansive driver network and ample experience in serving thousands of businesses. When implementing SpotOn's Online Ordering with Delivery, you can enhance customer experience by providing guests a fast and reliable delivery service.
Your restaurant can empower your customers by giving them options to tailor their online ordering experience. They can choose regular or contactless delivery and then add a simple note to their regular online order on SpotOn. DoorDash will send the customer order updates, allow the customer to track their order, and follow any delivery instructions, such as, "Leave my order on the front porch."
4. Build customer loyalty
Usually, third-party apps—many of which withhold customer data—interfere with the direct relationship between your restaurant and customers. With SpotOn Online Ordering, you keep 100% of your customer data, helping you maintain loyalty and drive repeat visits. Also, by keeping customer data private from other sources, you and your restaurant can better understand customers to keep long-lasting relationships while creating new ones.
5. Quick and easy implementation
Restaurant owners that currently use SpotOn Online Ordering can seamlessly integrate SpotOn Delivery, powered by DoorDash with minimal set-up time. Our restaurant experts are ready to help 24/7, so your restaurant can implement this feature right away without needing to spend additional time or money.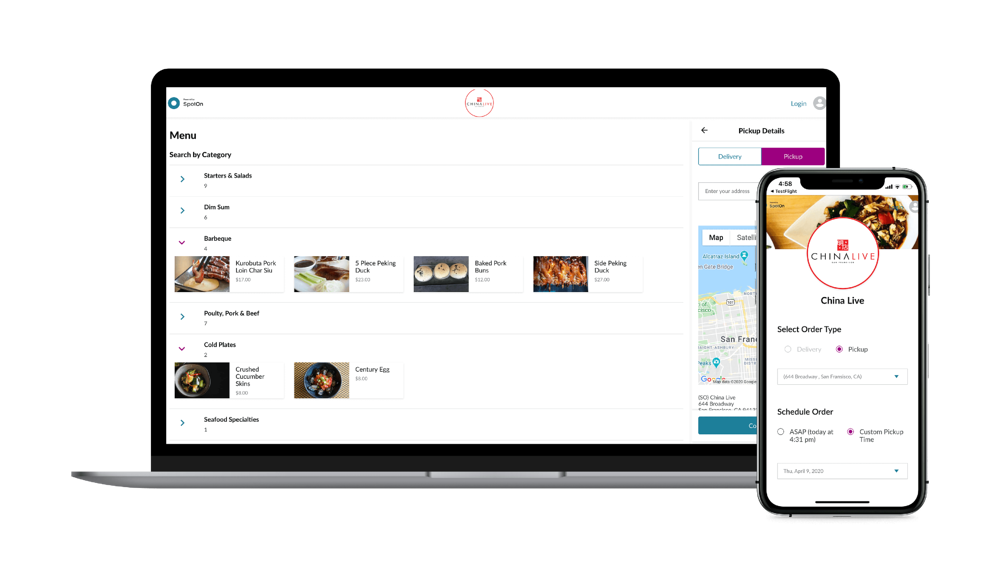 ---
Ready to add local delivery?  Get your free demo today.
---