Winters can be slow. Inclement weather keeps diners home, post-holiday shoppers save money by dining out less, and those looking to stick to their New Year's resolutions are meal prepping and cooking at home. But you made it through. And as temperatures rise and the school year comes to a close, it's time to start preparing your restaurant for summer.
To help you do just that, we talked to members of our Restaurant Advisory Council (RAC) about how they capitalize on summer crowds, and how you can run your restaurant your way, boost profits, and streamline operations—all with SpotOn.
1. Lean into marketing
Make sure loyal customers and new guests know your restaurant is open and what you have to offer with targeted summer-themed marketing campaigns that feature your restaurant's summer menu, atmosphere, outdoor seating areas, seasonal events, hours, and/or location. To do that, consider running an email marketing campaign, sticking flyers in take-out orders, or running a local ad.
"Invest in marketing, train your staff, and be ready. You only get one chance to make a first impression on a guest."
-Chuck Imerson, CEO of Asian Box
Marketing is particularly important if you plan on hosting summer events or participating in Restaurant Week. Lean on email campaigns to keep the guests in your customer database in the know, and then leverage social media to broaden your reach to new customers as well. We can help. Just log in to your SpotOn Dashboard to access free email and social media templates.
"We will participate in Restaurant Week this summer for 5 weeks, which was a huge success last year. We decorate our outdoor dining area with tropical plants and flowers, and install ceiling fans to enhance the outdoor dining experience of our customer. We will also launch social media friendly seasonal cocktails and dishes."
-KwangHo Lee, President, Momoya
2. Upgrade your outdoor seating options
As the weather warms up and people venture outside, it's important to maximize your space—and sales—by adding outdoor options like patio space, rooftops, and food trucks. Leveraging the space you have will not only maximize your seating capacity, but boost your visibility, attract new customers, and create a unique dining experience that will keep guests coming back.
"Many of our venues are seasonal and lean towards daytime vibes—brunch, patios, pools, piers, etc. We are looking forward to music on the lanai, brunch parties, pool parties and pairing dinners."  
-Benson Wang, Cofounder of Palm House Hospitality
Take SpotOn client Santé for example. Operating a fine dining restaurant in Charlotte, North Carolina, Chef Adam Reed and his wife were looking for an easy way to fight inflation and boost profitability and found their answer at SpotOn: incorporating their 20-person restaurant patio into their restaurant reservation system.  
In doing so, Santé was able to increase reservations by 40% and boost annual revenue by 25%, all while saving 7 hours a week on reservation management. By adding tables and making reservations easier with online booking and a Google integration, Santé maximized their reservations while minimizing cancellations, no-shows, and manual reservation management.
3. Optimize your tech
Have outdoor seating already but want to run it more efficiently? Start by optimizing your tech. With just a few upgrades and additions, you can serve more guests, turn tables faster, and boost profits.
QR codes. Serve more guests in less time, and with fewer servers, by allowing guests to order and pay when they're ready with QR codes. This intuitive feature not only keeps orders flowing and manages lines, but drives repeat visits by enabling guests to earn and redeem loyalty points. Check out these tips and learn how they can help you streamline operations at your restaurant.
Handhelds.  Create exceptional guest experiences by taking orders and processing payments on the go. With SpotOn handhelds, servers can easily fulfill outdoor seating requests and serve more guests in less time by skipping a trip to the POS. Plus, with our recent updates, you can review and adjust time clock entries and closeouts directly on your handhelds, as well as access a totally revamped menu experience designed to boost efficiency and ease of use.
"We are doing seasonal changes for summer to reflect the best available products, as well as leaning on our handhelds and QR codes for ordering and payment."
-Matt Bronfeld, Matthew Kenney Cuisine
Online reservations and waitlisting. Stay booked and busy this summer. From an easy-to-use standby list to two-way texting and accurate wait times, count on these 5 features from SpotOn Reserve to increase your guest count and boost sales this summer.
Invoicing. Make it easy for your restaurant to send invoices and accept payments from summer crowds by adding a Virtual Terminal to your restaurant. Great for private events and catering orders, add extra flexibility to your business by taking payments in advance and running payments from the back office.
4. Update your summer menu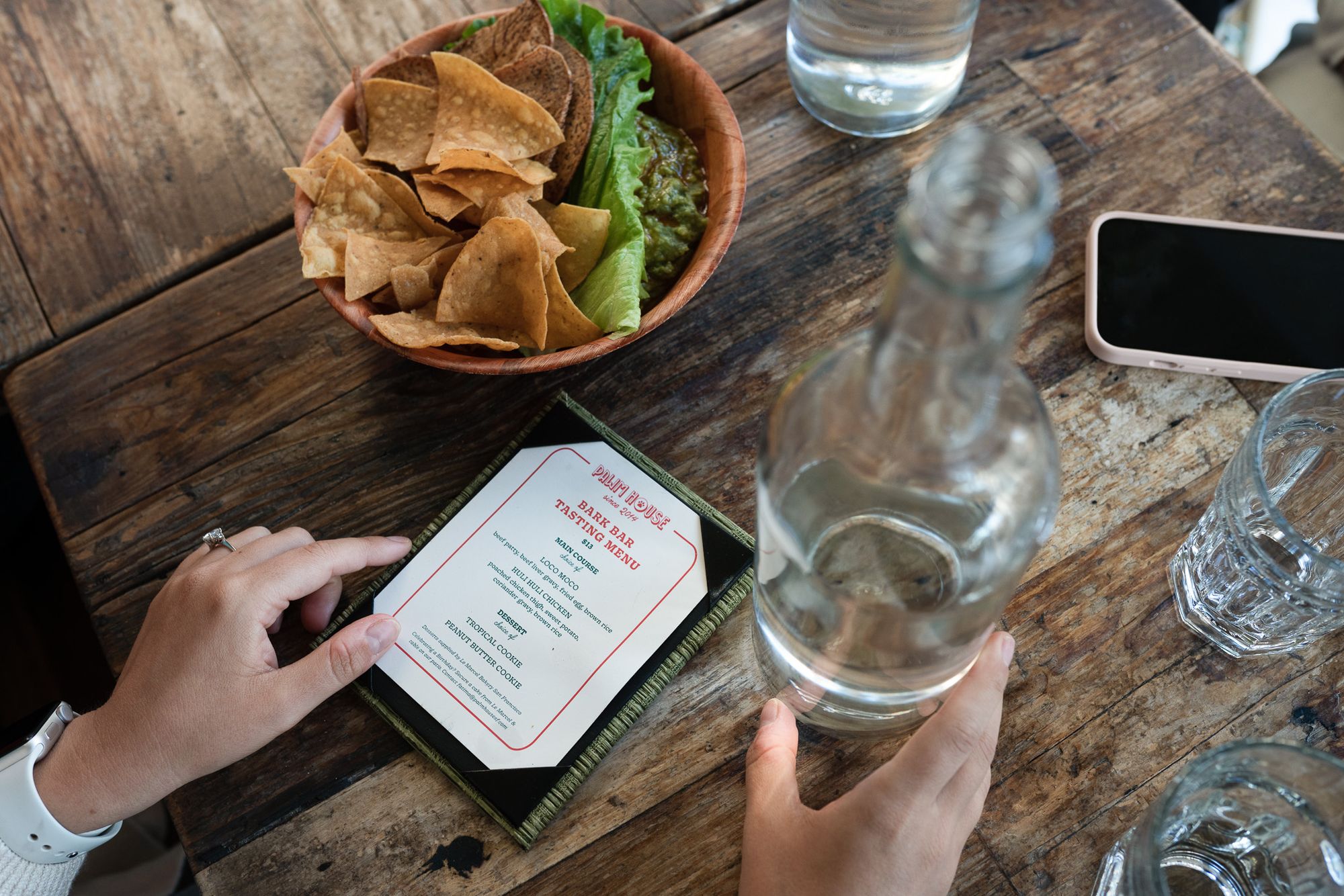 As customer preferences change from warm soups and hot drinks to cold beverages and fresh summer foods, make sure your menu is ready. Keep your summer menu exciting, attract new customers, and allow your chefs to get creative by adding seasonal dishes to your menu.
"For the summer, we're adding new food items and new drink items, along with new programming like live music. It's about being proactive. Invest in an improved atmosphere and don't be too greedy with your pricing strategy—we can't price ourselves out of repeat business."
-JB Balingit, Owner & Operator, The Hideout Kitchen
Not sure what to add? Keep up with the latest food trends, review what you sold last summer, and engineer your summer menu to make sure you're selling items that not only boost excitement about your menu but your profits.
5. Attract and retain your best summer staff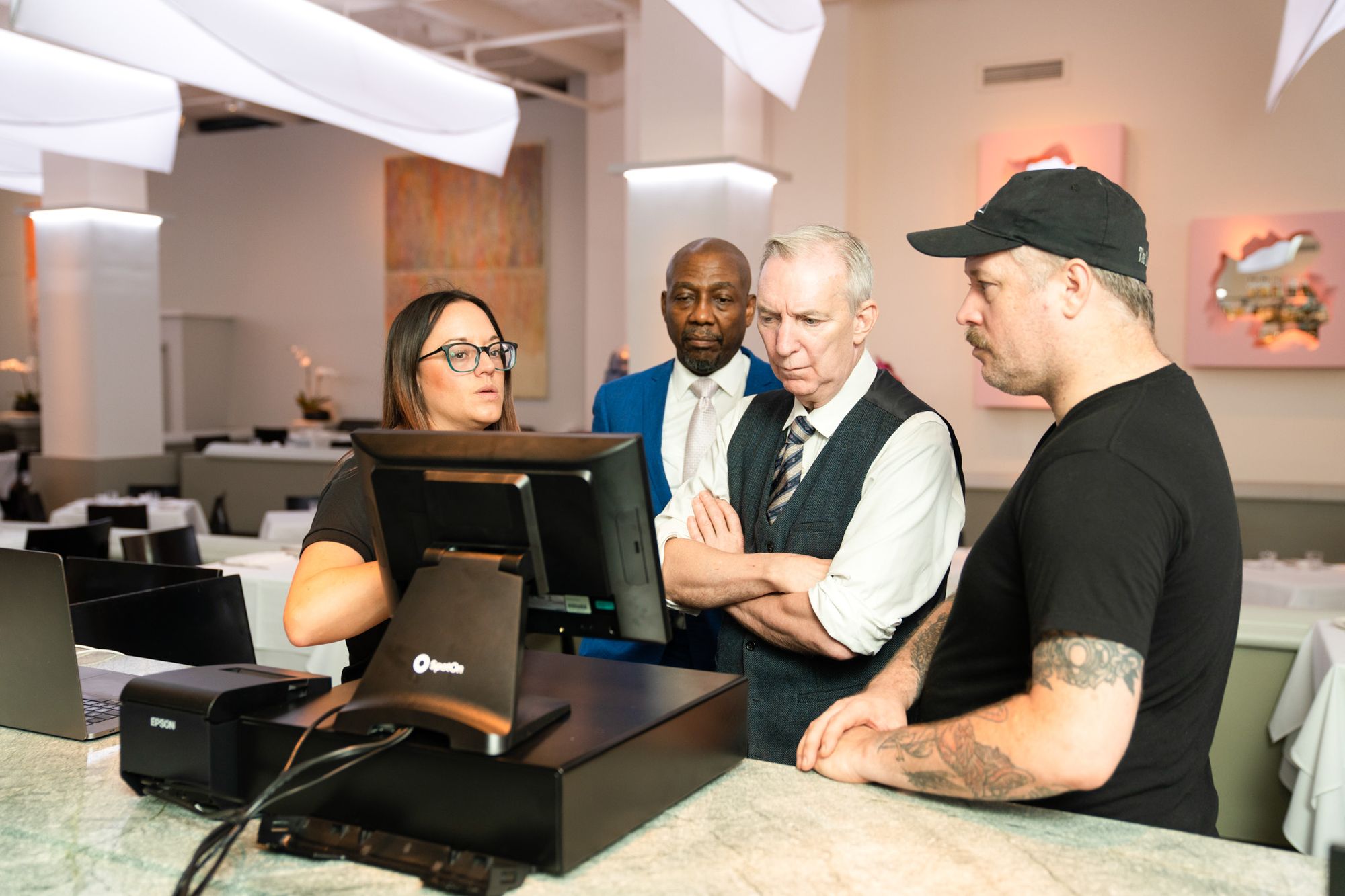 Last but definitely not least, make sure your restaurant is staffed for success. Using labor management tools like SpotOn Teamwork, you can view reports about when your restaurant is busiest and when you are under or overstaffed to help you optimize your schedule, improve employee communications, and streamline tip management and payroll. You can then overcome any staffing shortages you face and retain your staff with the help of innovative tech.
"Train the team well so you do not have to increase labor to increase sales. This is beneficial to both the restaurant and employees, as you will add more to the bottom line, and they will have fewer people to share their tips with. It's a win-win to push each other to get this accomplished."
-Matt Bronfeld, Matthew Kenney Cuisine
---
Don't miss your chance to turn summer crowds into profits. Whether you want to add a restaurant patio or invest in handhelds and marketing campaigns, get the funds you need to grow your business from SpotOn Capital.