For any restaurant looking to significantly increase their profit in today's world, online ordering is an absolute must. Not only does it serve as an additional stream of revenue alongside traditional in-house ordering, but for many restaurants, it has become their primary source of revenue in a predominantly digital age.
While the pandemic may have accelerated the adoption of online ordering for restaurants, its convenience has won over millions of lifetime users in just the past couple of years. In fact, in a 2022 State of the Industry Report, the National Restaurant Association (NRA) found that 71% of adults would order and pay for food or beverages using a restaurant's website if it was offered to them. That number goes up to 74% for Gen Z adults, and 82% for millennials. And in another report, the NRA predicts that by 2030 the vast majority of takeout and delivery orders will be placed digitally.
71% of adults say they would order and pay for food or beverages using a restaurant website if available, including 74% of Gen Z adults and 82% of millennials. –State of the Restaurant Industry 2022, National Restaurant Association.
This is excellent news for restaurants. As the customers of tomorrow shift their ordering habits from in-house to online, the establishments that embrace technology and make it easy for customers to place orders online will have a distinct advantage over their competitors. Now the only question that remains is: what is the best way to get online ordering up and running at your establishment?
In this article, we'll discuss your different options for creating your online ordering system and the pros and cons of each.
The 3 ways to implement online ordering.
No online ordering setup will be the same, but we can safely break them down into 3 different buckets.
1. Do-it-yourself restaurant website builders.
2. Third-party ordering and delivery apps.
3. First-party online ordering through a POS.
When assessing each of these options, your main goal should be to create an online ordering system that will drive the most profit with the least amount of friction. Friction can show up in the form of customers struggling to place or pay for their order, your staff having to take extra steps to fulfill an order, or your management team needing to jump through hoops to make changes to your online menu. About profit, we'll look at the costs and potential of sustained revenue growth with each option. And don't hesitate to also check out our free playbook on maximizing your online presence to its greatest potential for profit.
1. Do-it-yourself restaurant website builders.
To build a website that will accept online orders and payments for your restaurant, you'll need an eCommerce website builder like Wix, Shopify, or Squarespace. With plans ranging from $16 to $300 a month, this could be your cheapest option for creating an online ordering system but will require you or a tech-savvy person on your team to do most of the work. While you don't need to write any code, you'll still have to understand how all the components work together to get your website and online ordering to function the way you want.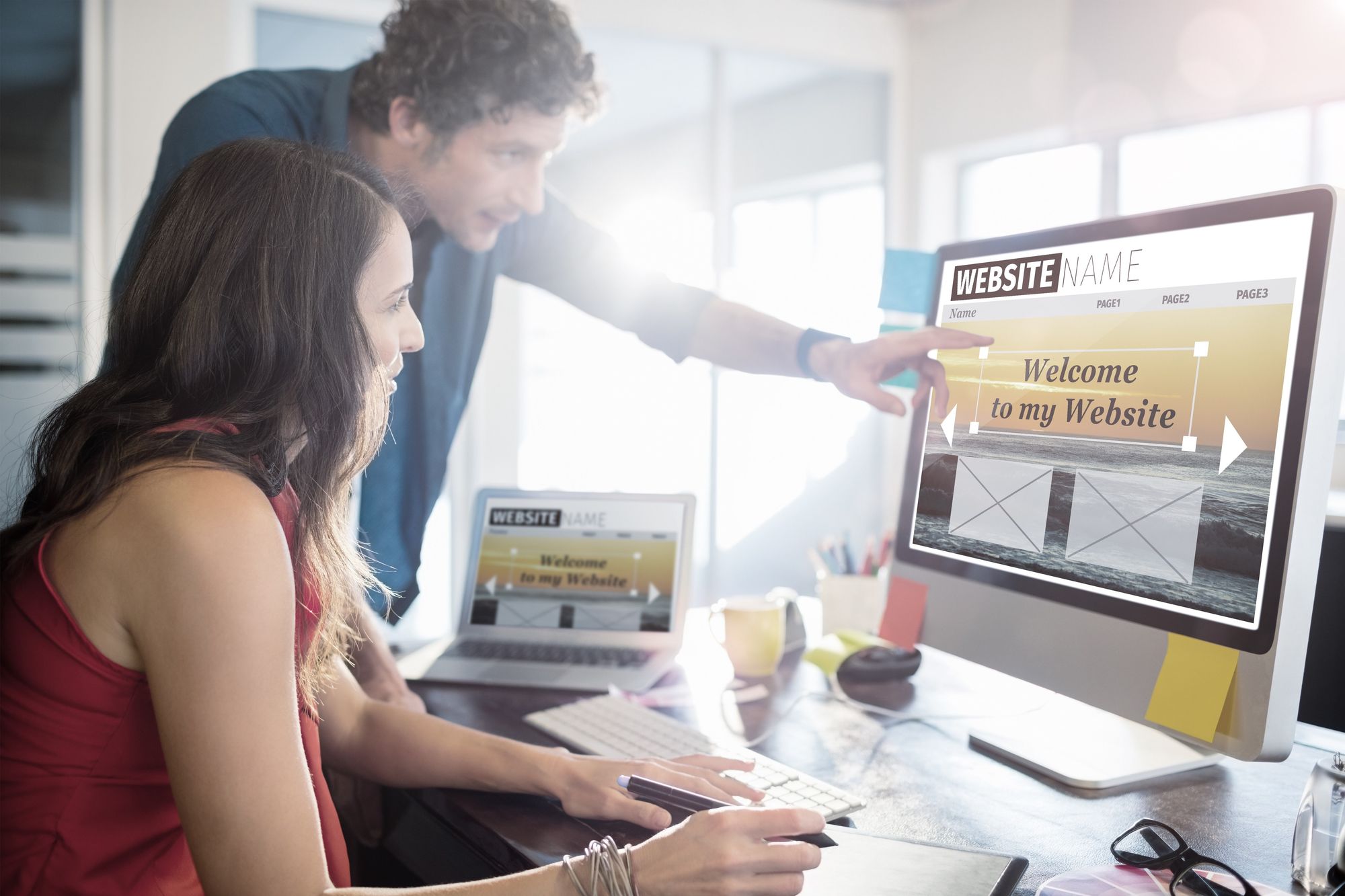 Restaurant website builders have templates to build out your menu, some reservation options, and a degree of online ordering and payment capabilities. However, your staff will most likely have to resubmit orders into your POS when they come in, adding another layer of friction and possible mistakes.
Also, if you get slammed with online orders you may not have the capabilities to automatically throttle them and adjust food preparation times for your web guests. All in all, while there are a few enticing features to using a website builder, out-of-the-box they are going to have a hard time meeting the specific online ordering demands of most restaurants.
Pros of restaurant website builders.
Cheap option (at the base level)
Commission-free online ordering
Comes with restaurant templates
Cons of restaurant website builders.
Time and labor intensive for managers
Limited to no POS integration
Limited restaurant-specific features
Requires continual self-maintenance
Support won't be restaurant centered
2. Third-party ordering and delivery apps.
Several third-party delivery apps are happy to handle the entire online ordering and delivery process for your restaurant. These include platforms like DoorDash, GrubHub, UberEats, and Postmates. The biggest advantage of these services is their extensive network of delivery drivers, the marketing reach on their platforms, and their ability to get your online ordering up and running fairly quickly. If you're a newer restaurant, signing up with one or more of these platforms could help get the word out about your establishment.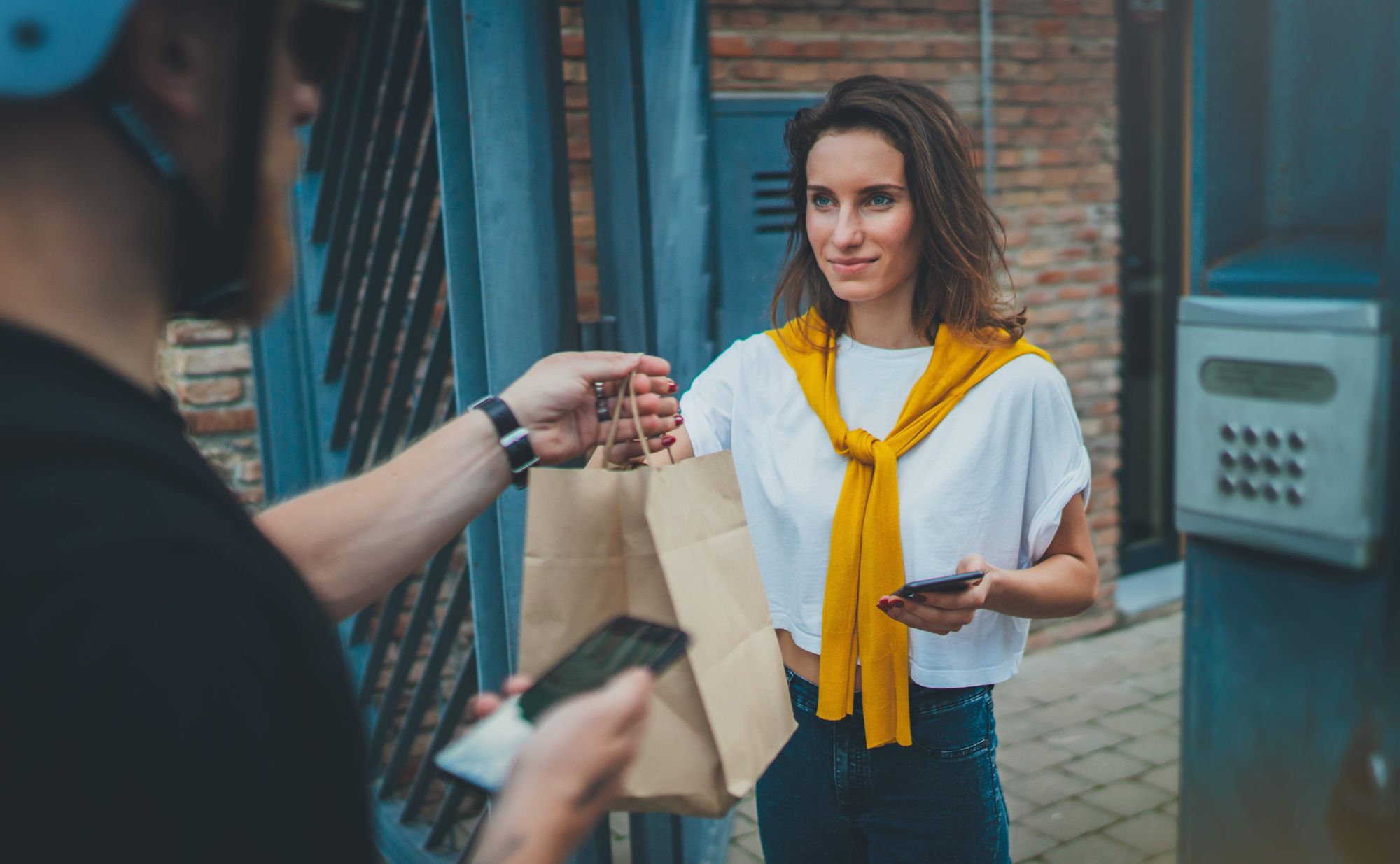 But as you might suspect, when a platform handles so much of the service, there are also higher costs. Those costs often translate into commissions between 15% and 30% or more on every online order. With such high percentages, many restaurants struggle to make any profit through online ordering with delivery apps. And to add insult to injury, these apps also control all your customer data—name, number, email address, and what they ordered. This makes it very hard for you to send out future marketing campaigns to your guests or even to just find out what's selling well (or poorly) online. Also, connecting delivery apps to your POS (so staff members don't have to re-enter the order) could require another third-party integration.
While third-party delivery apps may build your restaurant's online visibility at the start, their high commissions and possession of your guests' ordering data make them a poor solution for building a profitable long-term online ordering system. A good strategy when considering delivery apps might be to sign up with one or two popular ones in your area while encouraging regulars to order directly through you (see Online ordering through your POS) to avoid those high commissions.
Pros of online ordering and delivery apps.
Widespread network of delivery drivers
Extensive marketing reach on their platform
Quick to get online ordering up and running
Cons of online ordering and delivery apps.
15% – 30% commissions on every online order
No ownership of your guests' information for future marketing
No access to your guests' online ordering data
Often requires a third-party integration to connect to your POS
Third-party might promote your competitors when guests search for you
Changing menu items is often a complicated process
3. First-party online ordering through a POS.
The latest restaurant point-of-sale (POS) systems give owners and managers the best of both worlds—their own online ordering menu connected to their website without the high per-order commissions of delivery apps. Having a POS like SpotOn with integrated online ordering (not all POS providers have this), gives restaurants several distinct advantages over the other online ordering options.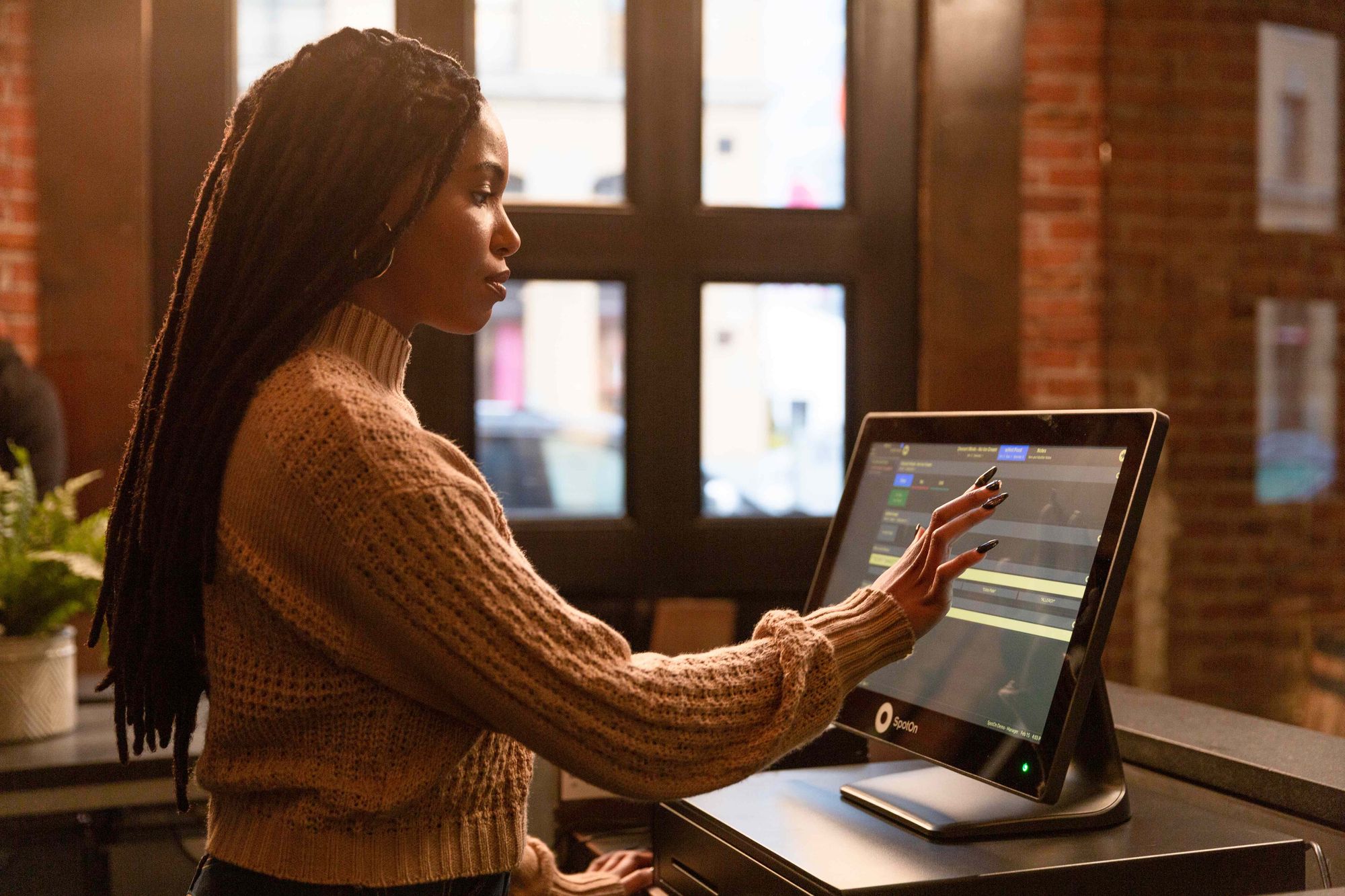 First and foremost, a POS should only charge a low monthly flat rate, instead of percentage-based fees, so your restaurant can confidently grow your online customer base while retaining all the profit. Also, the POS's implementation experts should build out your online ordering menu (and your business website if needed) so your online ordering can get off the ground quickly. Other features you can take advantage of include online order pacing based on kitchen capacity so your cooks stay out of the weeds, integration with Google (Search and Maps) so customers can order right on your Google profile, and a direct connection to your kitchen display systems (KDS) so team members don't have to re-enter online orders into a POS terminal.
To top it off, an online ordering system through a POS should give restaurants complete ownership of their guests' data. This allows restaurant owners to not only send out marketing campaigns to drive interest and promote up-and-coming specials, but it also allows them to see the performance of their online menu items and adjust their offerings for higher profitability.
Pros of online ordering through a POS.
Low-flat monthly rates (vs per-order commissions)
Expert technical support (depending on your POS)
Integration with Google Search and Maps
Ability to pace orders based on kitchen capacity
Orders are sent directly to your kitchen display system (KDS)
Ownership of marketing data (depending on your POS)
Online menus can be easily changed by managers in one place
Integration with digital loyalty to unify online and in-store guest experience
Cons of online ordering through a POS.
Must change POS if yours doesn't offer online ordering
Some POS systems might not support third-party integrations
Some POS systems don't have delivery options
If your POS has good online ordering capabilities, then you should take advantage of them. If not, check out SpotOn. SpotOn Order integrates seamlessly with the SpotOn Restaurant POS to give you the best online ordering system for restaurants, so you can more easily manage every aspect of your online ordering. And SpotOn even has a partnership with DoorDash to give you flat per-order delivery rates with the ability to pass on as much of the cost to customers as you like—while maintaining your customer data.
Online ordering for restaurants is not only here to stay, but will drive the profits of the restaurants of the future. Those that take advantage of it, will connect with guests and grow their customer base exponentially. And those that don't will miss out on the opportunity of reaching an untapped market with limitless potential.