A visionary, third-generation restaurant aficionado, award-winning restaurateur Burt Rapoport has led an impressive legacy in the South Florida restaurant scene for over three decades. Rapoport started his career in New York City, where his family owned and operated a successful kosher dairy restaurant for fifty years. President of Rapoport's Restaurant Group in Boca Raton, Florida, he is recognized for his dedication to providing high-quality cuisine for a good value, a warm and welcoming ambiance, and truly attentive service at all of his restaurants. Rapoport's Restaurant Group has received many honors, including first place in the 2020 Sun Sentinel's Top Workplaces annual employee survey, for all medium-sized businesses that took part in the survey; recognition from the Restaurant Hospitality magazine in 2018 as one of the RH 25: Coolest Multi-Concept Companies; and first place for the 2013 United States Chamber of Commerce's Small Business Community Excellence Award.
He is a Trustee for the Boca Raton Chamber of Commerce and holds the title of 2017 Power Leader in Hospitality and 2016 South Florida Ultimate CEO by the South Florida Business Journal.
Burt currently lives in Boca Raton, Florida with his wife and their 10-year old dog, Gracie. We caught up with him for a round of 50 questions, here's what he had to say:
1. What is in your fridge right now?
Burt Rapoport: There's a bunch of different organic fruits and vegetables, nut butters, I've got some sun dried tomato hummus that we make at one of my restaurants, and I have some leftover chicken from last night.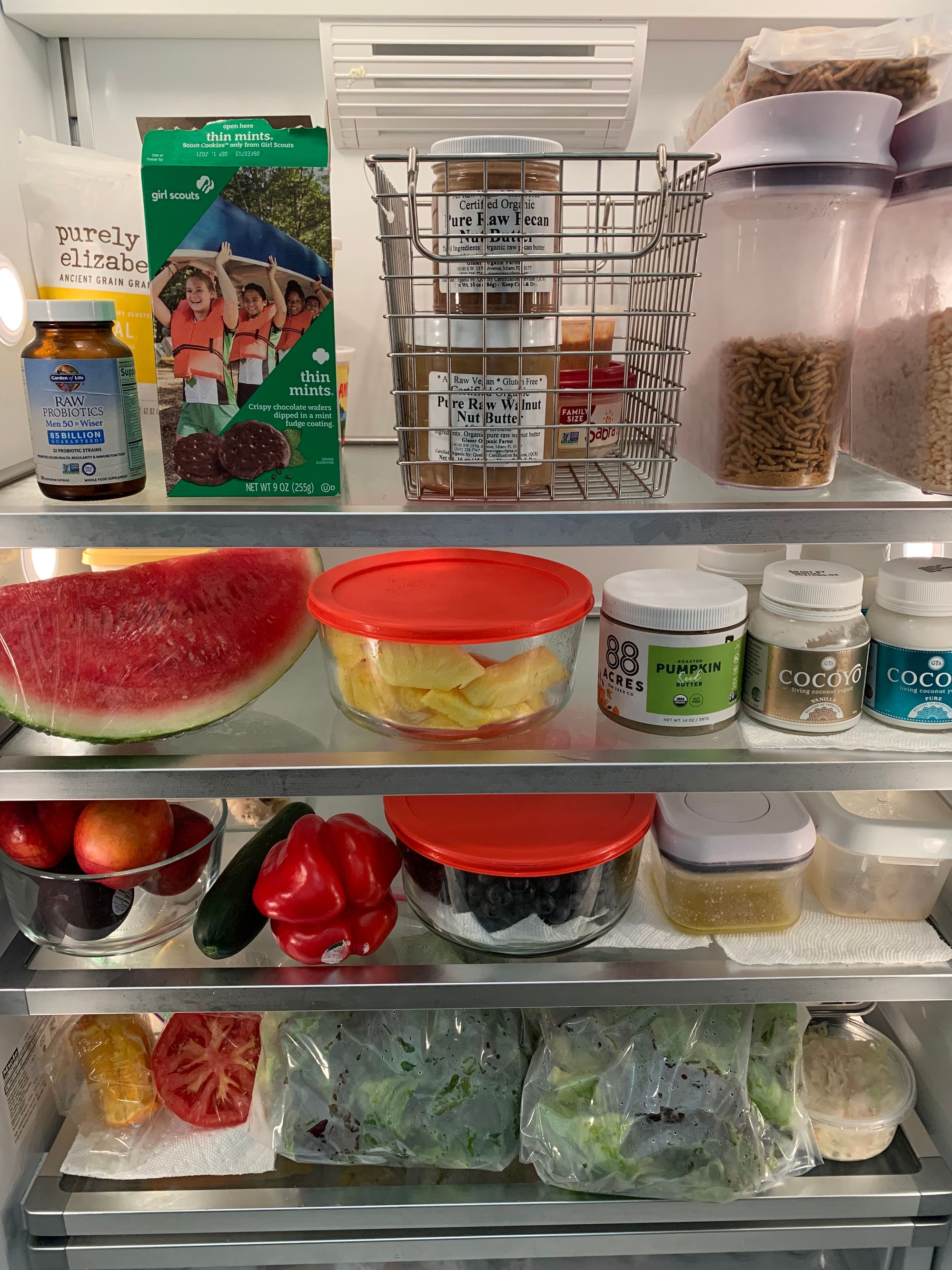 2. What's one meal you couldn't live without?
Burt Rapoport: Breakfast! I'm a big breakfast eater. I usually have a plant-based yogurt with nut butter and blueberries.
3. Food memories are super powerful. Is there one strong food memory that you have?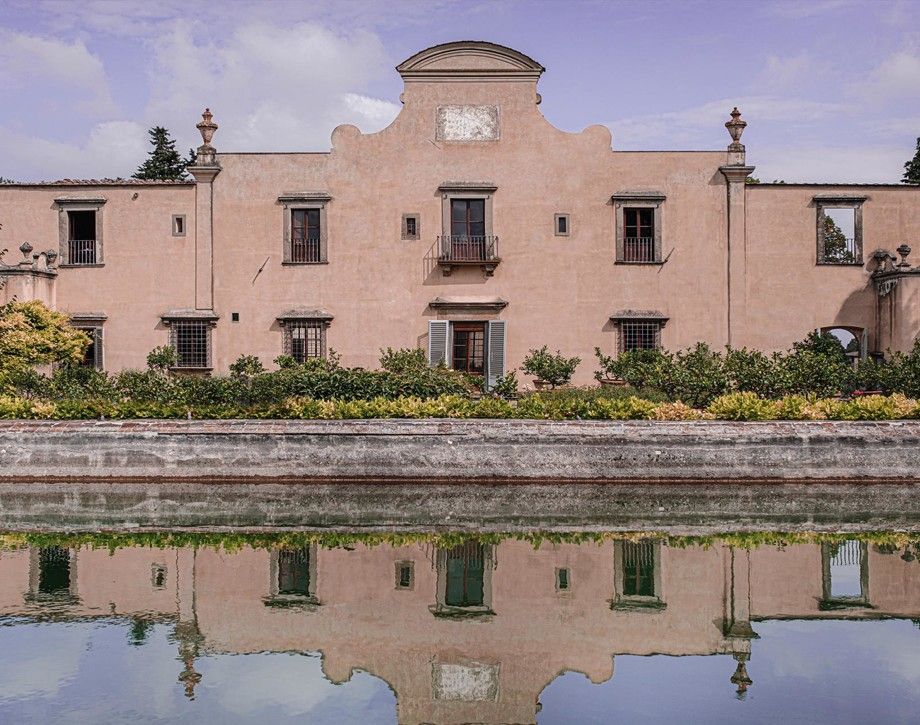 Burt Rapoport: I had lunch with the Antinori family at their palazzo in Florence. It was springtime and they served fresh spring peas with beef marrow, and it was so simple but the flavors just exploded. And being with the Antinoris and drinking their wine, it was an amazing afternoon.
4. What family foods did you grow up with?
Burt Rapoport: So, my grandfather had a restaurant in Manhattan for 50 years. And in the restaurant, he had three full time bakers. So, I grew up living on cheesecake.
5. What is one food that you hate?
Burt Rapoport: You know I've been trying to think of one, but I think I like everything.
6. What restaurateurs do you most admire?
Burt Rapoport: I admire Danny Meyer.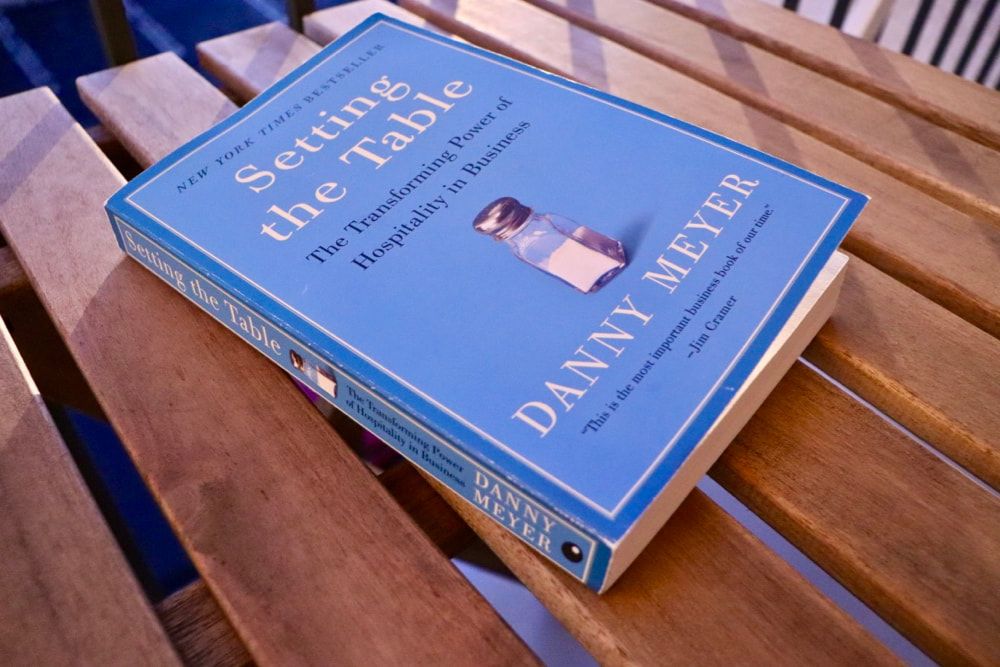 When he came out with his book, Setting the Table, I bought 30 copies and gave it to my managers, because his values are very similar to ours, and it just reinforced that I felt we were doing the right thing.
7. What restaurant do you miss?
Burt Rapoport: I miss a restaurant in San Francisco called Betelnut. When I was working in and out of San Francisco, I would go there all the time. It was just an unpretentious Asian street food/Chinese restaurant, and I miss it so much that I'm in the process of opening up a Chinese restaurant of my own right now.
8. Favorite industry event?
Burt Rapoport: Definitely, Napa Valley Wine auction. I try to go every year, and I always look forward to it.
9. One thing you can't run a restaurant without?
Burt Rapoport: Employees!
10. One thing you wish you knew before you opened your first restaurant?
Burt Rapoport: I wish I would have known I would be needing a really good attorney.
11. If you couldn't be a restaurateur, what would you do?
Burt Rapoport: Own a winery.
12. First job?
Burt Rapoport: My first job was with my grandfather. I was responsible for stocking all the shelves when deliveries came.
13. First album?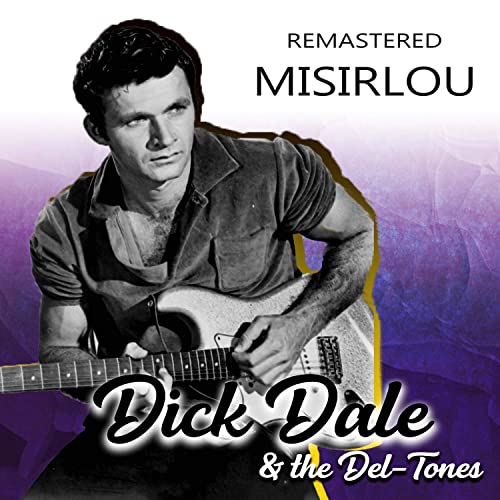 Burt Rapoport: Dick Dale Misirlou
14. First concert?
Burt Rapoport: Janis Joplin on my 18th birthday.
15. First time you fell in love . . . with a dish?
Burt Rapoport: We'd have to go back to my grandfather's restaurant because we lived upstairs and all of our meals were there, so my first dish might have been just the bread and butter with the bread coming right out of the oven.  
16. First time you fell in love . . . with a restaurant?
Burt Rapoport: I was just so proud of my grandfather's restaurant. It was called Rapoport's, which is our last name. Whenever I'd walk up and see my name in lights, it felt so special.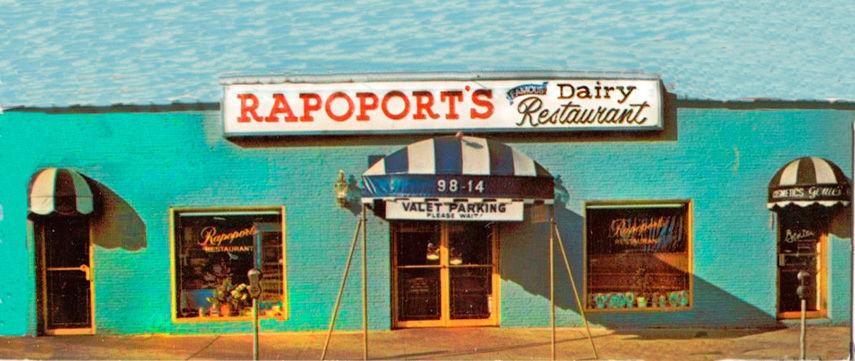 17. Last vacation?
Burt Rapoport: I just got back from a month in East Hampton, Long Island.
18. Last song you listened to?
Burt Rapoport: I don't know, I just got out of my car and I can't remember what I was listening to!
19. Last book you read?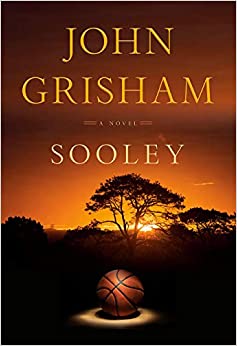 Burt Rapoport: I just finished a great book by John Grisham called Sooley.
20. Last podcast you listened to?
Burt Rapoport: I'm not much of a podcast listener.
21. Last thing you ordered online?
Burt Rapoport: Half a chicken with a side of Brussel sprouts, and a pasta in a balsamic sauce with chicken, pine nuts, and broccoli.
22. Weirdest job?
Burt Rapoport: I don't think I've really had any weird jobs.
23. Weirdest thing you've ever eaten?
Burt Rapoport: So, when I graduated from college, a buddy of mine and I went traveling through Europe and we were on a very tight budget. So we're in Germany and I ordered the cheapest thing on the menu. And after the meal I heard a couple speaking English and I said, do you happen to know what it was that I just ordered, and they said yeah, it was the bull's penis.
24. Weirdest place you've traveled?
Burt Rapoport: Zimbabwe.
25. Weirdest thing you're good at?
Burt Rapoport: This yoga pose where you sit cross-legged with one leg over the other and I could put them right on top of each other without having to bend.
26. Pets, yay or nay?
Burt Rapoport: Love pets!
27. Green thumb or black?
Burt Rapoport: Definitely black.
28. Coffee or tea?
Burt Rapoport: Coffee.
29. To snooze or not to snooze?
Burt Rapoport: Snooze.
30. The book or the movie?
Burt Rapoport: The movie.
31. Cocktail/mocktail or beer?
Burt Rapoport: Cocktail or beer, definitely no mocktails!
32. Casual or fancy?
Burt Rapoport: Casual.
33. Digital or analog?
Burt Rapoport: Analog.
34. Black and white or color?
Burt Rapoport: Colorful.
35. Windows down or AC on?
Burt Rapoport: Windows down.
36. Ocean or desert?
Burt Rapoport: Ocean.
37. Early Bird or night owl night?
Burt Rapoport: Night owl.
38. New house or old house?
Burt Rapoport: New house.
39. Flea market or mall?
Burt Rapoport: Neither
40. Introvert or extrovert?
Burt Rapoport: Extrovert.
41. Live to work or work to live?
Burt Rapoport: Both.
42. Sweet or salty?
Burt Rapoport: Both.
43. City or country?
Burt Rapoport: Country.
44. Sunrise or sunset?
Burt Rapoport: Sunset.
45. Summer or winter?
Burt Rapoport: Summer. Summer forever.
46. Reality TV or documentary?
Burt Rapoport: Documentaries.
47. To binge watch or not to binge watch?
Burt Rapoport: Binge.
48. Classic Rock or Classical?
Burt Rapoport: Rock on!
49. Board game or video game?
Burt Rapoport: Not much of a game player.
50. Rain or sunshine?
Burt Rapoport: Sunshine.
Read more from the Real Talk with Restaurateurs blog series.