Kamal Azzouz is a Managing Partner at Azzouz Hospitality, which has established some of the most popular venues in the Washington D.C. area, including Urban Roast, District Eatz, and the group's latest endeavor, Z O O Z, in partnership with his two brothers. One of the newest members of SpotOn's Restaurant Advisory Council, here Kamal discusses his background in the hospitality industry and the importance of staying local as you grow your business.  
I grew up in the restaurant business. My family emigrated from Palestine to the United States in the 1970s and opened pizza shops in the D.C. area, where I was born and raised. As a kid, I loved helping out at my dad's restaurant. He worked day and night, so the restaurant was the best place to spend time with him. But I also really enjoyed it. I started my restaurant career packing to-go orders. As I got older, I learned the whole diameter of a restaurant. From the back-of-house, where I was a dishwasher, expo, line cook, to the front-of-house, where I was a host and server. From there, I wanted to learn more about owning a restaurant, creating concepts and menus, and above all: giving people great experiences.
So, when it came time for me to start my own business, I naturally gravitated towards family. My brothers and I had seen the way my dad and uncles worked together. We're a very tight-knit family, raised to stick together, not take things too personally, and work towards resolving our issues. I think the same values apply to running a business. We each had unique experiences to bring to the table—one of my brothers had just earned a marketing degree, the other has a background in construction, I had spent years in the nightclub industry. But we all share the same determined work ethic.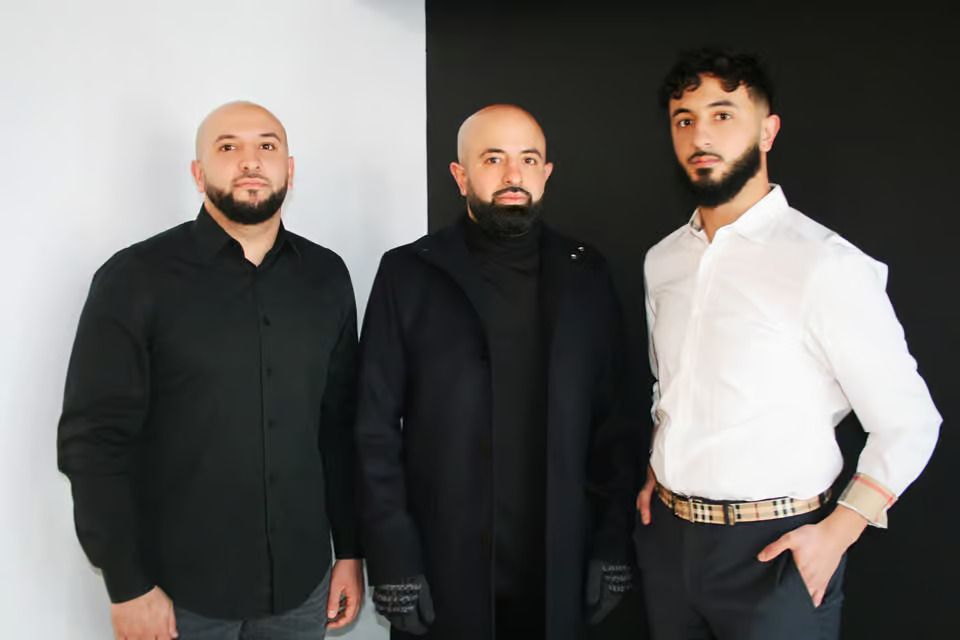 We opened Urban Roast in Washington DC in June 2020. Opening a restaurant during the pandemic was deeply frustrating. Urban Roast was the start of our partnership as brothers—felt like it was finally our shot. We had created a grab-and-go concept that catered to nearby office workers for a quick lunch, coffee, maybe a glass of wine after work. When we opened there were no office workers. We originally hoped to serve people visiting the Capital One Arena—but now there were no events. No tourists were visiting the Martin Luther King Jr. Library across the street. We weren't even allowed to have guests inside—it was to-go or outdoor seating only. We saw our neighbors, once crowded and buzzing restaurants, close one by one. It would have been easy to sit and cry over it, lamenting the fact that our first ever venture as brothers was looking like a disaster. But we didn't. We had to make it work.
That required evolving the idea that we had worked so hard to develop. We're not the kind of owners who sit back and call the shots from a boardroom. We're there all day, every day, which helped us come up with new ideas. We got a streatery permit for Urban Roast. Summer turned to fall so we set up some bonfires. Then fall became winter and we put up an 18 foot Christmas tree. We have always had a big following of our friends and family, but we started to see neighbors, and then some local influencers coming by. We're very festive, no matter the occasion, and people loved the decorations and DIY s'mores bar. We became a cocktail bar, a place to meet up with friends and get an espresso martini and charcuterie board.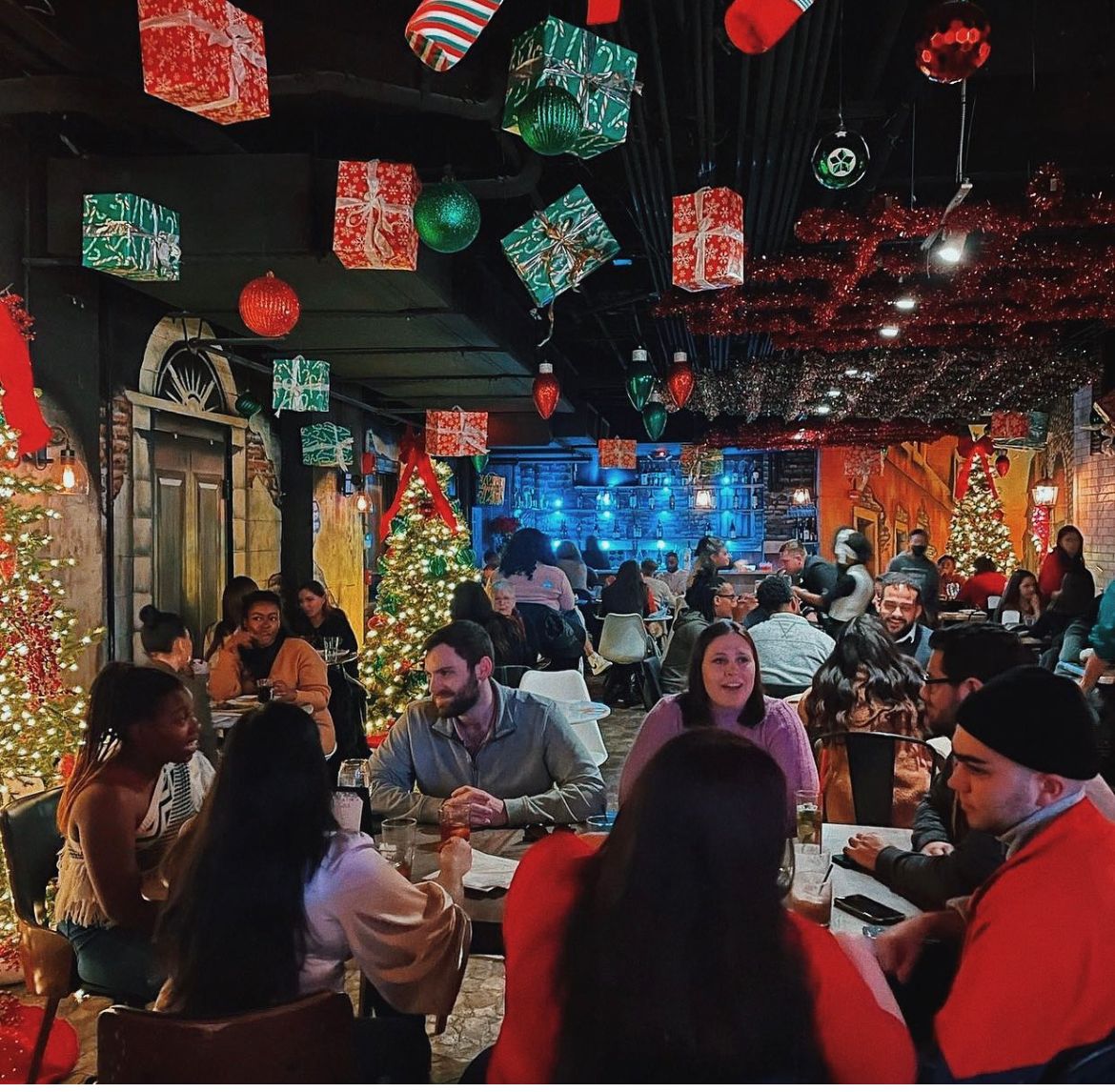 To me, marketing is—if not the most important thing—top three priorities for restaurants. I learned this firsthand in the nightclub industry, where investing in marketing brought in a new client base. Even when your name is out there, never take your foot off the gas pedal. At Urban Roast, every guest is an influencer. Whether they have thousands of followers or 50, when they post us on Instagram and tag our location it helps get our name out there.
As our business grows, we're still keeping things family-oriented. People come in and say "Oh, you're one of the brothers!" because they see our whole family putting up decorations before every holiday. We do a lot of giveaways from our Centerville location for the local community. In the long run, we hope to have the same kind of local impact wherever we go. We're focused on creating more experiential restaurant experiences. I see where the industry is going, and I figure, people are going to have their phone out no matter what—you might as well give them something to take a picture of.
We're thinking about the bigger picture: how can we stay local as we expand?
At the speed we're moving, we need to be active restaurant operators. The first year after we open a restaurant, we spend a lot of time there, talking to guests and staff and seeing what works and what doesn't. When you know every inch of your place, you can always jump in. Between the three of us, someone is always willing to come in and take a shift if a bartender or line cook calls in sick. No one cares about a restaurant as much as the owners. We care by showing up.
---