When it comes to his hospitality brand, vegan chef, CEO of Matthew Kenney Cuisine, and SpotOn Advisory Council member, Matthew Kenney has an insatiable, and omnivorous, appetite. With over 45 restaurant formats that run the gamut from fast casual and food halls to fine dining, Matthew Kenney is meeting mouths where they will be most receptive to his plant-based cuisine, be that in Costa Mesa or Costa Rica, in a drive-thru or in Saks Fifth Avenue, with everything from mushroom pâté to "not pizza." And we haven't even talked about Casse-Cou, Kenney's plant-based chocolate retail collaboration or his educational initiative The Food Future Institute. To say the classically French-trained chef is passionate about the plant-based movement is an understatement to say the least.
This passion serves Kenney well as he navigates the particular intricacies of running a diverse array of plant-based venues in multiple cities around the world that require a level of detail, coordination, and human touch unrivaled by traditional restaurants. Kenney's secret? Technology. Across his portfolio, Kenney uses SpotOn software and technology to ensure that his operations are running smoothly, efficiently, and successfully.
Not only does having one technology partner allow staff to "speak" the same language wherever their careers take them with the team, it gives Kenney the ability to zoom in or zoom out, for a bird's eye view of his business.
"SpotOn is the only tech partner who gives us the ability to look at our entire brand as a whole, and have consistency in resources and reporting across our business areas," Kenney explains.
The devil, almost always, is in the details. For Kenney, that means a steady diet of data helps him make crucial decisions to drive business growth.
"Having access to data and reporting in easy-to-use formats is always important in a business that has such slim margins," Kenney says. "However it's critically important in a company like ours that's involved in 45 – 50 different venues in multiple cities around the world. Imagine if we had 45 different service providers in POS and processing—it would be impossible to pull that data and do our consolidated reporting that allows us to look at the company year over year, day over day, even."
It's not just the insights that technology can offer to help Kenney reflect on how to increase margins and efficiencies that he appreciates. It's the fact that this tech plays well with other platforms (making it easy to do many things from one system), and has features that can vastly improve the customer experience.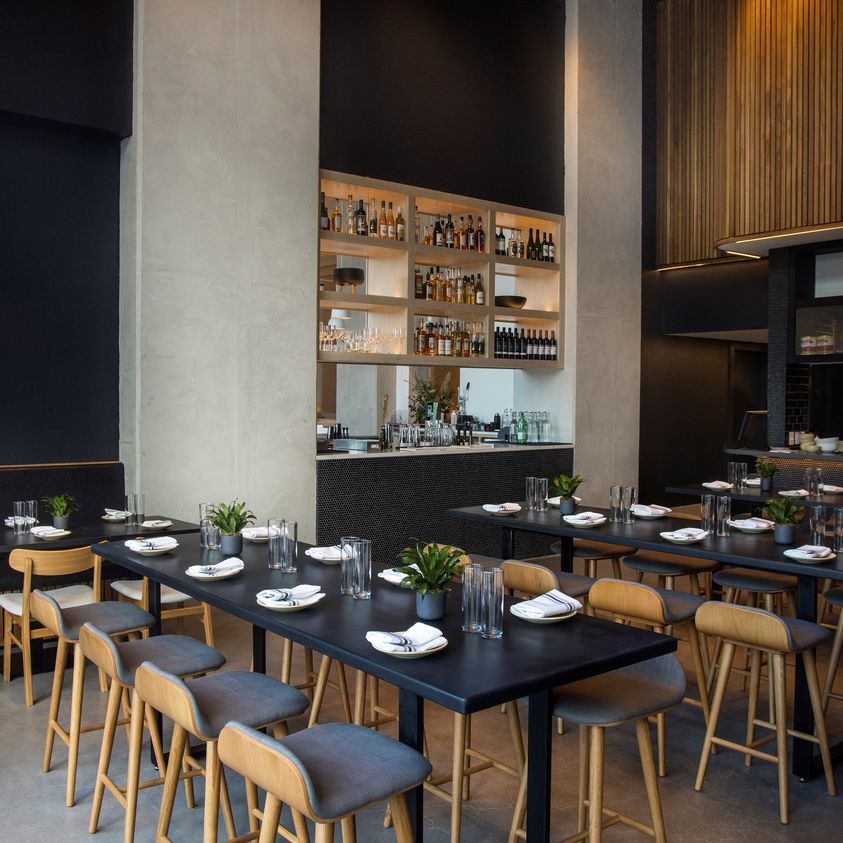 At the onset of the pandemic, like all restaurateurs, Kenney found himself in a pivot or perish moment. The dining room at Double Zero, Kenney's elevated plant-forward pizza concept, was indefinitely closed and he had to act quickly.
"We worked with SpotOn to implement online ordering and curbside pickup. We had to reconceive our whole model and SpotOn was instrumental in our ability to do that," Kenney explains. Implementing SpotOn Order didn't just save the business, though, it expanded it.
"After a few months, business was up 25% over the previous year, and that's with no indoor dining at all. The beauty of our online ordering system is that even though we're back to almost 100% capacity for indoor dining, our online ordering hasn't decreased. It's actually stayed the same. This means we're recognizing 30 – 40% more revenue weekly over the previous year."
Kenney has similarly partnered with SpotOn to look for ways to leverage technology to make the customer experience more seamless. When drive-through lines at Plant City X became too long, Kenney's team did some creative troubleshooting with his SpotOn hospitality manager. The answer was literally in his hands. Kenney had been using handheld POS devices to allow servers to send orders directly to the kitchen and accept payments at the table in his restaurants with outdoor dining. To move the line of cars through the ordering process quicker, Kenney sent his staff out to the drive-through with the handheld POS devices. By taking orders and processing their payments in real time, most customers were able to drive off with their food once they reached the order window. Technology afforded Kenney an opportunity not only to increase the speed of service, but the quality of service as well, surprising customers with a level of attention they might not expect at a drive-through, and deepening their affinity for the restaurant.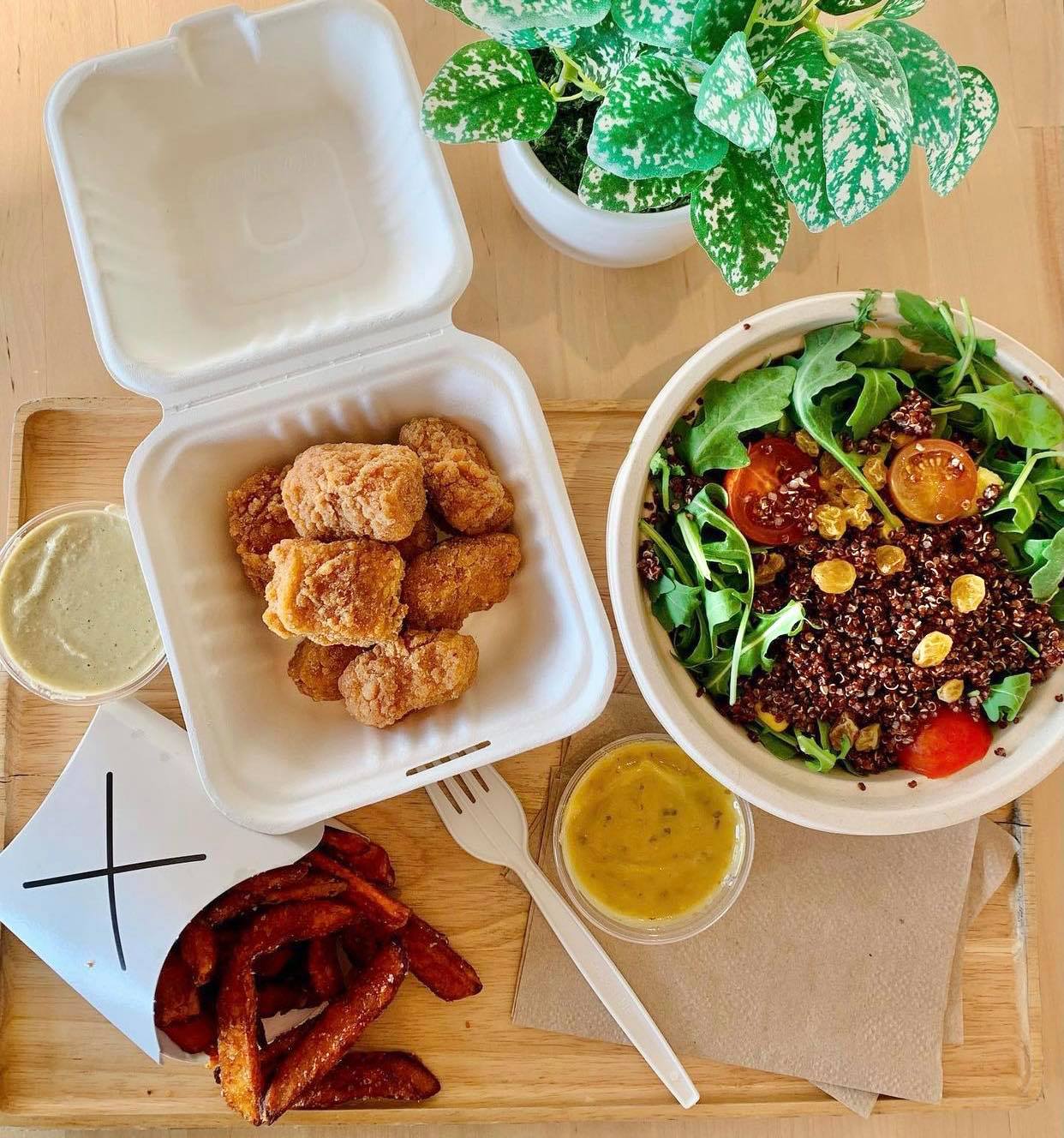 "Our team is always innovative. But we can only successfully innovate with the right partners and technology. The restaurant business is very much happening in real time. People are hungry. They want to eat now. We have to have a partner that can solve a problem right now. SpotOn is responsive, creative, and a great partner."
What's next for Kenney? He's got another food hall in the works, and is expanding his plant-based concepts from both ends of the culinary spectrum—with additional drive-through locations as well as some fine dining experiences in the works. One thing's for sure, wherever Kenney goes, he'll leverage data insights daily to ensure he's staying on track.
"Over the years, I've worked with pretty much every tech provider," Kenney reflects, "and I haven't worked with any others who offer as many different options for how we operate our business, who adapt and change as quickly as SpotOn, and who are as obsessive about growth as we are."