Adam Snyder is a managing member of Hat Trick Hospitality and the co-owner of 3 San Francisco restaurants—The Brixton on Union St, The Brixton on Second St, and Hazies on Hayes. Having been an owner of 20+ establishments, here the SpotOn Restaurant Advisory Council member talks about running restaurants, staying afloat during the pandemic, and designing popular concepts people love to experience again and again.
My motivation for being a restaurant owner is twofold. First, I like creating environments and dishes that make guests say, "Wow! That's amazing." Second, I want to build profitable establishments. Even though restaurant profit margins have gotten smaller over the years, we're still pushing forward and working towards creating new concepts where guests are willing to spend money for an extraordinary experience.
Becoming a restaurant owner.
The path to restaurant ownership happened quickly for me when I was in my 20s. After college, I worked several bartending gigs across town for a few years, taking any shift I could. Then one day, I met Hugo—a restaurant owner who would end up being my future business partner. At the time, he was building a nightclub and needed more workers. I had been doing some construction on the side, so my friend and I helped with the project. After the nightclub was finished, Hugo offered me the bar manager position, which I accepted. Eventually, we became partners, and I was part owner of my first restaurant. Later, we opened a New York-style nightclub in North Beach. That was 20 venues ago, and today we're still building out new concepts.
Success comes from experience.
Having created a variety of restaurants, I think experience is crucial to making a successful operation. Have you been a busser? Or have you been a barback? Have you been a server? A bartender? Or a manager? Have you worked with chefs before? If not, you've got no business in this business. That's because knowledge from experience lends itself to producing an operationally effective establishment as it flows from the front door.
From the perspective of experience, an owner can determine the best way for hosts to get from point A to point B. Or how many servers to put in each section. Or even where the wells or the coffee machine should go. On top of that, they must be able to consider the current trends. In our new restaurant, we've put a freezer behind the bar because the large format ice cube and frozen glass are huge right now. These insights are gained from time in the industry, and they enable owners to build efficient establishments that are both sustainable and profitable.
Working with others and building a team is also very important. Just like there is the sequence of service, there's also a sequence for talking to your employees—when, where, how. That's one of the best things I could have learned at a young age. It has allowed me to grow and retain people who live and die for the team.
Creating environments people love.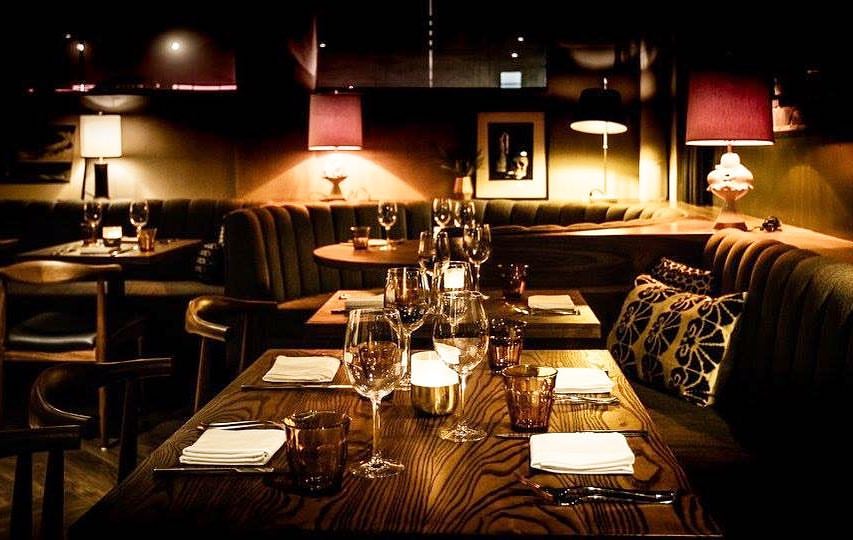 I've always been very progressive with my concepts, probably too soon to my fault. In 2005, before they were a thing, I created crazy craft cocktails, and people were like, "What is this stuff?" That search for something different led me to create unique places where guests could have a good time and enjoy themselves without feeling stuffy. I've focused on developing comfortable, inviting, and warm environments. This even carried over into our nightclubs. Our first one had soft pastel tones, white tiles, and subtle candlelight, even though the space was more than 20,000 square feet.
My travels have also influenced my concepts. I've been to Hong Kong, Madrid, Mexico, Canada, and Slovakia. But out of everywhere I've been, Paris has inspired me the most. Every time I return, I'm invigorated by the food and beverage there. The culture has sustained itself for so many years and embodies a timeless style. Incorporating this into the experience is another element that attracts people to our establishments.
Surviving the pandemic in San Francisco.
On March 14th, 2020, we had 277 employees. The next day we had zero. COVID forced us to close down all our restaurants. Because our establishments were more social in nature, they didn't lend themselves to takeout. People didn't want to be at home eating a Brixton burger. They wanted to be at the Brixton eating a burger. And that just wasn't possible in the pandemic. It hit us hard. We had been running restaurants for so long, and then suddenly, everything shut off. I was the one taping up the windows and boarding everything up. We threw away food and closed down a business with no starting point in sight.
Government assistance was a lifesaver. With it, we were able to retain integral team members. Even though we knew we wouldn't be opening for another 6 months, we kept the lines of communication open by calling them every week or so. Also, our financial team was constantly negotiating bills and staying on top of managing our money.
Right now, we're open, but only for dinner on Thursday and Friday and brunch and dinner on Saturdays and Sundays. That's less than 50% of what we were previously running. We did that on purpose, though. We could open seven days a week, but the business is not there yet. And we'd be throwing good money at bad money. However, slowly things are coming back. Every weekend we have a line at the front door again. We've even had record moments in the last few months at all our locations, which gives me hope that things are coming back.
The past two and a half years have been filled with uncertainty, and nothing could have prepared us for COVID. But working with my team and the support of my wife got me through this unprecedented and difficult time.
Visualizing the next concept.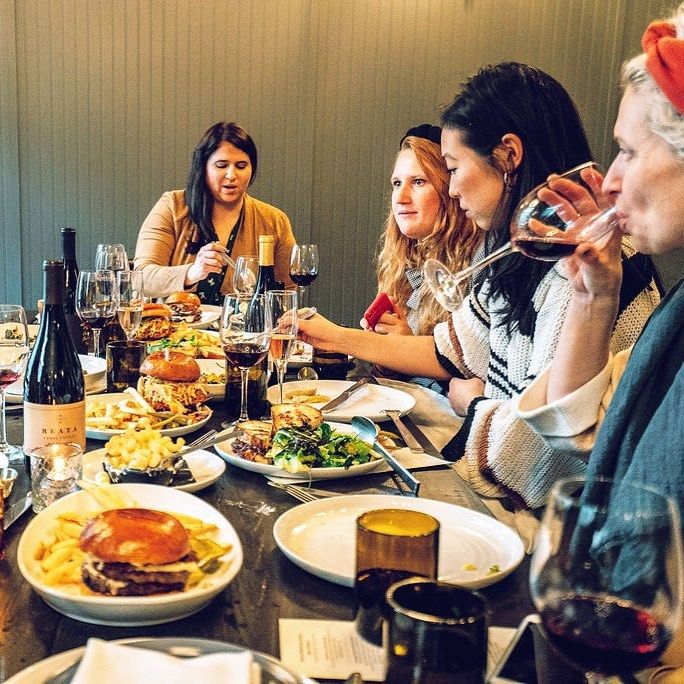 As a restaurant creator, I'm always thinking about my next concept. But making a profitable establishment often means waiting for the right situation at the right time. You have to visualize the potential demand for a dining experience in a city before you build it. For instance, I've considered creating a restaurant like the Brixton in Napa. From the food and beverage to the ambiance to how we activate the space, it has an experience that doesn't exist here. But, in such a venture, I'd also tailor the concept to the area. In this scenario, with Napa being the heart of the California wine country, I'd most likely have a more in-depth wine list. There's always a fine line to walk. You have to give people what they know and like, and at the same time, do it differently.
Getting to that incredible restaurant experience is always challenging. Seeing my dad work seven days a week in a machine shop, even to this day, has taught me to always keep going, want more, and try new things. And seeing that look on our guests' faces the moment they walk through the door or the satisfaction of their first bites makes the journey worth it.
Read more from the Real Talk with Restaurateurs blog series.