Don McNeill can talk. Oh, can Don McNeill talk. Especially when the topic involves his favorite word, which he counts as the greatest in the English language: help.
"I go into a customer's place because I'm there to try and help them make money, help them be more profitable and help save them money to better support themselves, their employees, and their families," McNeill says. "When I give a client my phone number, they have my phone number for life."
Chef Dana Herbert can attest to that.
Herbert runs Desserts by Dana, a bakery in Newark, Delaware. When his business began struggling, he turned to McNeill, a Hospitality Account Executive at SpotOn who he's known for eight-plus years. Herbert adopted SpotOn Restaurant point-of-sale and it's been a great marriage ever since, with Herbert saving more than $1,000 per month now with the SpotOn Assist cash discount program. Doing so has allowed Herbert to expand, with his second location opening in February.
"The special thing about Don is that he values his customers' time," Herbert says. "If there are any issues, I can always pick up the phone and he is there for me and my business. He is a huge help and much more than a salesman—he remains there for you all the way."
Their relationship has flourished and they are now business partners for a TV Show called Dinner at 8 Live, a cooking show where viewers can cook along with the chefs. The show is just one of the many diverse professional experiences McNeill can tell you about from his nearly 40-year career.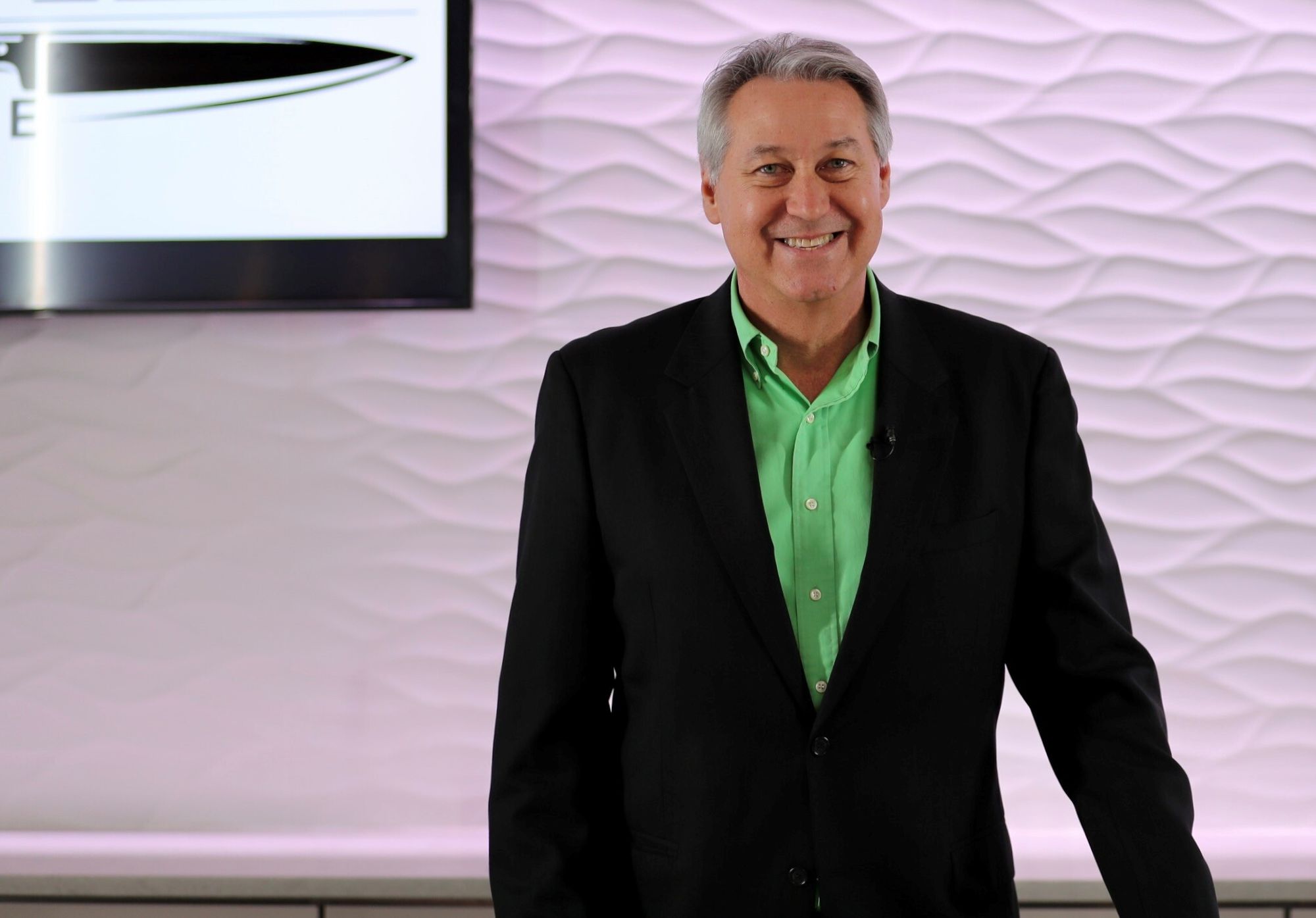 There's the story that started it all, of the apple grove behind his childhood house in Hockessin, Delaware. That's where, as a 14-year-old, McNeill received permission from the property owners to pick the apples. Three days later, he'd turned two station wagons' worth of apples into a sale of 250 gallons of apple cider. An entrepreneur and salesman had been born.
Then there's the college story while attending West Virginia University. As a salesman for Suncrest Vending, McNeill got his first dose of helping local businesses, increasing the amount of cashew and pistachio vending machines in bars around town from 36 to over 100 in just a month. That success led to Fairmount, West Virginia, where McNeill installed another 136 machines. Making $800 per week his senior year, McNeill was a big man on campus.
McNeill recites these stories so fondly and vividly, it's easy to start to wonder if he should have been a broadcast journalist.
"Those experiences became the basis of my sales ability for the rest of my life," McNeill says.
McNeill can fill up an afternoon discussing the professional experiences he's had since. He's worked in numerous sales roles, invented the board game "You've been Sentenced!" and has run four of his own companies—from hot sauce to catering products—and is now working on Dinner at 8 Live.
I've been so happy to have joined SpotOn and I plan to stay here a long, long time.
That unique set of experiences, along with a penchant for wanting others to succeed, has made him an invaluable resource for his SpotOn clients.
In the past, the lure of finding the next person to help led McNeill from one job to the next. But not anymore, as he will celebrate his one-year anniversary with SpotOn in February.
His favorite story to tell these days? That's the one where he's found a professional home with SpotOn, and he knew it during his first week on the job.  
"I was so impressed, I thought to myself, 'This is ridiculous. I've never seen an employer put so much effort into getting employees trained and onboarded,'" McNeill says. "I've been so happy to have joined SpotOn and I plan to stay here a long, long time."