In just ten days, everything changed. Chef Claude Lewis went from weighing 250 pounds to 155 pounds. He went from working on his feet all day in a restaurant's kitchen to literally working on his knees, he was that weak.

"I was pretty much on my deathbed," the Food Network Chopped champion, Chef Lewis recalls of that time. "I didn't know how to control my stress."

Diagnosed with Hyperthyroidism and Graves disease, the workaholic had no choice. If he wanted to live, he had to slow down. Antigua—the West Indian island where his parents had met—was just the place to recuperate and reflect.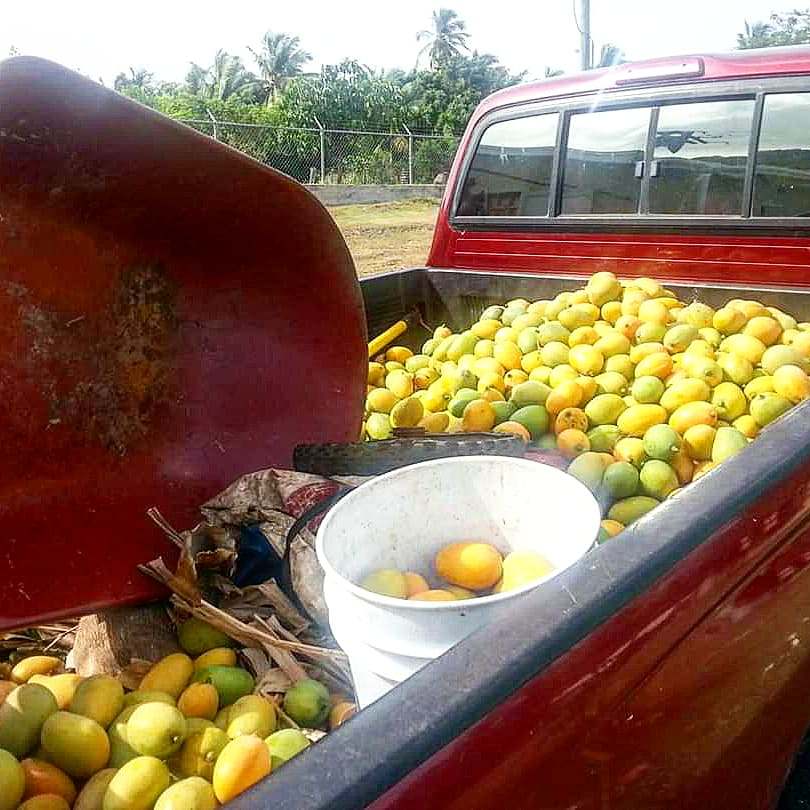 "My dad took me to this doctor in St. John's, and he took one look at me and said, 'Man, you're tired. You need some rest!'" Chef Lewis laughs.

For two weeks, Chef Lewis ate mangoes fresh from his Aunt's field, sitting in the back of a truck talking to his dad. He reconnected with his family, his culture, the West Indian flavors, and himself. When he returned to the states, Chef Lewis hit "reset." If he was going to literally give his life to a restaurant, it was going to be his restaurant.
Freetown Road Project gets its name from the two opposite ends of the island of Antigua where Chef Lewis' parents grew up.
"It was very unlikely that my parents would have met," Chef Lewis muses. "My dad was from Freetown Village and my mother from Old Road Village. They met at Curtain Bluff Resort, where she was working the restaurant, and he was providing security."
Beyond the name, Freetown Road Project is a culmination of Chef Lewis' family heritage, from the menu, which puts a modern spin on the West Indian flavors he grew up with; to the ways in which family—both his and his wife's—touches every aspect of the business; to the hospitable spirit of giving back to the community.
The restaurant initially opened in January 2020, just before the COVID-19 pandemic shuttered restaurants, and quickly shifted to a takeout- and delivery-only model. If Chef Lewis couldn't feed patrons in his dining room, he could use it to pack up food to feed the community's hungry. In collaboration with his sister, Claudia Wheeler, founder of The Salt Foundation, the unused space in his restaurant doubled as a food pantry.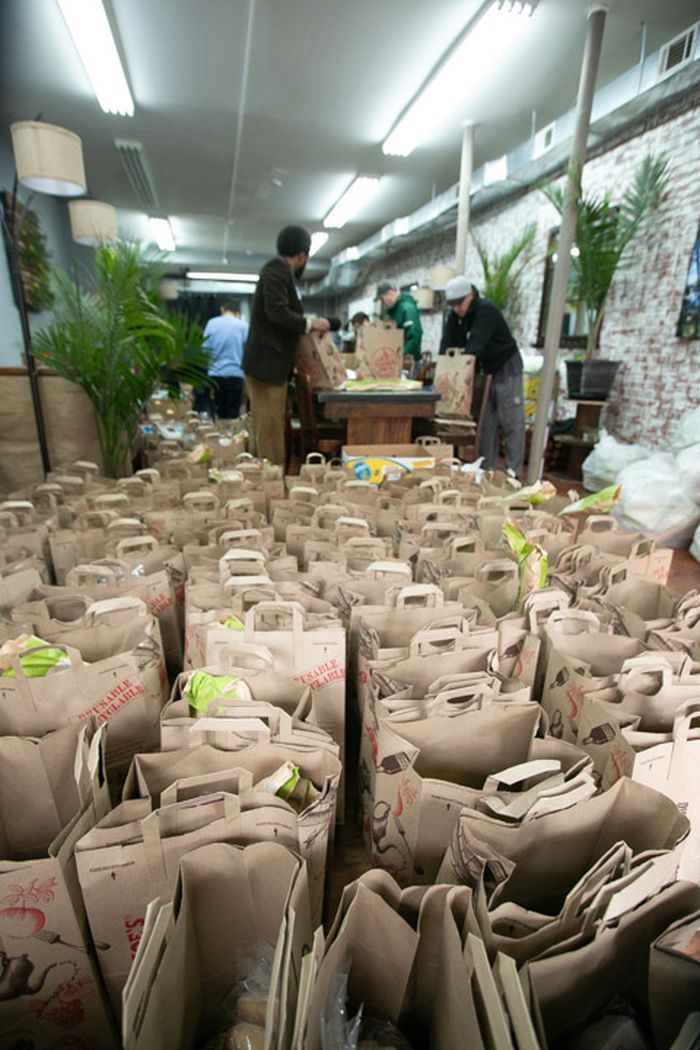 "We weren't using our dining room," Chef Lewis recalls. "So it made sense to put it to good use helping feed people who needed it most when they needed it most. There's so much food to give and so many people who need it. We have to give back."
Although the restaurant opened its dining room in July 2021, Chef Lewis continues to support The Salt Foundation and the local community with the onsite food pantry.  Additionally, Chef Lewis is collaborating with Coalition Equity to cook hot, restaurant quality meals for the area's food insecure seniors.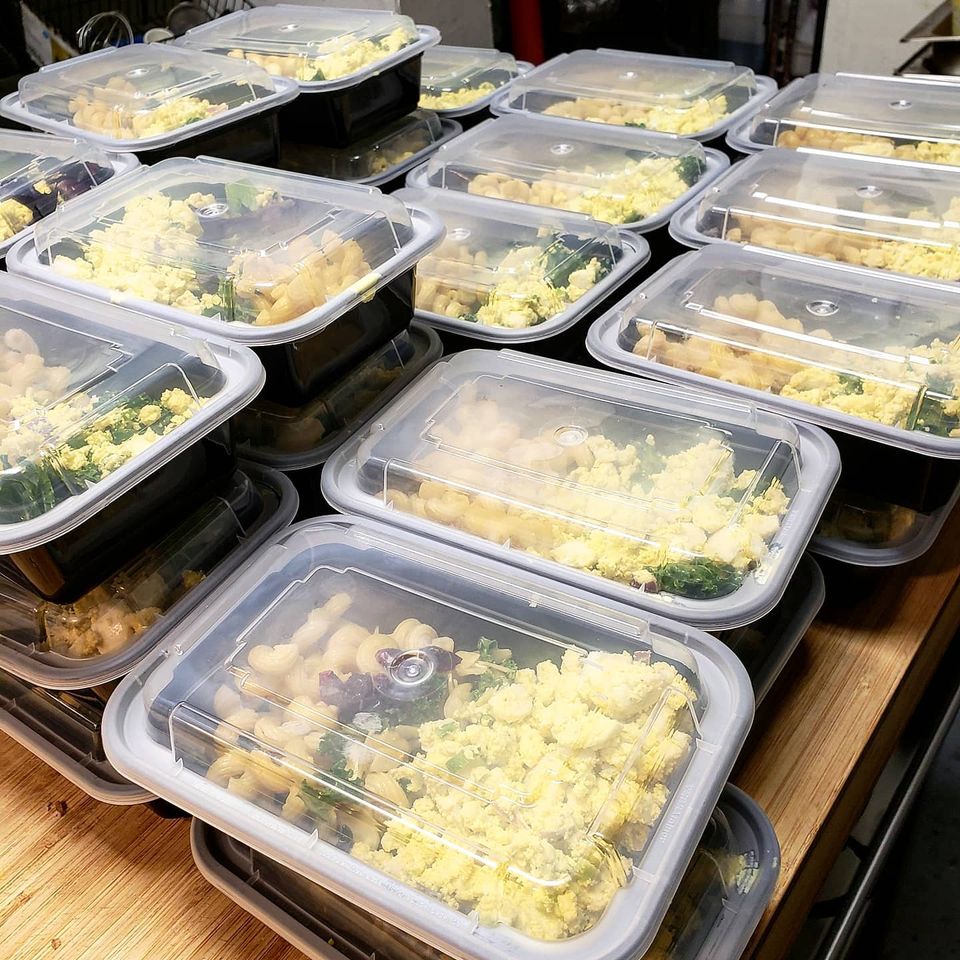 "I think it's really such a blessing to do a project like this, and raise up family and community at the same time," Chef Lewis reflects.

Even though Chef Lewis' health scare is a thing of the past, he remains cognizant of his need to maintain balance and minimize stress—delegating responsibilities and streamlining administrative tasks is a huge part of that.

"I know now, I can't do it alone, it's just not healthy," Chef Lewis says. His mom and dad provided initial seed money for the restaurant, his brother helps with management, his wife helps with payroll, and his late father-in-law—who died from colon cancer in February—built the restaurant's signature concrete tables. In addition to relying on his family's skills, he relies heavily on technology to ensure he can focus on what he does best and loves the most—cooking.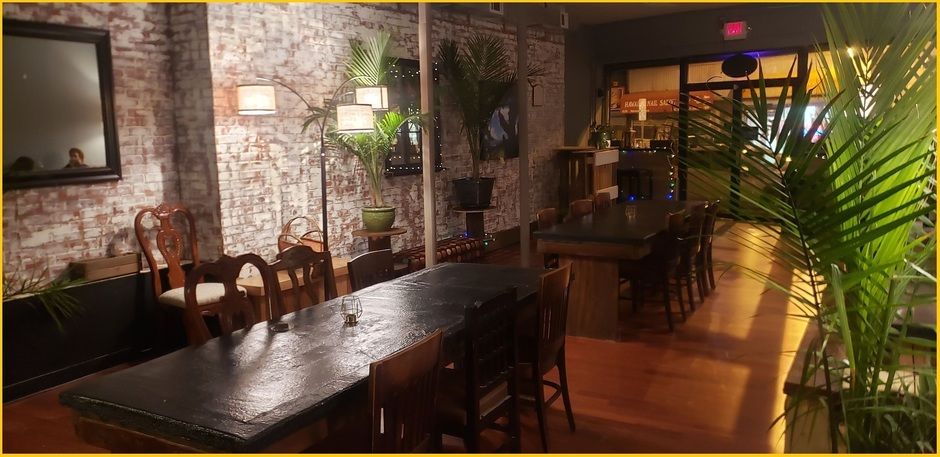 From adjusting pricing on the fly (from the dining room floor) to getting automatic reports, Chef Lewis leverages technology that helps him keep in sync with his restaurant, even when he's not onsite. "The administrative tools make it so easy to know what's going on hour by hour, day by day," Chef Lewis says of his SpotOn Restaurant POS. "Minako is amazing," he adds, referring to his hospitality consultant, Minako Garfinkle, "She's actually part of the family, seriously. I can call her anytime and I know she'll respond right away."

What Chef Lewis loves most about the system is the bird's eye view it gives him.

"We don't realize how fast-paced our lives are. These little things—having the right team and the right technology—they're not so little. They make all the difference for a healthy business, and a healthy life."