In 2021, KwangHo Lee turned in his lab coat and began his new career as a restaurateur. His sister had been running Momoya's two booming New York City locations for the past 17 years. When she had to return to Korea for health reasons, Lee stepped in to support his family's business. A genetic engineer creating animal models that mimic human cancers, he tried doing both for a couple of months by running the restaurants from afar in Michigan. But he soon decided splitting his time wouldn't work, and his 30-year science career came to a close.  
Lee was under no impression that restaurant work was easy. He had seen his sister's hard work through the years and the positive work culture she cultivated for Momoya's staff. In Lee's playbook, running the business on autopilot was not an option. He immediately found a new research project: looking for systems to improve and ways to expand the family restaurant. He already knew Momoya's legacy POS was lacking data insights and the smooth order and close-out experience guests have come to expect. He also wanted to partner with a company with reliable, personalized customer service where he wouldn't be another number on hold. Lee was in the process of opening up a third location, Momoya Soho, when he met SpotOn Account Executive Minako Garfinkel, in whom he found a trustworthy business consultant.
Lee's restaurant career started in rare fashion: at the very top. It was a steep learning curve. He felt the gravity of the situation and took his decision-making seriously. Momoya's continued success wasn't just tied to his own livelihood but the 130 employees he now oversaw. Luckily, he had SpotOn Reporting as a thought partner to help him make menu and pricing adjustments, staffing decisions, and monitor daily sales. "SpotOn makes my job much easier. I don't have to be at the physical location to access data—I can be anywhere. For anyone with multiple locations, this kind of system is a must," says Lee.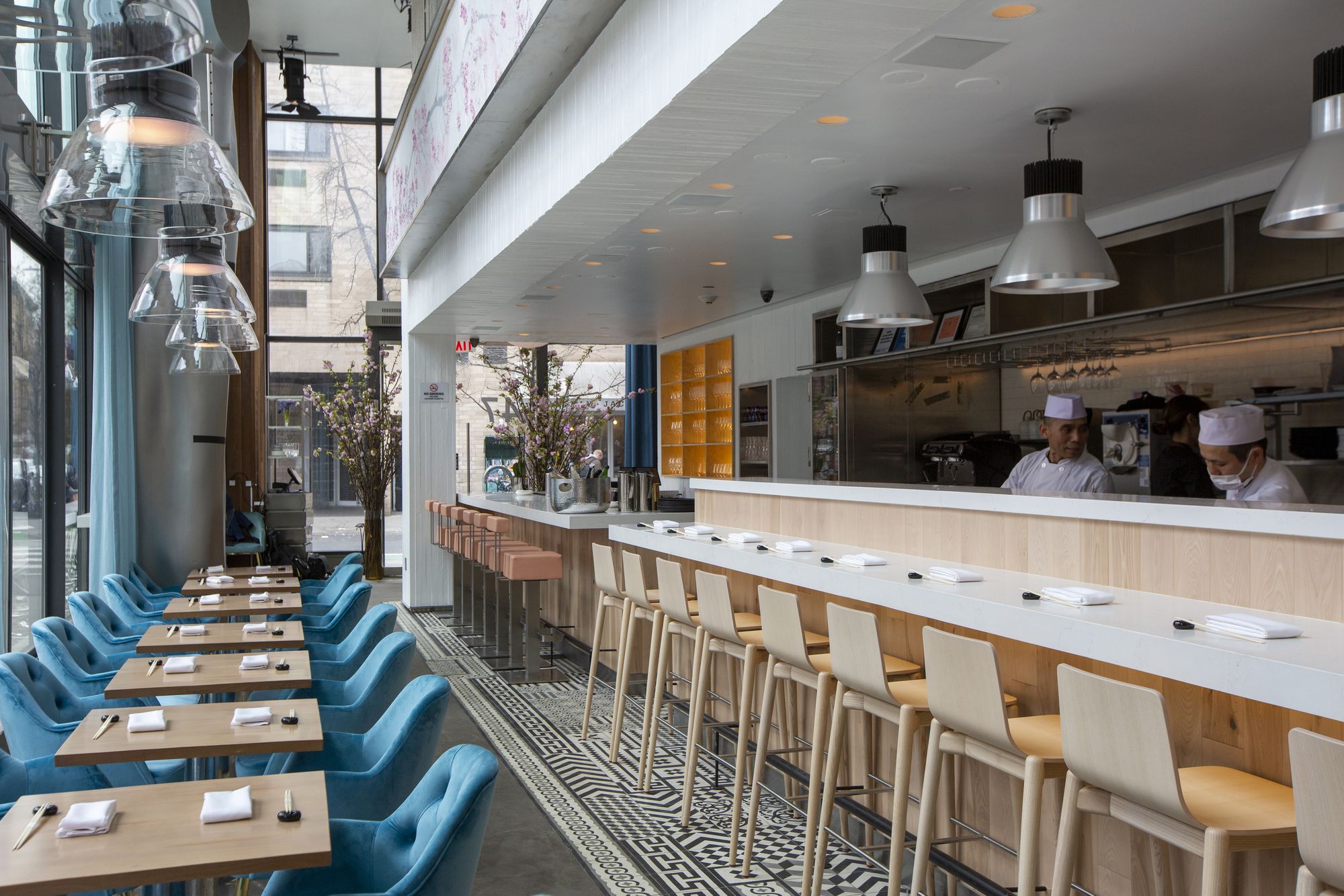 Lee quickly transitioned from the solitude of research work to the bustle of the restaurant industry, an extrovert's paradise. He found an unlimited source of happiness in engaging with the customers and learning more about the restaurant and himself in the process. Through these conversations, he gained insight into the guest experience and what role technology could play in the Momoya dining experience.
In the summer months, Momoya offers expansive outdoor seating for guests looking to enjoy Hamachi yellowtail and tuna belly streetside. Thanks to SpotOn Serve handhelds, Momoya servers can ensure patio guests enjoy the same swift, reliable service as guests at the sushi bar. They can close out in seconds with Apple Pay and Google Pay and have their receipt printed at the table. "The handheld device is a must for restaurants with outdoor seating. It makes our close-out much easier than before. It really comes in handy," says Lee.
Ordering with SpotOn Serve has improved more than the guest experience. On the handheld, Momoya servers have seen a 4% increase in average tip. Faster service has led to an increase in table turns, and with SpotOn Serve, Momoya can accommodate a 10% increase in daily orders (all while operating with less labor).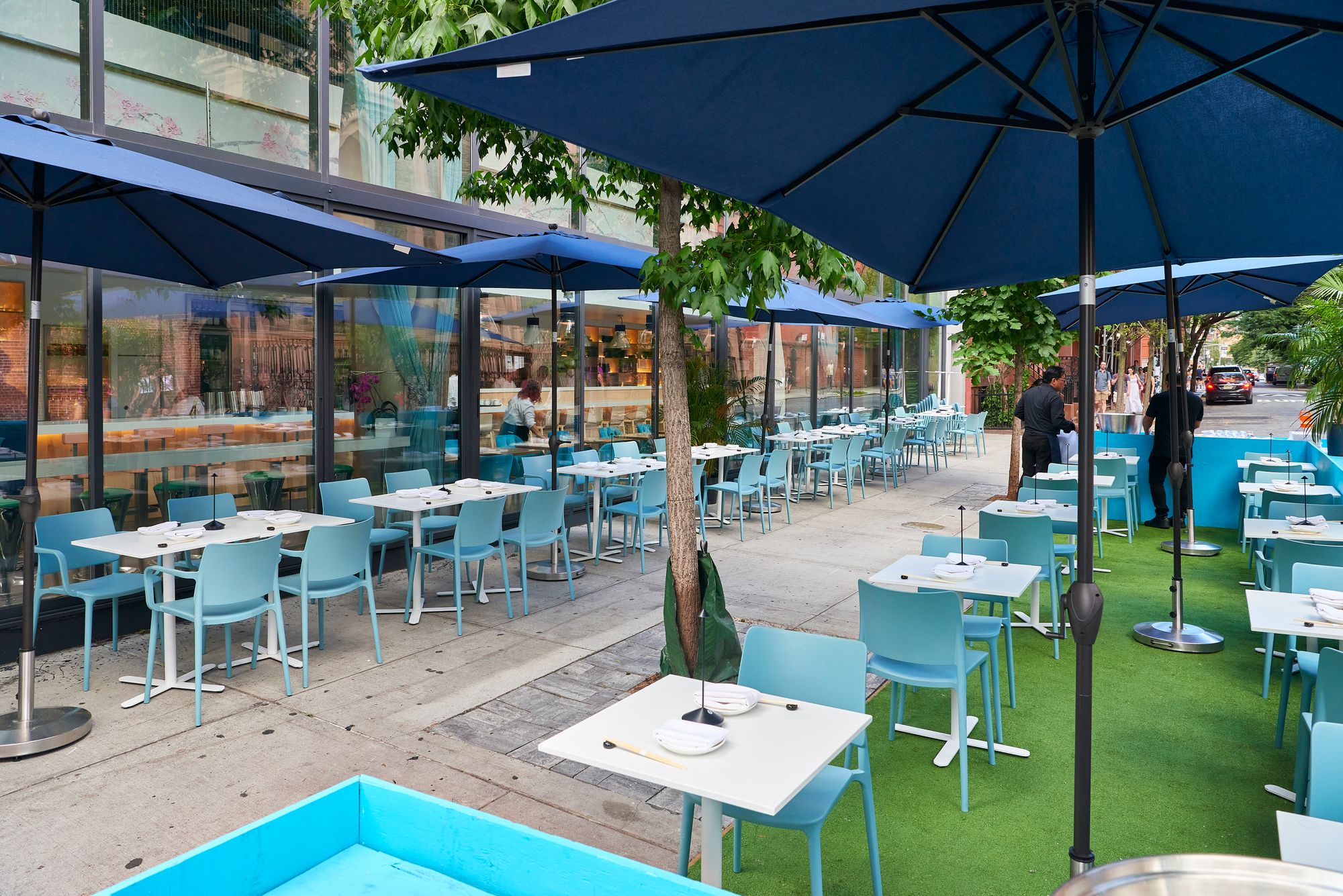 Like most restaurants, Lee has faced staffing challenges that encouraged him to consider how to reward his staff and lead in a way that cultivates loyalty. At Momoya, he has built a culture of continuous learning and improvement. Some of Momoya's sushi chefs were initially hired as dishwashers, only to train under existing chefs and grow to become some of the city's best sushi chefs. Lee prefers to promote from within and rewards staff who learn new skills and climb the ladder with regular pay increases. With SpotOn Reporting, he can monitor sales by server, taking some of the guesswork out of measuring server performance. "One good employee can do two peoples' jobs, so it's important to reward these people accordingly," says Lee. Both Lee, and his sister before him, have created a work environment that feels like a second home. This has helped retain staff and make Momoya a bright, sunny place to be (though the floor-to-ceiling windows help with that, too).
In the past two years running Momoya, Lee has had a chance to reflect on how his two career paths differ. He has relished the fast feedback of the restaurant world, the ability to bring a smile to a person's face with a bento box, and the satisfaction of sitting down with a sales recap at the end of a busy day. But whether conducting cancer research or creating a community around the sushi bar, Lee brings the same methodical, careful approach, and the world is a better place for it.