In a world filled with dog people and cat people, Kelly Elannan is a reptile person. Whether cobras and black mambas, or bearded dragons, or tree frogs (she also favors amphibians), she has room in her heart for all cold-blooded creatures. Elannan and her wife, Melissa, also had room in their house in Florida for their reptilian and amphibian collection until a hurricane destroyed their home, forcing them to move and re-home their animals.
It was a difficult decision. Reptiles had brought Elannan and her wife together. They met working at a pet store and have been together 20 years. Elannan started volunteering at a vet clinic at 11 years old and has been in the industry her whole life, managing at PetSmart and PetHotel, their boarding service, for 10 years. Reptiles were interwoven in her professional and personal life—it would take a lot more than a pesky hurricane to change that. So, when Elannan was laid off from PetSmart, they decided to open a reptile store of their own. The project went from zero to sixty in a hurry. One day they were walking around a flea market deciding on a name, the next Lily Pad Pets was hatched.
"One of the things I like about working with reptiles that really translates to working with people is that there is such a variety, of colors, and variation," says Elannan. "They're very misunderstood by the general population. People who feel the same way have a tendency to gravitate towards reptiles because they're almost like kindred spirits. They understand one another."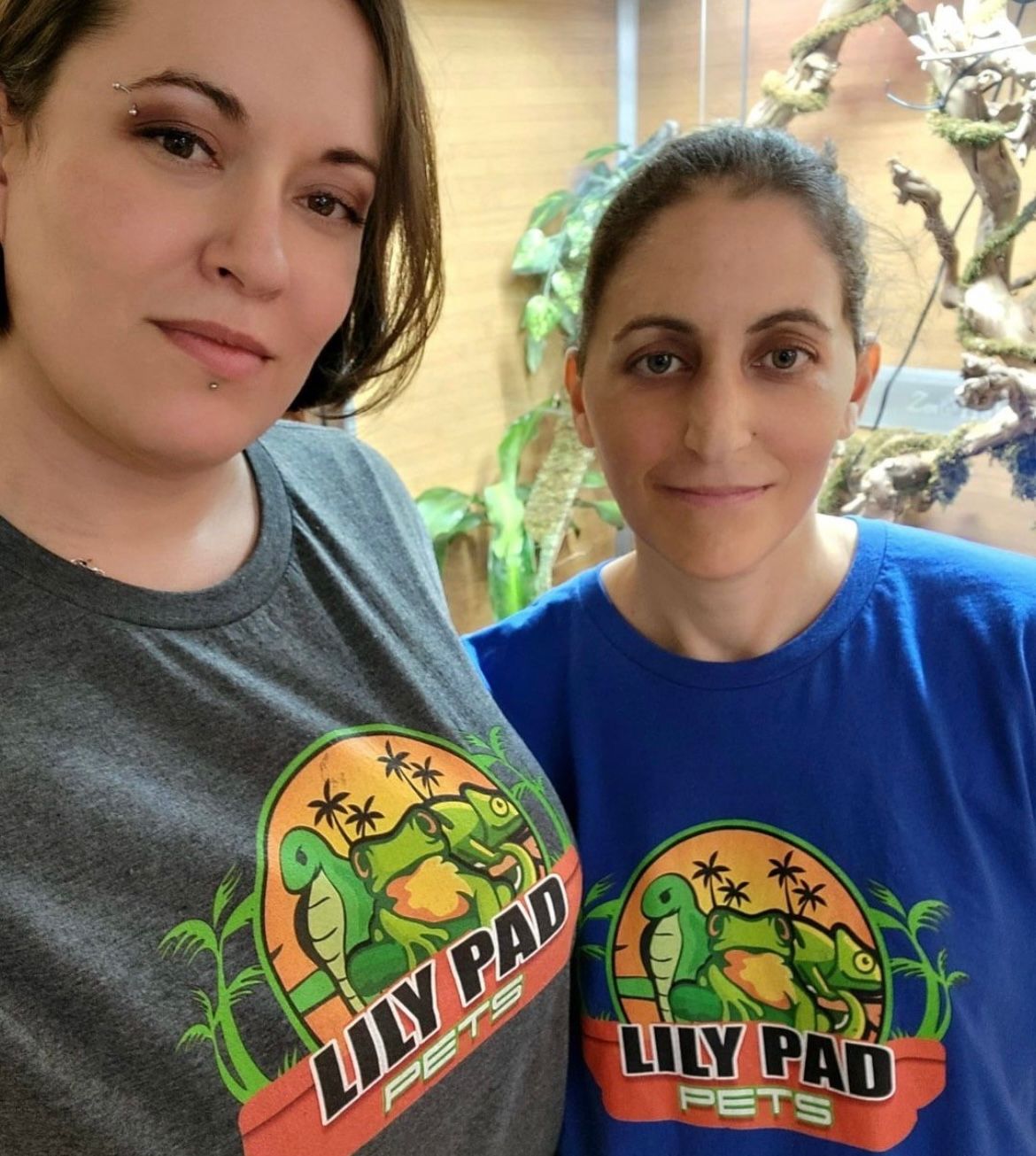 While reptiles may be welcoming to outsiders, Elannan and her wife were women in a male-dominated industry and quickly discovered that the flea-market was not the place to be taken seriously. "We're passionate about our animals and what we do, and unfortunately because of circumstances this is where we needed to start," says Elannan. "We didn't have $50,000 to start in a standalone building. So we did what we could with what we have." People assumed they didn't know what they were talking about when it came to reptiles, despite their combined 30+ years of experience, or passed through their stall to browse without any intention to buy.
This, combined with the pressures of Covid, intensified their need for a brick-and-mortar space to call their own. When Lily Pad Pets found their new habitat—a wonderfully roomy 1,400 sqare feet of space—Elannan realized a different set of needs to keep the business growing apace.
They needed a better (and more affordable) way to run transactions with customers. They switched to SpotOn's retail POS system and saved $1,000 a month that they were paying in fees with their previous provider. Elannan implemented a loyalty program, increasing customer retention by pairing their already competitive prices with a free box of crickets. They gained the ability to market to their customers, staying connected and sharing updates to entice them back in store. In a field where attention to detail is essential to their reptiles' survival, Elannan has a keen eye for quality customer service. With SpotOn, Elannan found a customer service team that follows up when they promise to, and offers customized customer service through a dedicated local account executive.

"SpotOn makes my life a lot easier, and it's probably better than most of the other payment processing companies out there. And it's a lot cheaper too," says Elannan.

To run a successful business, you need to turn a profit but, as Elannan knows, there's so much more to it than profit. Cutting corners in the pet industry means putting animals' lives at risk which, for animal lovers like Elannan and her wife, is unacceptable. With accessible business tools that help Lily Pad Pets boost profits and save on fees, Elannan gains the peace of mind that her business can be sustainable and competitive against larger retailers. "My favorite thing about owning a business is not having to answer to anybody else," says Elannan. Except, of course, the cold-blooded critters.
---