Nothing says "restaurant chaos" like a crowded entryway of hungry guests, clamoring for a spot on a pen and paper waitlist, as the frazzled host shuffles through pages of past reservations looking for a misspelled name. But in chaos, there is also opportunity to improve your restaurant management. Implementing a restaurant reservation system through a book now button that fits into your restaurant's website design can lead to happier guests, less stressed staff, and increased profits.
What is restaurant reservation software?
Restaurant reservation software is an app or online platform that allows guests to book a table ahead of time, join a waitlist, and confirm their reservation. Top restaurant reservation systems also offer other features that help the host communicate with guests, manage server rotations, and calculate accurate wait times.
1. A thought partner for your front-of-house
Matchbooks, mints, toothpicks, a restaurant reservation system. They're all crucial components of a successful front-of-house. With reservation software like SpotOn Reserve, you can take the guesswork out of seating guests thanks to table suggestions that ensure a balanced staff workload. It means your host has one less thing to juggle and can focus on greeting and saying farewell to guests.
2. Data-driven labor management
The ideal shift is one where servers walk away with bountiful tips from multiple table turns without the burnout that occurs with too many assigned tables. Fairly distributing tables helps prevent undue stress among servers and ensure guests get the level of service they deserve. But making these decisions based on gut instinct or predicting guest behavior can be imperfect. With restaurant reservation software, you can set server table limits and double seating warnings to maximize table turns without overloading your servers.
Michael Harrell, owner of 11th and Bay Southern Table, sees the impact on his serving team. "During the week, SpotOn Reserve organizes my tables so they're even by sales and servers. It's very fair," says Harrell. "We close at 9 and at 8 we'll check sales and I see that my server, Ashley, is running behind, so I can double seat her. Up to that point, everybody's got the same number of seats and it's very fair."
3. Streamline your waitlist
On one hand, having a line out the door is a great thing. On the other hand, it has the potential to crowd your entryway, deterring foot traffic. Unpredictable wait times can lead to attrition and peeved customers. The good news? The top restaurant reservation software also doubles as a waitlist app, creating a simple solution for crowded and unmanageable waitlists. Guests can add their name and contact information to an online waitlist, receive accurate wait times, and have two-way SMS communication with the host to confirm their spot in line. It gives your guests the freedom to roam and the peace of mind that their waiting is not all for naught. But automating your waitlist also enhances your restaurant's front-of-house by freeing the host up from crossing off names and guessing at wait times.
4. Deliver more personalized service
The most memorable dining experiences are often tailor made to our preferences. Longtime servers and managers might have the institutional knowledge about certain regulars, but you can't always rely on memory when it comes to your regular's favorite cocktail or a new guest's allergies. A restaurant reservation system makes catering to guest preferences simple. When guests fill out the reservation form, they can state allergies, special requests, birthdays, and any other details that are key to an excellent experience. With SpotOn Reserve, this information syncs automatically to your restaurant point-of-sale, so servers can accommodate guest requests without playing a game of telephone.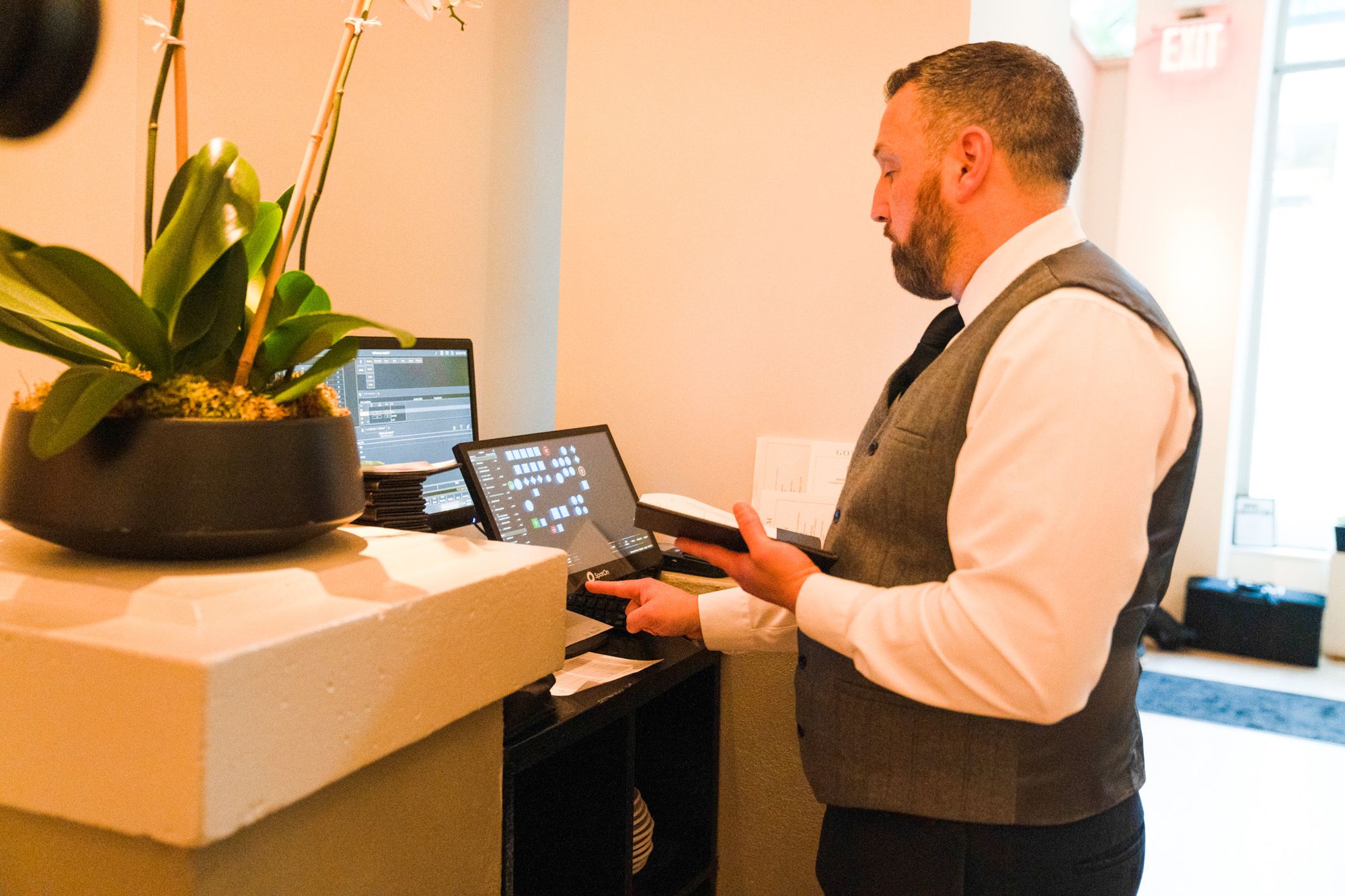 5. Connect with your guests without the hassle
Guest data, like emails and contact information, is crucial to your restaurant's marketing efforts. But taking emails over the phone, or waiting for guests to opt-in via pen and paper at the host stand, is not a smooth experience. It can lead to misspellings and missed opportunities. However, when guests book online, they are required to input their email address and phone numbers to reserve their table. This gives you the opportunity to grow your mailing list, then send deals and updates to these guests in the future and bring them in for repeat visits.
Restaurant management is unpredictable, often bringing a new set of challenges by the hour. It requires creativity and quick thinking—you need all hands on deck. It means you can't be wasting humanpower on writing down names and time slots. With a restaurant reservation system, you can ensure your front-of-house is an effective and data-driven operation with more capacity to put the guest experience first. Your bottom line will thank you.
---