For the Hamlett family, the COVID-19 pandemic had a devastating, personal, and completely random preface. Months before the virus locked down the world, 21-year-old Mishayla Hamlett got the flu, became gravely ill, and died. Her sudden death served as a siren call, bringing two of her four siblings, Zachary and Shacole, to their great grandmother's home in San Diego. For sixty days, three generations of the family found solace together in the matriarch's home. Late nights, Zachary would sit up with Shacole in the kitchen sharing stories about Mishayla's positivity, their common creativity, and a sense of loss not only for their sister herself but for the opportunity to work together on a creative project as adults.  
A hamlet refers to a small settlement, smaller than a village—a close-knit community. So it is with sheer serendipity that the aptly named Hamlett siblings thought to answer their grief and the overwhelming chaos and confusion of the world with a café, apothecary, and business incubator.  
On August 1, 2021,  SpotOn client, The Hamlett opened to the Lemon Grove, San Diego community.
Although The Hamlett faced some struggles along the path to opening their business, including the vandalization of their window—not once, but twice—the siblings stayed the path of positivity. Beyond turning an act of vandalism into a work of art, one more positive thing to come out of the widely reported vandalizations.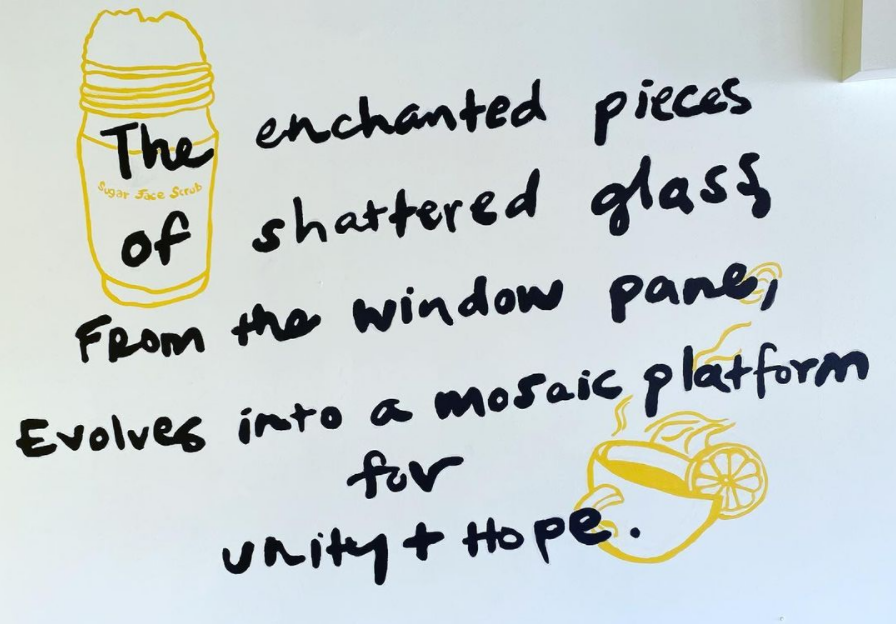 "After I heard about the broken windows, I saw Zachary and Shacole's GoFundMe and was just heartbroken for them," Eric Cramer, SpotOn account executive recalls. "So I sent them an email that said, 'Your story is incredibly inspiring and I think I may be in a very unique position to help.'"
In addition to donating a SpotOn Restaurant POS system to The Hamlett, Cramer guest DJ'd at the soft opening in July.
Occupying a former Starbucks, the community café serves fair-trade, freshly brewed coffee and espresso, as well as energy drinks and lattes featuring herbals with medicinal qualities, and wellness shots and tinctures. With SpotOn Order, you can even place your order online for pickup (watch their Facebook page for limited time discounts and loyalty rewards!).  Alongside the beverages, the café boasts a selection of fresh-baked pastries (including vegan items) and an apothecary that specializes in hard-to-find herbs and ingredients for natural holistic remedies that can be shopped by the ounce.
Other featured products like candles, oils, and lotions made and sold by other Black-owned enterprises and incubator participants like Dirt Don't Hurt, are displayed on the cafe's shelves, available for sale.
"I started my business in August of 2020, in the middle of the pandemic and had to be online only. This is my first physical location," says Jennifer Young, owner of Glow Tea Skincare. "I went to Lemon Grove Middle School around the corner. I used to walk here in the morning before school when it was a Starbucks and spend my allowance. So now to be a vendor here and positively impact the community—for me—is a blessing."
To bring the community even closer together, The Hamlett is also using its space to host educational workshops, product launches, and community events intended to amplify the work and creations of Black start-ups.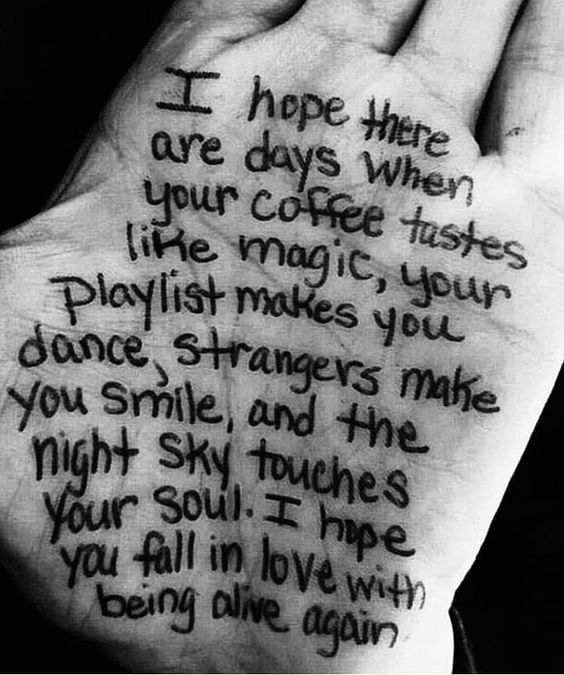 Shortly before she died, Mishayla saved a picture from @awaken_healers to the Pinterest board she'd named "Thoughts," where she collected positive quotes that inspired her. Scrawled in ink on the palm of a hand, it read:
"I hope there are days when your coffee tastes like magic, your playlist makes you dance, strangers make you smile, and the night sky touches your soul. I hope you fall in love with being alive again."
With The Hamlett, Shacole, Zachary, and their community are doing just that.