Damon Pitts found his calling at a hotdog cart in downtown Honolulu. It was a Friday night in December 2019, the kickoff of peak tourist season in Hawaii, and spirits were high. But Pitts wasn't slinging vienna franks with mustard and relish. He had retrofitted the former hot dog cart with a grill and was cooking chicken and shrimp seasoned with his signature jerk spice blend. He ended the night with $3,000 in sales. Pitts was energized, perfumed by grill smoke, and ready to start his business in earnest.
Pitts' kinship to jerk-style cooking goes back over a decade. He was introduced to the cuisine through a friend, Rick Leeson Samuels, the namesake of Rick's Jerk food truck. When Pitts met Samuels, he was selling food out of his mom's house, working towards opening a restaurant. He was too strapped to hire employees, but Pitts would pitch in and get paid in knowledge. Samuels, who eventually opened a restaurant in Maryland, taught Pitts everything he knew about Caribbean food. He knew how to balance a spice blend, slow cook different cuts of meat, and create a dish that somehow blended novelty and nostalgia. So when Samuels passed away in 2011, Pitts started cooking Caribbean food in tribute to his dear friend.
He had the menu, in all its seasoned glory, and now he needed a location. Pitt's long bartending career drew him to Honolulu's Chinatown, where there were plenty of clubs but nowhere to eat late night that wasn't hot dogs and pizza. There was nothing in Pitts' budget for a food truck, let alone a brick-and-mortar location. He thought back to one trip in Chicago, where after a late night out he came across a guy selling jerk chicken out of his truck. It was nothing short of a transcendent culinary experience. So Pitts' attached a grill to a hot dog cart and made himself a fixture of Honolulu's nightlife scene, while also working a lunch shift in the business district.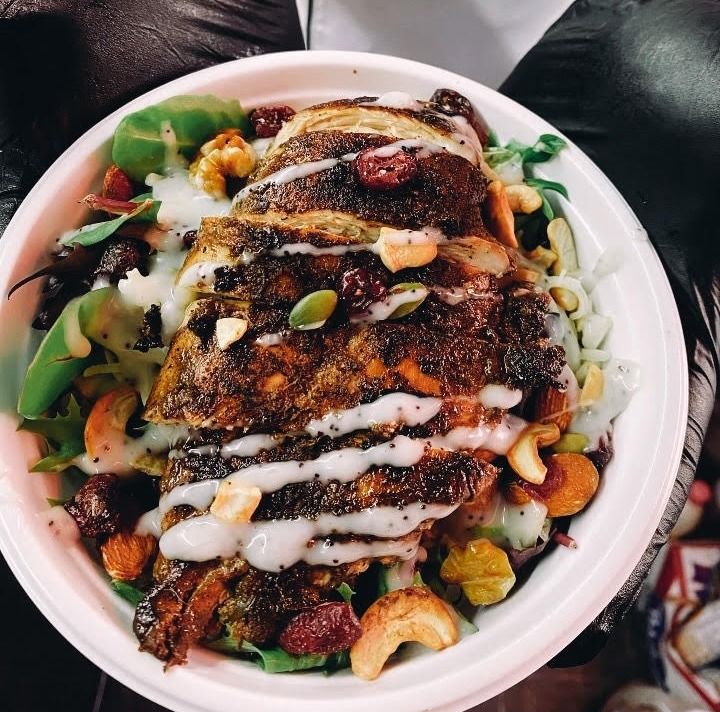 Right before the COVID-19 Pandemic, Pitts had commissioned a food truck. Food trucks were Pitts' niche. They gave him the flexibility to operate wherever and whenever he saw fit, the feeling of being part of the action, and minimal overhead thanks to his grab-and-go operations. He had cycled through point-of-sale companies, finding multiple that didn't work for his business. Then he met Stephanie Rodriguez, SpotOn Account Executive, who came to see his operation. She offered personalized, local service—and Pitts soon found she followed through. He implemented SpotOn's portable food truck POS system at his newly opened second location, a food trailer attached to the Courtyard Marriott, and loved it. "SpotOn was so simple to learn," says Pitts. "My Account Executive Stephanie was really quick to respond to anything I had issues with. I really liked that personal attention. I opened my first brick-and-mortar with SpotOn and we started to grow rapidly."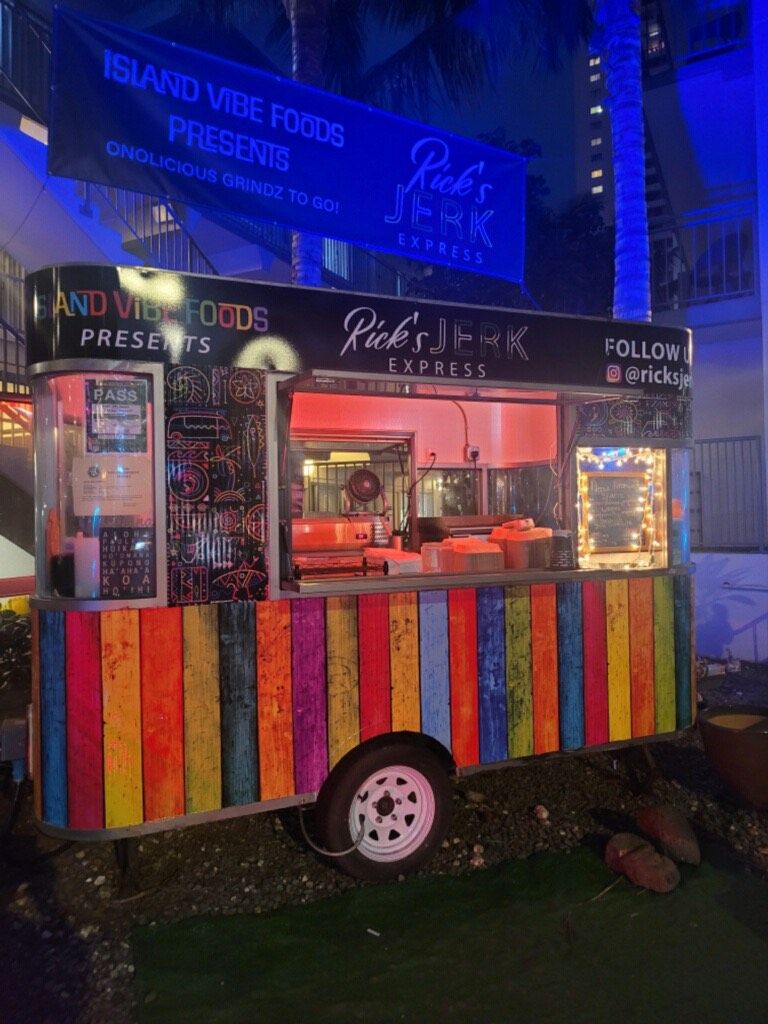 From its humble hotdog cart beginnings, Pitts initially expanded Rick's Jerk to a grab-and-go brick-and-mortar in a food court. The allure of full service quickly wore off when he realized grab-and-go meant less labor costs and minimal overhead. When property issues necessitated he find a new brick-and-mortar location, Pitts invested in his food truck by expanding to online ordering. Pitts set up a QR code for his online ordering site that was displayed in the nearby Courtyard Mariott's hotel elevator. He saw online orders increase by 20% with his expanded reach.
The food truck business model gave Pitts the flexibility he needed to accommodate the wax and wane of tourist season, inflation-induced menu modifications, and a tough labor shortage. In SpotOn, he found a tech solution that allowed him to stay nimble and expand at his own pace. With his SpotOn food truck POS system, Pitts can modify his service style based on sales traffic. During quiet periods, he takes orders at the tables that surround his usual food truck location. Without missing a beat, he can quickly put in multiple orders from within the truck to accommodate the lunch rush.
When Pitts' 2-year-old daughter was born, he realized that a thriving business would provide his family with financial security for generations to come. He enrolled in a minority-owned business program to learn the basics of franchising. As Pitts looks to scale his business, foolproof operations are his number one priority. That means ensuring a smooth order and checkout process, tracking inventory, and streamlining payroll for a growing staff. With SpotOn, he can scale at his own pace with all the business tools he needs to make it happen. It turns out jerk chicken pairs really well with SpotOn tech.
---