While summer is often associated with vacation and time off, it's also a time of peak employment for the restaurant industry. Summer travel, festivals, and sporting events bring out big crowds. Restaurants in colder climates can open up patios, increasing their capacity and staffing needs. High school and college students seek seasonal employment, potentially marking their first foray into hospitality.
Managers are balancing retention, training, and hiring all at once, alongside delivering an excellent guest experience to an influx of seasonal guests. There's no worse time to be shut away in the back office, working through spreadsheets and crossing your fingers that there are no errors. Thankfully, restaurant management software can help managers get hours of their time back each week. Automating functions like tip distribution, scheduling communication, and shift swapping, means managers can spend more time training new staff and interacting with guests on the floor. Or, perhaps, they can go on a summer vacation themselves.
Here are 6 tips to help you manage your restaurant team more efficiently this summer.
1. Automate tip distribution
One of the best ways of ensuring a happy team is making sure everyone gets paid quickly and accurately. Completing this manually can take time managers don't have and leave the door open for potentially costly mistakes. Automating tip distribution helps build trust with your team, and gives your employees visibility into what they're being paid so they can make more informed financial decisions. No matter how complicated your tip pooling system may be, automating the process keeps everyone paid and up-to-date.
"Having a built-in tip structure that is so customizable is amazing. It's huge that our employees can see their tip breakdowns on the app." – Hanna Lee, Holy Taco

2. Save time on scheduling

Scheduling can either be a jigsaw puzzle with 20 pieces or 4. Labor management software completes most of the puzzle for you, so managers can make a few key decisions and log off (with more time to do an actual jigsaw puzzle if they wish). Dynamic schedule templates can be easily duplicated and stay current with any midweek changes. Plus, sales forecasts based on point-of-sale data help managers create more efficient schedules in less time.

"Make sure you are scheduling your labor based on what your sales should be. Since Teamwork is so integrated with SpotOn Restaurant, it helps us not only look at our past sales, but forecast what our sales should be for today, tomorrow, and the week ahead to more efficiently schedule our labor." - Trey Dyer, Mesero
3. Hire (and retain) rockstar managers
Managers are the conductors of the orchestra. Whether you're looking for new talent or trying to retain the people you have, it helps to set clear expectations for your managers. Data from your restaurant POS can help set benchmarks and goals for your managers when it comes to monthly sales and labor. Evaluating manager and team member performance using data can be a helpful tool for building accountability and training your team.
"I look for general managers who understand the business, can multitask, and know what to look for when it comes to making a profit. They also need awareness of the product and to be fantastic at customer service. Most of all, someone who is a good person—because you can't teach that." - Michael Lotz, Callie's Hot Little Biscuit

4. Dig into data
You can't control the weather, but you can control your labor costs, even when extending hours or opening outdoor dining areas for the summer. With sales and labor data fed straight from the point-of-sale into easy-to-interpret reports, you can set target percentages and create more accurate budgets. Insights for your managers, a gift for your accountant.
"We've gotten really nerdy about figuring out labor costs and using percentages, budgets, and sales projections. I find it extremely helpful being able to make a schedule change and see how it ultimately affects the bottom line." - Lauren Schaefer, Giusto Newport
5. Reward your staff
Your staff experience has a direct impact on your guest experience. Ensuring your staff have the right tools and information to succeed, and rewarding them when they do, is essential to labor management. This can be financial, through sales competitions and compensation, or by carving out time for team events and celebrations. Offering staff members paid time off is another way to reward your staff and give them a chance to recharge.
"We're going to offer 401(k) matching to give our staff a reason to stay with us. It's not common in the restaurant industry. Our staff know that this is not an easy thing and it shows we value them." - KwangHo Lee, Momoya
6. Communicate clearly
With labor management software, it's easy to create schedules well in advance and share them instantly via the employee app. When team members know their schedules, they can communicate within the app to swap shifts or request paid time off and sick leave. Gone are the days of endless email chains and text threads.
"At pre-shift, we take a moment to express gratitude for a few key players every single day. Then we dive into the nitty gritty of service objectives for the day and week. We go over our VIP guests, returning guests, new guests, and what time they're coming in. We give our servers the tools they need to create experiences" – Lino Suazo, Bungalow
---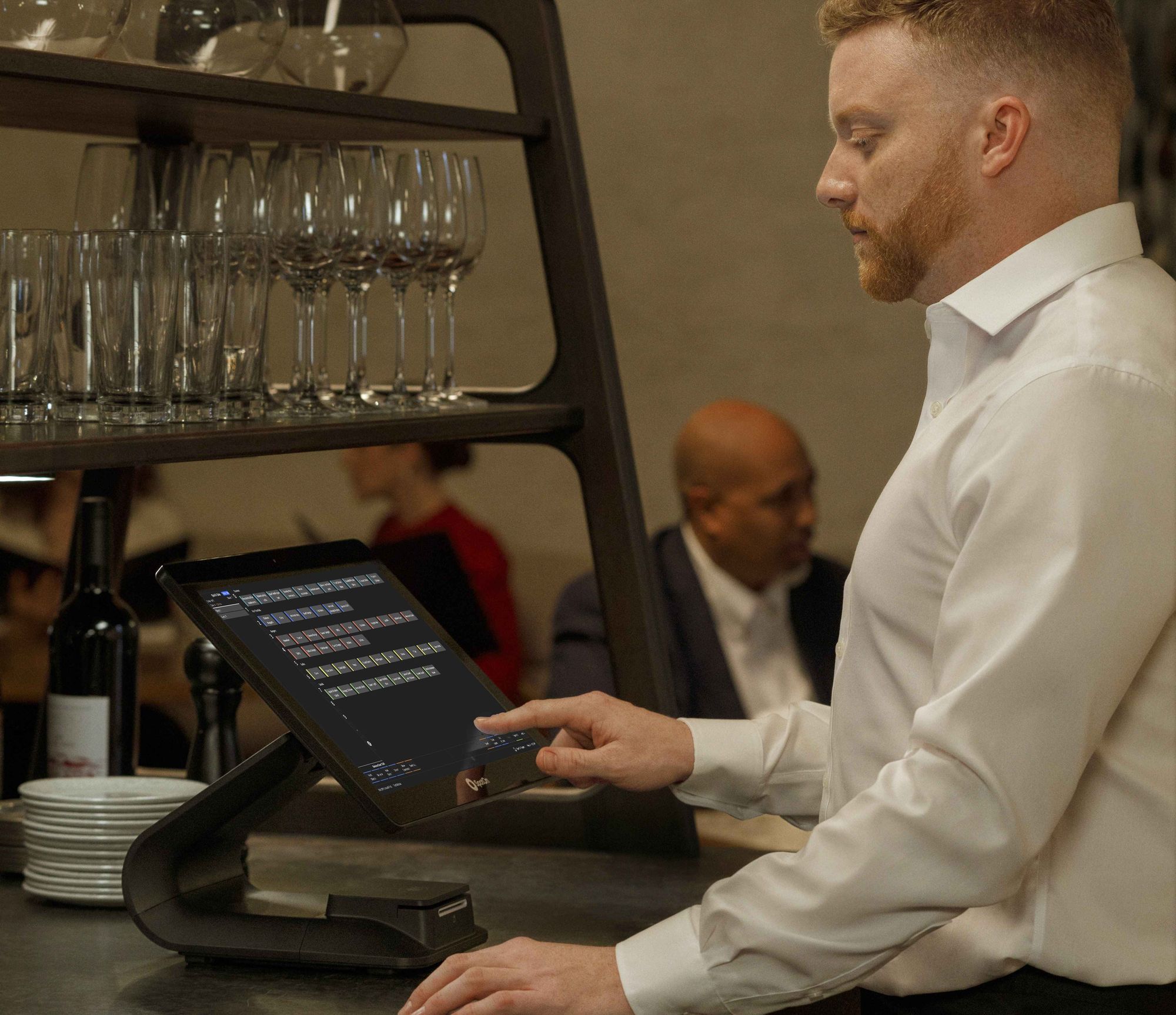 Let's see how we can help
Meet one-on-one with one of SpotOn's tech experts. No high-pressure sales tactics. Just a casual conversation to find out if we make sense for your restaurant.
Get a demo