Anyone with a beloved family recipe knows the best stories are often told through food. Craggy lasagna layers or the fragrant steam of long simmering chai provide a vehicle for memories, places, and people. The best family recipes? They also taste really good.
Baba's Pantry is a place infused with memories. From the framed family wedding portraits on the wall to the carved wall-hangings weathered by time, the walls belie an authenticity irreplicable by a fast-casual pita spot. Started in 2021 by the Kamal Family in Kansas City, Missouri, it's more of a deli-with-ambiance than a restaurant focused on sit down service (there are no servers, many guests opt for to-go). But what it lacks in tabletops, it makes up for in stories. Particularly those of the eponymous Baba, who immigrated to the United States as a Palestinian refugee in the 1970s.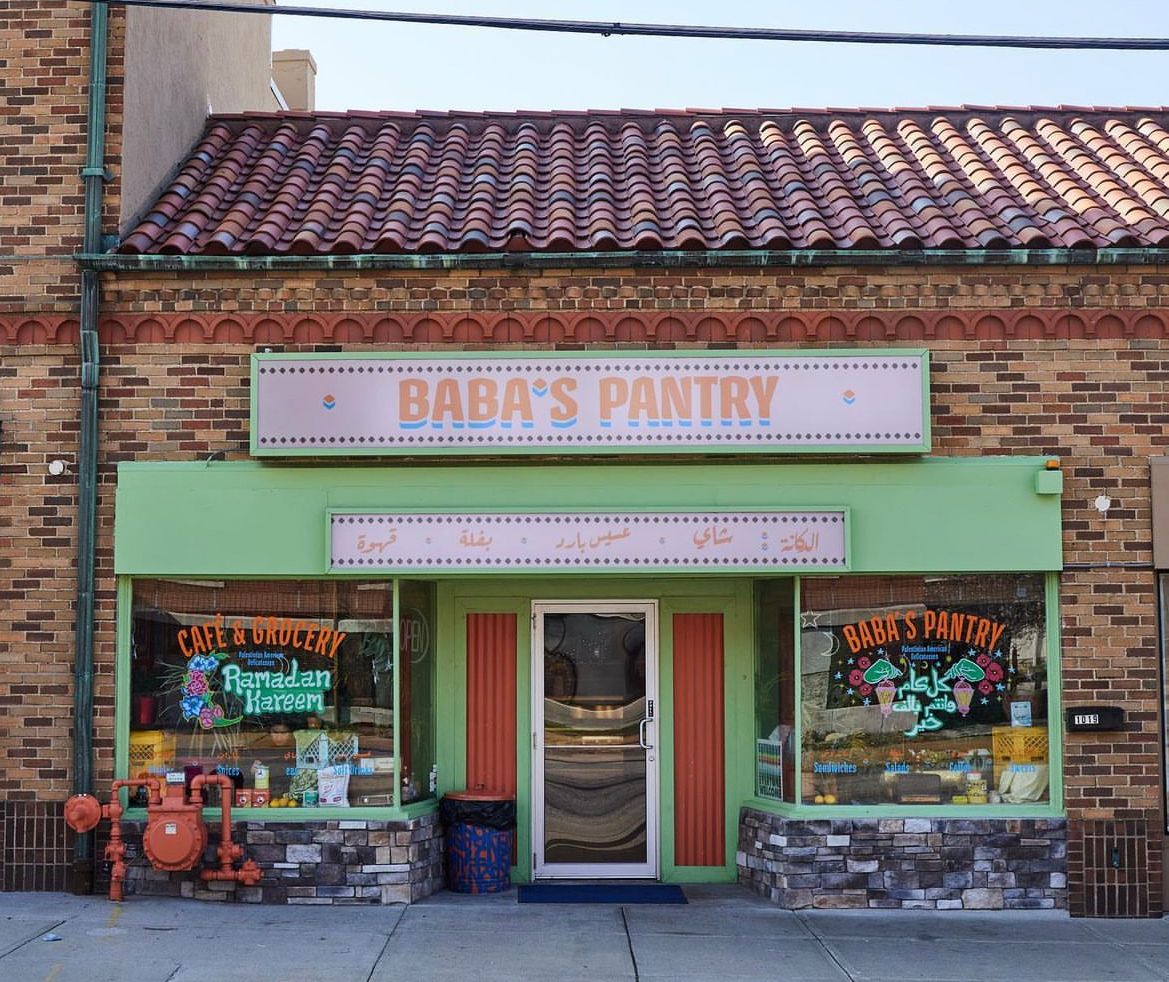 Baba's early years were shaped recreating his mother's recipes, sharing the outcome with friends and colleagues. As in many immigrant kitchens, necessity was the mother of invention. Without access to the same ingredients, Baba found creative substitutions or made his own from scratch. The result, the foundation of the Baba's Pantry menu, was a final product not quite Palestinian, not quite American, but somewhere beautifully in between.
"A lot of Palestinians don't get to live in Palestine, so they have to incorporate substitutions to recreate their foods," explains Kamal Kamal, Baba's son and co-owner of Baba's Pantry, alongside his brother Omar Kamal. "Culinary art is adaptation and creating something beautiful out of whatever sort of resources you have."
Baba's successful career was marked by a recurring theme: the lack of freedom to infuse the menu and space with his spirit and life experience. For 25 years, Baba cooked "Mediterranean food" under the guise of being Middle Eastern, but what makes him truly happy, his son Kamal knows, is being in (and from) Palestine. So when the family came across a well-positioned empty storefront in 2020, it seemed like the perfect blank canvas for Baba to create a business authentically his own.
Then the COVID-19 Pandemic happened and changed everything. It put Baba's aspirations for the location on hold. At the same time, it gave his son Kamal, who was living in New York City to pursue his own work, the space to contemplate what was important to him. He had long admired his father's perseverance and ingenuity, his ability to create something beautiful out of disparate parts.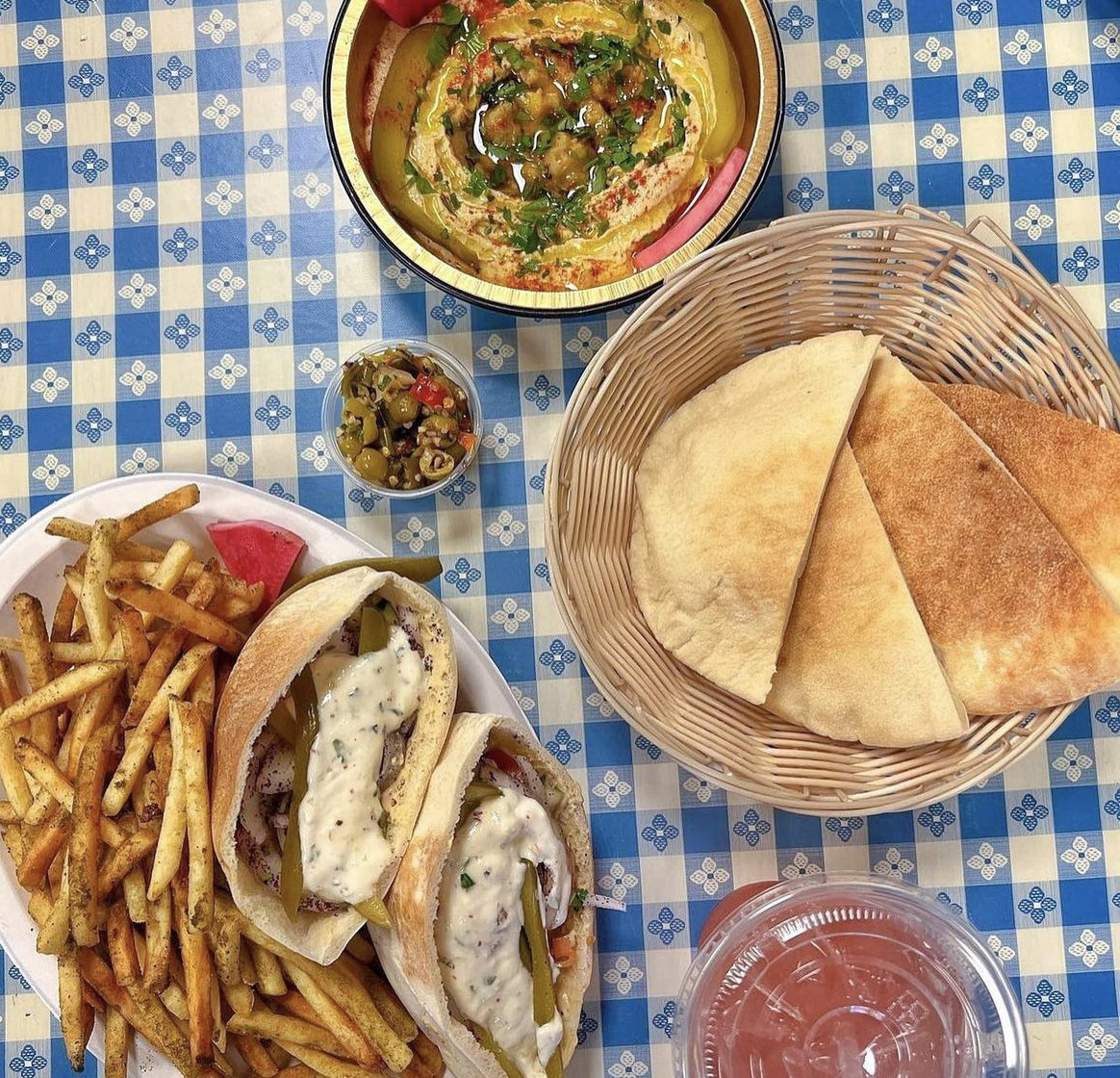 Kamal decided he wanted to help his father, but the 1,000 miles between them presented a challenge. He brainstormed with some friends and decided to start a GoFundMe to raise seed money for what would become Baba's Pantry. His graphic design background informed the brand's beginnings (and continues to inform their vibrant Instagram page). The funding effort took off, supported by their neighbors in Kansas City and friends and family from all over.
"So many people wanted to support," Kamal recalls. "They knew my dad, he was kind of locally famous. It was really beautiful and inspiring to see how many people went out of their way to donate and help us." The investment of the local community transformed a family passion project into something bigger.
When telling the story of Baba's Pantry, I try to focus on those things and share those things as well.
The Kamal family was creating more than shawarma and tabouli. It was a new chapter in Baba's story in the restaurant industry and as a Palestinian in the United States. "When people think of Palestine, it can sometimes be a sad story," says Kamal. "But there's another part to the story too, the resilience of the culture and hospitality. When telling the story of Baba's Pantry, I try to focus on those things and share those things as well."
They had found an eager audience. In September 2022, Baba's Pantry was featured in Bon Appétit as one of America's best new restaurants. The feature put them on the map, spurring locals and out-of-towners, their interest piqued by all the glowing Baba's Pantry reviews, to line up on the sidewalk and sell the place out by mid-afternoon. The increased traffic necessitated a rethink of their operations, which had previously been chugging along without much effort.
They emphasized the front-of-house to handle the lunch rush lines that had become a hallmark of the Baba's Pantry storefront. They revamped the packaging of the to-go orders, and created a new system for how to take an order and send it out. With a fast casual POS system, they found equipment that could be configured for busy and quiet times and pop-up events thanks to a handheld pos system.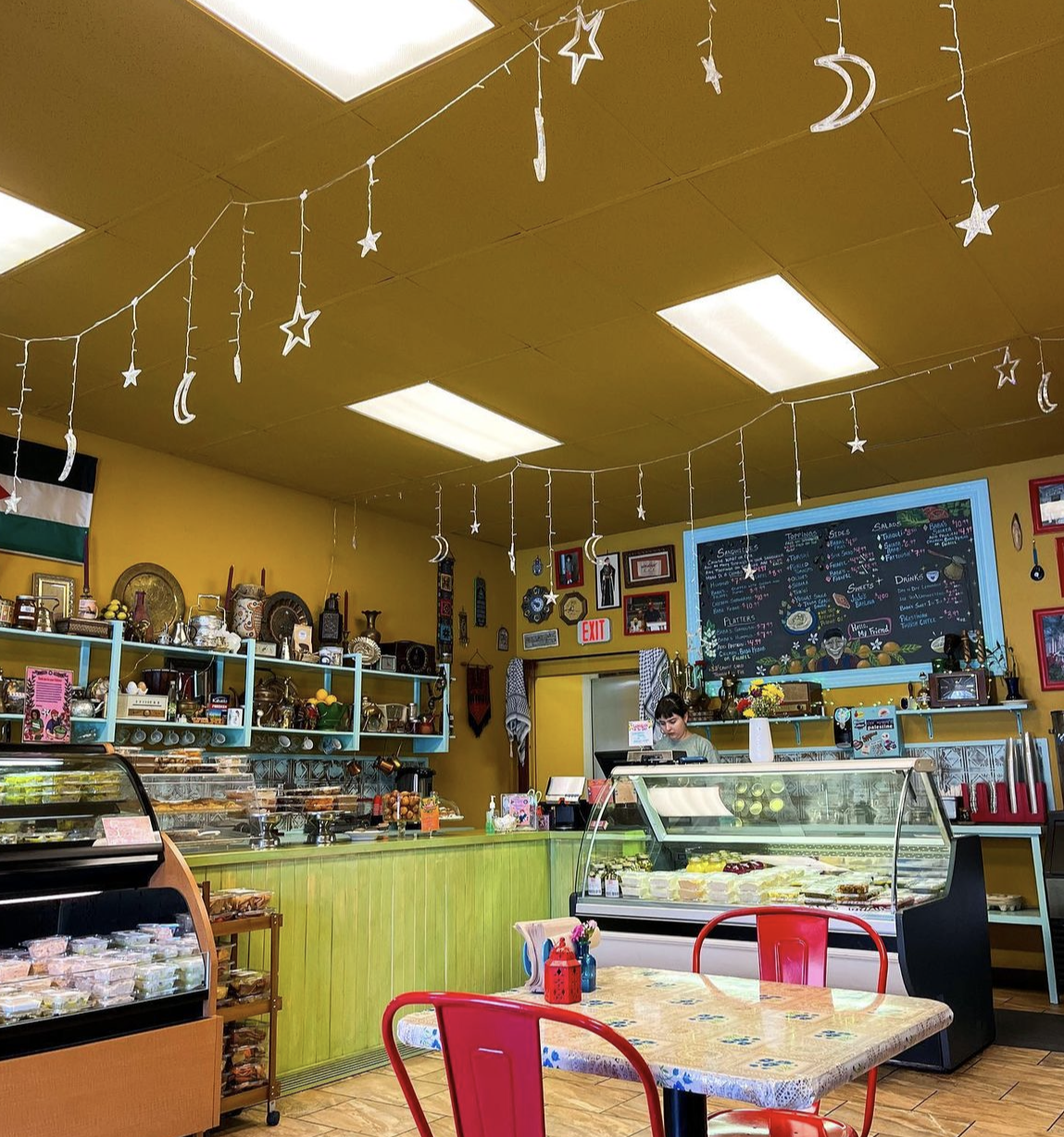 The operational aspect of Baba's Pantry might have been new, but the rhythm of bringing people together over home-cooked food was comfortingly familiar to the Kamal family. Kamal and his siblings grew up amidst the clinking jars and bright packaging of their father's pantry. Baba ensured their days began with a healthful breakfast and ended with a home-cooked Palestinian dinner, no matter what challenges the day had wrought. Baba's commitment to getting people fed goes beyond his immediate family members. Over the years, he has fed his community in the wake of the Joplin, Missouri tornado, and provided regularly to the Islamic Center Iftar and to organizations combating food insecurity.  
As with any family project, the Kamals are navigating familiar dynamics in a new setting. Thankfully, it didn't take long to find their rhythm. Every social media graphic, in-house baklava, and flawlessly choreographed to-go order, is infused with the love and admiration they feel for their father and the Baba's Pantry mission. Further evidence there's nowhere more comforting than a well-stocked pantry.