SpotOn announced the launch of Seat & Send, the first ever "order while you wait" functionality for waitlists. Here, Bryan Solar, Chief Product Officer at SpotOn, breaks down what the feature means for restaurants, guest engagement, and winning the waitlist.
What does Seat & Send do for a restaurant's guests?
It's a busy Friday night. You're at a Mexican restaurant that uses SpotOn Reserve. After jointing their waitlist, you get a text updating you on when your table is ready. Usually, you'd wait to be seated and then it would be another 10 minutes before someone takes your order. And another 5 or 10 minutes before you get your drinks. With Seat & Send, you're free from that. Now you can place your order ahead of time, while you're on the waitlist, and have your items fire to the kitchen as soon as you're seated. You get your margarita, guac, and queso immediately, and you're now first course in 20 minutes earlier. You just 86'd the wait.
This is helpful for that business lunch that can't run over. That table of friends who want to get the party rolling as soon as they sit down. And for those families like mine.
I'm a parent of three young kids, so every time we go out to eat it's effectively a race against the clock. How fast can I get chicken tenders on this table before they lose it? Time it right and the restaurant is a hero. Time it wrong and chaos. For me, Seat & Send means I can go out to restaurants more often, spend more (i.e. dessert), and give that table back in time for bed time.
What does seat & send mean for a restaurant's bottom line?
Seat & Send means you're turning tables faster, or keeping guests staying at the table but running up a larger check. I was talking to a restaurant owner recently who runs a brunch place. He told me his biggest problem is he's not able to add more hours between 8 and 11 am. We can't give you more hours, but by turning tables faster, you'll get more guests served in that lucrative brunch block. Plus, your guests get the experience they want.
With labor challenges and high food costs, profit protection is key. Anything we can do to make restaurant operations more profitable is a big win. And if I as a guest get that extra margarita or brownie sundae, well we all won.
How does this feature help restaurants engage with guests?
Restaurant-goers have two main modes. Sometimes, they're looking for efficiency and sometimes they're looking for experiences. Restaurants shine when they can meet their guests' needs. Seat & Send helps restaurants do what they do best: anticipate and meet guest needs. Whether that's faster service or more time to go over the specials since the first drink is already on the table.
How will Seat & Send improve the server experience?
A server's take-home pay is heavily dependent on average ticket size. If a guest comes in and gets their guac, queso, and margaritas quickly, they're going to be happy. It's the perfect time for the server to tell them about the specials, answer any questions about the menu, and build the server-guest relationship. The faster service leads to that second cocktail or that bonus add-on, increasing the ticket size and server's tips by 10%.
Why do you think waitlist & reservation software is essential for restaurants?
Waitlist and reservation software is essential, but not just for booking tables. Yes, it helps you forecast how busy it's going to be to help with things like staffing and inventory. Yes, it helps reduce no-shows and walk-outs with automated reminders and 2-way texting. Yes, it helps you manage your tables and servers more efficiently to increase table turns. But equally important—if not more important—is how a SpotOn Reserve helps you better understand your guests.
With SpotOn Reserve, you can create a customer profile so you know it's my fifteenth time coming in, I always drink Syrah, and I'm celebrating my mom's birthday tonight. The host sees that right from their host station to give you the warm welcome you deserve. And because SpotOn Reserve has a 2-way sync with the POS, the server also gets this information, helping create a seamless experience from start to finish.
Making people feel like a VIP is an incredibly powerful thing.
---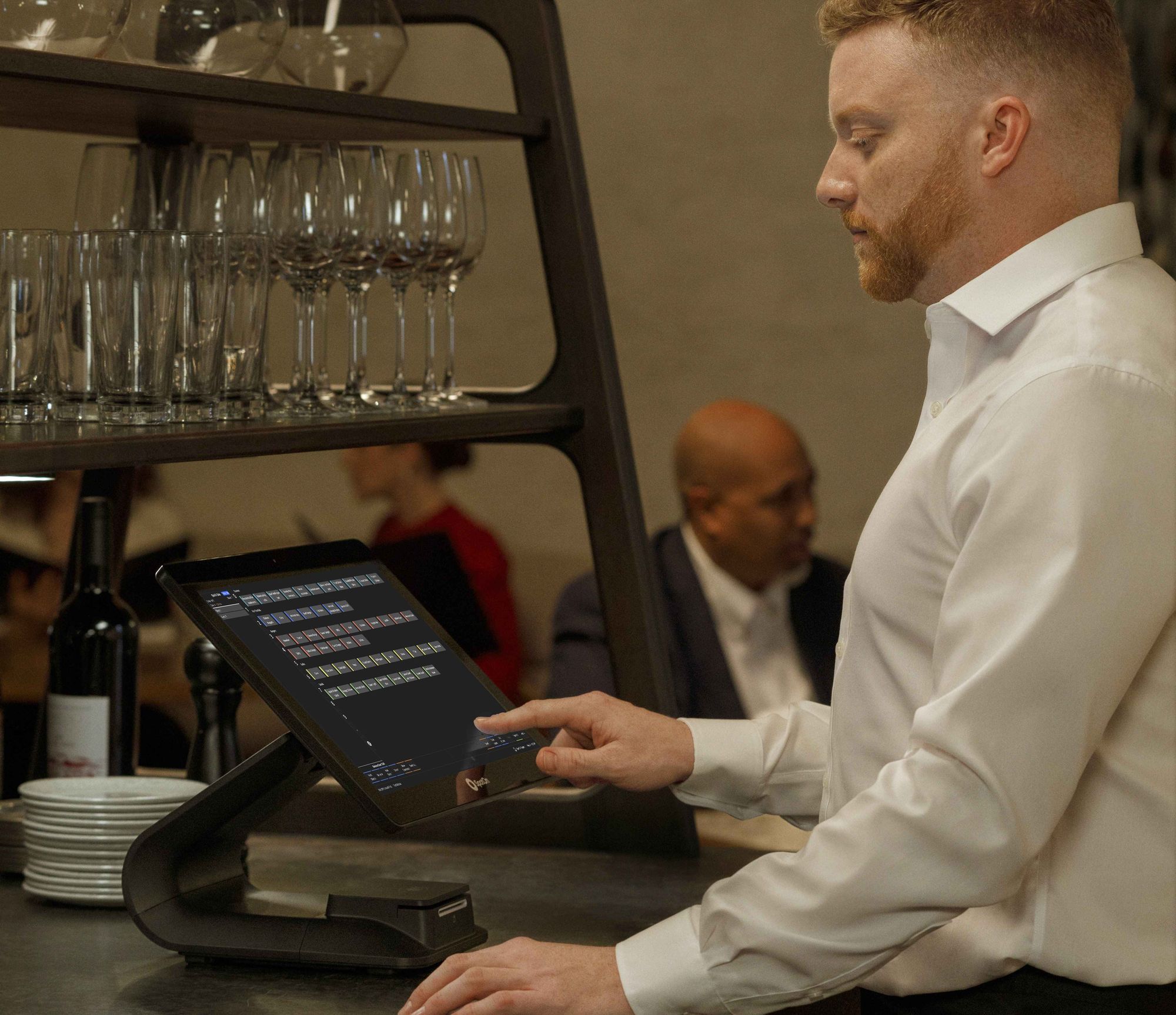 Let's see how we can help
Meet one-on-one with one of SpotOn's tech experts. No high-pressure sales tactics. Just a casual conversation to find out if we make sense for your restaurant.
Get a demo