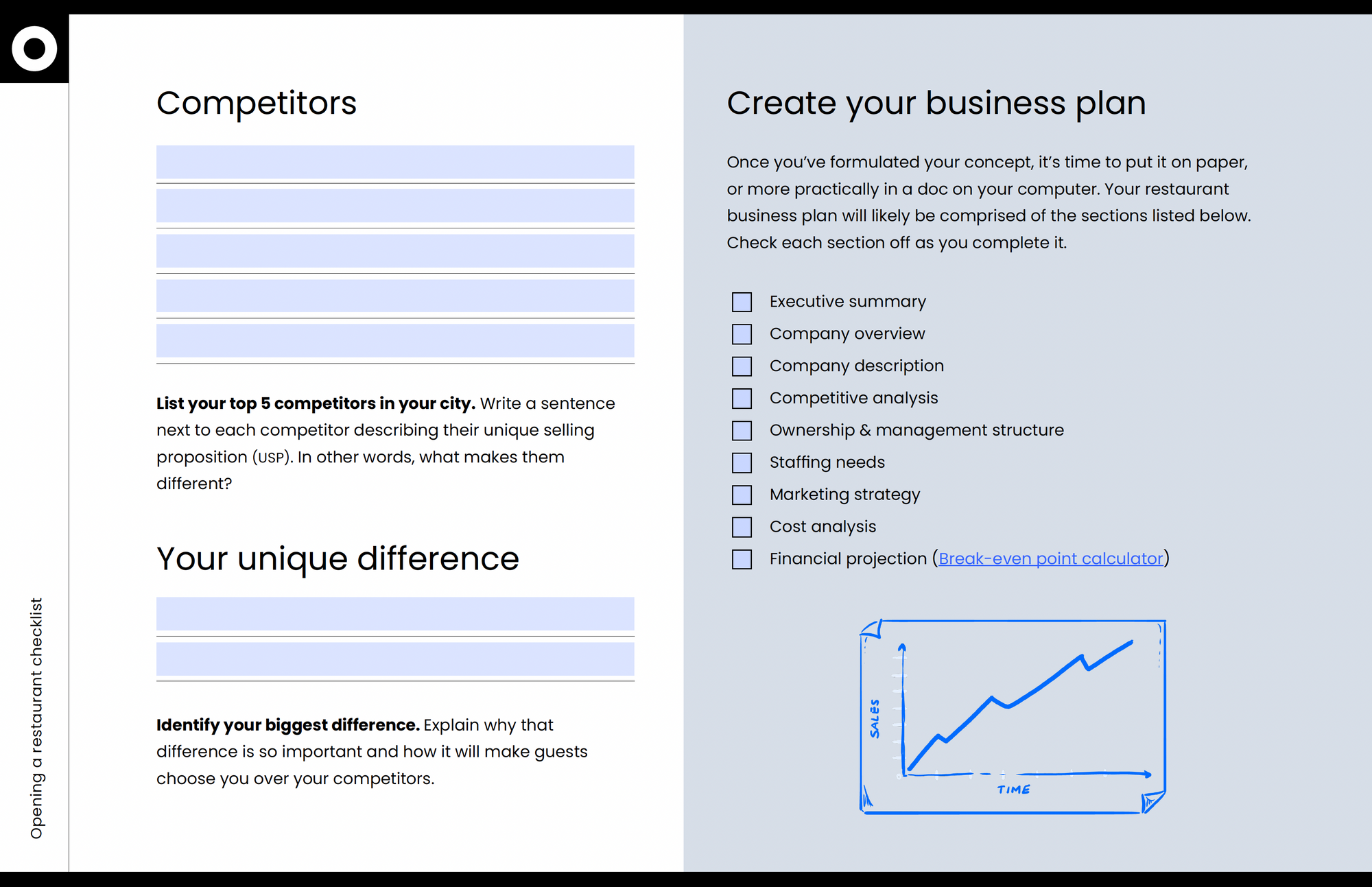 Opening a Restaurant Checklist
Get a free checklist with everything you need to do before you open your restaurant—from concept to opening day.
Get the checklist
Looking to open your dream restaurant? These days, that may seem like a bold endeavor considering high food costs, ongoing labor shortages, and false reports that 90% of restaurants fail in their first year. But this shouldn't scare you away from opening your own restaurant.
Now, more than ever, people want to eat out. Recently the National Restaurant Association found that 64% of consumers say restaurants are an essential part of their life. Also, the restaurant industry is on track to hit nearly $1 trillion (with a t) in sales by the end of 2023. Up from $864 billion in 2019.
That means opening a successful restaurant in this day and age is entirely possible. But it also means there's a lot of competition. And, as a new business owner (or seasoned one), you must have a solid path to launch. This article, coupled with our Opening a Restaurant Checklist, can serve as that comprehensive step-by-step playbook to help get you there.
💡
64% of consumers say that restaurants are an essential part of their life. –State of the Restaurant Industry 2023, National Restaurant Association
What are the steps to open a new restaurant?
We've broken down the process of how to open a restaurant into 12 steps—each with multiple steps of its own. From your first concept to your grand opening, it's all here. And no matter where you are in your journey, there's something for every aspiring and experienced restaurant owner. Let's jump in.
1. Envision your restaurant concept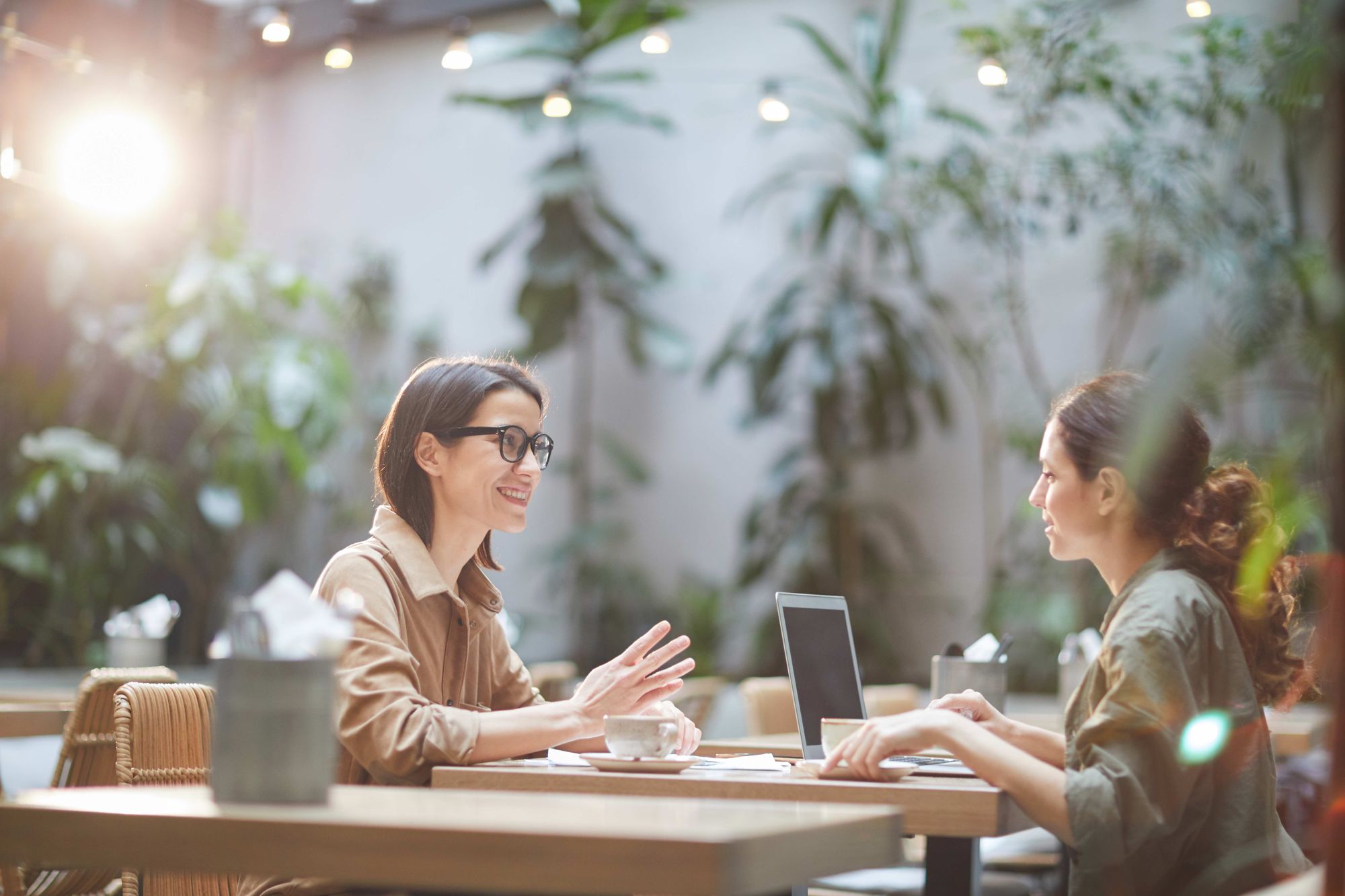 Getting to a solid profitable restaurant concept often takes a lot of brainstorming, discussion, and research. And it all starts with the guest. Successful restaurant owners know who and where their guests are, what they want, and how to effectively give it to them. Determining who is your ideal guest is the very first step to conceptualizing your new restaurant.
How to identify your ideal target market
Understanding the lifestyle of your target audience will help you build your restaurant idea. Consider how each of these factors pertains to your ideal guest and their food choices.
Target customers. Describe your audience to understand better what they want. What's their age? What's their salary? Monthly disposable income? Are they married? Do they have kids? Pets? What about favorite activities? Where do they hang out on the weekends? Where do they shop?
Cuisine. Define the cuisine you'll serve using two criteria: 1) What do you specialize in? and 2) What do guests want? But be careful. Incorporating too many styles into your restaurant concept could lower your food quality.
Restaurant type. Choose your restaurant type by your target audience's preferred service model and price point. Counter-service models—like fast casual and quick service restaurants—offer faster service at a lower price point ($6 – $15). While full-service concepts—like casual dining or fine dining restaurants—will have slower service with a higher price point ($20 – $70+). Other restaurant types to consider are bars, breweries, food trucks, bakeries, coffee shops, and pizza joints.
Location. Your restaurant's location is closely tied to where your guests are when they want to eat. People working at home or their office will want to grab a quick lunch someplace nearby, while upscale restaurants are typically in wealthier areas to be close to their guests.
Day part & meals. Being open all day probably won't be profitable. Think about when you might have the most foot traffic and determine what'll be your most profitable hours of the day—breakfast, brunch, lunch, dinner, after hours.
Competitors. How many restaurants are in your area with the same type of food and service as you? Having some competition is okay, but too much could mean that the market is saturated and you may want to pivot your restaurant's concept model to another type.
Your concept: Make it different than everyone else's
Visiting restaurants in your area can give you a better idea about what food concepts might be missing in your guests' lives. Sometimes you'll even hear people talk about what they wish was available. Maybe they're looking for an authentic Asian experience during lunch hours. Or perhaps they crave a breakfast spot with a plant-based twist. Whatever you discover and decide on though, make sure that your new restaurant has a signature element that sets you apart from your competition.
2. Write out your business plan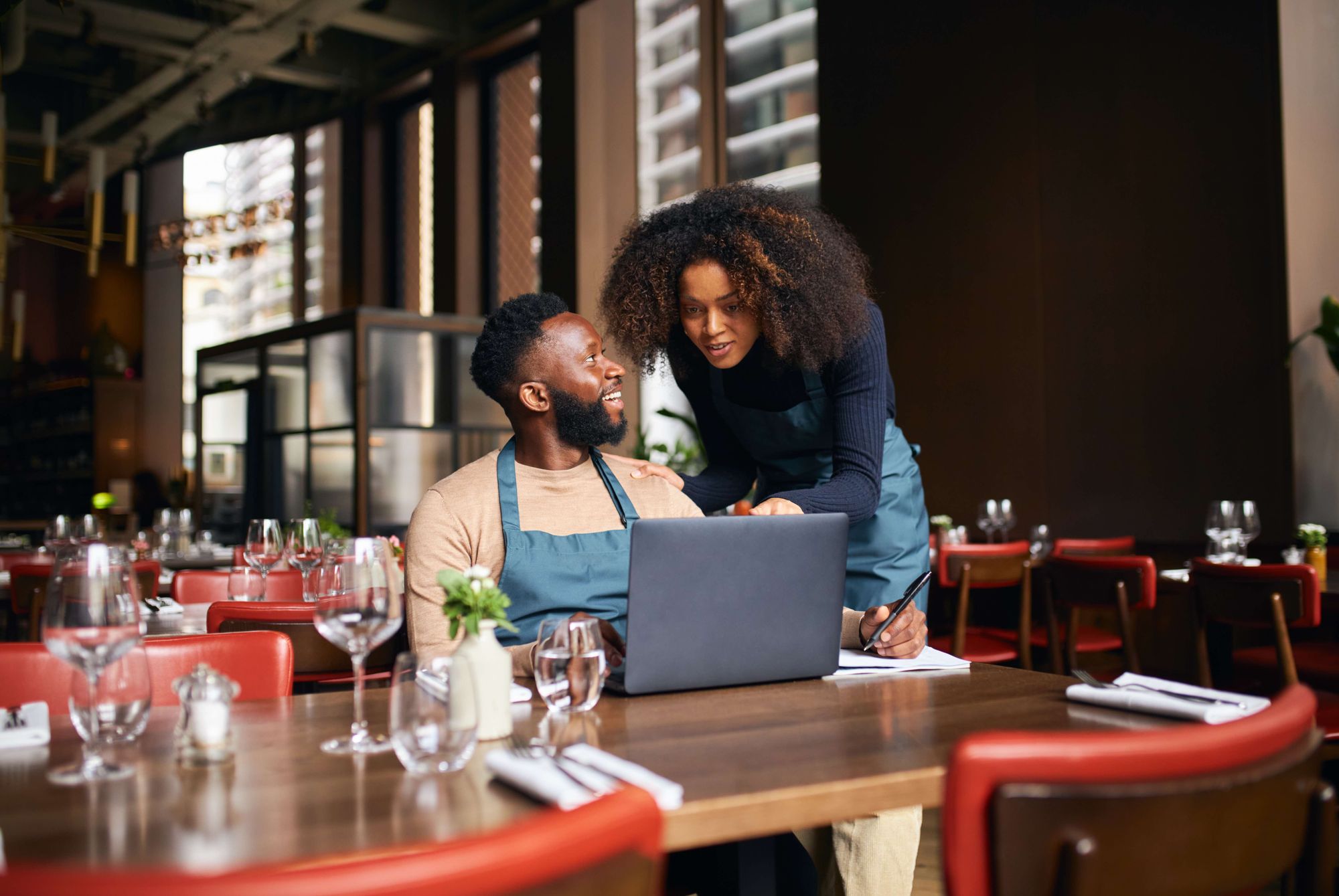 Brainstorming the concept behind your own restaurant business could happen over weeks or even months. During that time your ideas are often scattered across notes on your phone, documents on your computer, journals, or even random table napkins. Your restaurant business plan is where that information comes together. A business plan enables you to present your concept to stakeholders, banks, or investors in an organized way. In short, it explains the why, what, and how behind your concept.
What needs to be included in a restaurant business plan?
Let's identify the core elements of a great business plan for any business model.
Executive summary. A concise summary of your business plan, highlighting the most important aspects and potential benefits of your restaurant. Often the executive summary is written after the other components of your business plan.
Restaurant overview. An introduction to your restaurant, including its name, location, and main goals. This gives a glimpse into your business's identity and purpose.
Company description. A detailed explanation of your restaurant's history, mission, and what makes it special. This showcases the unique qualities that make your restaurant attractive to guests.
Competitive analysis. An assessment of your restaurant's competition, understanding their strengths and weaknesses. This helps you identify opportunities to stand out and succeed in the market.
Ownership & management structure. An overview of the people who own and manage the restaurant, highlighting their roles and expertise. This demonstrates the strong foundation of your business.
Staffing needs. An outline of the positions and skills required for your restaurant's staff. This defines how you plan to build a capable team to deliver exceptional service.
Marketing strategy. A plan to effectively promote and market your restaurant, reaching and attracting your target audience. This shows your commitment to connecting with customers.
Analysis of restaurant costs. An evaluation of the expenses involved, including your startup costs and operating costs. This helps you understand your financial commitments and plan accordingly.
Financial projection. A forecast of your restaurant's financial performance, providing insights into revenue, expenses, and when you'll reach your break-even point for profitability.
"If a new restaurant is in a hotspot like a mall, they can possibly turn a profit in a few months. If they're at an out-of-the-way location, it could take months to build awareness and get to profitability. Destination locations are a bit riskier in my opinion, but rents are usually much more favorable for the tenant."
Matthew Blair, Founder, World Wrapps Restaurants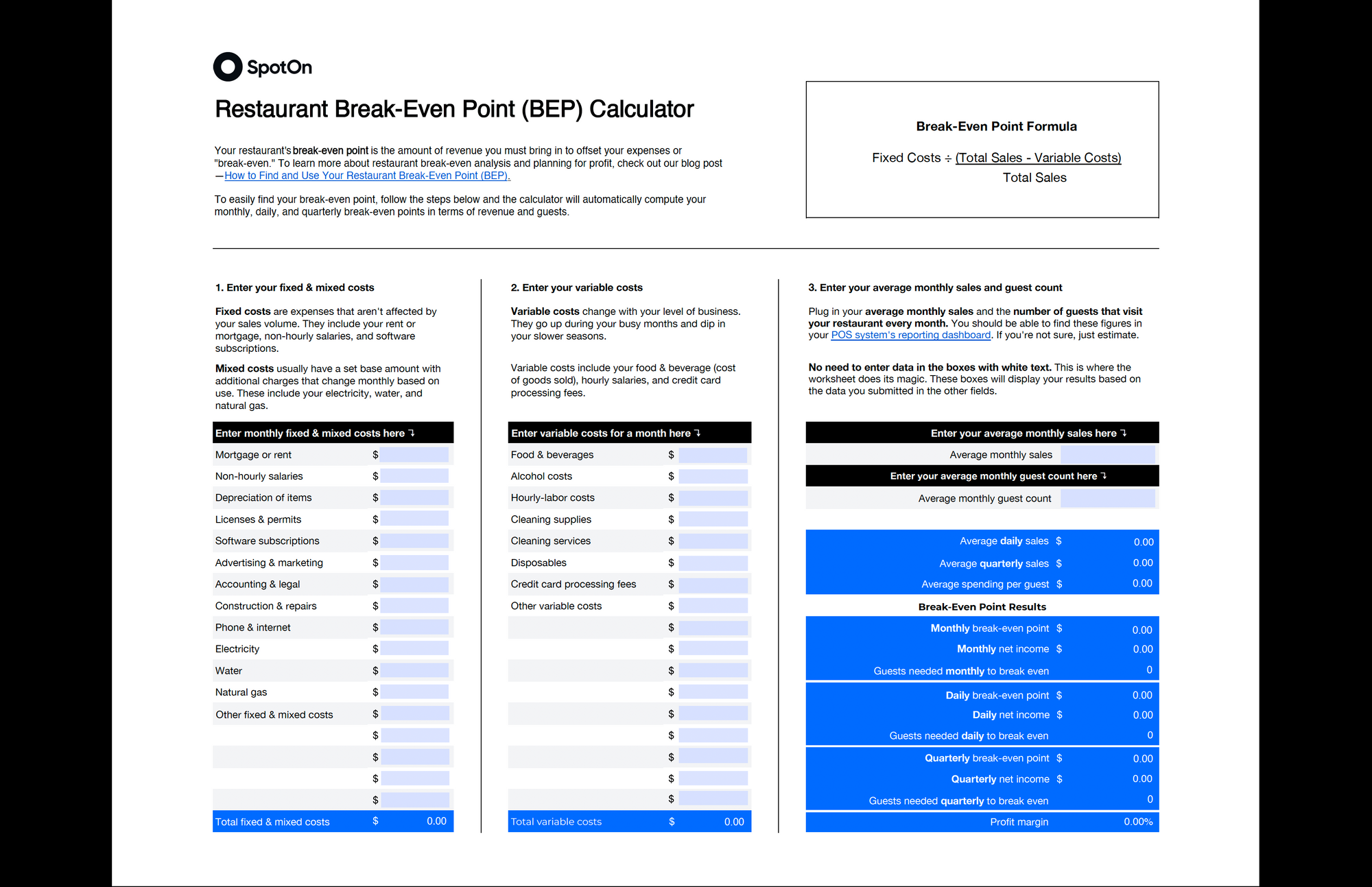 Break-Even Point Calculator
Find out how much revenue your restaurant must bring in monthly to offset your costs with our advanced break-even point calculator.
Download the calculator
3. Legally establish your business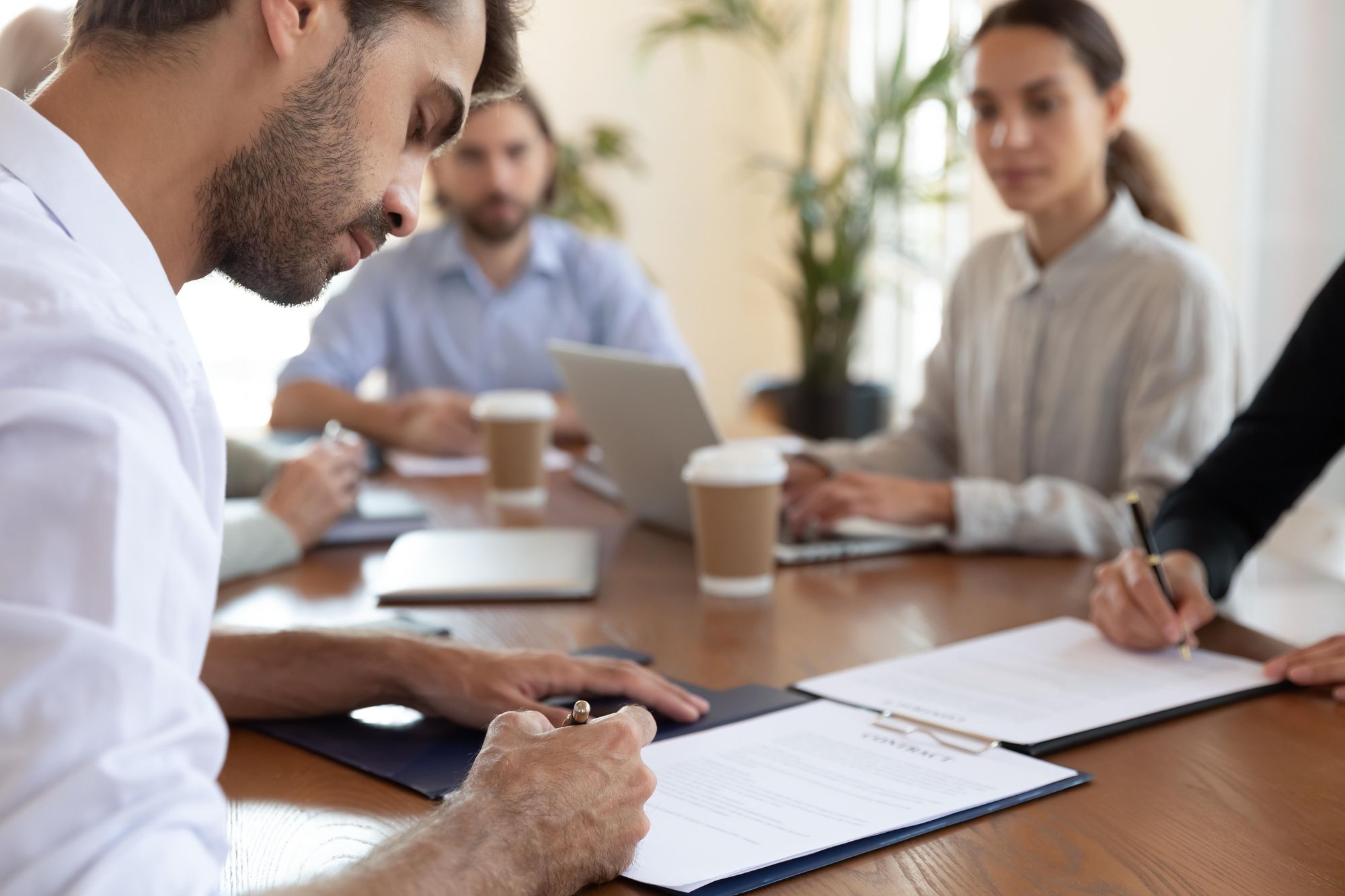 Once you've got a solid business plan written out, it's time to legally form your restaurant business. Because many factors could affect how you set up your business—ownership, structure, local laws, taxes—it's highly recommended to hire an attorney and tax advisor to ensure that all your ducks are in a row.
These professionals can help set up the right business structure for your restaurant, register your business name, decide if you need trademarks, help you get your Employee Identification Number (EIN), and identify the licenses and permits you'll need to legally open a restaurant.
Also, once you've formed your restaurant business with an EIN, you'll want to set up your business checking and savings account and hire a reputable accountant to ensure that your bookkeeping is in order from the get-go.
"Unless a new restaurant owner's background is in accounting, I'd spend the money to hire someone really good—at least for the first two years while you figure out the systems." –Allison Sullivan, Co-chef & Owner, Savoie Partners
Licenses and permits: Choose the right ones for your business
Opening a restaurant requires the necessary licenses and permits for your restaurant type. Identify the ones you'll need to open a restaurant.
Business license. Legal authorization to operate a business within a specific jurisdiction
Food service licenses. Permits required to serve and handle food safely in a restaurant or food establishment
Liquor license. Permit allowing you to sell and serve alcohol in your business
Sign permit. Authorization to install and display signage for advertising or identification purposes
Building health permit. Permit certifying compliance with health and safety regulations for the building structure
Employee health permit. Certification ensuring employees meet health and sanitation requirements for handling food
Seller's permit. License granting the authority to sell goods or services and collect sales tax
Dumpster placement permit. Permission to place a dumpster on a property for waste disposal
Resale permit. License allowing the resale of goods and collection of sales tax on those items
Live entertainment license. Authorization to host live performances or entertainment events
Music license. Permission to play copyrighted music in a public or commercial setting
Certificate of occupancy. Documentation verifying that a building complies with zoning and safety codes for occupancy
Food safety certification. Credentials demonstrating knowledge and adherence to safe food handling practices
Online presence: Establish your website and social media
With 66% of adults more likely to order takeout now than before COVID, creating a cohesive online presence is critical for a new restaurant's success in today's food industry. That starts with securing your restaurant name with a .com extension (YourRestaurantName.com). It also means claiming your restaurant name as your username on popular social media platforms like Facebook, Instagram, Twitter, and Pinterest.
💡
66% of adults say they're more likely to order food for takeout than they were before the pandemic. –State of the Restaurant Industry 2023, National Restaurant Association
Having a straightforward domain name and social media account names (without hyphens) enables people to find and share your restaurant easily online. Later, when you are starting to market to your target audience, we'll talk about setting up your Google Business Profile so prospective customers can find you in search and in maps.
4. Secure the necessary funding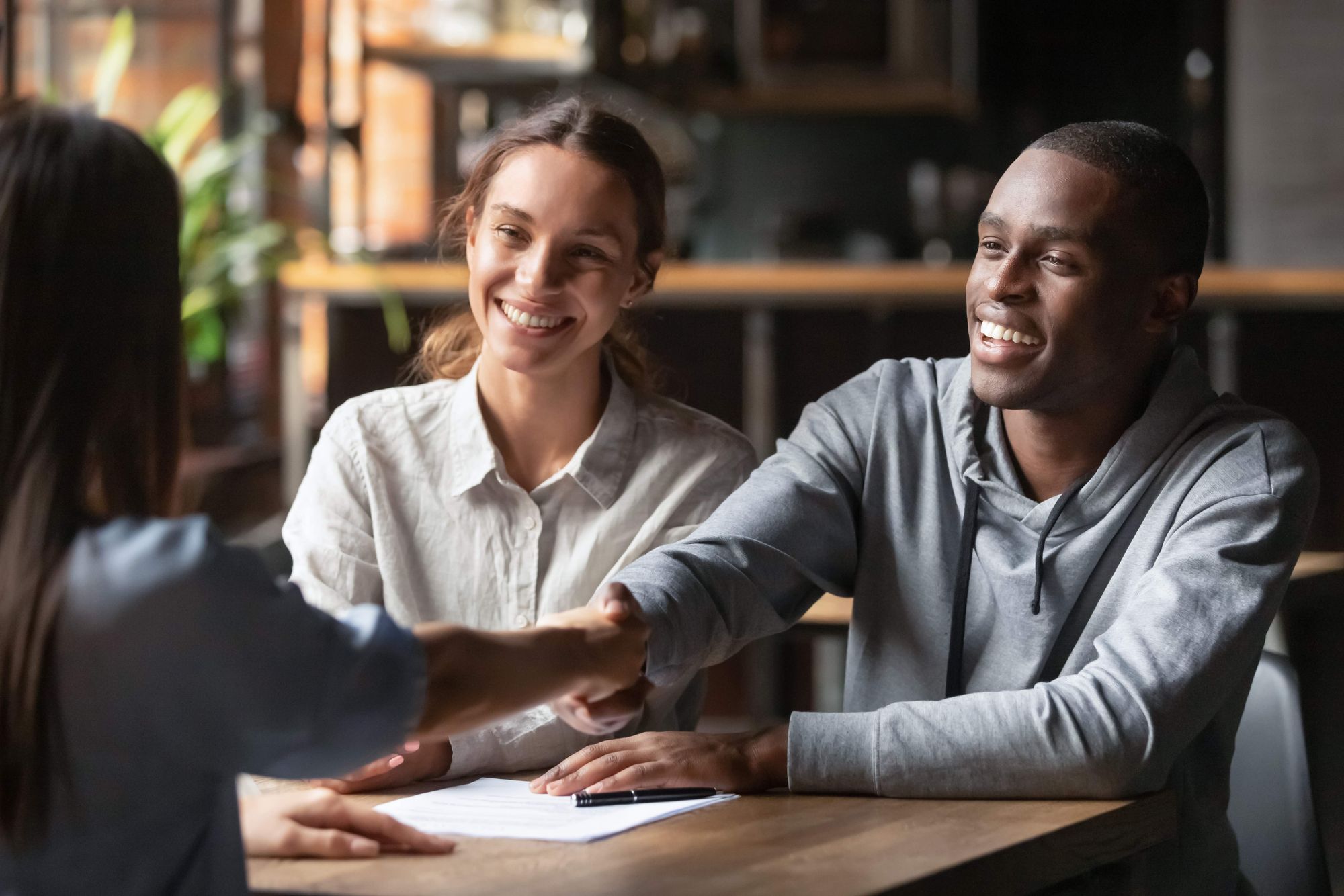 After completing your cost analysis from your restaurant business plan in step 2, you might have realized that you need more funding than initially thought to cover your startup costs and operating costs (3 to 12 months.) That's okay. There are several restaurant funding options to help new owners get the capital they need to start a restaurant. Some inevitably will be better than others for your business. Let's explore them further.
Restaurant capital: Small business loan or alternative funding?
The right lending partner can drastically speed up your time to profitability. Conversely, the wrong one could weigh you down with lengthy requirements and ongoing debt. Carefully look over your funding options to see what makes sense for your business.
Commercial bank loans. Traditional bank loans offer competitive rates and can be customized for your restaurant, but they often come with lengthy approval times and stringent criteria.
A business line of credit. A flexible financing option that provides new restaurant owners with access to a predetermined amount of funds, which they can draw from as needed to cover operational expenses.
Alternative loans. Working capital loans—like SpotOn Capital—give existing restaurant businesses a way to supplement their cash flow with a low fixed rate. Automatic payback through payment processing also means there's never a late payment and restaurants pay more when sales are up, and less when they're down. This option is perfect for established restaurant operators looking to add a new location or launch a new concept. However, if you're a new owner launching your first restaurant, you'll need to establish a track record of generating sufficient sales after opening in order to qualify.
Small Business Administration (SBA) loans. Backed by the government, SBA loans pose less risk for small businesses, but eligibility requirements and credit score thresholds can be demanding.
Angel investors and venture capitalists. Investors provide funding in exchange for a share in your business and future profits, enabling you to avoid loan repayments.
Crowdfunding. By collecting funds from a large online community, crowdfunding can be an option for popular restaurant concepts, such as Baba's Pantry. But it may not address the need for immediate overhead expenses.
Family and friends. Relying on friends and family for support and financing, in the beginning, can be valuable for small business owners. But honesty, transparency, and financial updates are crucial for maintaining relationships and managing expectations.
Merchant Cash Advance (MCA). MCAs are unregulated, short-term advances on future sales. They are often deceptive, expensive, and accompanied by aggressive collection methods that put you at risk of high fees and legal action. For these reasons, MCAs are not recommended for any business owner.
"In our fine dining restaurant, a good rule of thumb is to account for around 10% of the entire capital budget available as operating capital during the first year. Some factors to take into consideration when coming up with a number are whether there are investors and/or loans to pay back before profit is achieved, and what your projected margins are." –Allison Sullivan, Co-chef & Owner, Savoie Partners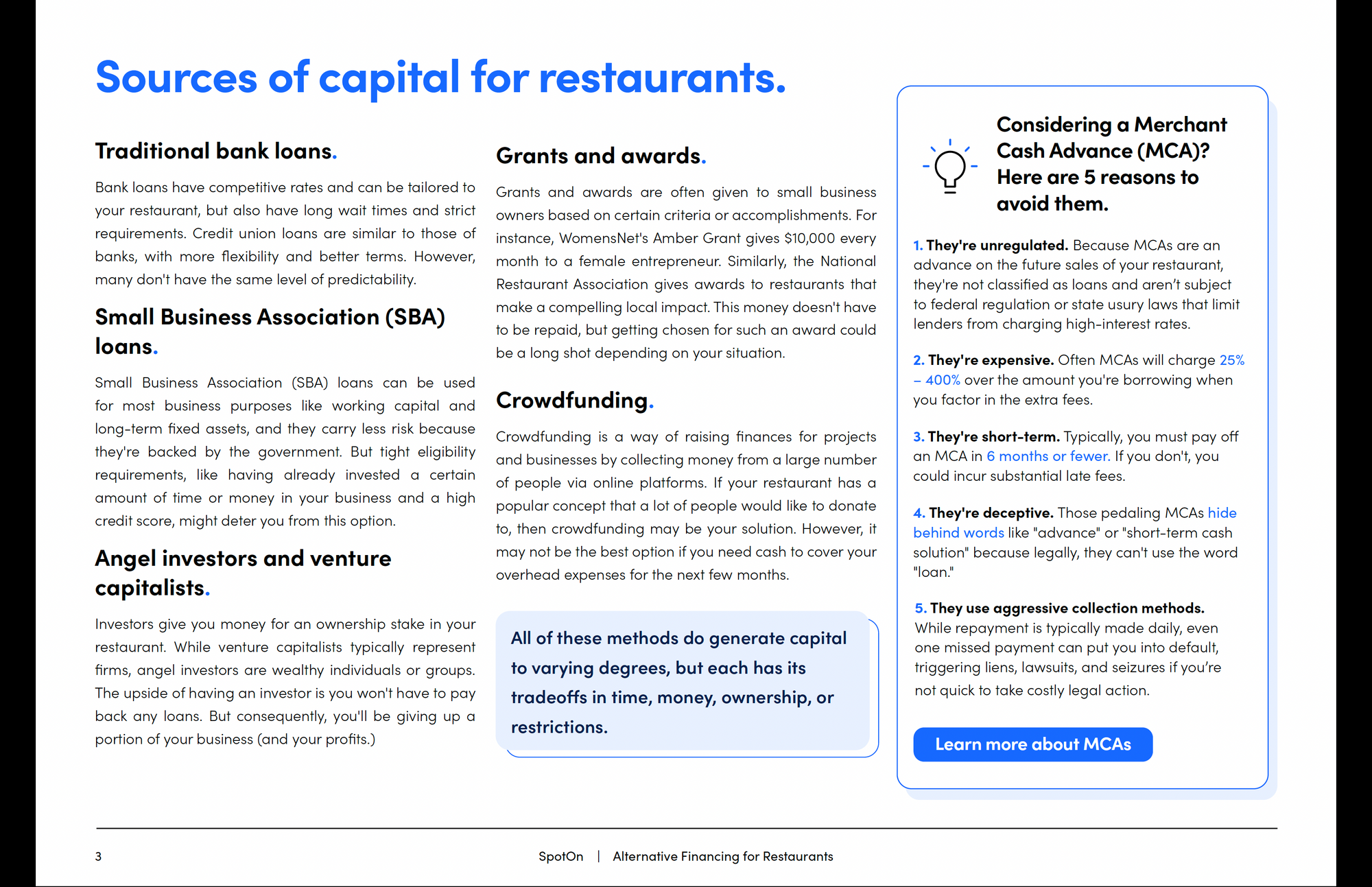 Restaurant Financing Playbook
Find out how today's restaurants are sidestepping traditional business loans and funding their ventures with transparent and affordable solutions like SpotOn Capital.
Get the playbook
5. Find the right location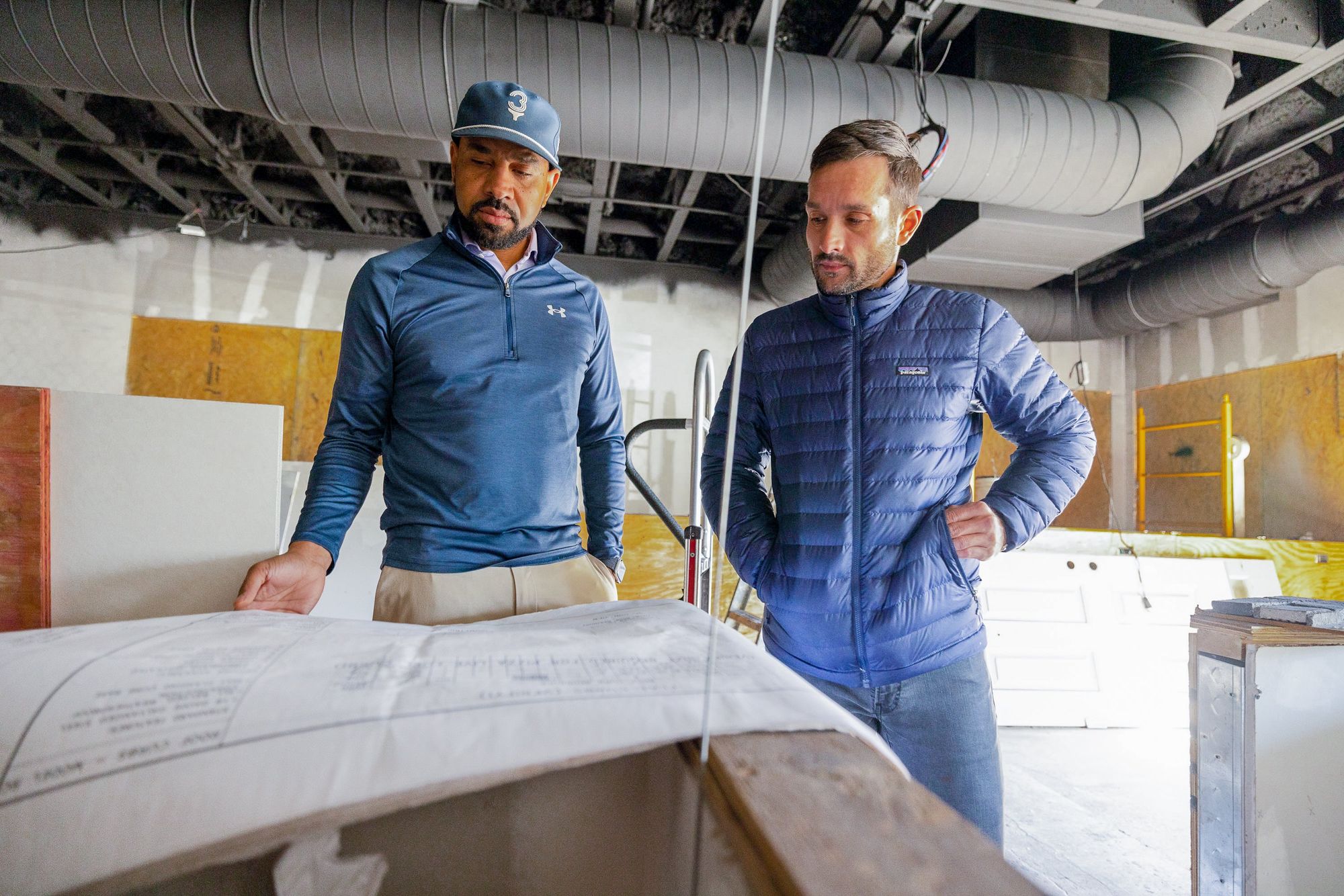 As one of the most important factors in your restaurant's success, your location should be chosen carefully while working with a commercial real estate agent. Sometimes new owners will even create their restaurant concept around a specific location.
Whichever way you do it—location follows concept or concept follows location—make sure your operation is close to where your target market lives, works, shops, or spends their free time. Even if your primary source of income comes from online orders, takeout and delivery times (and the freshness of your food) will be determined by your proximity to customers.
In addition to being centrally located, your restaurant should be easy to see and access from a main street. Consider having a drive-thru lane, curbside pickup, and a takeout window if you're a fast food restaurant. Or have plenty of room for parking, an accessible entrance, and lots of room for guests in full-service concepts. A commercial space in an area with the right foot traffic can check many of these boxes.
"When choosing a location for a restaurant, new owners should take into consideration density, average income, foot traffic, car traffic, and parking." –John Lanni, Cofounder & Owner, Thunderdome Restaurant Group - Currito, SoHi Grilled Sandwiches, Bakersfield
Interior layout: Design according to your restaurant type
For a smooth flow of traffic, opt for a counter area or dining room with an open layout that has a clear entrance and plenty of room for guests to walk around. For both counter-service and full-service concepts that want to get the most out of online ordering, a takeout prep area is a must along with dedicated parking spaces for curbside ordering.
In the back-of-house, your rear entrance should be easily accessible for suppliers with large trucks so deliveries can be dropped off in just a few minutes. Consider your restaurant type and the necessary spaces in your kitchen for efficiently fulfilling orders.
Food storage. Your dry, fresh, and frozen food storage should be close to your vendor entrance and accessible to prep cooks.
Prep station. Ideally located between your cooking area and your storage, your prep station is central to your kitchen. Access to water is important in this space.
Cooking area. Equipped with everything chefs and cooks need, your cooking area must have space for a ventilation system and be next to your dining room or counter service area. A large pass-through window is often between these spaces to ensure a smooth flow of orders.
Dish area. No matter the type of restaurant you're opening, you'll need a space that's accessible that has plumbing for a commercial dishwasher or, at the very least, a 3-section sink for hand dishwashing. In full-service restaurants, bussers will need to have unhindered access to this space. Storage for plates, utensils, and cooking equipment is also a must here.
6. Create your branding and menu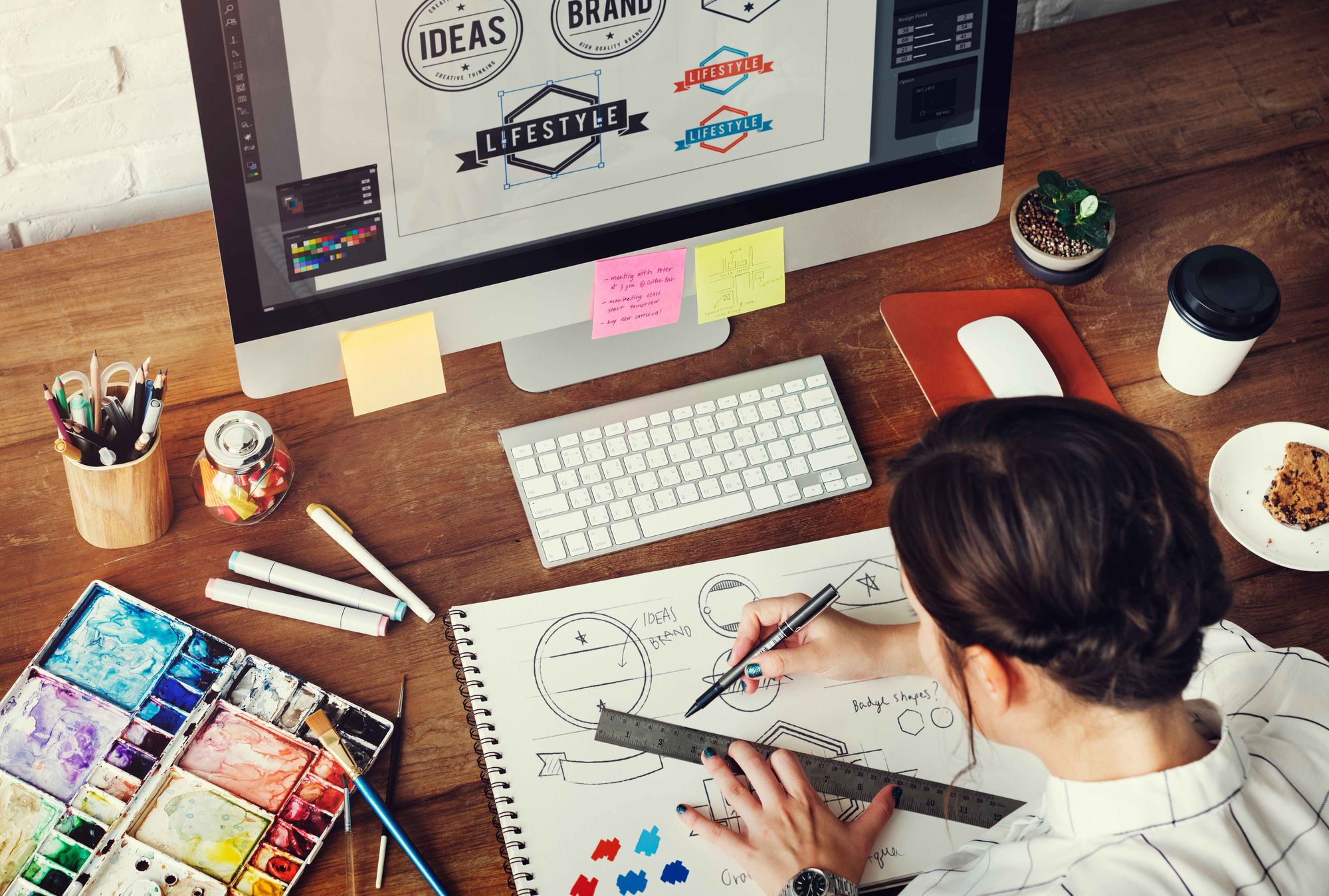 Often overlooked or underestimated by an aspiring restaurant owner, your brand represents how people feel when they think about your restaurant. Defining your brand early on will help you create a consistent experience for your guests.
Brand identity: Build out your brand before you open a restaurant
An experienced graphic designer can help you build out all the brand assets—logos, fonts, colors, and guidelines—to use in every area of your restaurant. Your brand isn't limited to just visuals, though. It shows up in how you communicate with your guests in person, through advertisements, and online. This is known as your brand voice.
And while all this may not feel like a priority when opening a restaurant, having a well-thought-out brand is at the core of every great marketing plan. 89% of small businesses in hospitality attribute branding as a key contributor to their overall success. The key is to build it out now when you start a restaurant so it's cohesive and can be referenced at every decision-making junction. Like when designing your menu, building your website, or even creating training materials for your staff.
💡
89% of small business leaders in hospitality attribute branding as a key contributor to their overall success, with 83% saying it significantly impacts revenue growth. –Survey from 99designs by Vista
Restaurant menu: Thinking about popularity and profitability
Menu engineering is the art and science of designing menus around popularity and profitability. On the popularity side, your menu items must make sense to your guests. Enough so that coming back to your restaurant, again and again, becomes an automatic routine. For most new restaurants, this means having a menu that offers a unique twist on a particular type of cuisine.
In a sense, the flavors of your food are part of your brand. Keeping your menu small and focused on your unique cuisine, will help ensure that your guests "get" what you're all about. Over the first couple of months, you can use POS reporting software—like SpotOn—to determine which items are selling best and what they're being paired with, allowing you to better tweak your menu to your guests' tastes.
On the other side of the menu engineering equation is profitability. No matter how much your guests love a particular menu item, if it's not profitable, your restaurant will lose money. The most effective way to ensure that your menu items are (and stay) profitable is incorporating restaurant inventory software that integrates with your point-of-sale—like MarginEdge—into your menu management plan.
Depending on your restaurant type and model, your menu prices should be 3 to 5 times higher than plate costs. But if those prices are too high for guests to swallow, inventory software also helps you assess which ingredients you may be able to modify to hit your target price points. And when your inventory software (profitability reporting) integrates seamlessly with your restaurant POS system (popularity reporting), you can have a complete menu engineering picture at all times and push toward profitability faster than ever.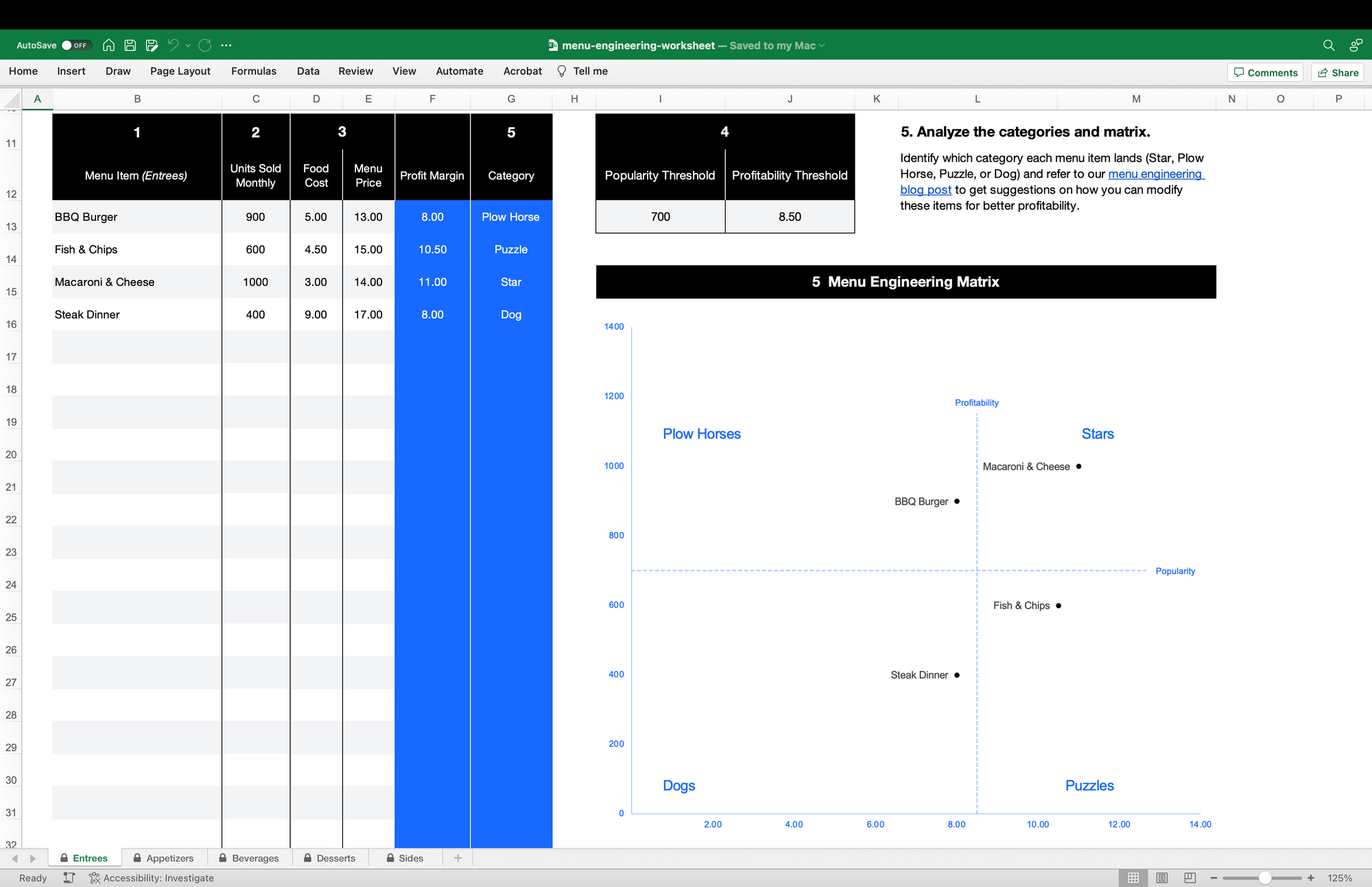 Menu Engineering Worksheet
Put your menu items in our free menu engineering matrix and analyze their popularity and profitability in an easy-to-view spreadsheet and graph.
Download the worksheet
7. Set up your restaurant equipment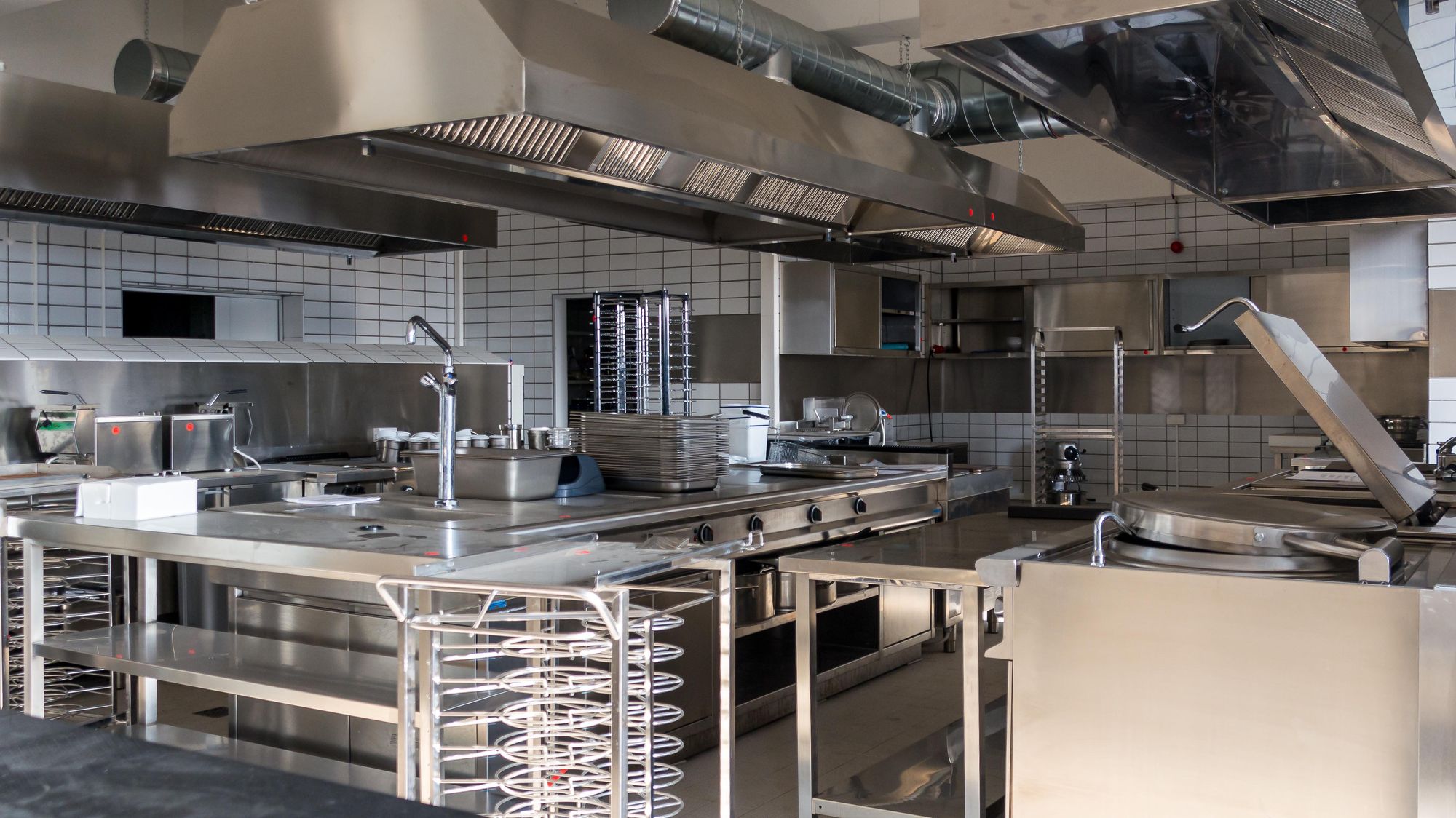 When you start a restaurant, you need lots of equipment. Purchasing industrial-grade items made for the restaurant industry will ensure that you get the most value over time. If you're on a tight budget, consider buying pre-owned commercial equipment that still has a lot of life left in it. Many local and online stores can get you a good deal on equipment if you just shop around.
Back-of-house equipment
In your back-of-house, having the right kitchen equipment will speed up food preparation and help your team get orders out accurately and on time. Here's a list of the back-of-house items to consider when purchasing equipment for your kitchen.
Kitchen prep and cooking. Commercial oven, range or stove, grill, fryer, salamander, broiler, steamers, griddle, food processor, blender, mixer, refrigerators, freezers, ice machines
Cooking utensils and tools. Pots and pans, baking sheets, knives, cutting boards, mixing bowls, measuring cups/spoons, utensils, whisks, strainers, etc.
Dishwashing station. Commercial dishwasher, racks, bus tubs, rinse aid, shelves, pre-wash sink, waterproof gloves, aprons, boots, rubber mats, cleaning scrubbers, cleaning chemicals, etc.
Service items. Plates, bowls, glasses, flatware, serving trays, napkin holders, condiment holders, etc.
Disposable items. Paper plates, bowls, cutlery, tablecloths, napkins, stirrers, to-go containers, food trays, food wrapping, condiment packets, etc.
Bar equipment. Bar refrigeration, bar sink and glass washer, ice bins, cocktail shaker and strainer, bar tools, etc.
Front-of-house equipment
Your brand will shine as you decide on how to furnish your dining room or counter ordering area. Consider the following items as you purchase equipment for your front-of-house.
Indoor and outdoor furniture. Tables, chairs, bar counter, high-top tables, host station or podium, waiting area seating, patio tables, patio chairs, umbrellas, heaters, etc.
Light and sound. Ambient lighting, task lighting, decorative lighting, speakers, sound system, background music, streaming service, microphones (for events and karaoke)
Walls and floors. Photos, paintings, murals, posters, plants, flowers, sculptures, floor materials, area rugs, floor mats, blinds or shades, curtains, etc.
Restrooms, storage, and cleaning. Sinks, faucets, toilets, hand dryers or paper towel dispensers, soap, trash cans, mirrors, coat hooks, brooms, mops, tools, etc.
Opening a Restaurant Checklist
For a list of the restaurant equipment discussed here and all the other to-dos for aspiring restaurant owners, get our free Opening a Restaurant checklist now.
Get the checklist
Restaurant tech: Make operations hyper-efficient and get more sales
The best time to set up your technology is when you open a restaurant. That's because it helps optimize your staff's daily processes from day one. For instance, implementing handhelds at a new full-service restaurant eliminates the countless hours servers would have otherwise spent walking back and forth between tables and the POS station. And that's just one piece of technology.
Integrated restaurant management software when implemented right has the potential to save new restaurants thousands of dollars in labor over a year. On top of that, it allows restaurants to serve more guests and capture upsells at every possible opportunity. Let's see how it's done.
"Learning about and using app technology is critical for business. We love the payment by QR code as a time saver for paying the check at the end of a meal." –Allison Sullivan, Co-chef & Owner, Savoie Partners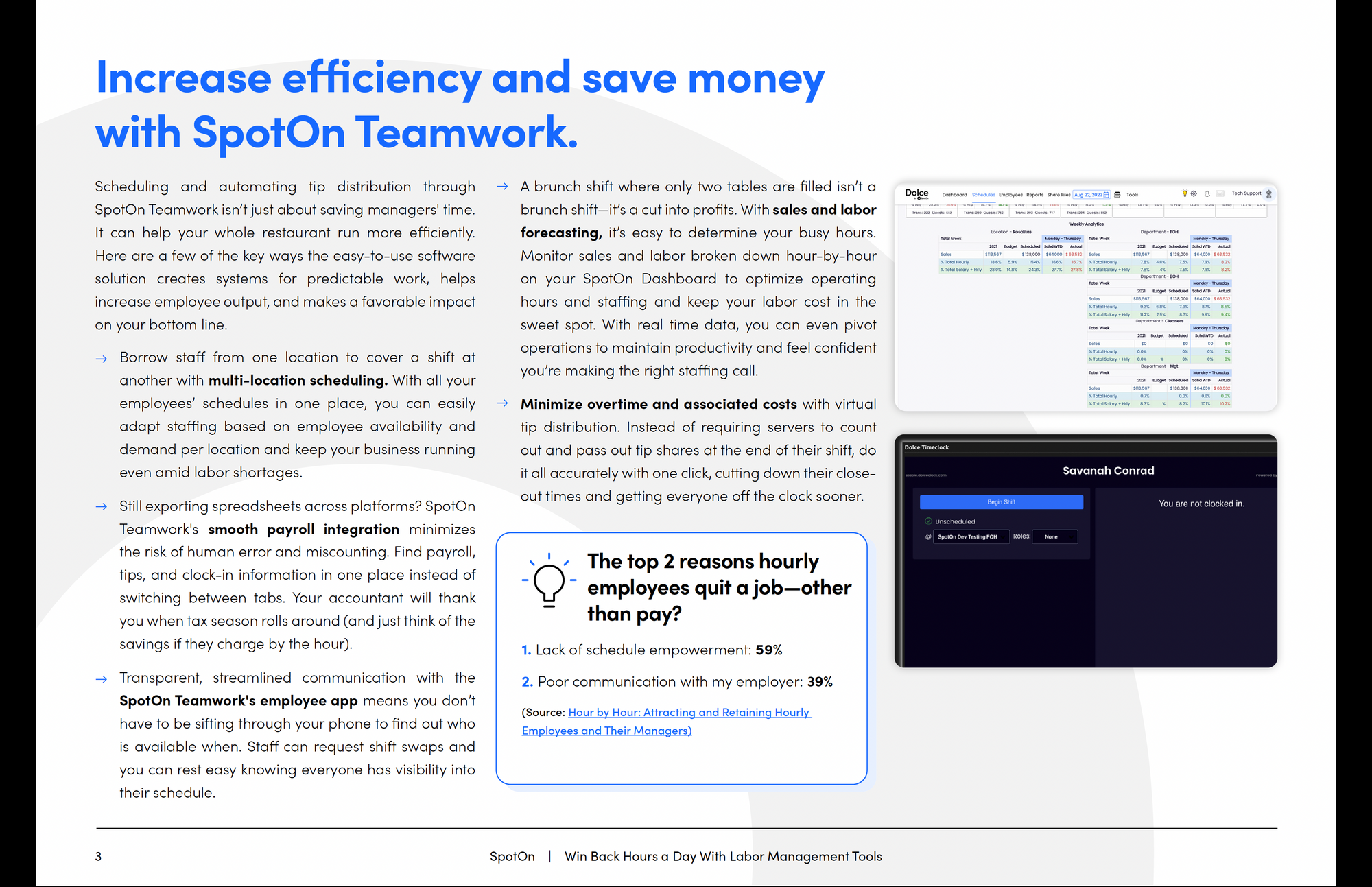 Labor Management Software Playbook
There are only so many hours in the work week. See how you can spend less time on scheduling and tip distribution, and retain your top talent, with SpotOn Teamwork.
Download the playbook
8. Lock in your menu items and suppliers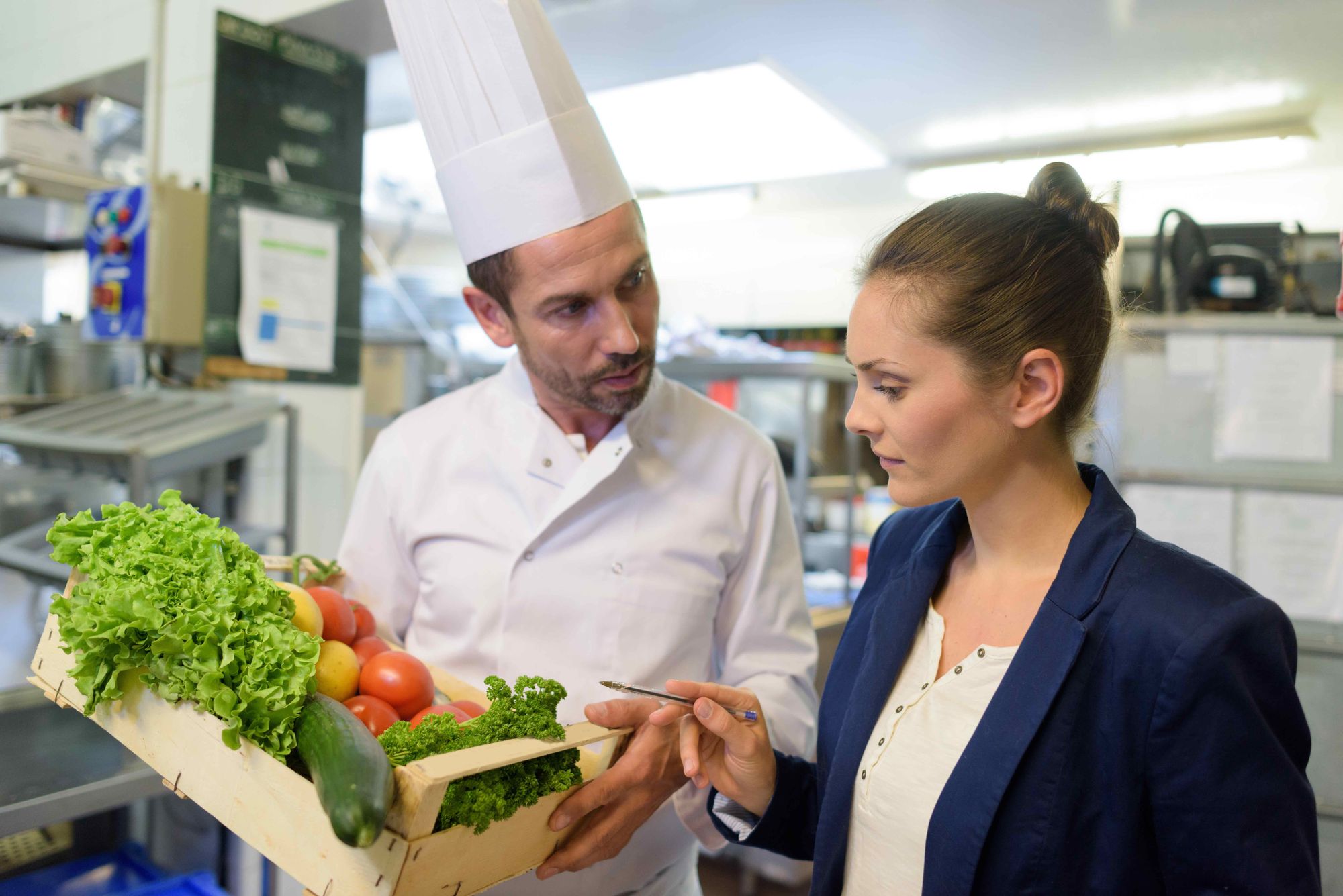 After testing and modifying your ingredients for taste and cost-effectiveness, it's time to lock in your ingredients and create your menu. Using your brand assets created in step 6, your designer can build out print menus for your in-house guests. Keep your menu simple and scannable to avoid overwhelming guests. Make sure you have plenty of white space and keep menu item descriptions short and informative.
For your suppliers, look for companies that can give you the most ingredients for a low price. When restaurants order more, suppliers often like to provide discounts to retain their business. Also, consider using nearby producers for fresh ingredients to promote your local economy.
9. Hire employees for the long-term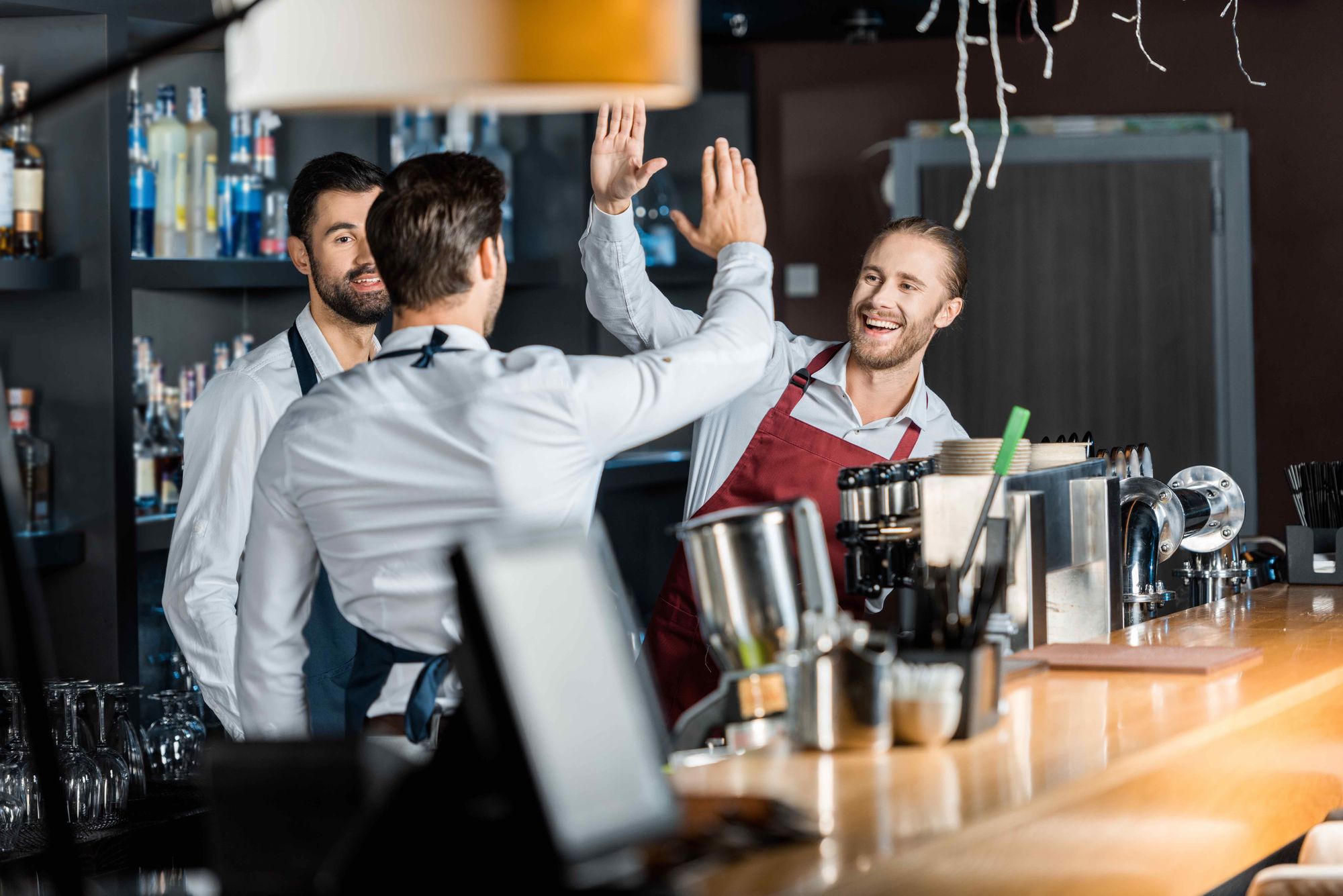 Your team is an essential part of your operation, but the hiring process can be both time-consuming and costly. So retaining good restaurant workers is paramount. Look for individuals with untapped potential and who are motivated to grow with your restaurant. Couple that with the right tools, training, and an opportunity to make money and you'll be on the path to establishing your winning team.
"Especially in a new restaurant, I can't stress how important it is to get to know your opening team by investing some of your time and energy in each individual. There is a balance to strike when hiring someone between emotional skills (like optimism, empathy, and work ethic) and learned skills (like steps of service, or knife skills). The employee that has the emotional tool of self-awareness will likely be someone who can be motivated, motivate others, and contribute long-term." –Allison Sullivan, Co-chef & Owner, Savoie Partners
When hiring staff, consider the following areas of your restaurant.
Back-of-house. Kitchen manager, head chef, sous chef, line cooks, prep cooks, dishwashers, pastry chef, baker, and butcher
Front-of-house. Managers, servers, counter staff, bartenders, hosts/hostesses, bussers, food runners (expos), baristas, sommeliers (wine stewards), and cashiers
Office staff. Accountant, social media manager, marketing manager, cleaning staff, maintenance person
Train your team for success
New staff members might walk out of a new restaurant because of a lack of clarity and not enough training. To avoid this, ensure that all staff have a couple of weeks of training before your soft opening so they understand all the aspects of their positions. On top of that, your front-of-house team should be well-versed in your customer service policies, while your back-of-house employees are aware of your food safety regulations.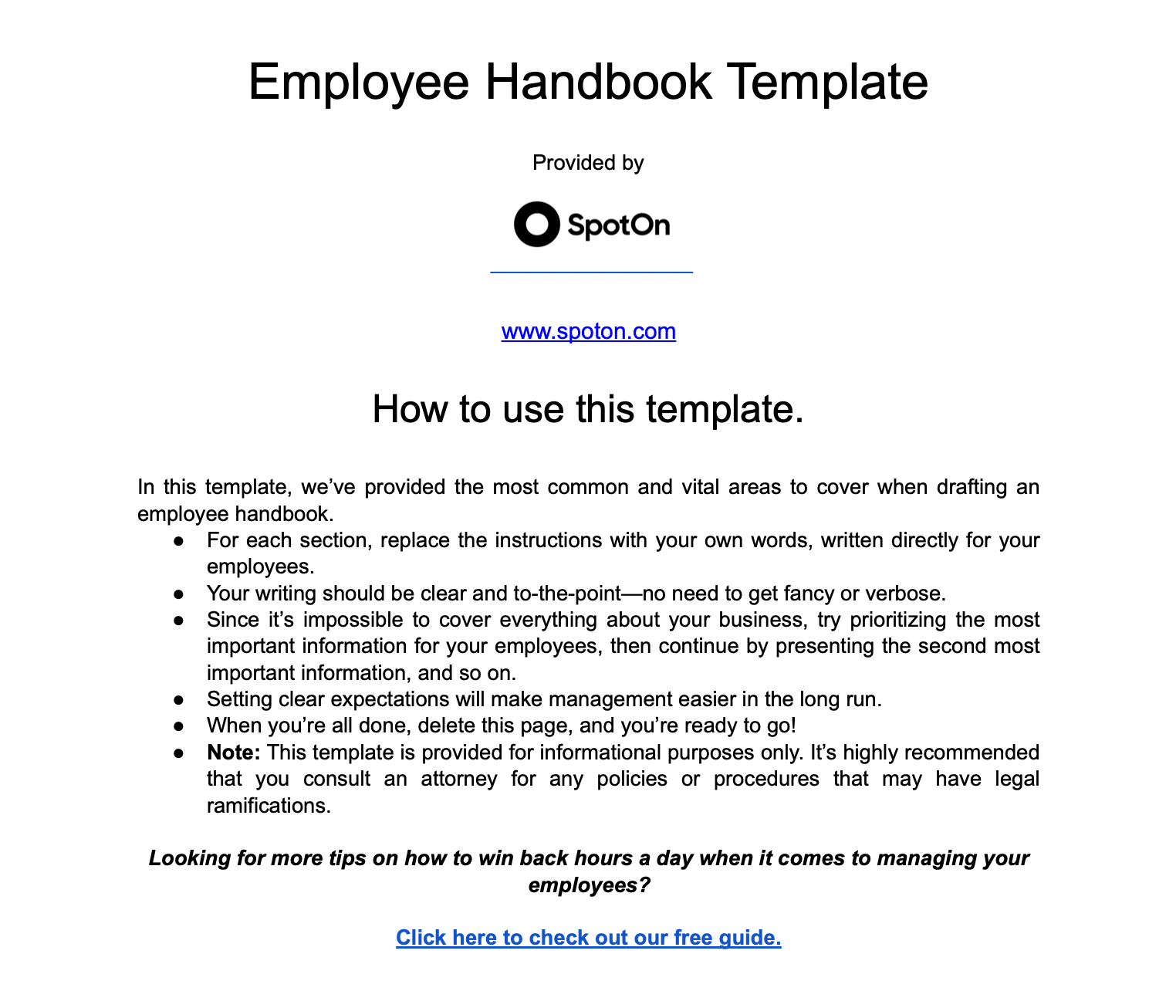 Employee Handbook Template
Create your employee handbook in a fraction of the time with our professional template. Just add your restaurant's information and policies and you're good to go.
Download the template
10. Build a sustainable marketing plan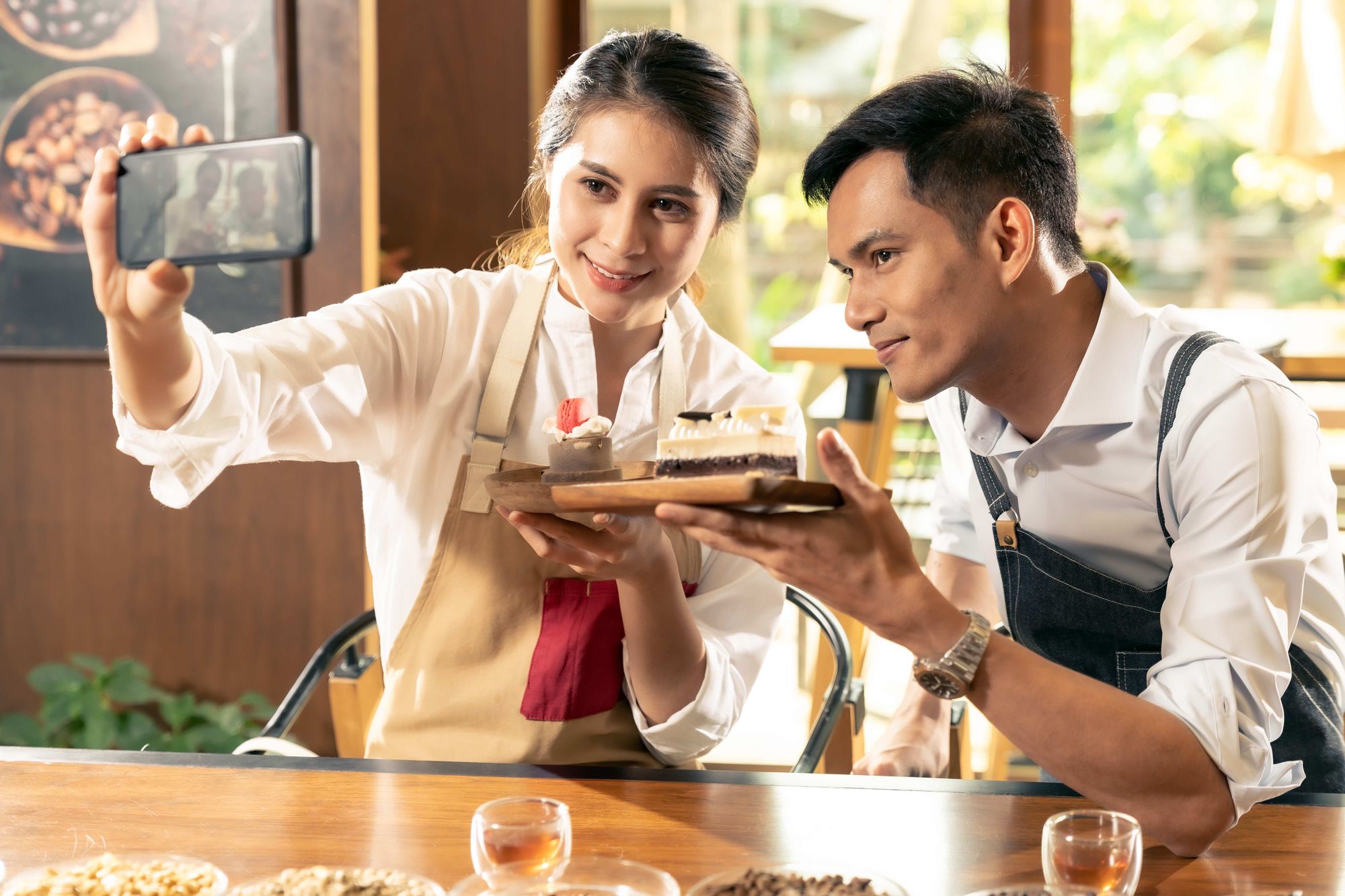 Getting in front of your target market is critical when you launch, but staying at the top of their mind throughout the year is also important for sustaining revenue. So we'll look at both.
Marketing for launch
Website. The online headquarters for your restaurant, your website should be local SEO optimized, showcase your menu, and explain your restaurant's unique story. Hire a local web developer or use SpotOn Website for a done-for-you small business website that's easy to keep updated.
Google Business Profile. Set this up a couple of months before you open a restaurant and build anticipation by letting guests know your restaurant is coming soon. Make sure all your business info is accurate, add photos of your restaurant, and connect them to your online ordering, waitlist, and reservation system (if you can.)
Social media marketing. You've already created your social media accounts in step 3, but now it's time to build a following. Start engaging with your audience up to 3 months before you open a restaurant. Then keep them updated a few times a week on the big day enticing them with deals and specials.
Press release. Let local newspapers, magazines, TV stations, and other media outlets know about your restaurant and the details of your grand opening through a press release.
Marketing for sustainable growth
Business cards. Have your designer create business cards for your managers and have them printed at your local printer shop.
Review management. Claim your business profile on Yelp and TripAdvisor and respond to reviews daily (Google and Facebook too) using review management software.
Email campaigns. Use integrated POS marketing software to capture guest data and plan periodic text, email, and social media campaigns to notify your guests of special deals and upcoming events.
Loyalty rewards. Implement customer loyalty software to encourage guests back in by letting them earn and redeem points for special rewards.
"The best way to get customers in is to not only have digital marketing, but also guerilla marketing. New restaurant owners need to get out there and let the local community know who and where they are. And they need to keep them by delivering a great product with friendly service." –Matthew Blair, Founder, World Wrapps Restaurants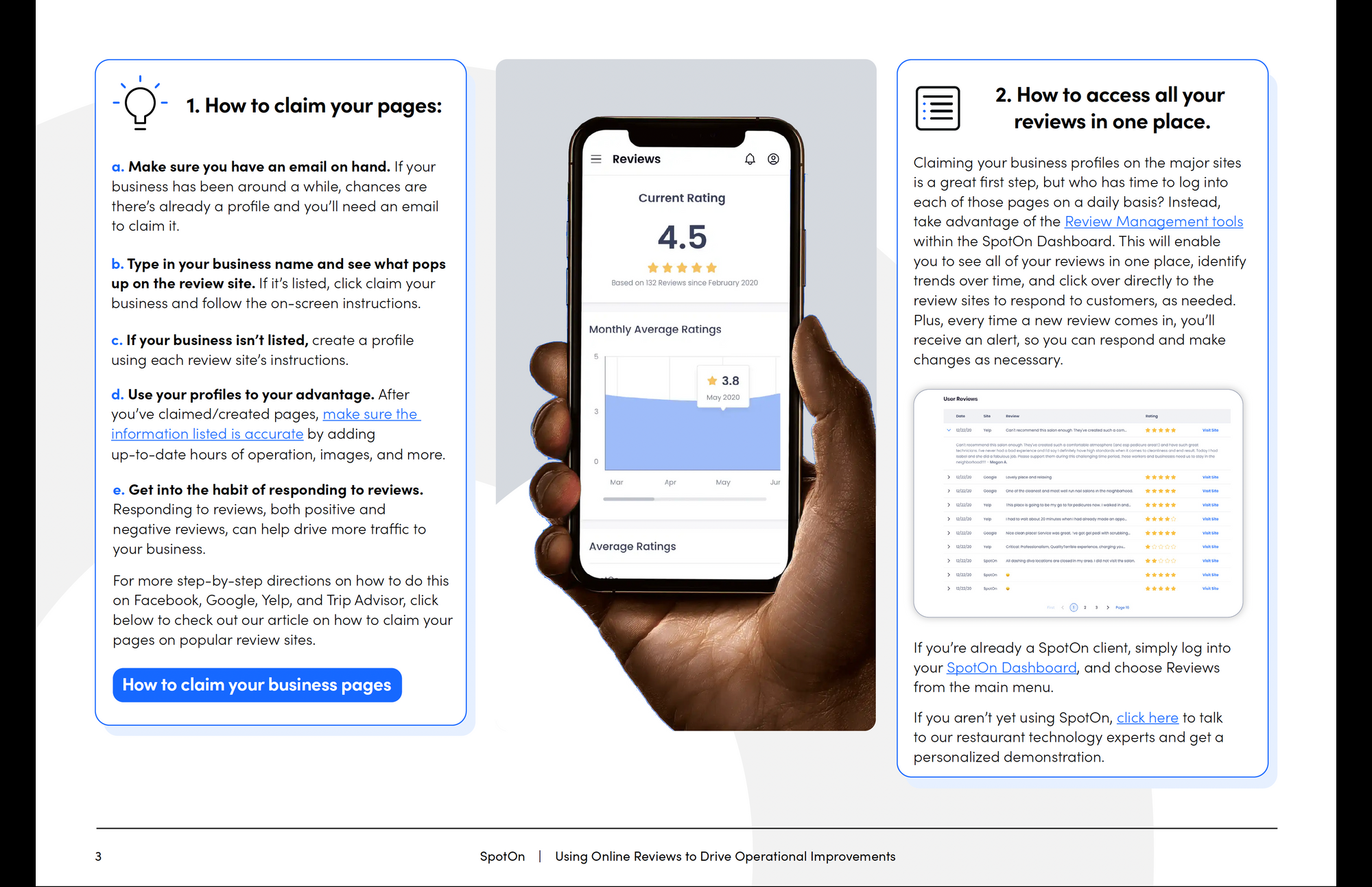 Review Management Playbook
See how simple it is to use online reviews to catch wind of operational issues at your restaurant—and fix them before they become a serious problem.
Get the playbook
11. Hold a soft opening and a grand opening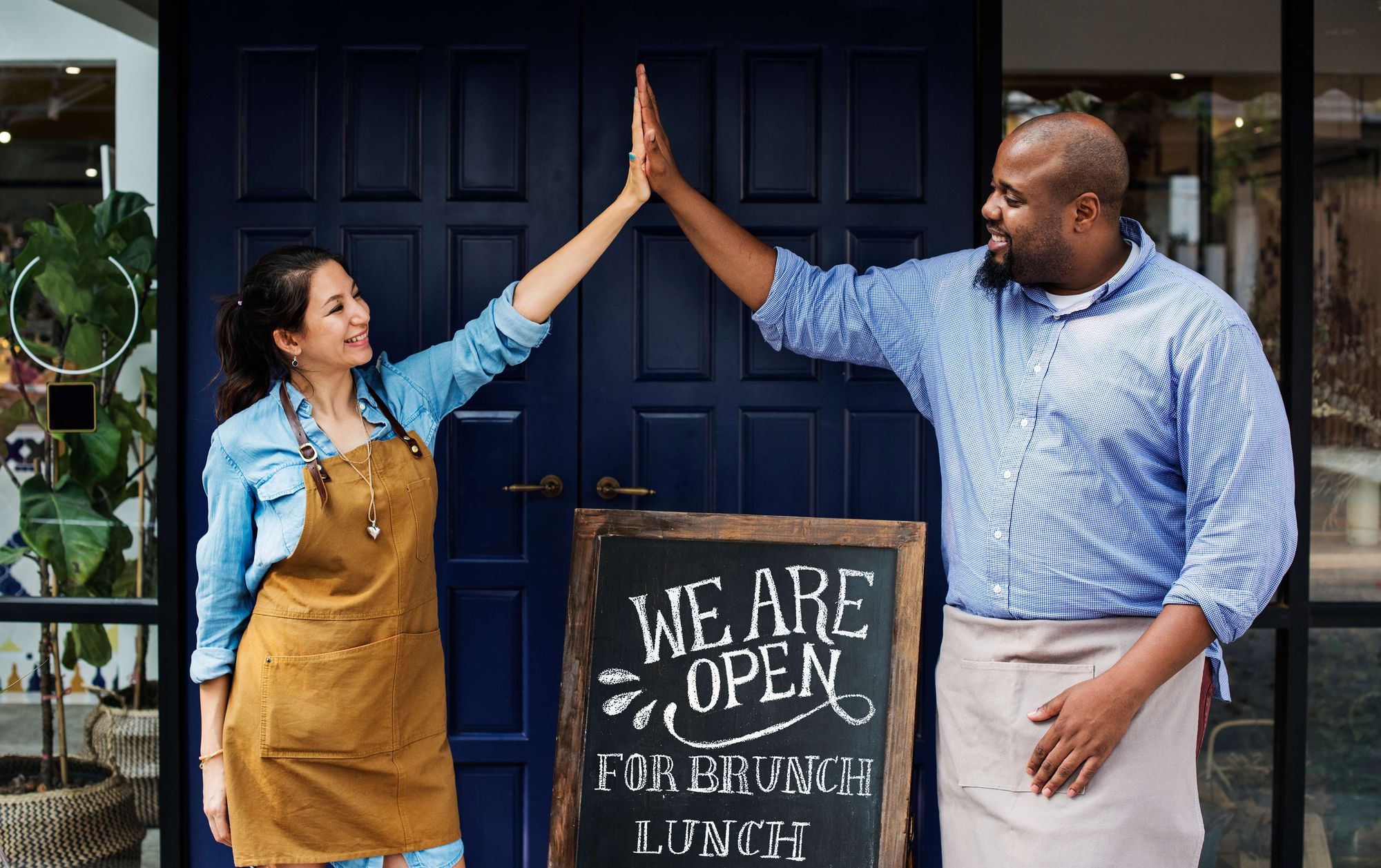 When you open a restaurant, consider holding 2 openings. A soft opening for friends, family, and favorable journalists and a grand opening for the general public. Your soft opening serves as a dress rehearsal for your staff while showcasing a sample menu of various items from your complete menu. This gives your management the ability to observe your staff in action and make modifications to your processes in preparation for the big day.
Your grand opening should be advertised as a major event that introduces your restaurant and all that it has to offer to the public. For a really big splash on the big day, check out the following tips.
Offer special discounts on signature items so guests are motivated to give them a try. You can also give deals when certain items are paired.
Ensure you have plenty of staff on hand for the day so you don't get overwhelmed by the crowds.
Give special enrollment bonuses for guests who sign up with your loyalty program, starting the spark for repeat visits from loyal customers.
Showcase only your regular menu items (not specials) so guests can get acquainted with your offerings without unnecessary confusion.
Feature a band or live entertainment to encourage guests to stay and try more of your menu.
Hold your grand opening over a long weekend and extend your hours to maximize the number of guests that can show up.
12. Track your progress and adjust for profit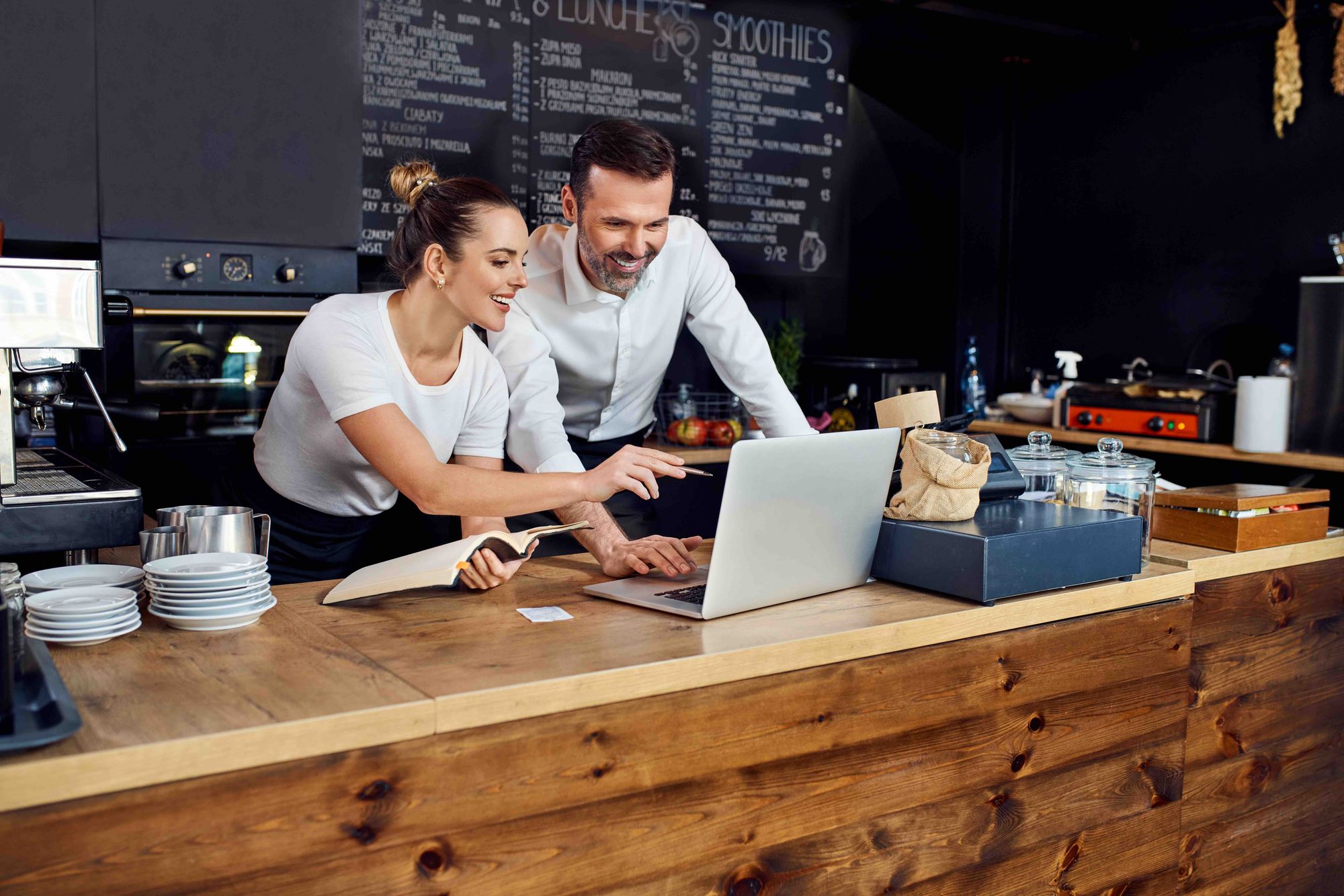 This step-by-step guide on how to open a restaurant not only gets you a successful launch, but also gives you a firm foundation for driving repeat business. How do you do that? Simple.
Track your sales in your Product Mix (PMIX) reports to monitor what's selling and what's not. Consider adjusting your menu every quarter at least to keep it in line with your guests' tastes and recent food cost changes.
Find a cadence with your social media accounts posting at least a couple of times a week. Announce upcoming specials and build your following with pictures of your most delectable dishes.
Monitor and respond to reviews daily to improve your dining experience and build a 5-star reputation. Positive or negative, be sure to pass on reviews mentioning specific staff members.
"Making tough decisions is part of the path toward profitability. More often than not, there is a discrepancy between a restaurant's financial assumptions and its actual operating costs. Nearly every restaurant stumbles out of the gate with controllable expenses like labor costs or food costs, and the only way to get out of that situation is to make some tough decisions. The inclination is usually to try to increase sales, but this is a band-aid solution. Learning to manage your costs to your sales will set you on a course for long-term growth." –Allison Sullivan, Co-chef & Owner, Savoie Partners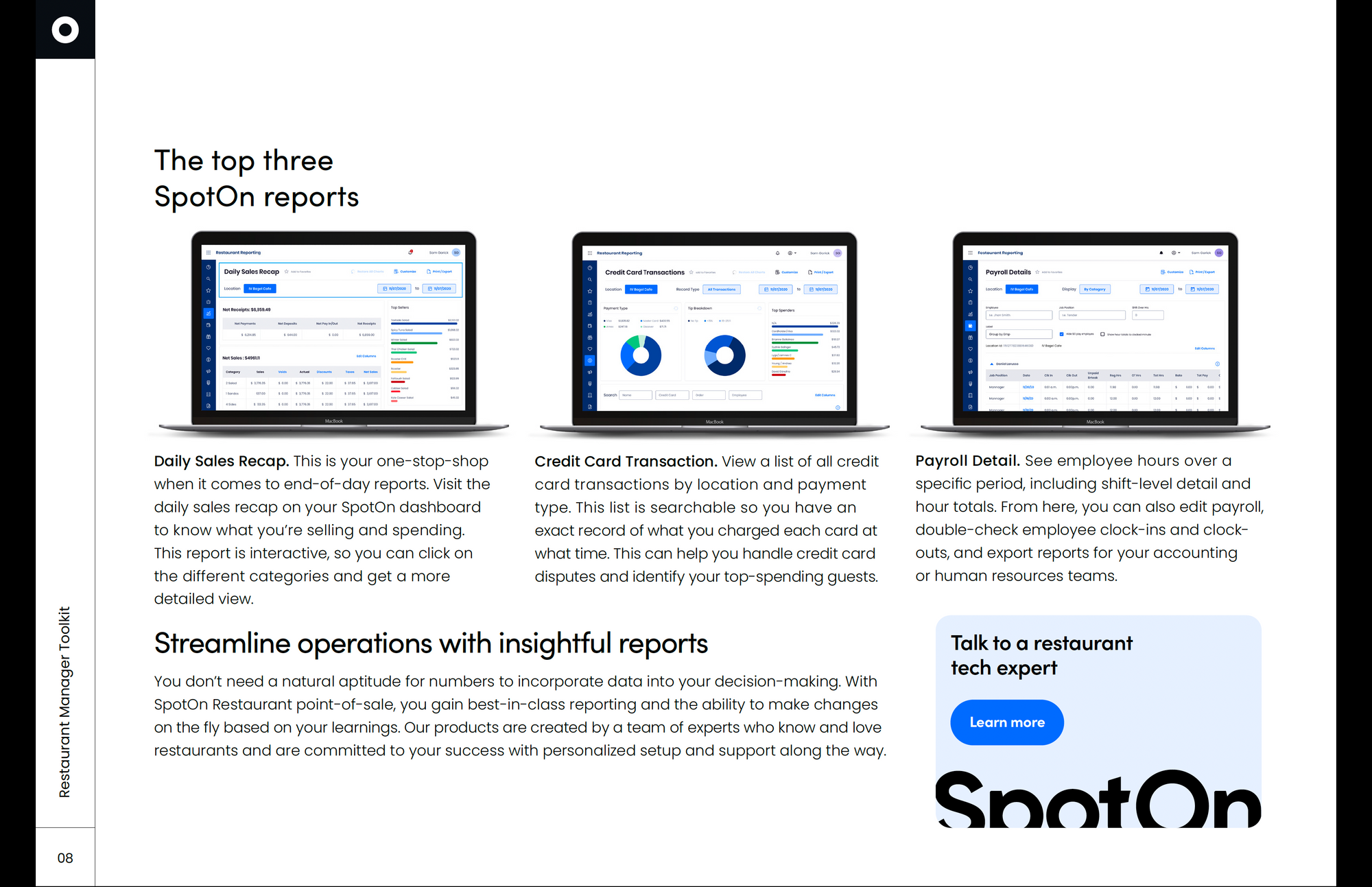 Learn how to leverage your reporting data to understand what your guests want and fine-tune your operations for more profit.
Get the playbook
Get your new restaurant to profitability quicker
While legacy restaurants may have a loyal following, they are often steeped in inefficient processes and are out of touch with emerging consumer markets. A new restaurant's secret weapon is its ability to address current guests' desires and create optimized processes to fulfill orders, upsell guests, and run circles around the competition.
In this new era, the owners that build their restaurants around what their guests want, supported by seamless restaurant technology, won't only have a successful opening but will have a wildly profitable restaurant year over year.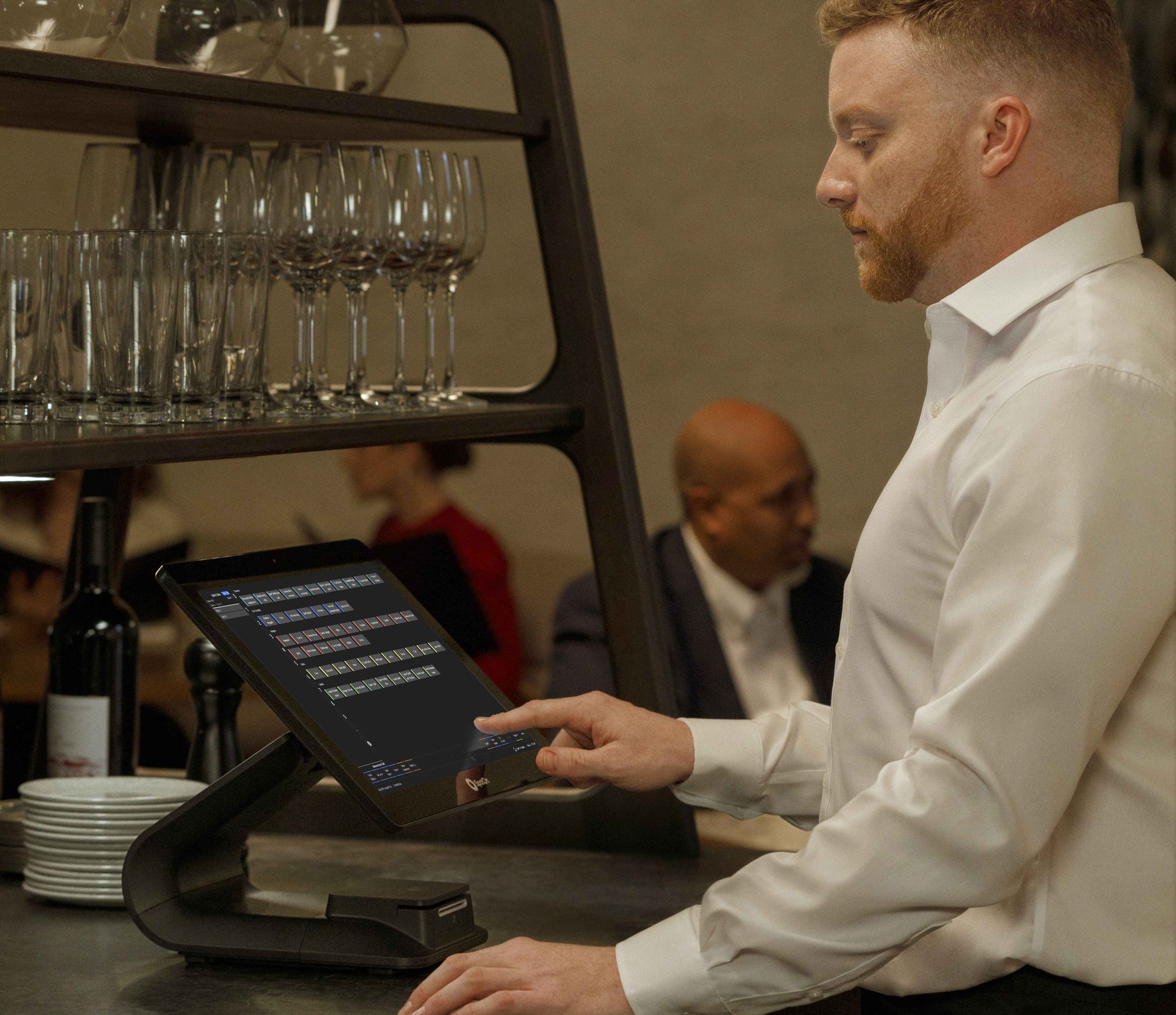 Let's see how we can help
Meet one-on-one with one of SpotOn's tech experts. No high-pressure sales tactics. Just a casual conversation to find out if we make sense for your restaurant.
Get a demo