Are you starting your own restaurant? Finding the perfect name can be both fun and overwhelming. There's so much potential for creativity, but discovering one that both you and your guests love could feel like an impossible feat.
Let's be honest. Some names are pure genius, while others just fail miserably, taking the business down with them. To make sure your name reaches mastermind status, we've created this step-by-step guide to help you explore all of your options.
On top of that, if you're looking for examples of good restaurant name ideas, browse our list of 280 names by clicking on any of the links below.
What is a good name for a restaurant?
A good restaurant name is unique, memorable, and on brand. It will turn heads and get people in the door. A bad one will be forgotten quickly or, even worse, turn people's stomachs. Consider these characteristics of a great name.
Easy to remember. Short words that flow off the tongue and are easy to pronounce are also easy to remember. Think Starbucks, Red Robin, and Chilis.
One of a kind. Coming up with something completely new might be the most challenging part of finding a name. But if you can, it's pure gold.
Embodies your brand. Words evoke emotion. Every time your name is uttered, it should convey precisely what your restaurant is all about.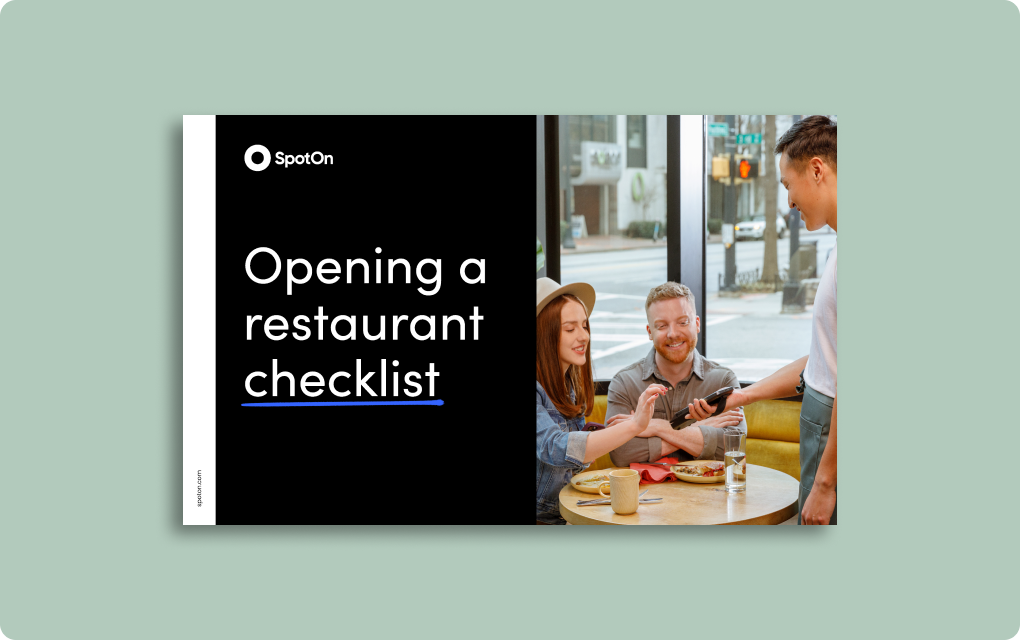 Opening a Restaurant Checklist
See what it takes to get your concept up and running with this comprehensive checklist for opening a restaurant.
Download the checklist
How to name a restaurant?
There are 3 essential components to finding a name for your restaurant: brainstorming, compiling, and researching. We've broken these down into 5 simple (but not easy) steps.
---
1. Brainstorm your concept
Grab a pen and paper (notebook) for your best brainstorming productivity. Jot down words and phrases that come to mind when thinking about your future restaurant concept. For instance: Southern, barbecue, sunset, porch, rocking chair, hot summer nights, flavors, sweet and spicy, fried chicken, grits. For now, don't try to come up with a name—just ideas. When you can't think of anything new, close your notebook and take a break.
For the next few weeks, take your pen and notebook wherever you go. When a new idea pops into your head, write it down. Periodically review your notes and cross out concepts that may have seemed good at first but, after a second (or third) glance, don't hit the mark. When your idea is well flushed out, combine your best words onto a single sheet of paper.
2. Use a restaurant name generator
Once you've got your concepts on paper, restaurant name generators are an excellent way to explore possibilities. However, all generators aren't created equal. The best ones are Namelix and ChatGPT. For a more structured approach, go with Namelix. If you just want to throw all your thoughts and ideas into a box, then ChatGPT is your best choice.
Generating restaurant names with Namelix
Go to namelix.com
Enter words from your brainstorming notes and click Generate
Review the name style examples, choose the best one, and hit Next
Choose the randomness of your generated results, then press Next
In the top field of brand info, add any extra keywords
Next, describe your restaurant type and vibe in a single sentence
Turn on Check Domains and click Generate
To save a restaurant name, click the heart icon next to the name
Click Saved at the top to view your saved names
To get more names with different settings, select Create New Names
Repeat the process until you are happy with your list
Generating restaurant names with ChatGPT
Go to chatgpt.openai.com
Create a free account if you don't already have one.
In the message field, tell ChatGPT what you want it to do. Ex: Give me 100 restaurant name ideas for a full-service restaurant that serves fried chicken and barbecue ribs. The flavors of the menu are sweet and spicy with a homestyle country vibe. Then, send the message.
Review the list ChatGPT gives you and copy and paste your favorites into a separate document.
Tell ChatGPT how you want it to modify the list in the next prompt. Ex: Use the same criteria I gave you in the previous prompt, but this time, give me names that are only one word and are more geared toward a family-style restaurant.
Repeat these steps until you have a good list of restaurant name ideas.
3. Consider different naming methods
For even more ideas on naming your restaurant, consider the ideas below. If one suits your restaurant's style, add it to your growing list of restaurant name ideas. Don't worry. We'll trim it down in the last step.
4. Get feedback from others
The next step is to run each name by family, friends, and strangers. Simply let them know you're starting a restaurant, and you'd like to ask them about some restaurant name ideas. Don't give them any other information about your concept.
When interviewing someone, say each name and observe their reaction when they hear it. Are they confused? Do they frown? Or do they nod their head and smile? Note this down next to the name and ask them if they can guess what type of restaurant it is, along with your cuisine. Run your names by at least 25 people and cross out any that aren't understood or liked by the majority of your interviewees.
5. Research your options and decide
Now that others have vetted your list, it's time to make a shortlist. Choose your top 10 ideas and rank them from one to ten. Google each name to see if another restaurant in your area has it. If so, cross it out. Also, check the United States Patent and Trademark Office to see if another restaurant business has trademarked it. If so, then it's not available. Cross it out and move on.
Once you've completed this process, see which names are still available. Take that list and run each name through namecheckr.com. It'll tell you if the domain name is available, as well as which social media platforms have that name available. If another restaurant in another city has the same name (but it's not trademarked), consider adding your city at the end of the domain to differentiate it. Ex: lincolnrestaurant-dc.com. Most likely, you'll be able to find a variation you're happy with. But if not, remove that name idea. Now, see what you have left and make a decision.
To enhance your name, hire a professional graphic designer to build a brand that can be used on packaging, print materials, social media, and your website. This makes your name come to life and establishes it in your employees' and guests' minds. After that, don't be afraid to shout it from the rooftops (put it on billboards) because you've done the hard work of getting to your perfect name.
Restaurant name ideas list
Pull out your notebook and power up your brainstorming session with our creative restaurant names list. Names have been divided into the 14 most-searched categories. Existing names link to their restaurant websites and are included for your inspiration. Conceptual names have no hyperlinks and have been curated from AI tools or thought up by our writers.
Fast food restaurant names
Burgers, hotdogs, tacos, burritos, and sandwiches make great fast food (or food truck) options because of their grab-and-go form factor. QSR and food truck restaurant owners should consider incorporating their cuisine into their restaurant names—like Turbo Taco, Whataburger, and High Tech Burrito. This ensures new customers know exactly what you're offering.
Sub Savor
SpeedEats
Falafel Flave
Munch Rush
Wrap Wagon
Sizzle Street Eats
Bigger Burger
SpudSpot
Gyro Galaxy
Wing Fling
Cafe name ideas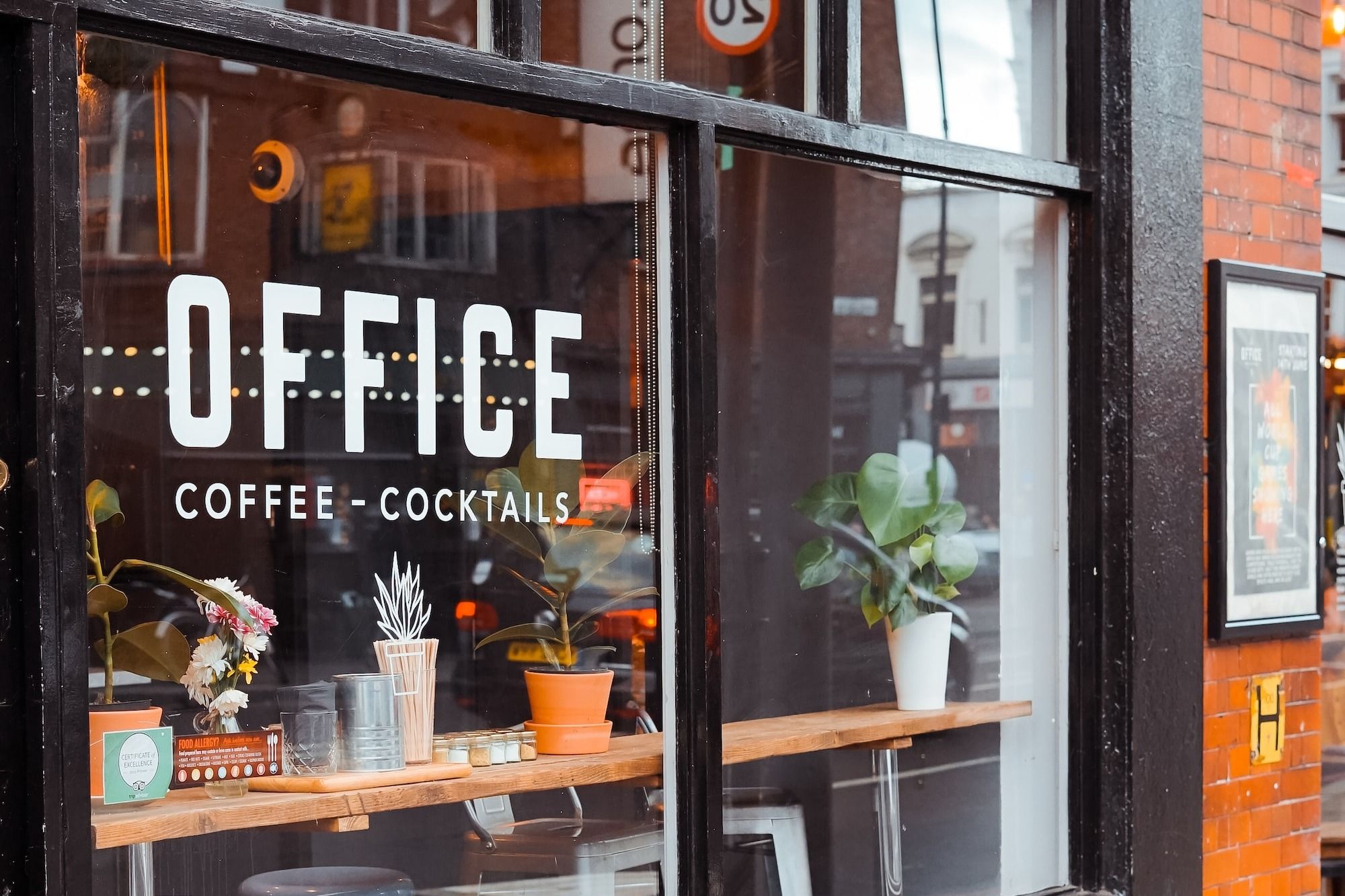 Here are some cafe, breakfast, and brunch restaurant names to get you thinking about how to identify your coffee shop or morning eatery.
Brewed Awakening
Sip & Savor Cafe
Perk Up Paradise
Coffee or Tea
Espresso Escape
Urban Grind Hub
Sugar Plum Cafe
Espresso Euphoria
Latte Lounge
Caffeine Connection
Bar names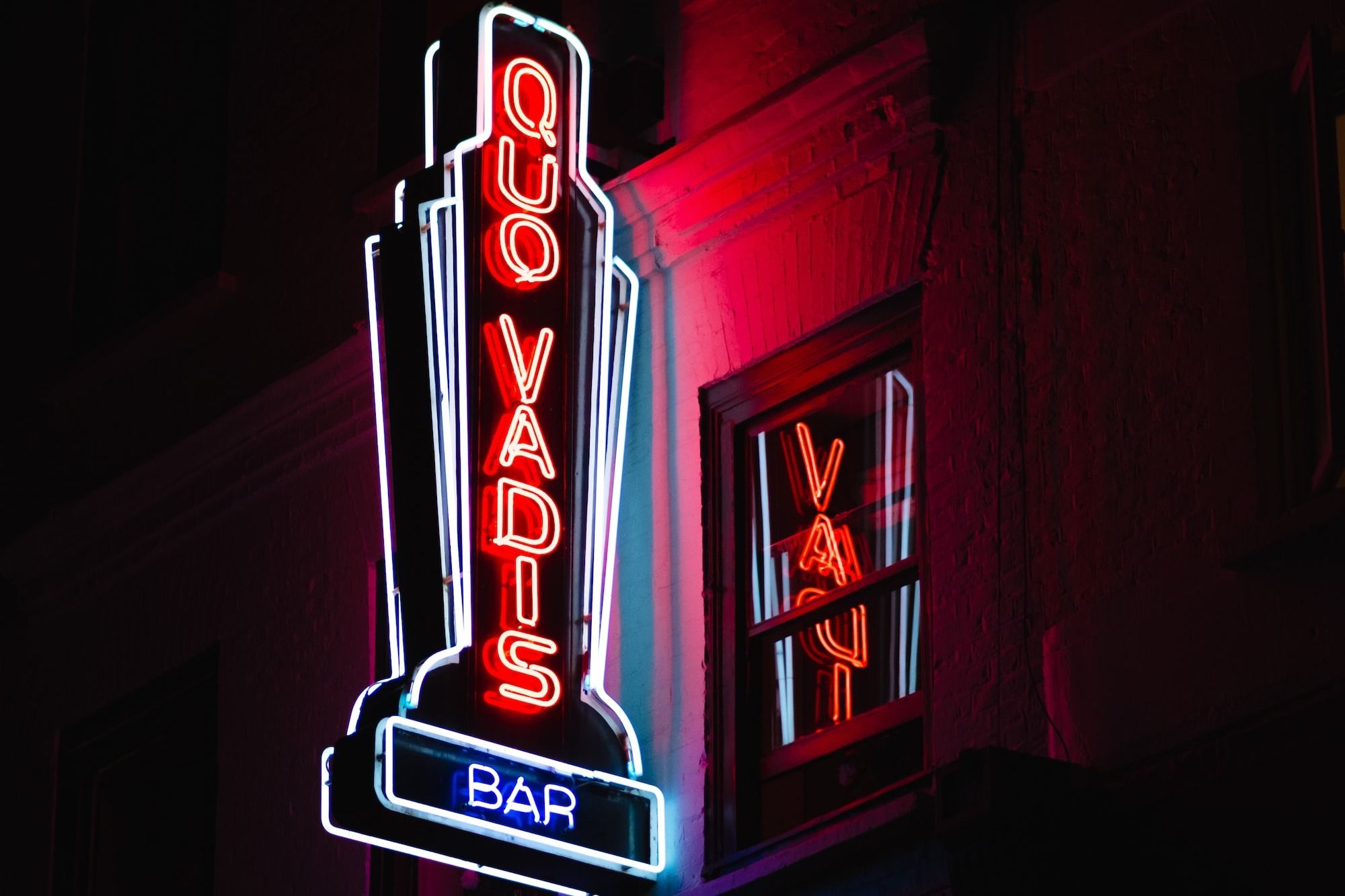 Bar names often include animals (The Tipsy Cow, Fainting Goat, Hot Bird), someone's name (Ray's Happy Birthday Bar, Marie's Crisis Cafe, Robert's Western World), or rebellious characters (Smuggler's Cove, Whiskey Thief, Lee Harvey's). When choosing your bar name, make sure it speaks to the mood of your bar and that the locals love it. After all, they'll be the ones spending the most time there.
Ad Infinitum
The Copper Mug
The Basement
Barrel & Bitters
Midnight Mingle
Bottoms Up
Whiskey Whimsy
Moonshine Oasis
Rum Row Retreat
The Roaring 20s
Fancy restaurant names (Fine dining restaurant)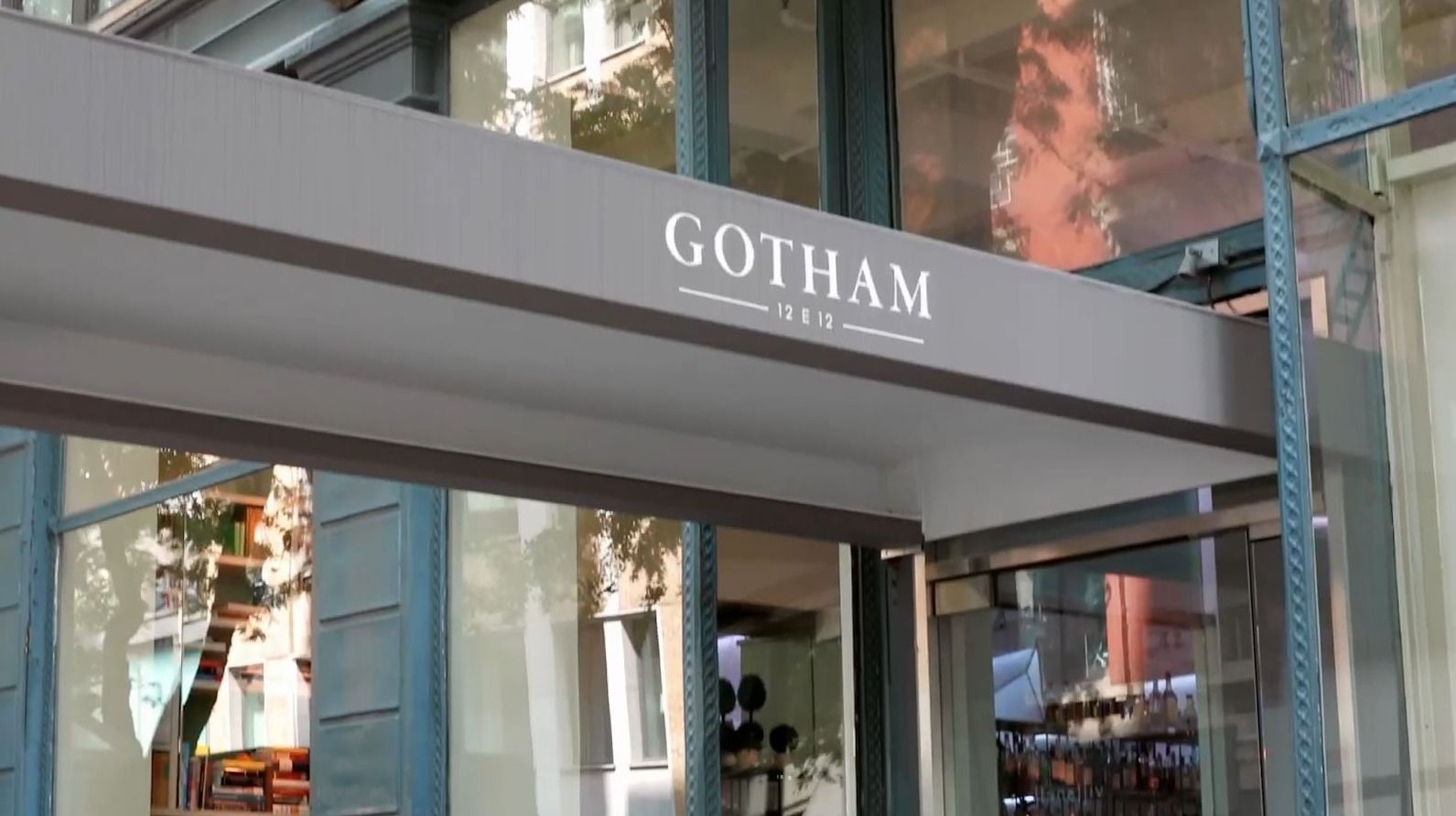 A good name for a fine dining restaurant demands respect. This is why many upscale places have one-word names—Aldama, Benu, Alinea. That word can be a family name, a foreign word, or just one that shows you're an elegant restaurant.
Elysium
Sapphire
Crystalline
Lotus & Fish
Secret Ascent
Luxuria
Sublime
Astral Indulgence
Enigma
Labyrinth
Funny restaurant names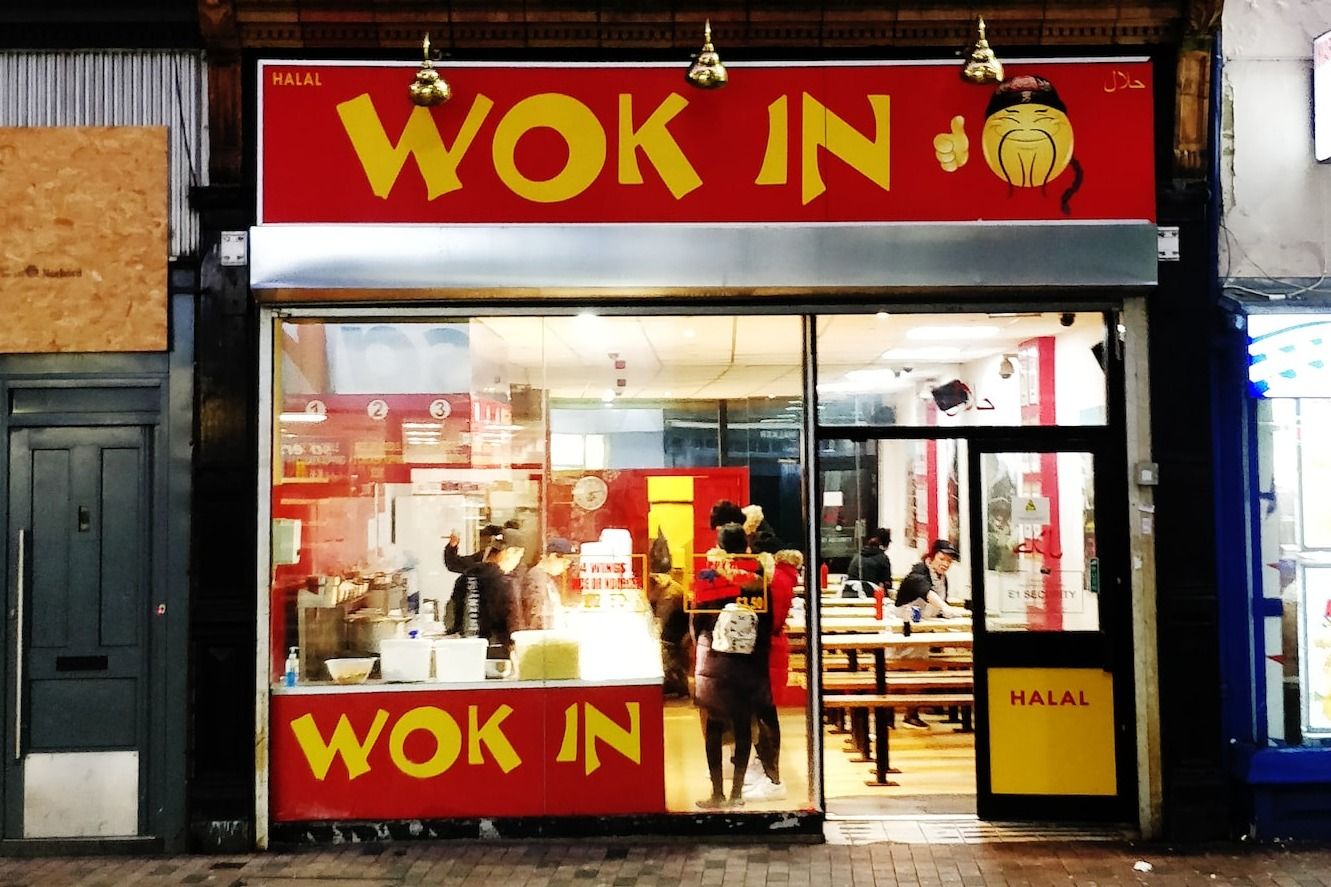 Best used for casual restaurants, puns can be a playful way to help people notice your restaurant. But make sure your name doesn't go down sideways with potential guests. Before going with a funny name, run it by 25 random people. Just say, "I'm considering opening a restaurant called [insert restaurant name here]. What do you think?" If they get your concept (and the joke), then proceed. If not, move on to another idea.
Beauty and the Feast
Fry Hard
The Pie Who Loved Me
Lettuce Meat Again
Peas of Cake
Let's Taco 'Bout Love
Donut Worry. Be Happy.
Whiskey Business
Cheeses of Nazareth
Fork My Life
Cool restaurant names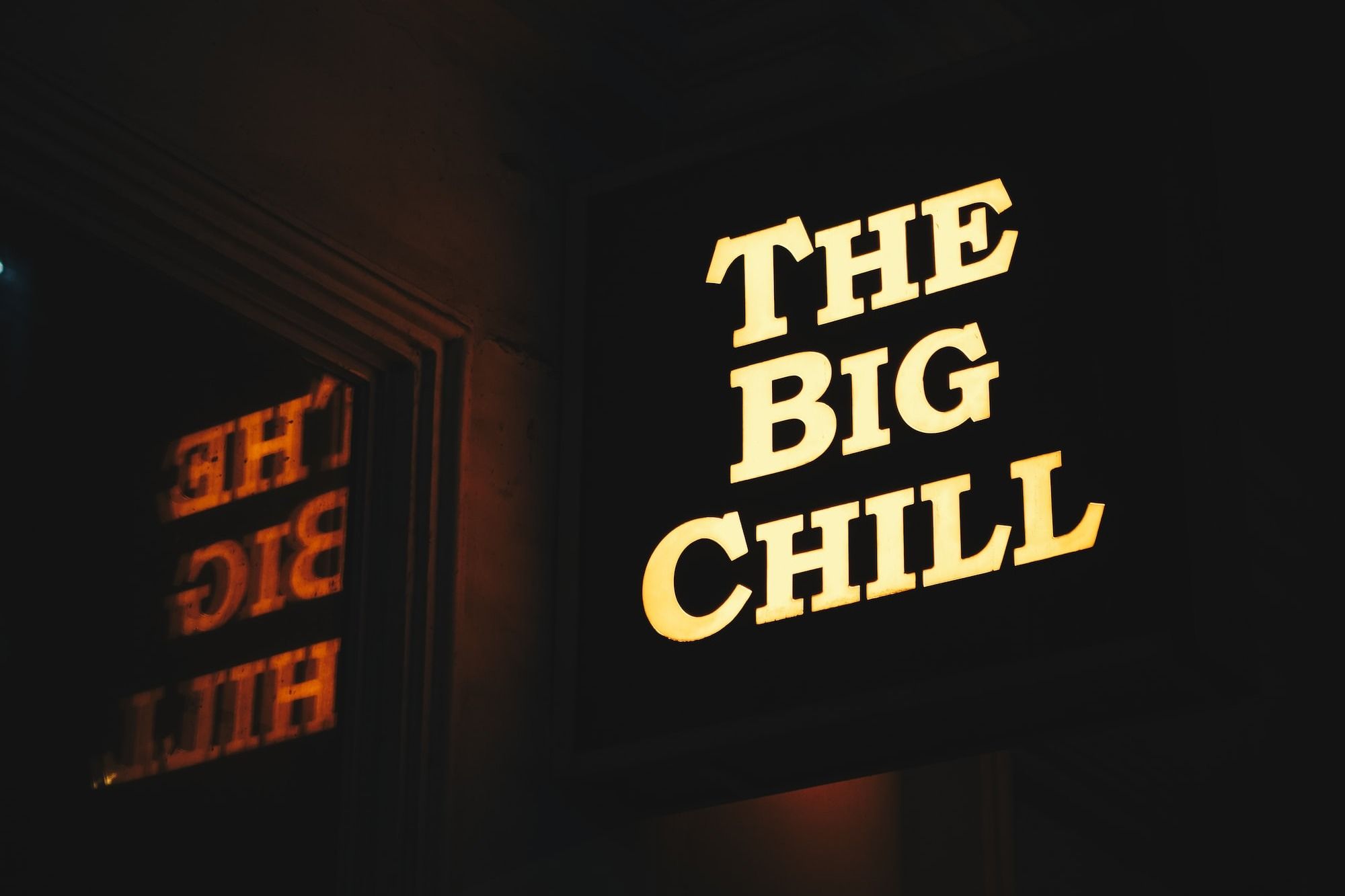 Sometimes, you just want to try a restaurant because the name sounds cool. Of course, it can't carry the experience, but it can create intrigue and urge potential guests in. If your restaurant has an eclectic vibe, it may live up to one of our cool name ideas.
The Fig & Pig
The Bohemian Bite
Fusion Fables
StreetFood Revolution
Foodie Frontier
Stardust Club
Waffleberry
Botanico
Earthbloom
Dark Matter
Cute restaurant names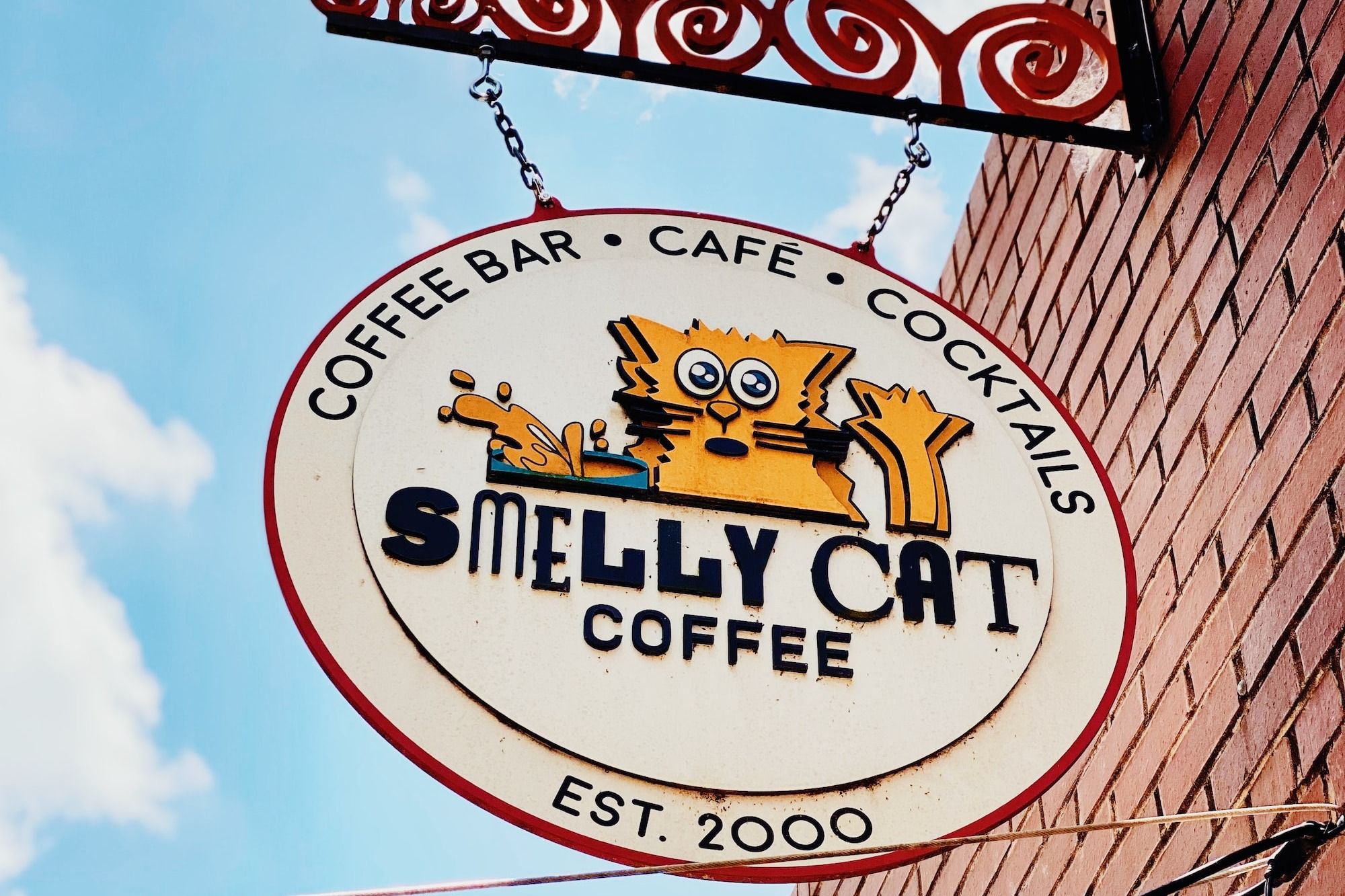 The cutest names are reserved for breakfast nooks, cat cafes, and dog breweries. If you're looking for a cute name for your restaurant, check out this list for some ideas.
Giggle Grove
Fluffy Cloud Cafe
Teddy Bear Tea Party
Bunny Bliss
Pajama Party Cafe
Pigtails & Pancakes
Ducky Delights
Tinkerbell's Tavern
Puppy Love Pizzeria
Lovebug Lunch
French restaurant names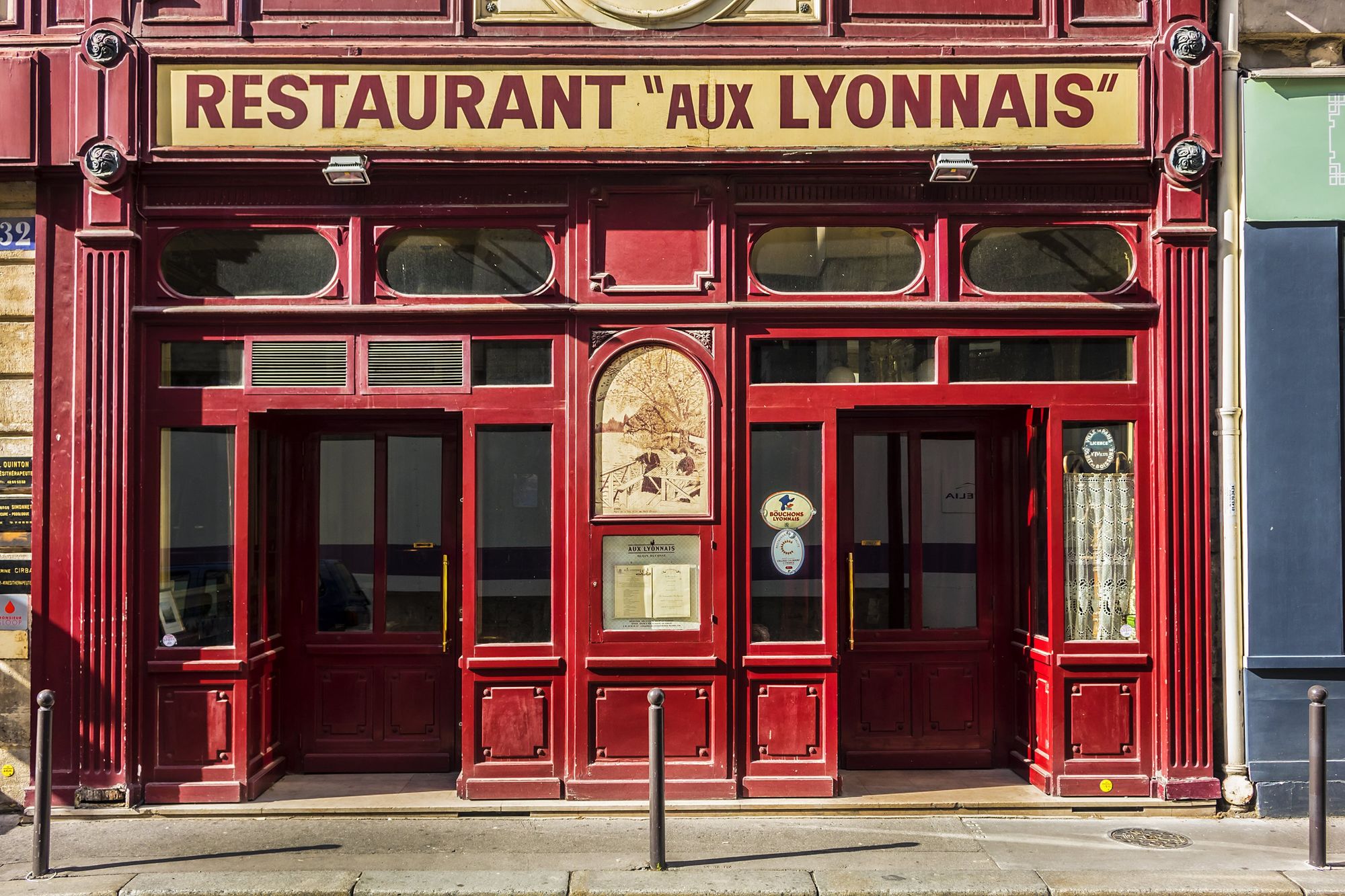 French restaurant names and elegance seem to go hand in hand—even when talking about pig's feet (see #12). If you're looking to elevate your dining experience and you serve French cuisine, consider making your restaurant name French.
Le Jardin Enchanté (The Enchanted Garden)
Les Chouettes (The Owls)
La Brise Marine (The Sea Breeze)
Pamplemousse Grille (Grapefruit Grill)
La Douce Mélodie (The Sweet Melody)
L'Ambroisie (Ambrosia)
Le Coin du Fromage (The Cheese Corner)
La Petite Chaise (The Little Chair)
L'Évasion Gourmande (The Gourmet Escape)
L'Étoile Brillante (The Bright Star)
Le Ciel Étoilé (The Starry Sky)
Au Pied de Cochon (At the Pig's Feet)
La Belle Provence (Beautiful Provence)
Le Bernardin (The Little Bernard)
La Clé du Bonheur (The Key to Happiness)
L'Ami Jean (Friend Jean's)
La Perle Noire (The Black Pearl)
La Coupole (The Dome)
Le Poisson Mystère (The Mystery Fish)
Le Bouchon (The Cork)
Italian restaurant names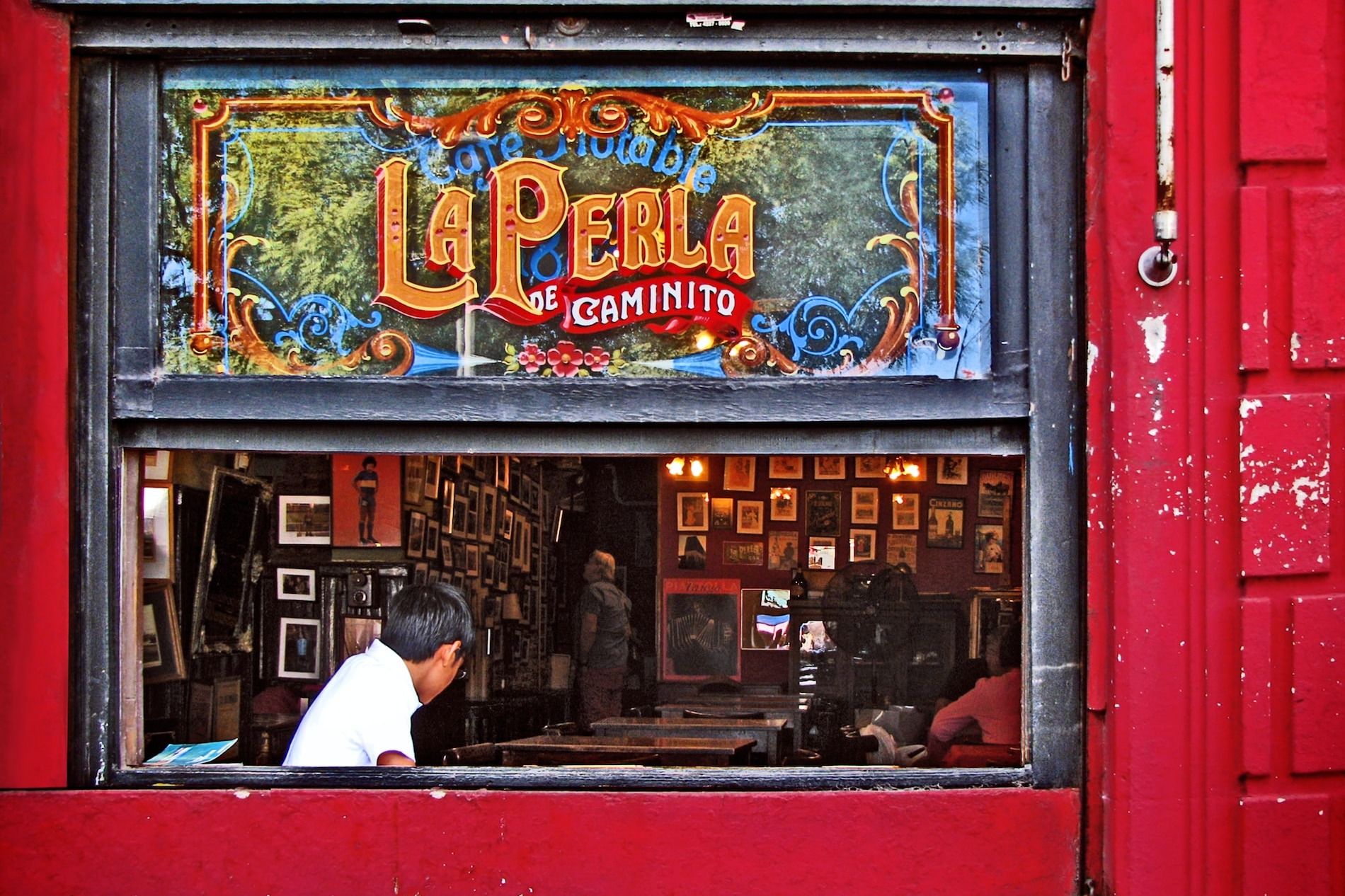 Mama Mia! If you serve Italian food, consider some of these name ideas for Italian restaurants.
La Cucina Romantica (The Romantic Kitchen)
La Trattoria del Sole (The Sun Trattoria)
Il Mulino (The Mill)
Cibo Amore (Food Love)
Il Posto (The Place)
Il Sapore del Mare (The Taste of the Sea)
Il Cortile (The Courtyard)
I Sapori d'Italia (The Flavors of Italy)
Buca di Beppo (Joe's Small Place)
La Cucina d'Amore (The Kitchen of Love)
Felice (Happy)
Amici Cucina (Friends' Kitchen)
La Luna Rossa (The Red Moon)
Il Cielo (The Sky)
La Piazza Incantata (The Enchanted Square)
Il Fornaio (The Baker)
Il Giardino Segreto (The Secret Garden)
Il Capriccio (The Whim)
Mexican restaurant names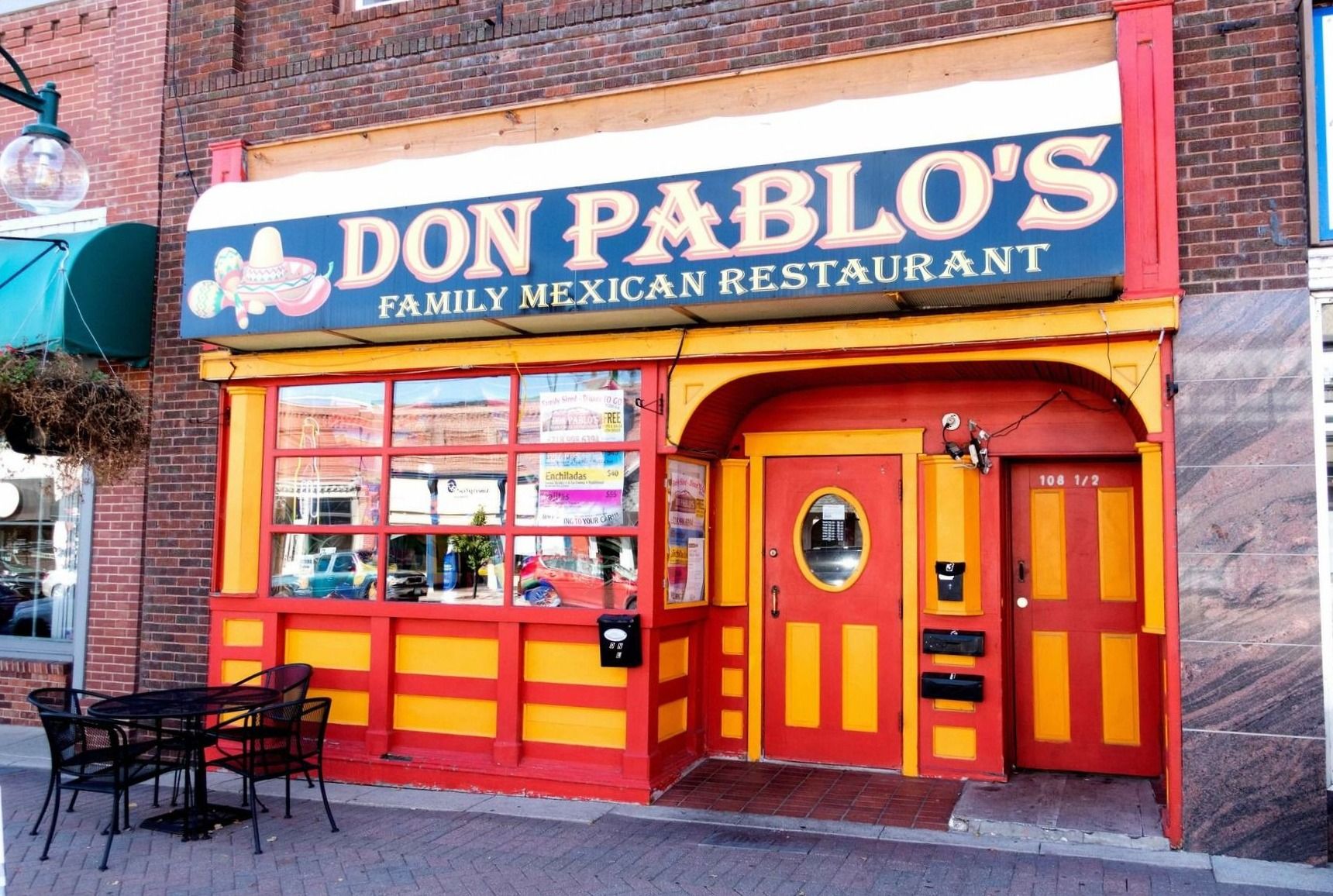 Mexican food is one of the most popular cuisines in America, which means many good names are already taken. So, research and choose a name that separates you from the crowd.
Tacos de la Abuela (Grandma's Tacos)
La Tia Juana's (Aunt Juana's)
Casa del Sazón (House of Seasoning)
Cuchillo (Knife)
Tortillas del Tesoro (Treasure Tortillas)
La Chiva Loka (The Crazy Goat)
El Sol Picante (The Spicy Sun)
Los Tres Rancheros (The Three Ranchers)
Rosa Mexicano (Mexican Rose)
Chiles & Cielo (Chiles & Heaven)
Salsa & Agave (Sauce & Agave)
El Alma del Sabor (The Soul of Flavor)
El Rincón del Pimiento (The Bell Pepper Nook)
Camino Riviera (Riviera Road)
La Hacienda de los Sueños (The Estate of Dreams)
Cielo Azteca (Aztec Sky)
Casa Carmen (Carmen's House)
Spanish restaurant names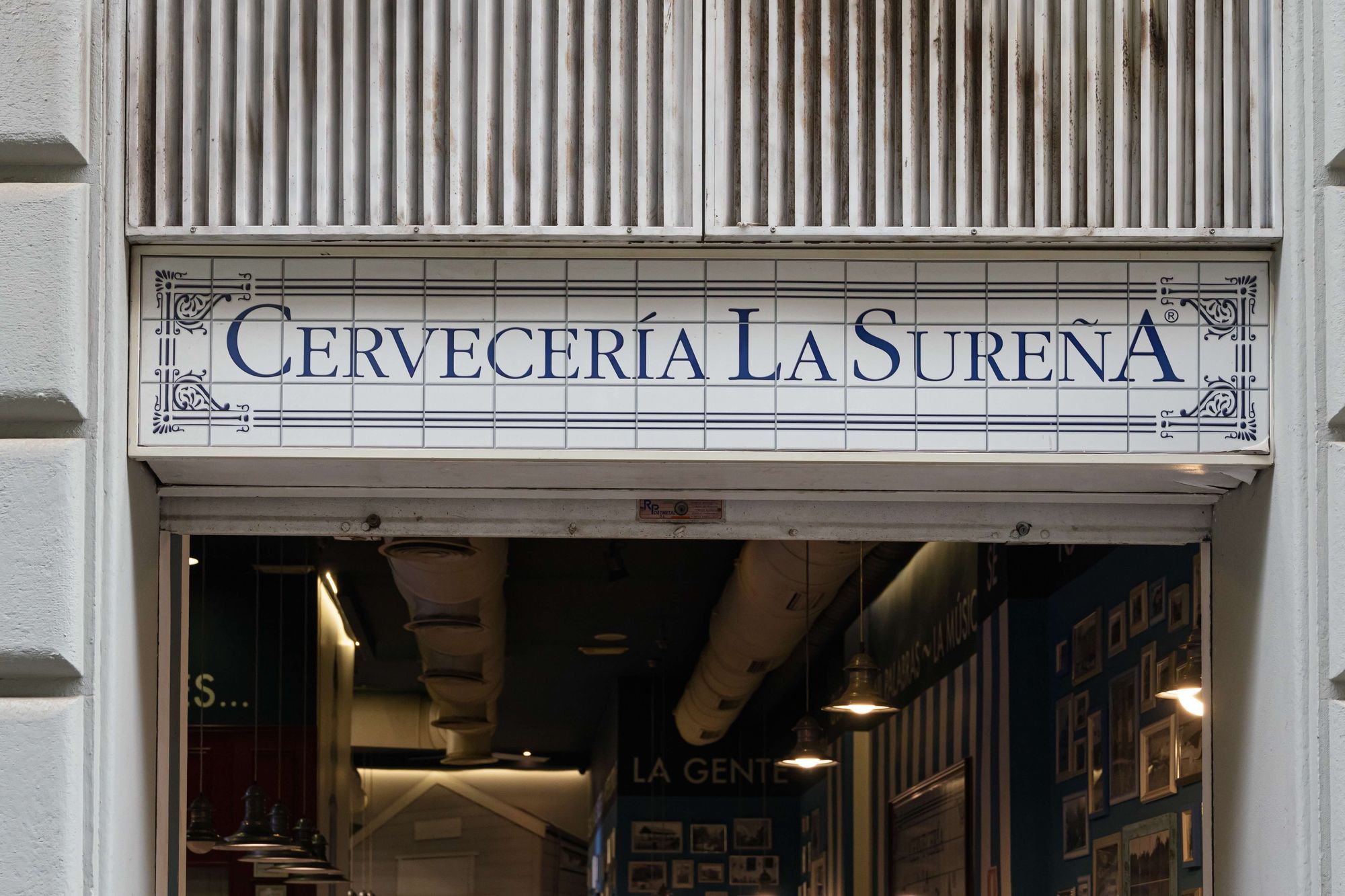 If you've got a Spanish restaurant, choose a name that's uniquely Spanish so your cuisine isn't confused with the Mexican restaurant down the road.
Tapas Del Sur (Tapas from the South)
Txikito (Little One)
El Sabor Andaluz (The Andalusian Flavor)
Coqueta (Flirtatious)
La Tertulia del Sol (The Sun Chat)
Toro (Bull)
La Sombra del Olivo (The Shadow of the Olive)
La Brisa del Mediterráneo (The Mediterranean Breeze)
Taberna del Alabardero (The Halberdier's Tavern)
El Rincón del Flamenco (The Flamenco Corner)
Duende (Soulful Spirit)
Las Delicias de Toledo (The Delights of Toledo)
Bodega (Wine Cellar)
La Feria de Tapas (The Tapas Fair)
Tía Pol (Aunt Pol)
El Sueño Español (The Spanish Dream)
Cúrate (Cure)
Tapas y Sueños (Tapas and Dreams)
El Celler de Can Roca (The Cellar of Can Roca)
Japanese restaurant names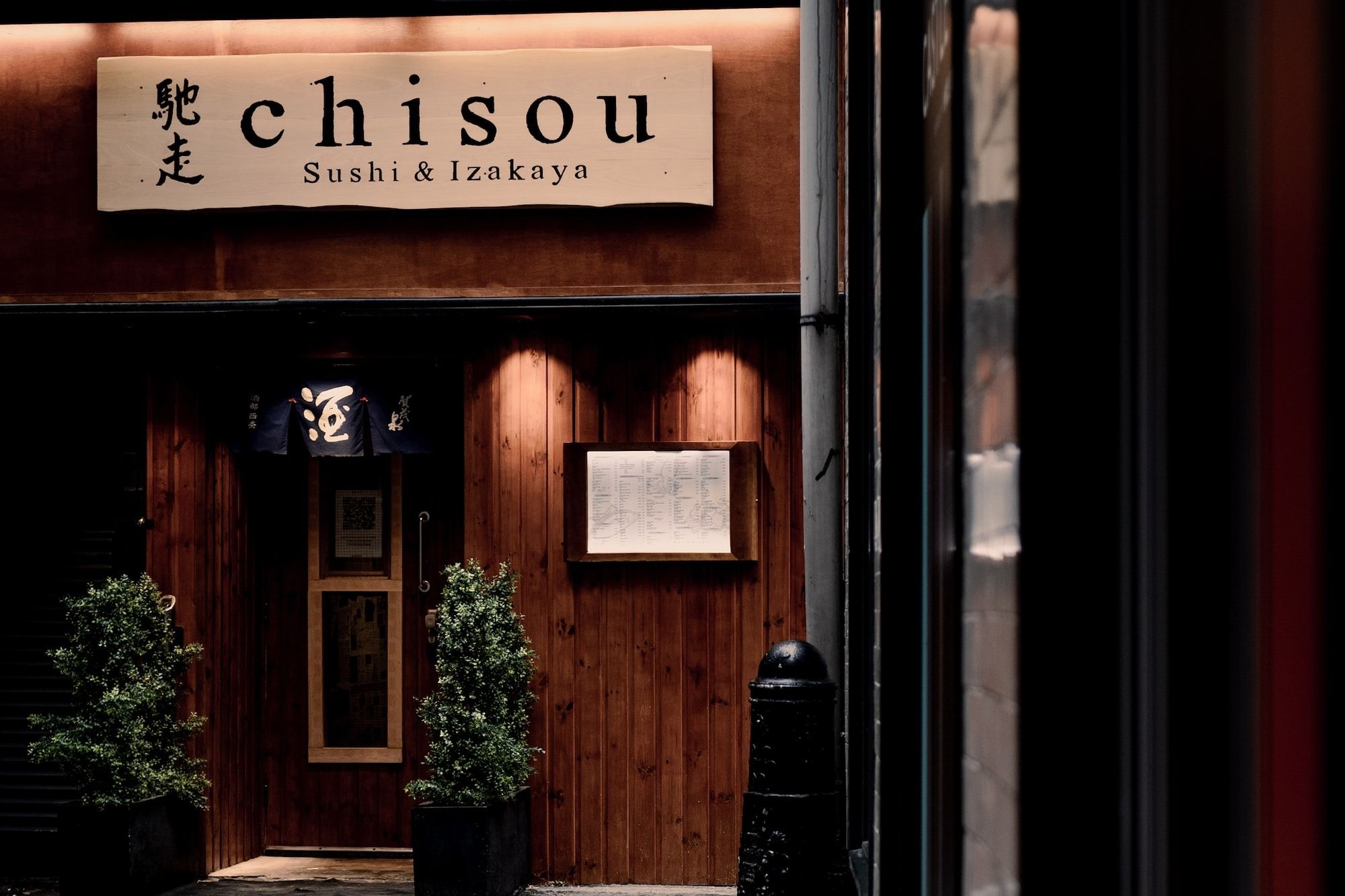 People across the nation love sushi. If you're starting a Japanese restaurant, consider a one-word name for upscale ventures—like Momoya—or two words with alliteration for fast casual concepts.
Sushi Swing
Onigiri
Umami
Kabuki Dreams
Nihon Nectar
Miso Magic
Wasabi Wonderland
Kimono Kafe
Shogun's Secrets
Fujian Fusion
Chinese restaurant names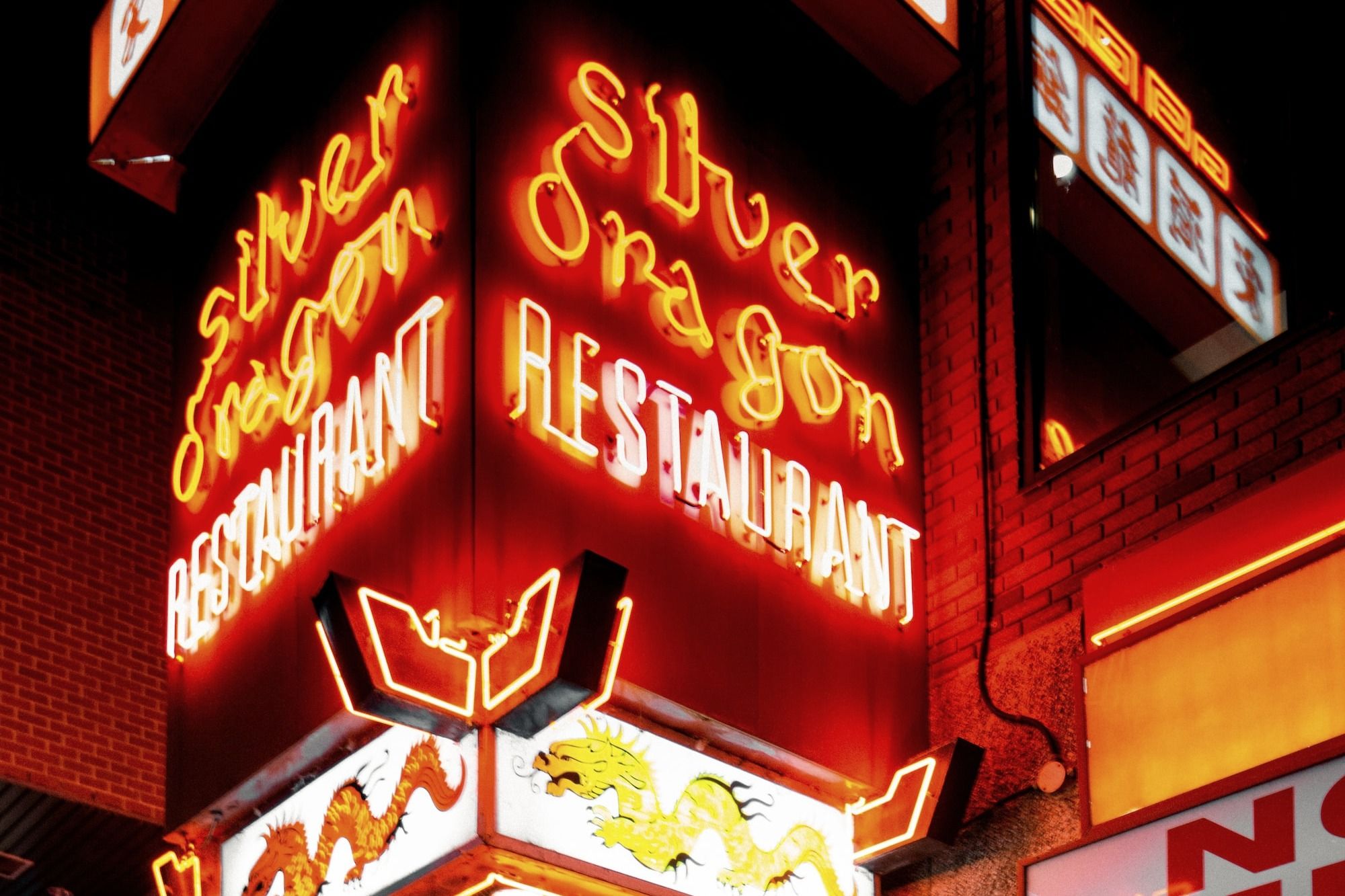 Some Chinese words and names don't come across well in English. Make sure you run your name by several native speakers before putting it on a sign for all to see.
Wok Hei Haven
Plum Blossom Palace
Five Elements Eaterie
Crimson Koi Cuisine
Phoenix & Dragon Diner
Bamboo Harmony Kitchen
Spice Route
Zen Noodles
Orchid Blossom
Dragonfire
Seafood restaurant names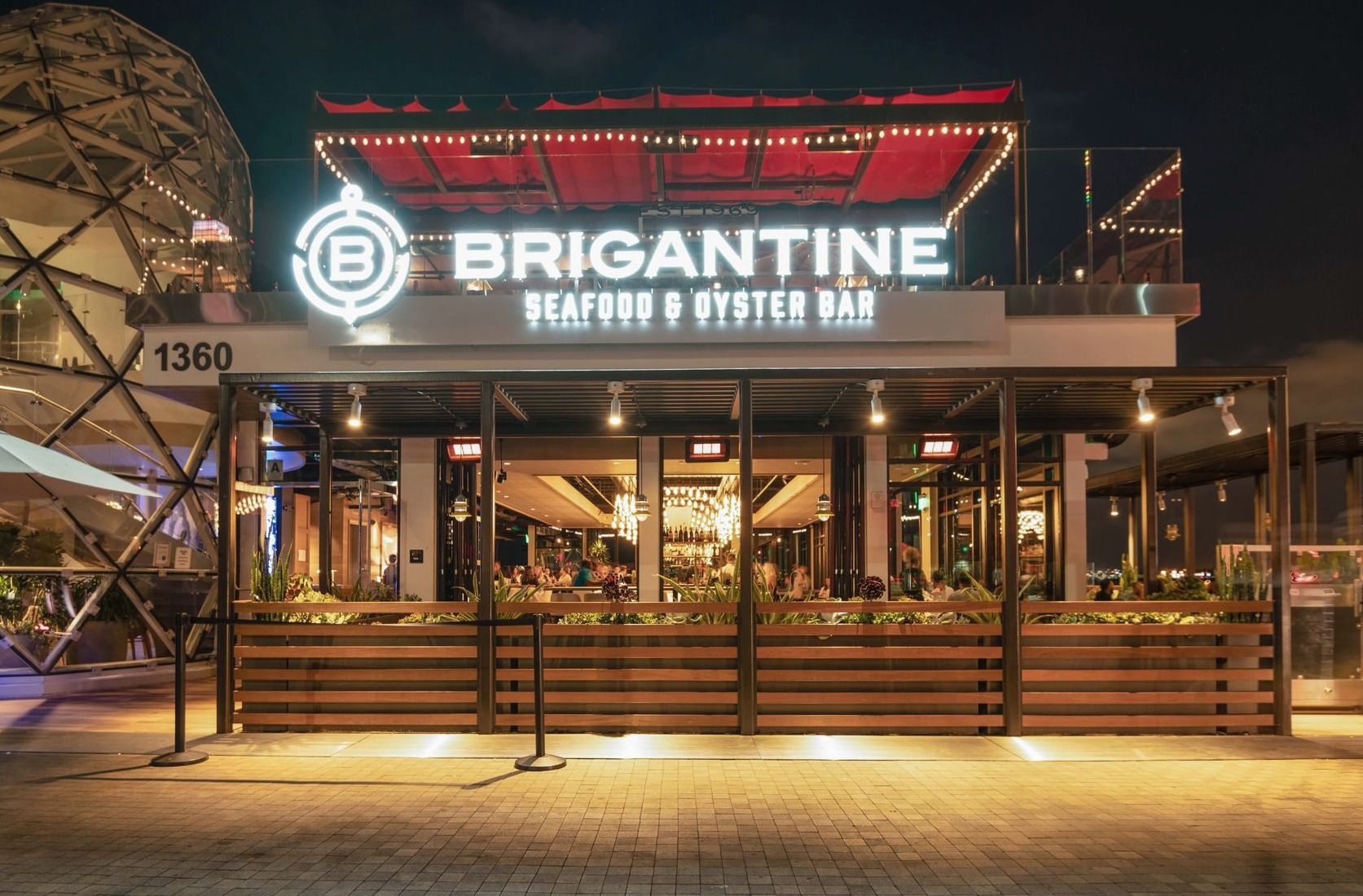 If you plan on starting a seafood restaurant, get inspired by some of these fintastic name ideas.
Catch of the Day
Under the Sea
Shrimpy's
Marlin's Galley
Pearl Diver
Neptune's Bounty
Driftwood Delights
Fin & Tide
Seashell Serenity
Salty Currents
Leverage tech to amplify your name
Your restaurant name is at the core of your marketing strategy. And a good marketing strategy is powered by the right restaurant POS software. It should integrate with powerful marketing tools—like customer loyalty software, marketing automation tools, and online review management—to ensure you get in front of guests regularly. And when your name is top of mind more often, that brings more profit into your restaurant business.