There are early birds, night owls, and then there's Dan Torres. 4 am wake ups are nothing new for Dan, who started his culinary career as a contract worker for the U.S. Army. Fresh out of high school, armed with an apron and impenetrable work ethic instilled in him from a family of small business owners, Dan was tasked with feeding over 1,000 people per day. Sometimes, that meant cutting donuts at 3 am with the lead baker. Other times, it meant filling enchiladas or chopping ingredients for a German tomato salad in a 120-degree tent meant to simulate conditions for troops being deployed to Iraq. It wasn't a job for the faint of heart. But for Dan, it was the start of a long love affair with all things cooking and dining.
It also sparked a lifelong tolerance for early morning shifts. So, one Saturday, when Dan sensed that one of his clients, La Espiga De Oro bakery, was stressed, he decided to pitch in.
"I texted Olga, the owner, because I knew she was struggling and staff was hard to come by," says Dan. "I proposed a trade: if she would teach me how to make conchas, I'll volunteer 4 hours of my time."  
The next morning, Dan showed up for duty. He baked conchas and helped La Espiga De Oro gain funding through a working capital loan for small business. It was a morning well spent, while most of Dallas was still waking up.
"Restaurants need a lot of attention," says Dan. "Business owners are putting their whole life, not just their money but their time, into their business."
Dan knows this firsthand. Some of his earliest memories include stacking beer in his grandma's bar. He grew up working in his family's restaurant and saw the care and determination small businesses require. From his humble beer stacking beginnings to Dallas-Fort Worth (DFW) Area Sales Manager, Dan's job is to understand the business first, provide advice second, and lead his team to do the same. He knows small business owners have no shortage of passion and hardwork, but don't always have the bandwidth to plan strategically, look at the numbers, research SBA loans, or realize they need faster internet. That's where Dan and his team come in.
As an Area Sales Manager, Dan isn't just providing support to SpotOn clients, but to his team of SpotOn Account Executives as well. Dan hosts open hours every Saturday, creating a space where he can listen and provide advice as well as get to know his team as people outside of work. When he looks into the future, Dan sees a growing team of people driven to do good by the local community that he cares about so deeply.
Dan lives and breathes DFW. He started a food blog on Instagram, promoting SpotOn clients as well as other restaurants, to do good by the local business community. "Our clients have something in common: they want to be liberated from a 9 to 5," says Dan. "They want to call the shots and show their creativity." He loves that Dallas is a hub for different communities, a place where he can get the best Bánh mì, rack of barbecue ribs, and chips and queso he's ever had in his life without leaving the city.
I want everyone to win. I'm driven just by putting good out there.
After a morning baking pan dulce at La Espiga De Oro, Dan, still dusty with flour, was just getting started. He brought two bakers' dozen to Mesero, a Dallas-based restaurant group and SpotOn client, to say thank you to the staff. There's no better way to say "thank you" than with a freshly baked concha. "I want everyone to win," says Dan. "I'm driven just by putting good out there."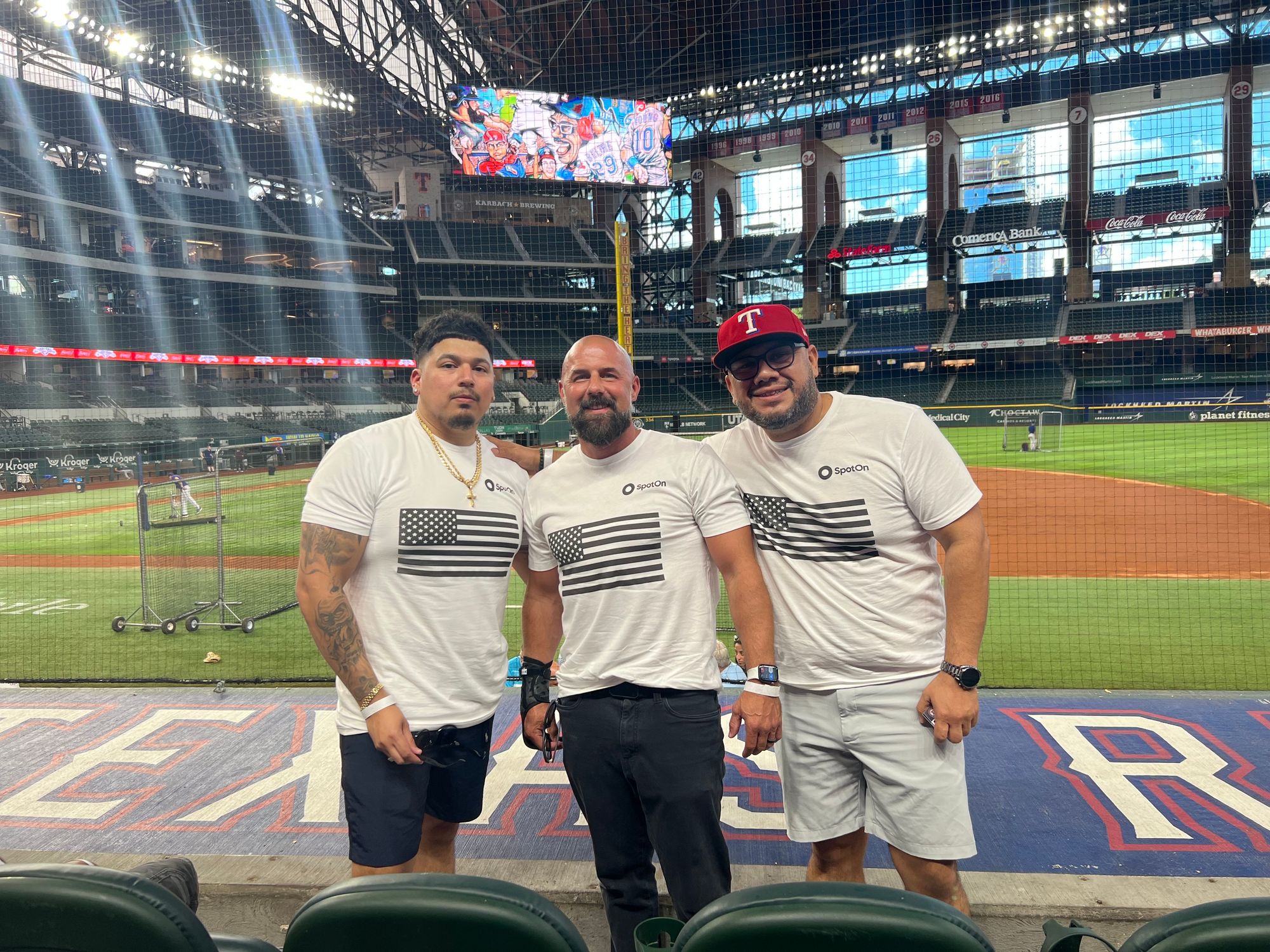 Dan believes in provoked luck. He learned about the concept from SpotOn's VP of Sales, Kris Atkinson. Provoked luck means putting yourself out there, working hard, and believing good things will happen. After all, conchas aren't going to bake themselves.
---