For Michael Mina, mentorship is a group activity with group benefits. Here he talks about cultivating a culture where everyone is encouraged to share and receive knowledge that can elevate experiences and careers.
It's about the food. Of course, it's always about the food. That's the heart and soul of being a chef and restaurateur. But beyond creating incredible culinary experiences, I'm honored to play a part in cultivating incredible culinary careers. For me, and MINA Group, that means creating an ongoing conversation between myself, the chefs, the general managers, the staff, and—of course—our guests.
Mentorship, the way I see it, is a group activity, with group benefits. And one that is way less of a top down linear thing, and more of a circle in which we share experiences, share feedback, share preferences, and all of that helps shape the best possible dining experiences, work environments, and careers.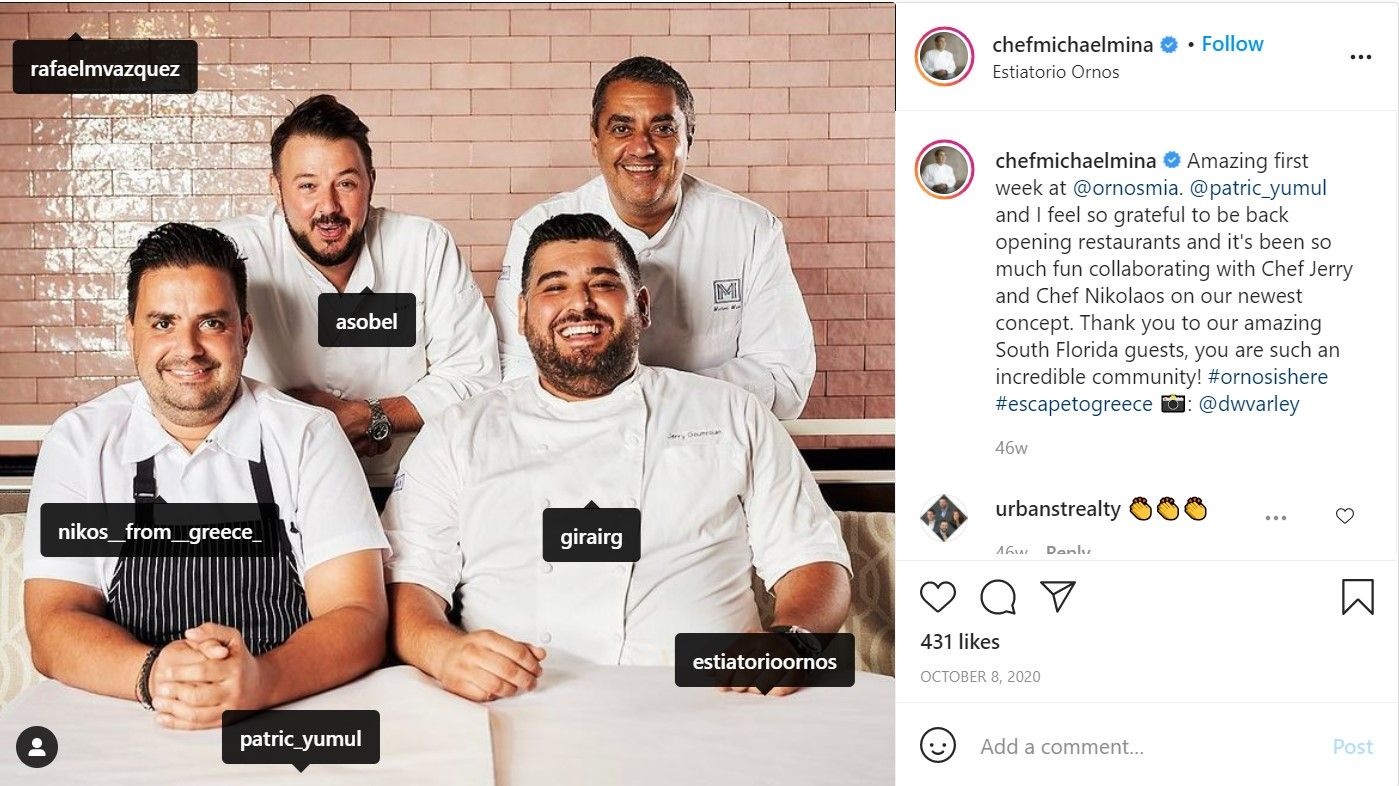 There are so many talented chefs that are passionate about creating amazing food, but who don't necessarily have the other knowledge they need to run a restaurant. Through MINA Group, our hope is to help chefs understand what—and who—they need, to succeed. We want to send chefs on a career path by creating an ecosystem of knowledge, processes, and camaraderie that sets people up for success.
I enjoy creating opportunities for people to learn from each other—not just from me. And for me to learn from them as well. I'd really love to see a shift away from this pride of apprenticeship notion. People will ask me how many chefs I have personally mentored and the truth is, it doesn't matter how many people I have personally mentored. The reality is that I can't personally mentor each person in my restaurant group, but if we're creating the right culture and we have the right systems, the shared experiences and insights go well beyond any one individual, including me. When I do my job right, they are mentoring each other.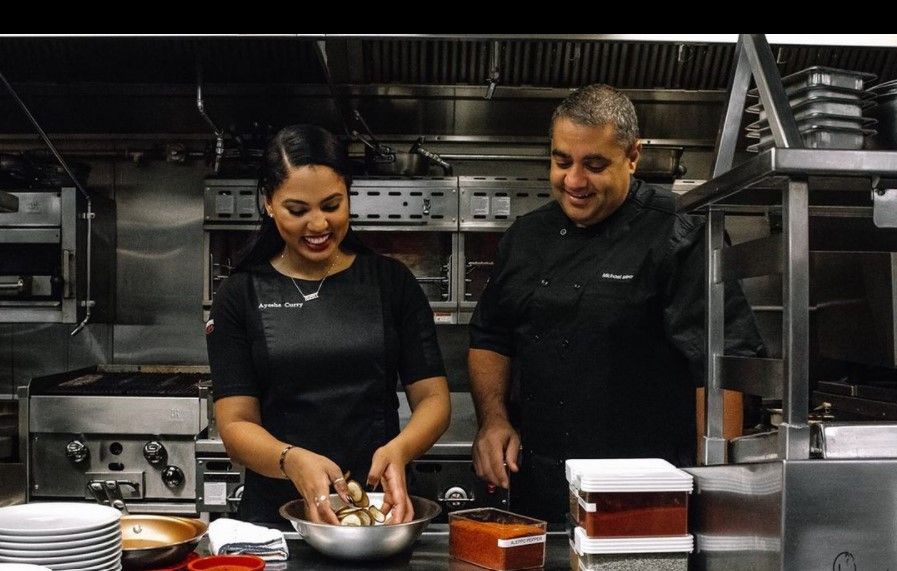 As you might imagine, chemistry is a big part of creating an environment in which we can best learn from each other. Well, that and structure, and repetition. In the words of one of the greats, "Practice does not make perfect. Only perfect practice makes perfect."
Chemistry in the kitchen translates to energy in the dining room. So for hiring, as simple as this sounds, I look at people I want to be around. These are people who fit into that restaurant's spirit and they're willing to put in the work. They recognize that being part of the team, but the team as a whole, is what will help them move forward. Really, this is the kind of person who absolutely loves pleasing people, somebody that wants to throw the party instead of go to the party. If somebody is not hospitable or enjoyable to be around, chances are the guests aren't going to enjoy that person at the table. The right chemistry makes employing repetition a lot easier, too.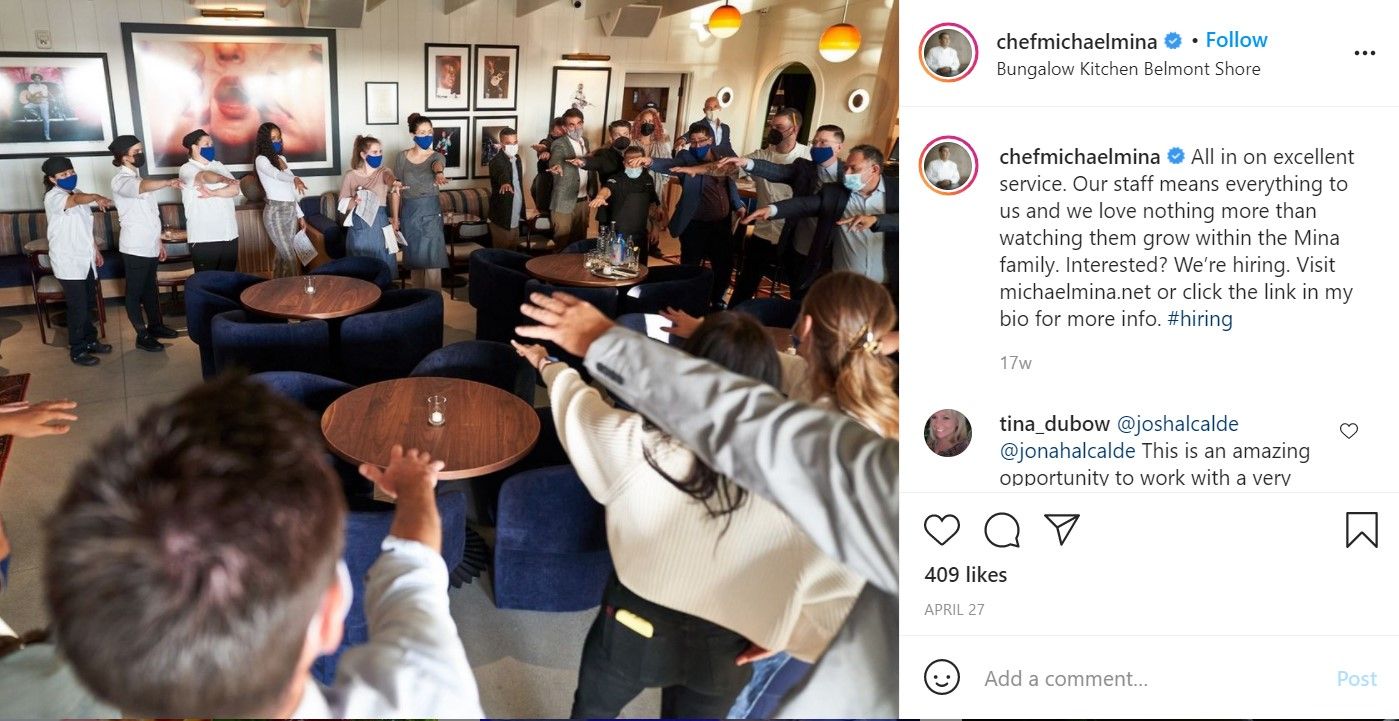 Take the pre-shift meeting for example. This is an opportunity every day for the team to get together and cover yesterday, today, and tomorrow. A little snapshot. You look at the numbers, the little kinks, and then you discuss and tweak to get it right. When the team works well together, it makes it more enjoyable to come together. And coming together is important because it provides an opportunity to reflect as a team and correct as a team to make each day better than the day before. No one wants to go home at the end of the day and feel like they failed. But, there's a temptation to cancel that daily meeting. Especially when you're busy, and three people have called out sick, and, and, and. . . There are a million reasons to cancel the meeting and steal back that half hour. But it's a slippery slope. You get out of the practice, the repetition, of having that meeting every day and soon you've skipped a week. While it can feel like you're cheating the clock, what you're ultimately doing is cheating the team of gaining valuable information that sets the team up for success every day.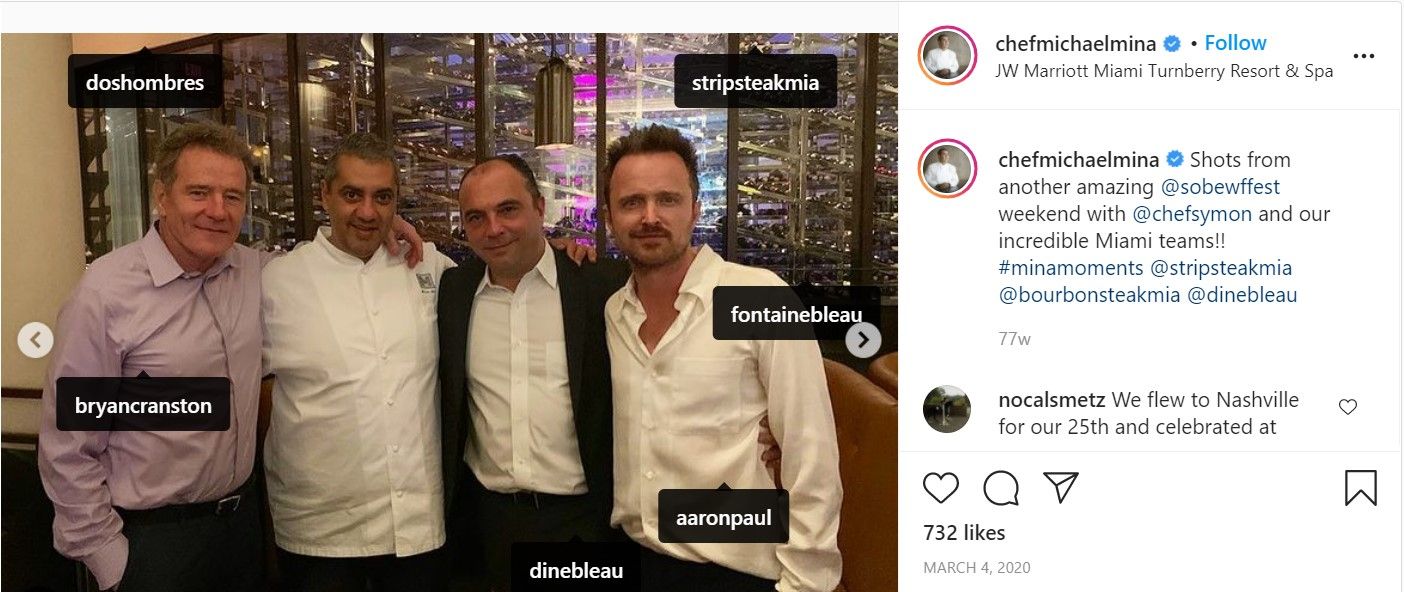 So my advice? Build the right team and make it a habit to learn from each other every single day.
If I can help—in any way, shape, or form—improve food and restaurant experiences as well as people's careers and lives, it doesn't get more rewarding than that.
Read more from the Real Talk with Restaurateurs blog series.