With accolades including James Beard Foundation "Who's Who of Food & Beverage" inductee, Bon Appétit Chef of the Year and the International Food and Beverage Forum's Restaurateur of the Year, award-winning chef and restaurateur Michael Mina continues to dazzle the culinary world with bold dining concepts that have contributed to San Francisco's reputation as a world-class epicurean destination and made him an integral part of the dining scene across the country. His culinary and business vision led to the founding of his company, MINA Group, with partner Andre Agassi in 2002. Under the auspices of MINA Group, he has opened over 45 operations across the United States and Dubai.
We caught up with him for a round of 50 questions, here's what he had to say:
1. What is in your fridge right now?
Michael Mina: A lot of protein, artichokes, zucchini, tomatoes, avocados, oat milk, some almond coconut chocolate that I made. Grass fed ground beef, cheese, charcuterie, eggs, sparkling water, always, then probably 15 condiments from Sriracha to chili sauce to soy sauce to Worcestershire. And, of course, always, one or two bottles of each of my wife's Bloody Mary mix.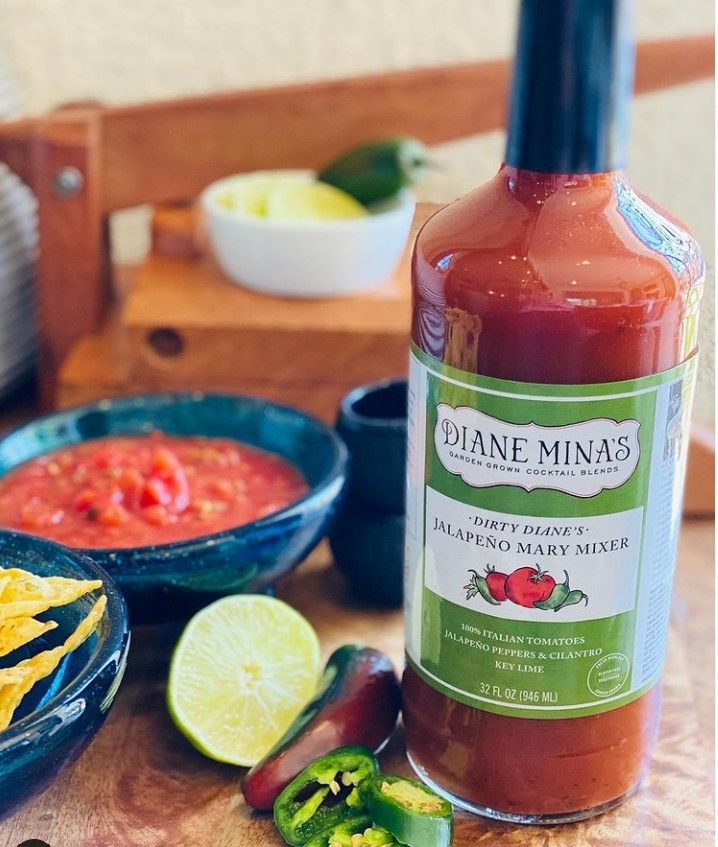 2. What's one meal you couldn't live without?
Michael Mina: The perfect hamburger.
3. Food memories are super powerful. Is there one strong food memory that you have?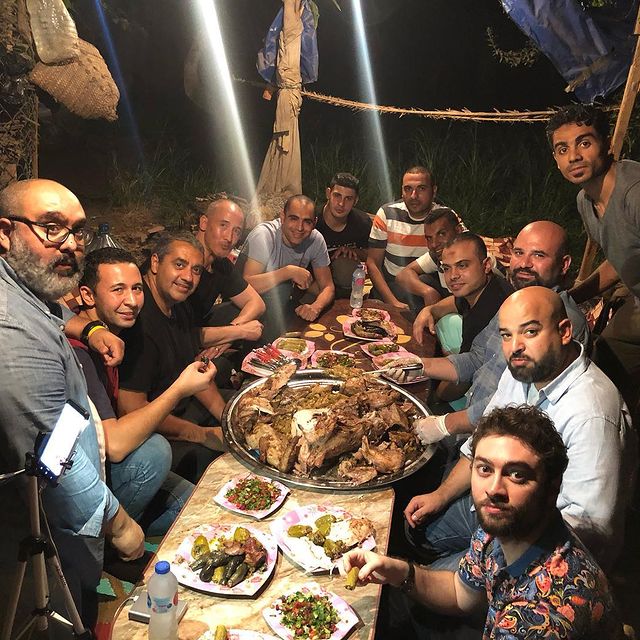 Michael Mina: I was in Cairo recently with Patric Yumul, President of MINA Group, and we visited with Chef Moustafa Elrefaey's family, friends and all sorts of local chefs. We cooked in a family's backyard for literally 15 hours. We're talking about traditional Egyptian cooking, in the ground. We put in turkey, chicken, seven or eight different different animals and stuffed vegetables all in the dirt. We sat around all day long drinking really intense tea, talking, and having little bites of food throughout the day. Then we enjoyed a big feast at like midnight or one in the morning. It was really just a magical night.
4. What family foods did you grow up with?
Michael Mina: I grew up in a Middle Eastern household. Very much Egyptian with a little bit of that Greek influence.
5. What is one food that you hate?
Michael Mina: Canned beets. I love roasted beets and beets. I think it's just something when I was a kid, just, you know, I couldn't even smell them.
6. What restaurateurs do you most admire?
Michael Mina: Chef Jean-Georges.
7. What restaurant do you miss?
Michael Mina: Ernie's in San Francisco. It's the restaurant where my wife and I got engaged. It was very magical and it's not there anymore.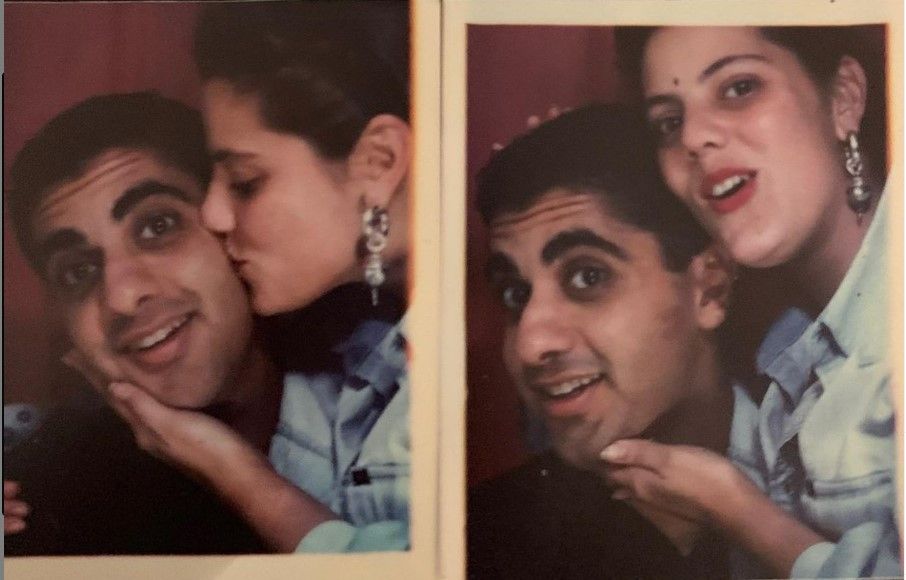 8. Favorite industry event?
Michael Mina: Hawaii Food and Wine Festival. It has that aloha spirit. You see people you haven't seen for a while every year and it's always a good time.
9. One thing you can't run a restaurant without?
Michael Mina: It's two things, it's not one. It's a great chef and and a great GM—you need both of them. Everybody in my corporate team, in any of our restaurants, works for two people—the chef and the GM.
10. One thing you wish you knew before you opened your first restaurant?
Michael Mina: Continually rely more on the great people that are around you and empower them quicker.
11. If you couldn't be a restaurateur, what would you do?
Michael Mina: I mean, it would definitely have something to do with sports. I mean if it was a dream, I would probably be coaching either professionally in the NFL or in the NBA.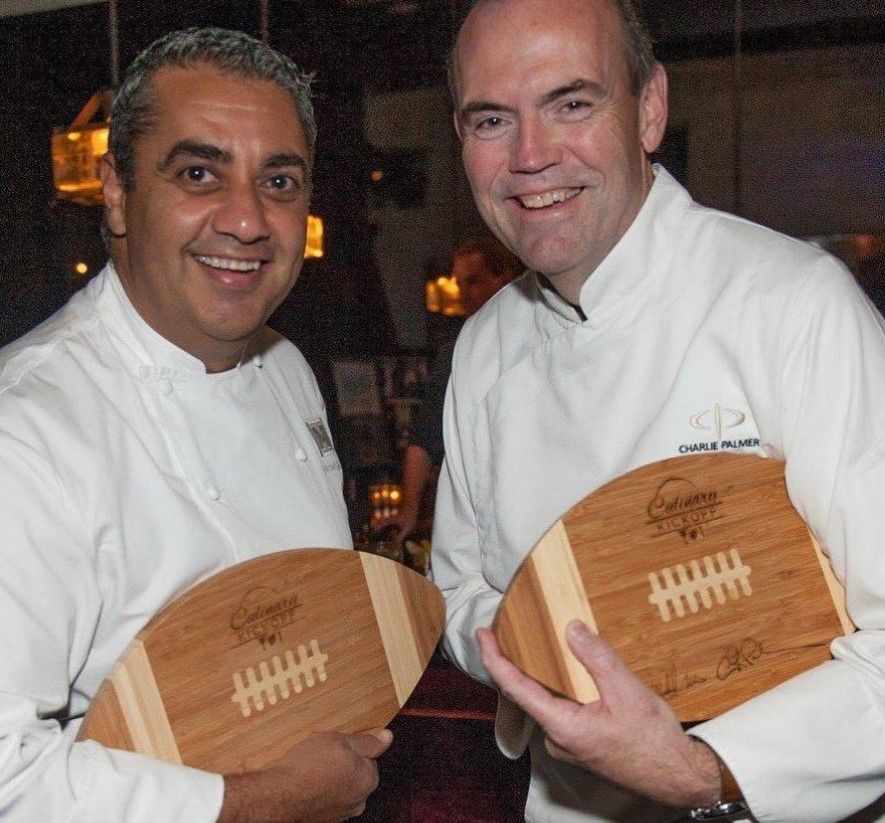 12. First job?
Michael Mina: Mowing lawns.
13. First album?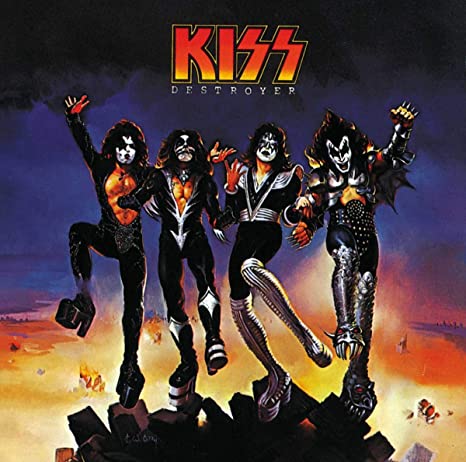 Michael Mina: Kiss, Destroyer.
14. First concert?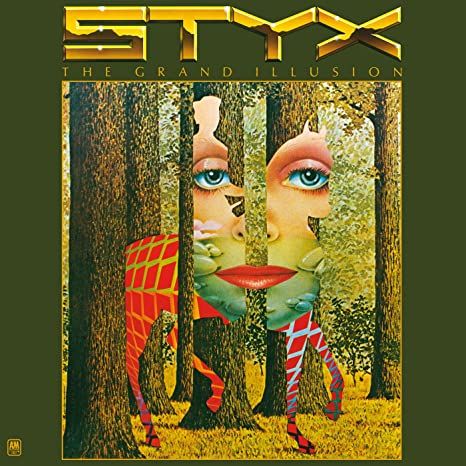 Michael Mina: Styx, Grand Illusion.
15. First time you fell in love . . . with a dish?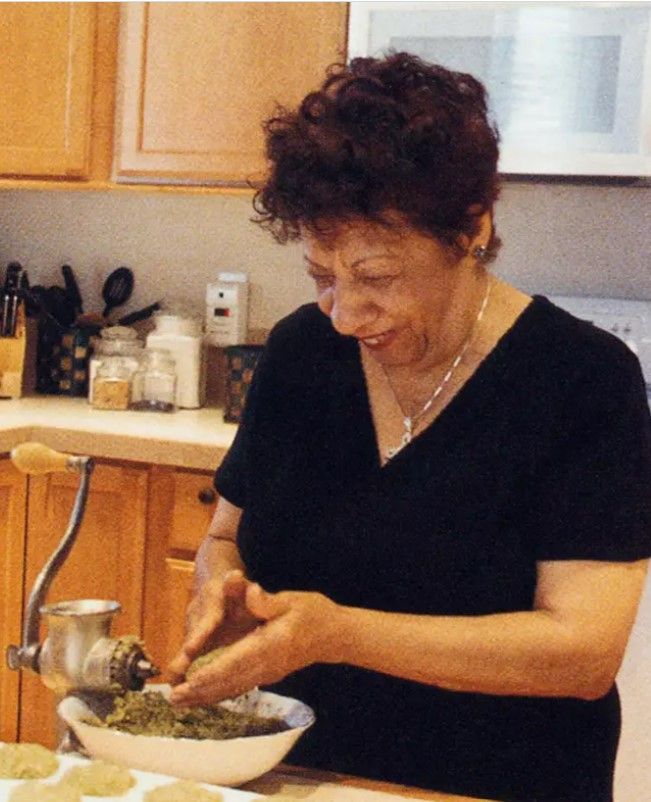 Michael Mina: My mom's falafel. Because she always made them fresh and baked the pita bread. I crave that all the time.
16. First time you fell in love . . . with a restaurant?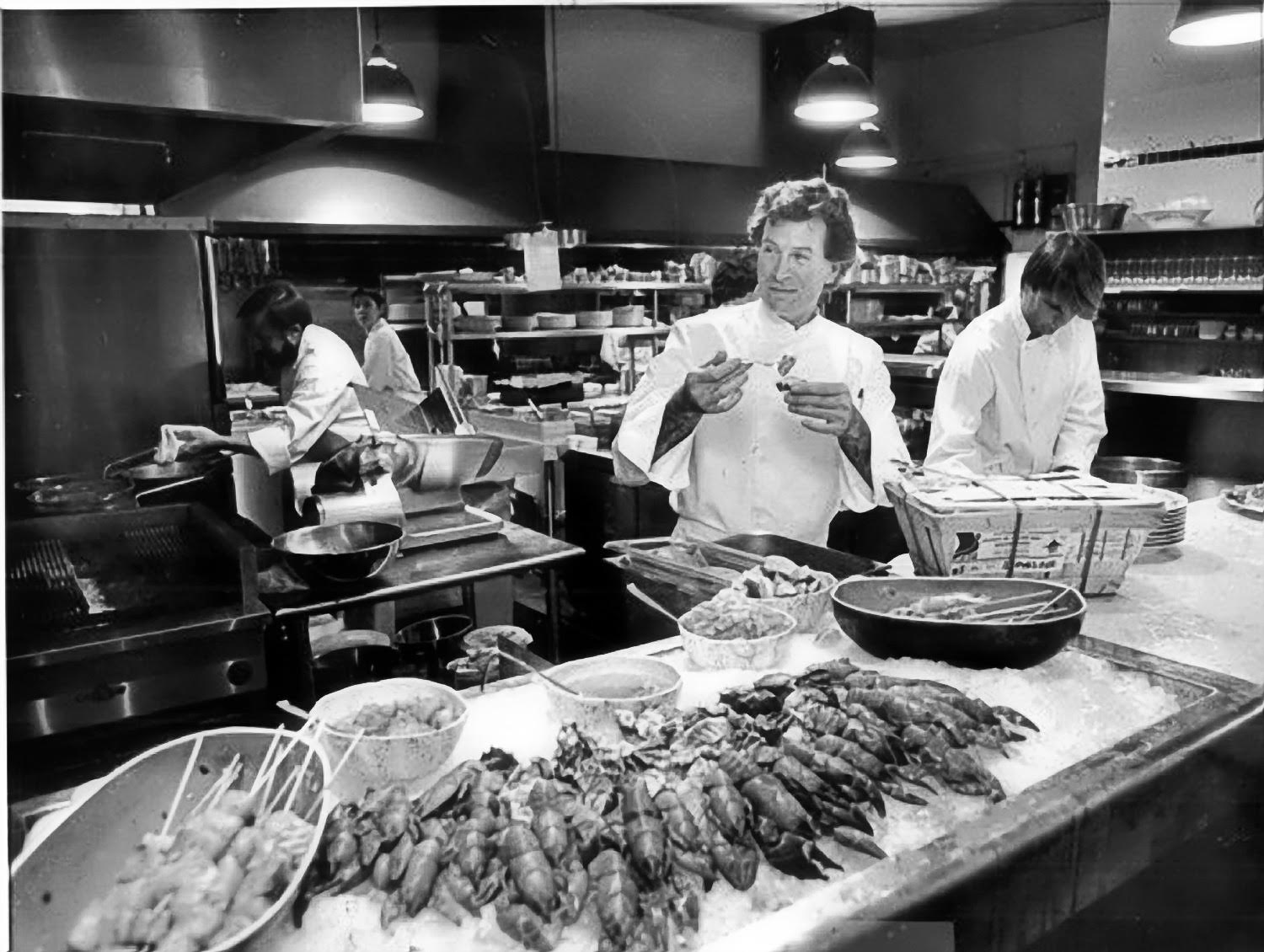 Michael Mina: Stars San Francisco. It's the reason I became a chef. I remember seeing a special on Jeremiah Tower on something like Lifestyles of the Rich and Famous. I was in a sheltered small town and didn't realize that you could become, you know, a chef, that that was really a career. I went there on my first trip to San Francisco and ended up eating there two nights in a row and going back like two times just to hang out because it was the most magical place that I had ever been. I think it was just, it was like theater, the bar was hustling, the piano was playing, and it just really felt like everything was thought through. It just kind of felt alive.
17. Last vacation?
Michael Mina: Dubai.
18. Last song you listened to?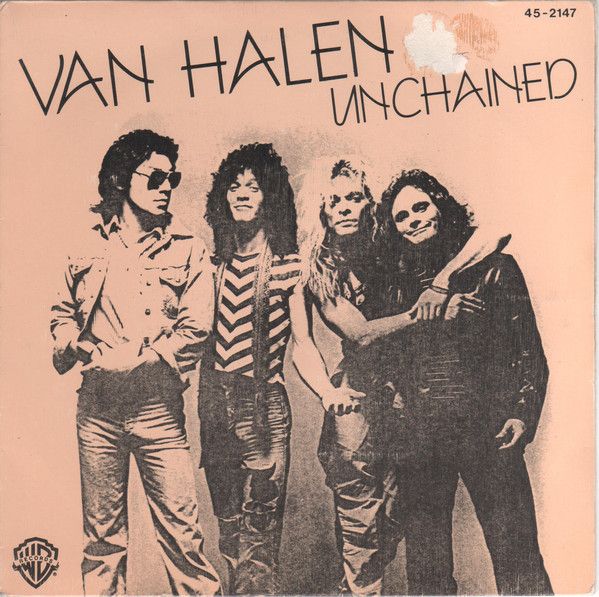 Michael Mina: It was when I was working out this morning, Van Halen, "Unchained."
19. Last book you read?
Michael Mina: It's actually not out yet, I hope that's okay. Ethan Penner's What I Know. I literally picked it up and couldn't put it down. I've read it four times now. It's so good. Each page makes you think. He gives you what he thinks, but he also pushes you to consider what you think.
20. Last podcast you listened to?
Michael Mina: I couldn't even tell you.
21. Last thing you ordered online?
Michael Mina: An outdoor stainless steel bathtub for our dogs.
22. Weirdest job?
Michael Mina: When I was young, I got a job painting bridges. Oh, I did it for two days. So you're literally hanging and painting, you know these giant bridges like a golden gate bridge but it was it was, yeah, did it for two days I was scared half to death.
23. Weirdest thing you've ever eaten?
Michael Mina: Monkey brains.
24. Weirdest place you've traveled?
Michael Mina: This part of Caracas, Venezuela. We landed and everyone had machine guns.
25. Weirdest thing you're good at?
Michael Mina:  Motocross, riding dirt bikes.
26. Pets, yay or nay?
Michael Mina: Yay! Ever since my wife and I got together we always have at least three dogs in the house.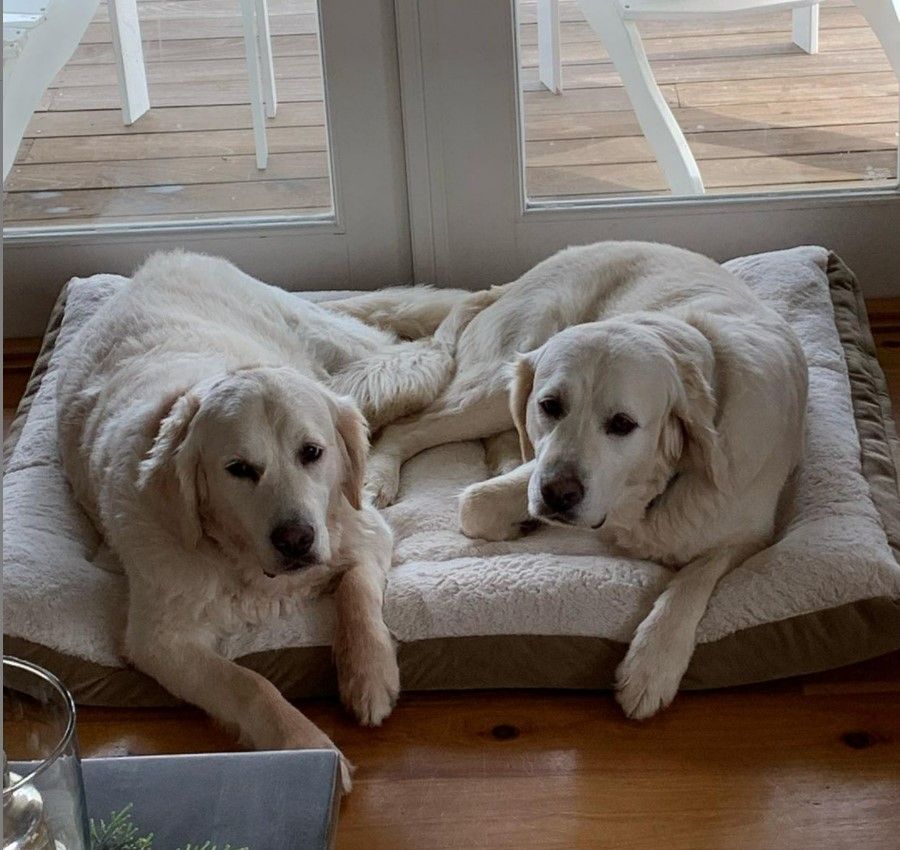 27. Green thumb or black?
Michael Mina: My wife has the green thumb, but I'm like a sous gardener helping her. So, green, sort of.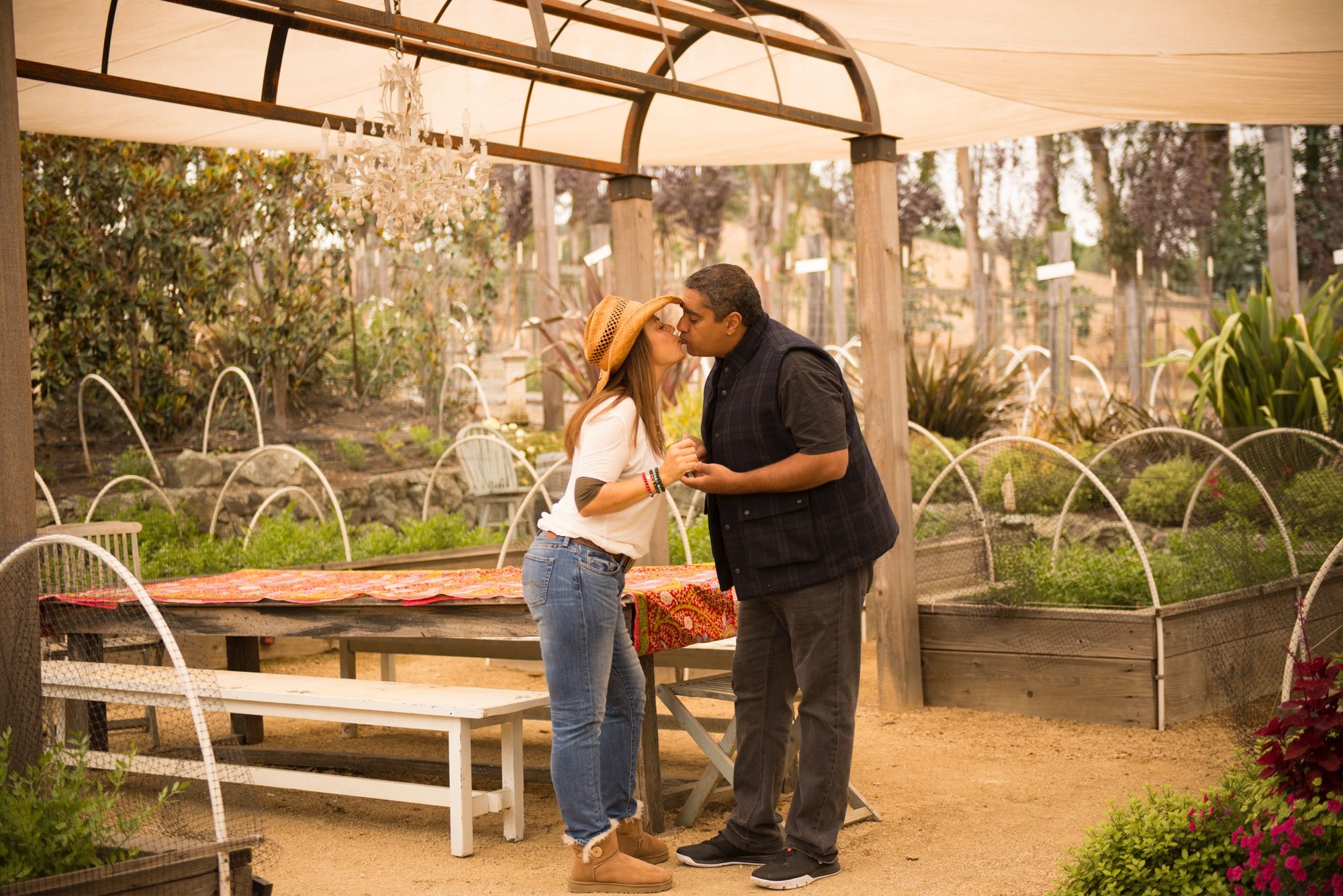 28. Coffee or tea?
Michael Mina: Both, I have a cup of coffee and a cup of tea every day.
29. To snooze or not to snooze?
Michael Mina: Absolutely Snooze!
30. The book or the movie?
Michael Mina: The movie.
31. Cocktail/mocktail or beer?
Michael Mina: Cocktail.
32. Casual or fancy?
Michael Mina: Casual.
33. Digital or analog?
Michael Mina: Digital.
34. Black & white or color?
Michael Mina: Color.
35. Windows down or AC on?
Michael Mina: AC on!
36. Ocean or desert?
Michael Mina: Ocean.
37. Early Bird or night owl night?
Michael Mina: Yes!
38. New house or old house?
Michael Mina: New.
39. Flea market or mall?
Michael Mina: If I'm being honest, mall.
40. Introvert or extrovert?
Michael Mina: Extrovert once I get to know you.
41. Live to work or work to live?
Michael Mina: Live to work for sure.
42. Sweet or salty?
Michael Mina: Sweet.
43. City or country?
Michael Mina: Country.
44. Sunrise or sunset?
Michael Mina: The two most beautiful things, but more sunrises.
45. Summer or winter?
Michael Mina: Summer, summer, summer, summer. I do not believe in winter!
46. Reality TV or documentary?
Michael Mina: Documentary.
47. To binge watch or not to binge watch?
Michael Mina: Binge watch.
48. Classic Rock or Classical?
Michael Mina: Classic Rock.
49. Board game or video game?
Michael Mina: Board game.
50. Rain or sunshine?
Michael Mina: Sunny. I grew up in Seattle.
Read more from the Real Talk with Restaurateurs blog series.