When Revenue Growth Representative Rebecca Linden attends a zoom meeting, so do her four chickens. Be it a client call or a panel for Women of SpotOn, an Employee Resource Group she helped found, upon hearing the chime they toddle down the chicken run that Rebecca built along the side of her suburban home. As Rebecca connects with SpotOn clients, particularly small businesses looking to lower costs and increase profits, her chickens bob their heads attentively, endorsing her recommendations of QR codes and small business loans.
Before Rebecca had four chickens (and a dog) roaming around her house, she had 9 children. Now, as an empty nester, she recently completed an MBA in hospitality at Johnson and Wales University and is planning for a phD in performance psychology. While Rebecca has always had a hostess' sensibility, she went to culinary school later in life, after starting her family. Culinary school led to a bachelors' degree in restaurant management, and a lifelong belief that formal education can bolster one's understanding of the restaurant industry.

Six out of nine of my children are girls. I wanted to set an example for them to just keep learning. Now, all my kids either have a college education or are currently getting one.

When she started culinary school, Rebecca didn't necessarily have a career in mind. "I didn't think culinary school would become a job, but then I soon found myself divorced and a single mom," says Rebecca. "So luckily for me, I was able to put a roof over my kids heads. It kind evolved into a career that I never expected." It was a running joke that Rebecca was "the neighborhood Martha Stewart," always hosting baby showers or milestone events for friends and family. She changed course from homemaking to professional hospitality, a move that made her a kind of "Martha Stewart of the neighborhood who went wrong" according to Rebecca.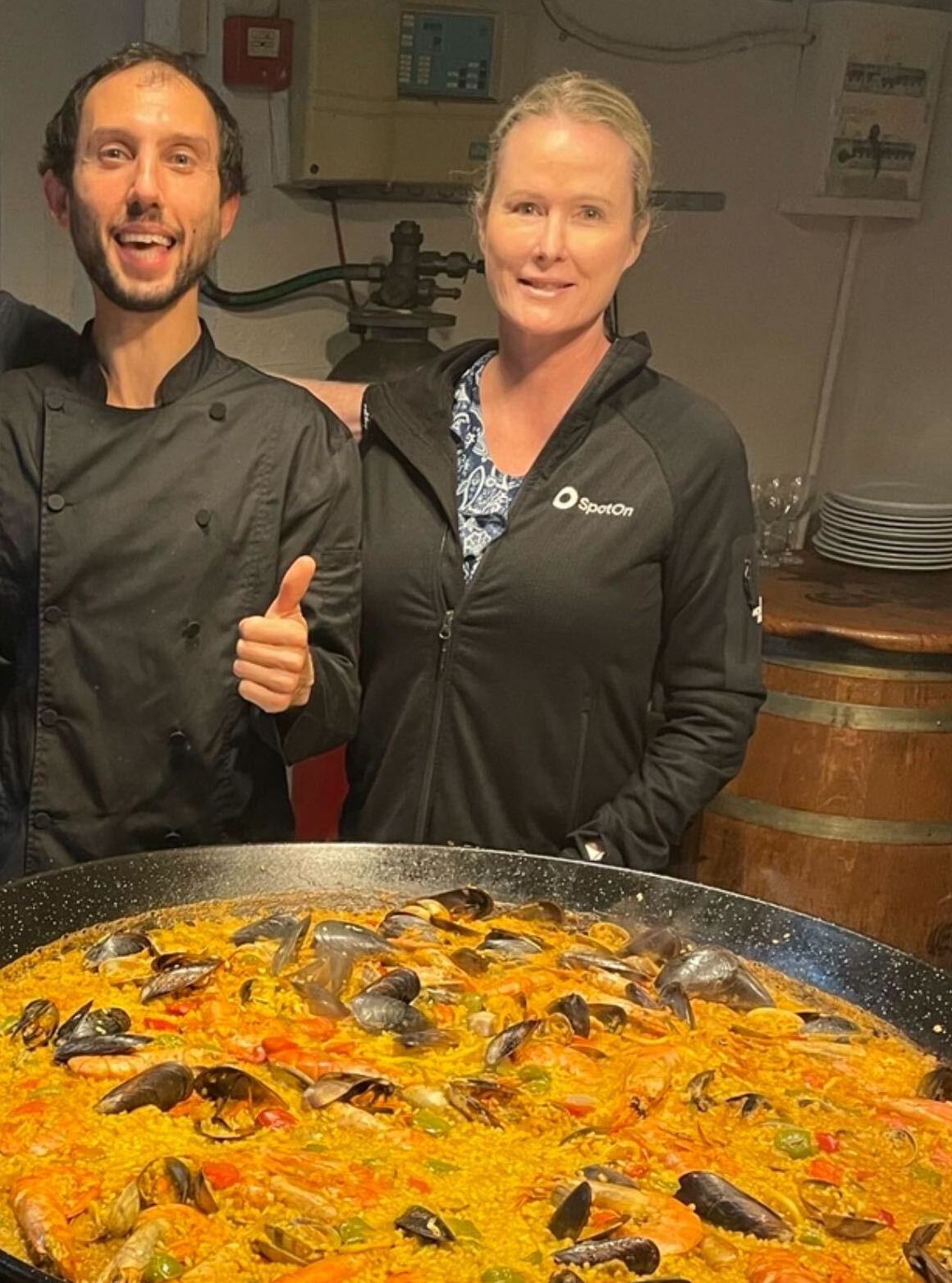 Like the sophisticated emulsions she prepared in culinary school, Rebecca's role as a mom and as a hospitality professional, seemingly at odds, have come together over time. She has always been a naturally curious person, conducting what her husband refers to as "science projects" on the kitchen counter. Her first chef job focused on molecular gastronomy, piquing her interest in cooking projects like homemade bubblegum. She also specialized in vegan food for a time—conveniently for one of Rebecca's daughters, who was vegan for three years.
Rebecca's switch to the hospitality industry eventually landed her at SpotOn as an Account Executive, and later a Restaurant Success Manager. As a former small business owner herself, the opportunity to lend support to local restaurants and businesses is extra meaningful. "For the small business owners that I talk to, I realize that if they fail, marriages are at stake, families are at stake," says Rebecca. "Retirement savings are at stake. I just don't want that failure to ever happen to anyone, if I can help it."
In her role as a Restaurant Success Manager, Rebecca recalls one client where everything that could go wrong with their business, did. Rebecca's stint in the restaurant industry meant she was well acquainted with Murphy's Law. She introduced the client to a capital loan for small business, which helped him keep his doors open during a challenging time. "So many restaurants really need that extra little bit of help right now, whether it's their slow season or they're just trying to stay open," says Rebecca. "On top of that, there are so many predatory lenders out there. The fact that we provide capital safely, fairly, and quickly just makes our clients' lives so much better."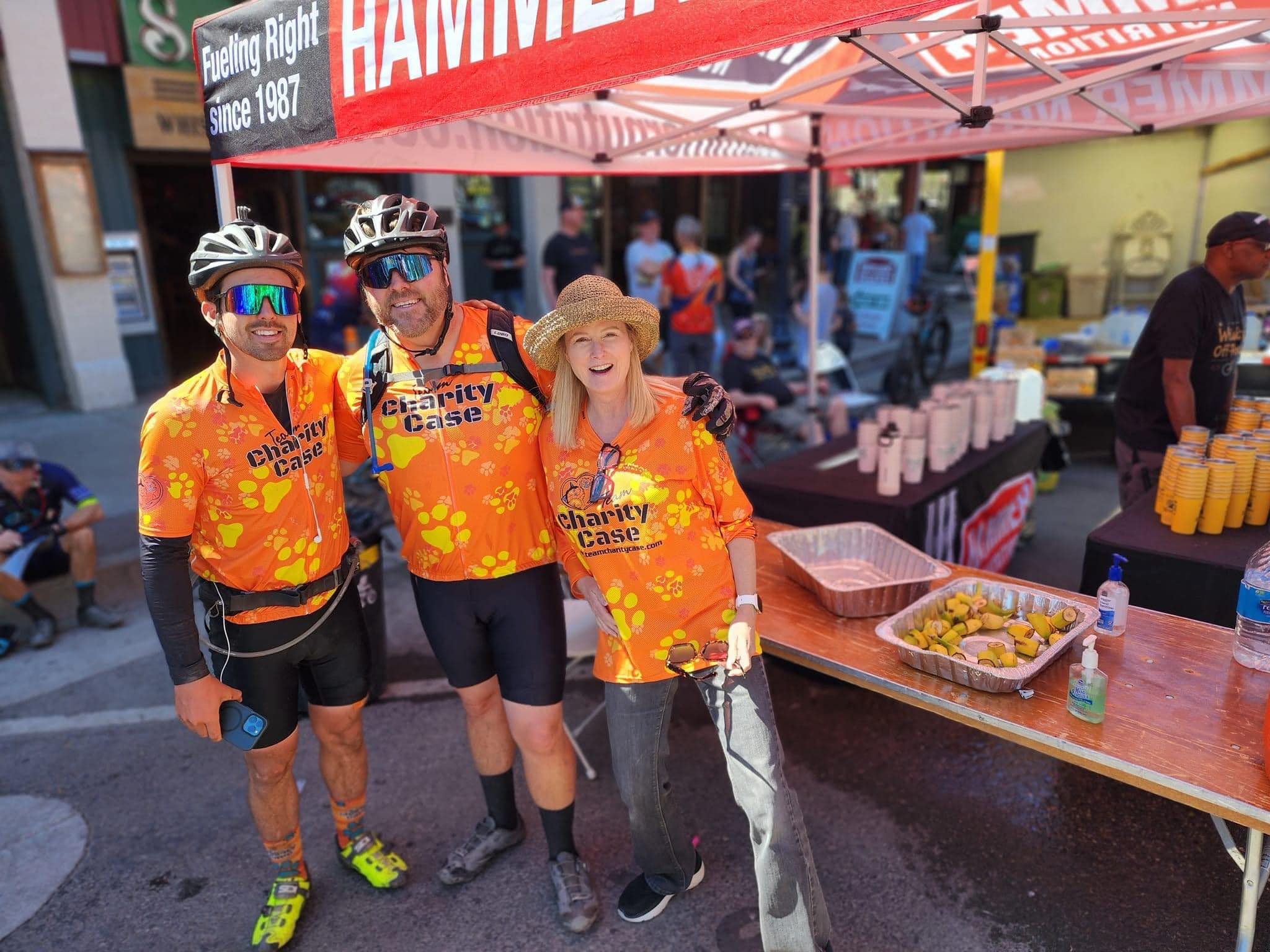 While Rebecca is mostly working behind the scenes of the hospitality industry these days, helping restaurants upgrade solutions like labor management and reservations, she occasionally puts her chef hat back on. Recently, she volunteered to cook for a fundraising event at a local animal shelter. Her vegan fare raised over $10,000 for a cause near and dear to her heart.
As a student, Rebecca is particularly interested in leadership psychology. How to motivate a team when the workforce is strikingly disengaged, compared to years prior? What makes someone an effective leader? She doesn't know all the answers. But to her children, chickens, and clients, she provides a shining example.
---