Everyone knows that opening a new restaurant isn't always fun and games. In fact, most new restaurants that fail do so because of factors beyond their own hard working hands. With the rising cost of food, competition piling up around the block, and more, every type of restaurant needs to stay focused on what they can and cannot control for their own success. That's why we put together some common ways new restaurants fail, and what you can do to proactively overcome those challenges as a restaurant operator.
SpotOn knows that opening a new restaurant is a lot like jumping out of a plane with a parachute you stitched yourself. Some people might think you're out of your mind, but you know exactly what you're doing at the end of the day. With restaurants still struggling from the pandemic, we're here to help you succeed, especially when it comes to using your passion to get the best food out there. Rome wasn't built in a day, and neither is a successful restaurant.
1. Frustration, location, location
Let's say you're planning to open up your new restaurant. You're engineering the menu, coordinating the dishes to match the color of the wallpaper, and trying to hire the best restaurant staff. But do you know the biggest factor that determines if your restaurant will get more guests? It doesn't have anything to do with the size of your steaks or if you promise not to water the whiskey down (even if you do, we won't tell anyone).
As the old saying goes, a restaurant's location location location plays a huge role in how many guests decide to stop by or walk on to the nearest Whole Foods. According to CNBC, most new restaurants fail due to the location of the restaurant in relation to its rent prices. Areas in a city with higher foot traffic tend to have higher rent prices, which means it can be devastating if a new restaurant in a prime location doesn't start off with a bang.
On the other hand, areas with lower rent costs tend to have much less restaurant foot traffic, so be sure to do your research and budget accordingly. You can minimize your rising costs with a strong labor management software, personalized inventory reporting, and more, so you don't break into a sweat every time you check your bank account.
Having high foot traffic isn't the only way to get new guests to pay attention to your restaurant. A powerful marketing presence can also get you on everyone's radar, especially if you've got a strong social media game. Being active on your social media and different review sites like Yelp will give your new restaurant an extra advantage over the older competitors. Most restaurants don't even have a strong online ordering system in place, if there's one there at all. Wouldn't you want your new restaurant to start out one step ahead?
2. Narrow restaurant concept = narrow success
There will always be those classic food spots people rely on for a decent chicken sandwich any time of day. However, even if those restaurants haven't changed their menus in a while, they've all got one thing in common—adaptability. They aren't limiting themselves to the same narrow food items for guests to choose off worn, paper menus. They've made changes to grow beyond the latest, niche food trends.
Your restaurant might look good on paper, but that doesn't exactly translate to a very sustainable business. According to Forbes, many restaurants fail because their concept is too narrow and it can't appeal to a large enough client base. For others, the food's too forgettable, often being overlooked for other food options. Why should a guest sit down and order a fettuccine Alfredo from your restaurant if they can get that specific dish anywhere else?
There are plenty of other factors that might affect how guests perceive a new restaurant. How fast can you turn tables over to the next guest so they aren't waiting til dinner to grab some lunch? Is your restaurant as efficient and streamlined as possible? SpotOn client Santé didn't have an answer either until they used SpotOn Reserve. After switching to SpotOn, Santé saved 7 hours each work week, boosting reservations by 40% and increasing yearly profits by 25% as well, which doesn't sound too bad at all.
"There are no slow nights any more," explains Santé owner Adam Reed. "We used to hope to get to half capacity. Now we know we're going to do 60% capacity every week night and the weekends are always busy."
3. Avoid rookie mistakes in restaurant staff management
Nothing's more frustrating than a restaurant still working on the best ways to hire and manage their staff. Of course, managing a restaurant isn't easy work, but nobody wants to hear someone yelling from the back kitchen. Restaurant staff aren't having a great time either, especially when they're doing their best to get the job done. But with the Great Resignation still looming over us all, poor management is forcing staff to seek employment elsewhere while restaurants are left short staffed. Who'd want to work in a restaurant where it's obvious the manager is inexperienced? Why not work under a manager who takes the right steps to watch out for the restaurant staff?
That's why it's important to remember how tech can be a great tool to ease pressure off your restaurant staff, especially during peak business hours. With all sorts of point-of-sale shortcuts, such as a handheld device for every server, new restaurant operators can open strong even with a smaller team.
Want the right solution? Get the right restaurant tech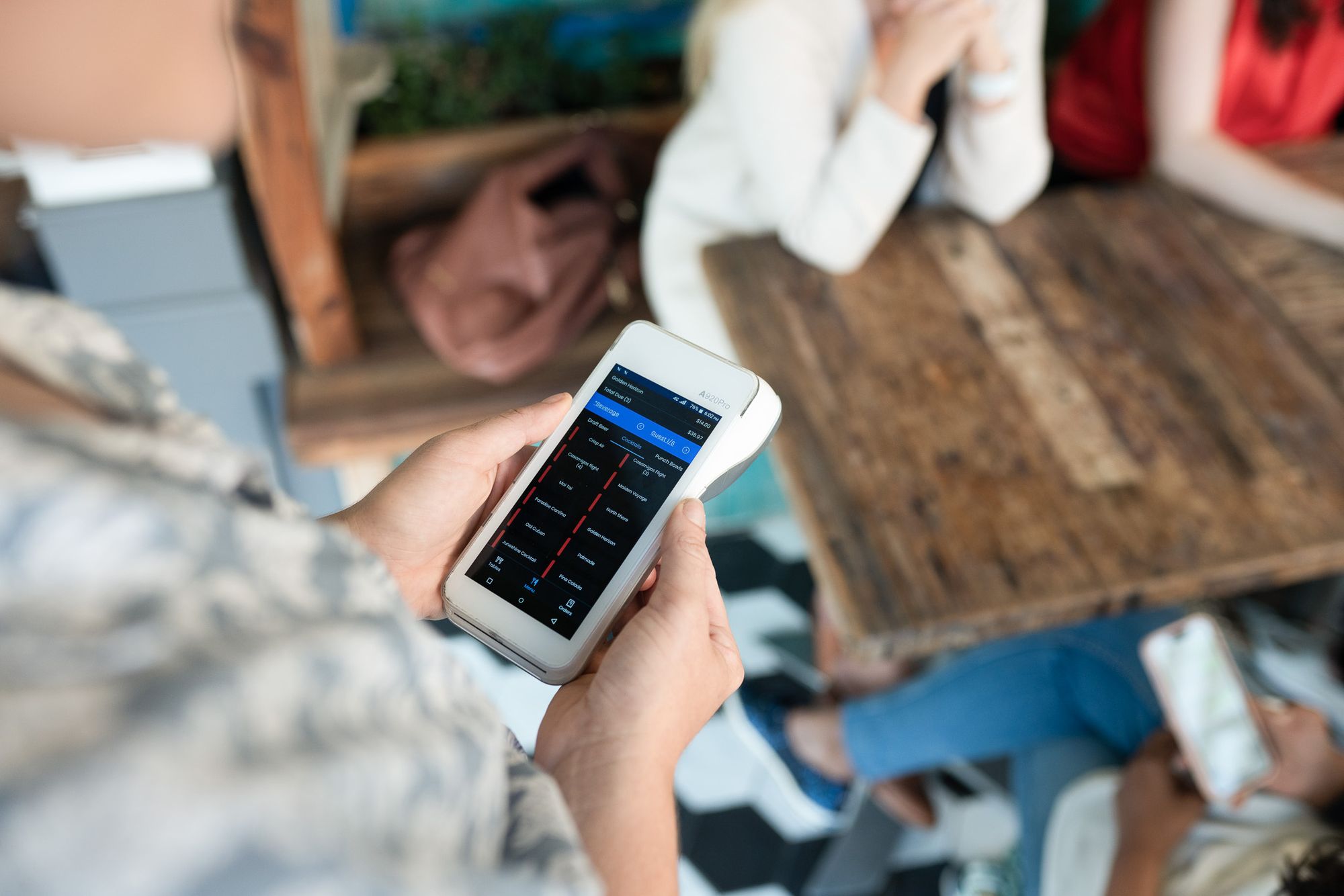 From crafting delicious menu items to perfecting the sit down experience, there are a ton of forces that determine a new restaurant's success. And then there's luck. Unless you're hoarding four-leaf clovers for a rainy day, we know there's only so much you can do on your own to keep your new restaurant afloat. But did you know that a strong point-of-sale system can help hedge your bets against the odds?
SpotOn's restaurant point-of-sale software suite has time and time again proven to help old and new restaurants alike. When switching POS systems from competitors like Toast, Clover, and Square, our clients have saved a ton of money each month, streamlined front of house & back of house reporting, and more, all while looking stylish in the process.
Because at SpotOn, we know opening a new food spot in town is a lot like going on a first date. You put on your best outfit to show off your sparkling personality with the hope to impress for the best. But even with all the effort, sometimes you don't click without ever knowing why. Let SpotOn help so your new restaurant won't get ghosted by bad luck.