Searching for the best point-of-sale system isn't easy, especially if you're a new restaurant looking for the best technology out there. You've likely heard of SpotOn along with other point-of-sale providers like TouchBistro, Toast, and Square. As one of the fastest growing tech companies out there, SpotOn is loved by restaurant staff, managers, and operators thanks to amazing customer support and functionality for all sorts of situations. Compared to other restaurant point-of-sale systems, SpotOn is the highest ranked of TouchBistro competitors*.
However, not everyone has the time to sort through every TouchBistro and SpotOn review out there on the internet. This guide can help. After investigating the TouchBistro reviews and comparison grid below, you can make an educated decision on which tech solution makes the most sense for your restaurant.
About SpotOn Restaurant POS
SpotOn is a software and payments company that's quickly garnered a reputation for providing powerful yet easy-to-use technology to run and grow your business. Known for its flexible, cloud-based technology and personalized support, SpotOn offers an end-to-end platform to accept payments, boost revenue, streamline operations, and create exceptional guest experiences. SpotOn's integrated product set for restaurants includes point-of-sale, online ordering, labor management, QR order & pay, waitlist & reservations, marketing & loyalty, and comprehensive reporting.
With over 2,000 employees, many of whom have worked in hospitality for years, SpotOn provides intuitive technology that "works the way you work," and backs it up with a 24/7 support team who make sure it always does—with fairness, flexibility, and a personal touch.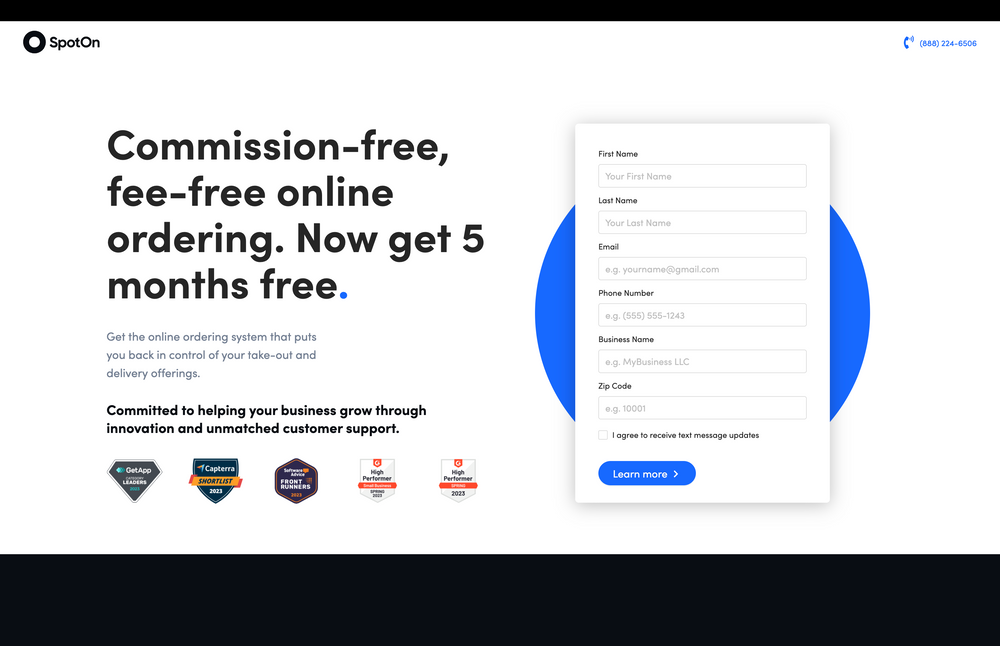 Get 5 months of free online ordering
With SpotOn, you get a commission-free online ordering system that puts you in control of your takeout and delivery offerings.
Learn more
About TouchBistro POS
TouchBistro is a tech company that sells point-of-sale systems to different types of bars, coffee shops, and restaurants. TouchBistro clients have access to a range of point-of-sale software and tools typically offered by most point-of-sale companies, such as payment processing and inventory management.
TouchBistro vs SpotOn | Capterra comparison chart
Since there's so much information floating around the internet, especially when it comes to different point-of-sale solutions, some solutions might seem to share more similarities than not. But the key to your success could lie in understanding their differences. That's why we've examined real TouchBistro and SpotOn reviews from Capterra, a trusted online service helping organizations find the right software solutions for their operations.
In an overall Capterra comparison between SpotOn vs TouchBistro, the SpotOn restaurant POS system outscored TouchBistro and its other competitors. SpotOn had an overall score of 88, while TouchBistro only scored 52.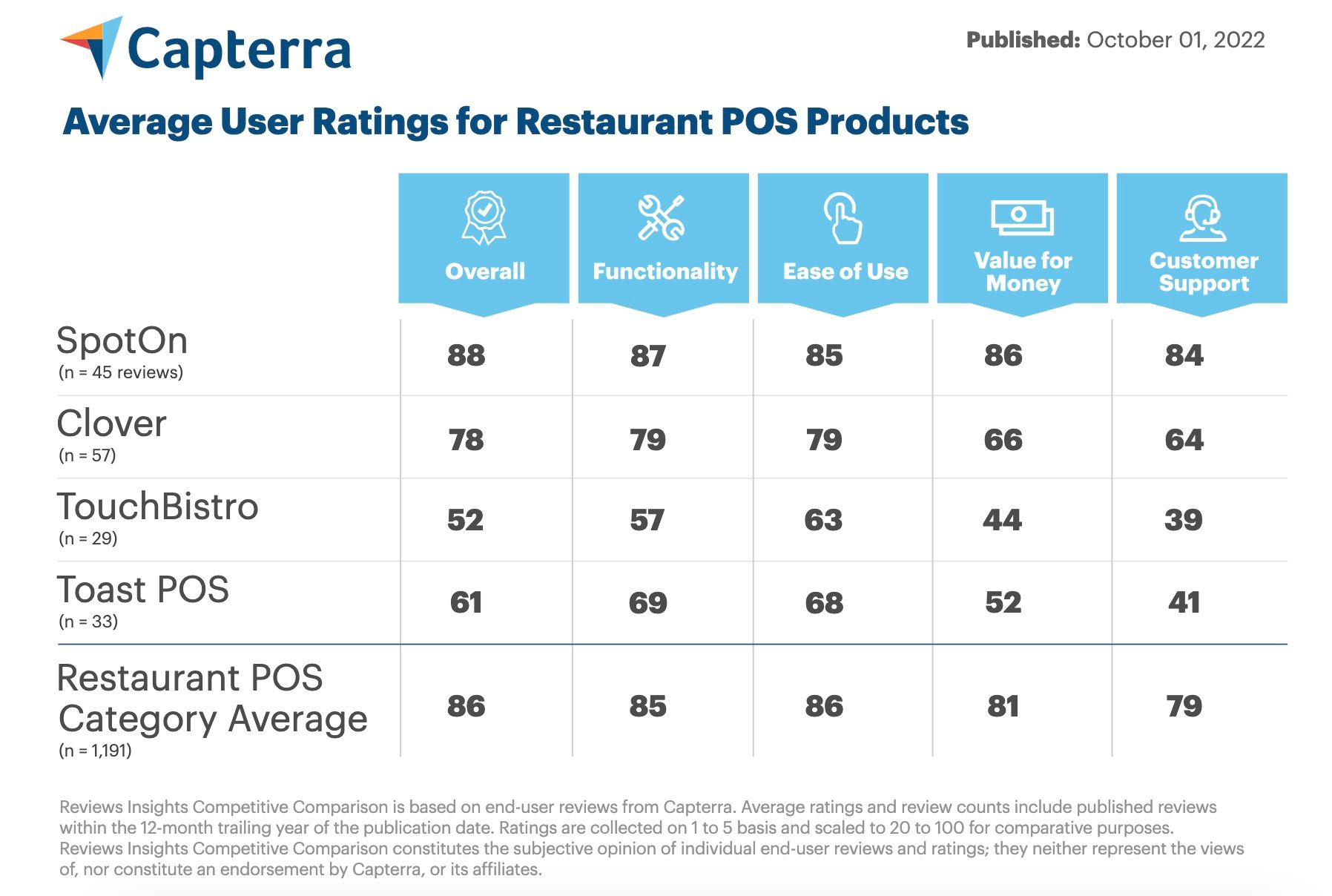 Functionality
When it comes to point-of-sale functionality, SpotOn's score of 87 ranks much higher than TouchBistro's score of 57. User reviews have stated that SpotOn allows their business to function without stopping for dropped connectivity. Other reviews have stated that SpotOn's technology suite has streamlined operations during the busiest work days all while the tech remains organized and user friendly.
Ease of use
For ease of use, customer reviews on Capterra have ranked SpotOn with a score of 85, much higher than TouchBistro's score of 63. SpotOn user reviews have reported a boost in reporting and processing times all while customizing their tech to match their exact needs.
Value for money
Regarding value for money, SpotOn again ranks at the top with a score of 86, nearly double TouchBistro's score of 44. Many user reviews state they've switched over to SpotOn after having negative experiences with other TouchBistro competitors. Some reviews claim that SpotOn's suite of technology, such as backup mode connectivity and instant reporting.
Customer support
Much like the other categories, SpotOn ranks higher than TouchBistro when it comes to customer support. SpotOn has a customer support score of 84 while TouchBistro scores much lower with 39. Many user reviews claim that SpotOn's customer support is the most accessible customer support service they've encountered thanks to the 24/7 support team that prioritizes a hands-on customer experience.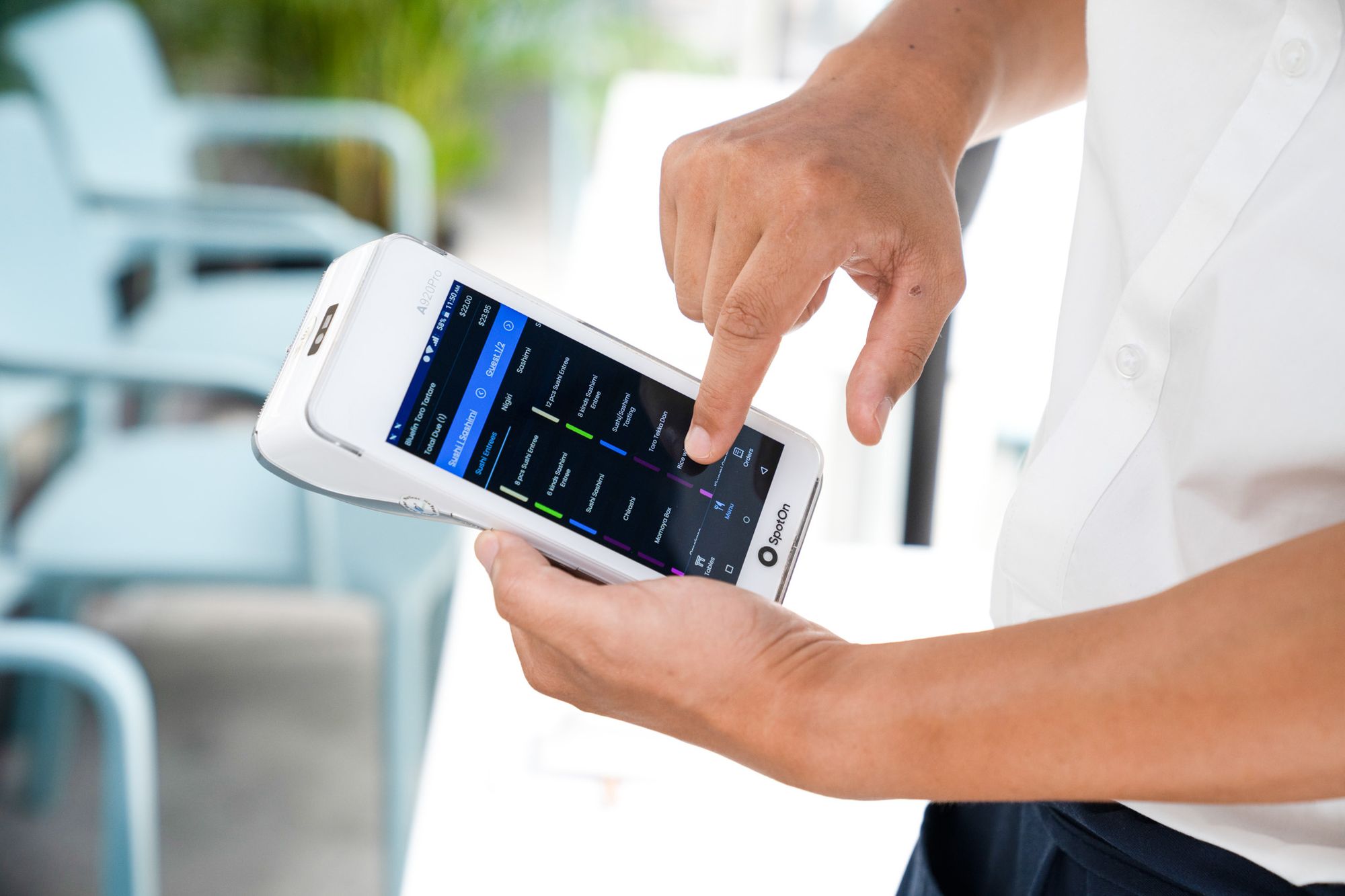 TouchBistro POS system: overall strengths
According to Capterra user reviews, many TouchBistro clients applaud how the company offers lower general fees than certain competitors. Thanks to an intuitive design and menu layout, alongside a simplified cloud-based functionality for iPad installations, TouchBistro boasts some great overall attributes.
TouchBistro POS system: overall weaknesses
Unfortunately, many Capterra reviewers claim that TouchBistro offers poor customer service and communication with clients. This in part can be attributed to client reports discussing a difficult installation process, leaving uncustomizable equipment and connectivity issues. Some reviews have even reported lost orders due to TouchBistro's issues.
SpotOn outranks TouchBistro restaurant point-of-sale
There are so many factors that go into a successful restaurant, and so many factors that can work against any restaurant as well. Thankfully, SpotOn's here to help you find the best tech and make the best decision moving forward. With the right SpotOn tools paired with our outstanding support here to help you perfect your restaurant game, there's no other option besides success.
Kevin Bryla, SpotOn's own CMO & head of Customer Experience, explained it best in Capterra's competitive comparison: "It's an incredibly challenging time to run a restaurant, so we're focused on simplifying business for operators—delivering strong, stable tech that is easy to use and makes staff training simple; building integrations or partnerships that streamline operations; answering the phone when our clients need us."
Curious how SpotOn compares against other TouchBistro competitors? Check out the comparisons below to discover more.
To learn more from a team member, click below to get started on a demo.

*This content is provided for informational purposes only. All claims are based from Capterra's Reviews Insight Competitive Comparison, which is based on end-user reviews. Average ratings and review counts include published reviews within a 12-month trailing year of the publication date. Considered reviews were limited to reviewers from North America. Ratings are collected on a 1-to-5 basis and scaled to 20 to 100 for comparative purposes.