If you run a restaurant or are in the process of opening a new restaurant, you likely have heard of the term "POS system." But, what is it exactly? A point-of-sale (POS) system combines hardware and software, allowing you to place orders and accept and process customer payments. At the same time, POS software can be crucial for the daily operation of many businesses. Some systems provide employee management functionality and other features such as reporting and payroll integrations. The current POS market is filled with modern options and variations. Let's just concentrate on what you might need for your restaurant.
What is a POS system in a restaurant?
A POS system is where you place food and drink orders so they can be sent to the back of the house. They can also allow you to manage different tables, split checks, add tips, and more, which can significantly improve several areas of your restaurant's operation. Older point-of-sale systems, also known as "legacy POS systems," are typically expensive and often require an onsite computer-server that is difficult and costly to update and maintain. Conversely, new cloud-based point-of-sale systems offer affordability and greater flexibility to update things like your menu and pricing in real-time, even remotely. From simplifying communication to speeding up service and giving you better sales data, today's best POS technology can make it easier to run your entire operation.
How does a restaurant POS system work?
When guests arrive at a full-service restaurant, they get a table, pick a dish, make an order, dine, and then pay. Similarly, guests at counter-service restaurants order and pay at the counter, then sit down to eat or take their food to go. A restaurant POS system has both the software and hardware that you need to take orders, accept payments, manage food inventory, and streamline your entire operation, both from the front of the house (FOH) and the back of the house (BOH).
Why is a POS system important?
Monitoring employee performance, and delivering best-in-class service and food, all while tracking your operations, are all key steps to ensuring your restaurant runs smoothly and makes a profit. With the right combination of technology that a POS system can provide, you can get all the help you need to achieve this. Here are four ways a POS system can help you.
1. Boost revenue growth.
There's no denying that restaurants have gone through a lot in the past few years—everything from labor shortages to supply chain issues and inflated food costs. Thinking about boosting revenue while shifting how you operate can seem very challenging. However, with a modern POS that combines commission-free online ordering, QR ordering, and handhelds, you can boost sales with both dine-in guests and take-out and delivery customers.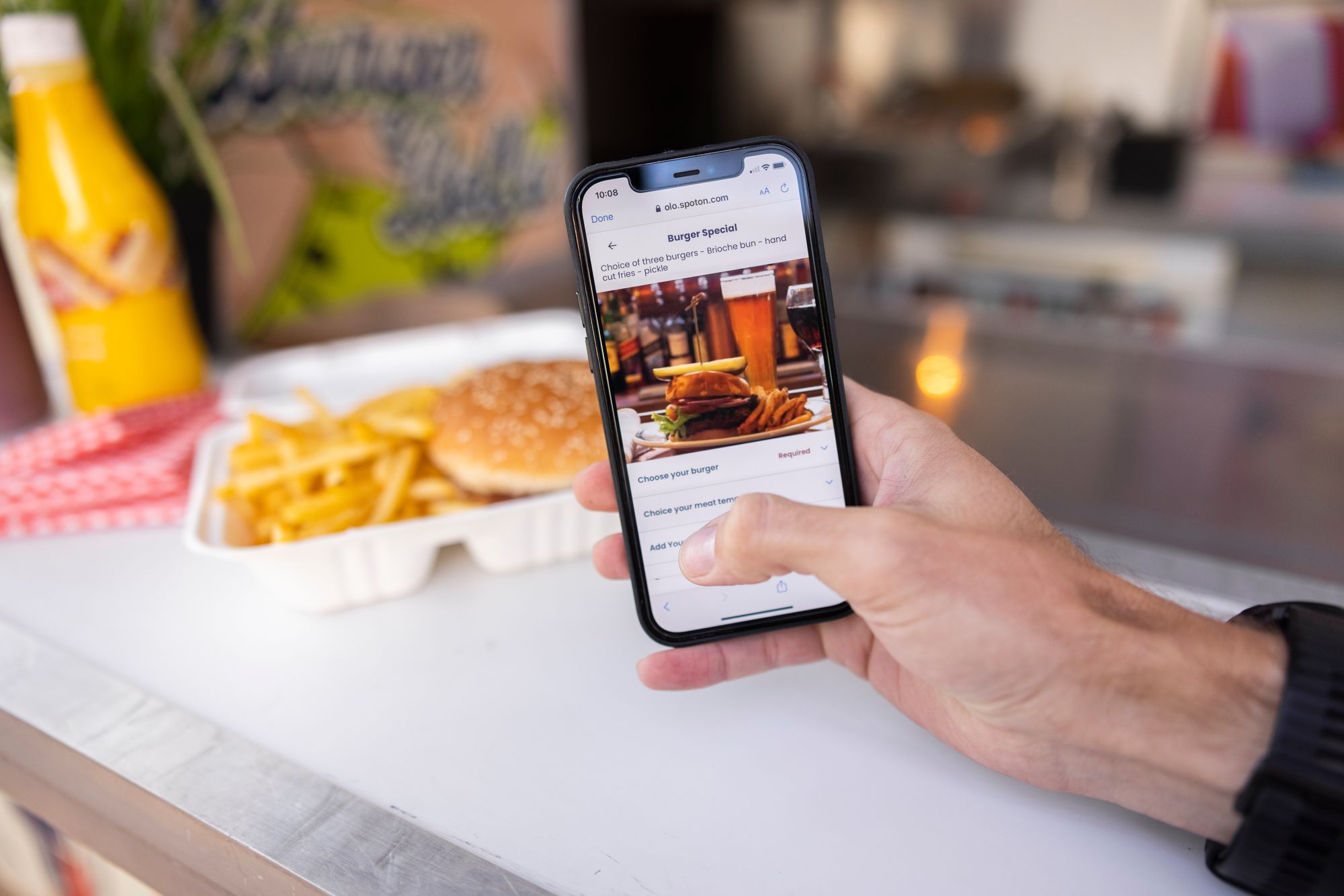 2. Operate more efficiently.
Faster orders can lead to faster service. When a server has the liberty to move around with a handheld and take orders without ever needing to run back to the station or kitchen—or by allowing guests to place an order via QR code—restaurants can increase their productivity and speed of service while also reducing order errors and time-consuming tasks. A modern restaurant point-of-sale does all this while also seamlessly routing orders to the kitchen and bar to improve back-of-house efficiency.
3. Manage and retain staff.
Not having enough employees to support customer demand has also been challenging for the restaurant industry. But when you combine labor management software that syncs with an intuitive point-of-sale system, you get the tools and insights you need to analyze every part of your operation and determine where employees can be assigned to maximize profit. POS clock-ins, streamlined staff workflows, and better management of tips and permissions are just a few ways to help create a seamless experience for your team and improve job satisfaction. On top of that, creating a better guest experience by leveraging technology can lead to increased tips.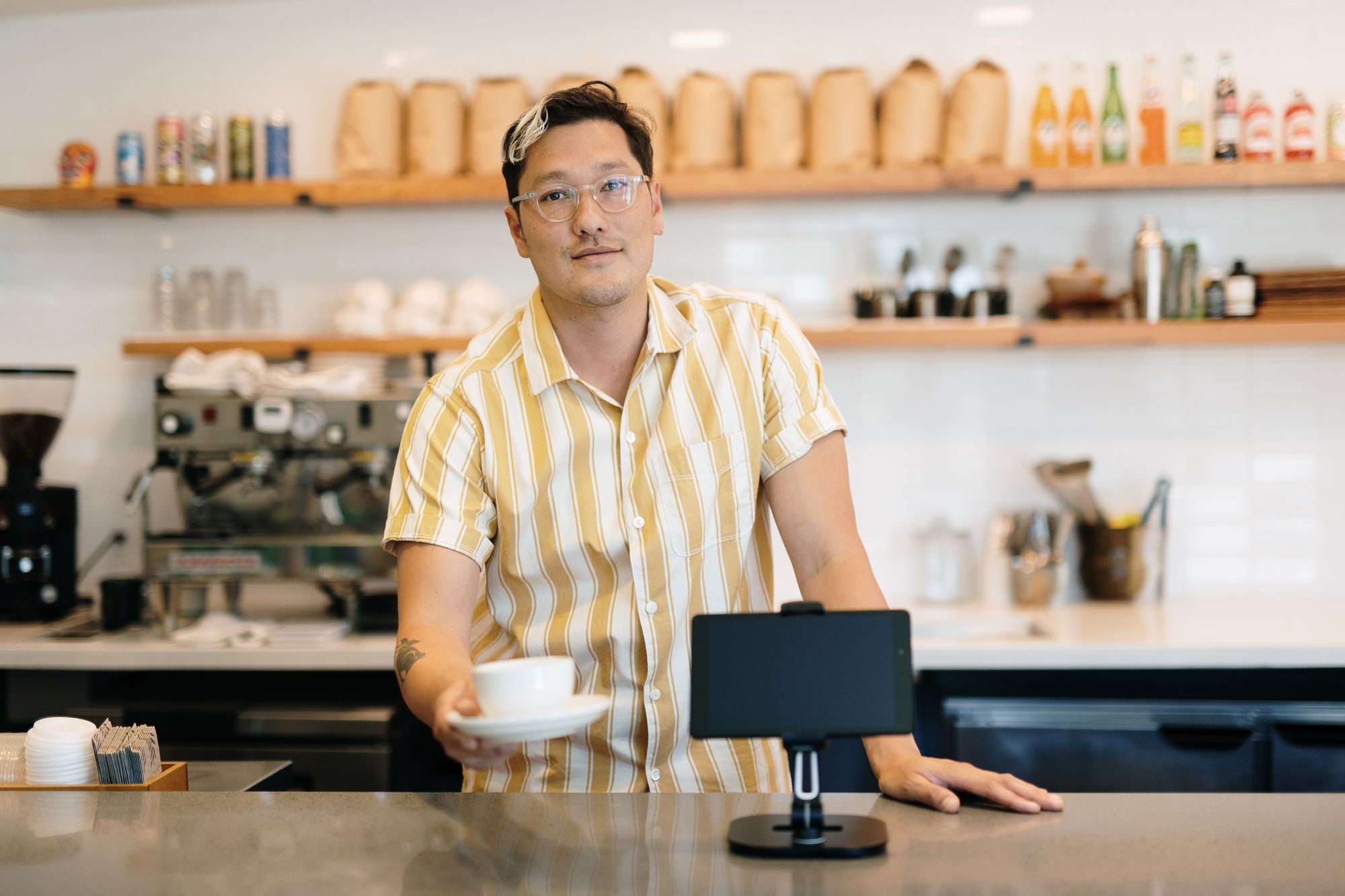 4. Build guest relationships.
In our increasingly digital world, tech solutions are essential, so your restaurant can better serve guests and communicate and strengthen connections with them—inside and outside your restaurant's walls. One of the most important things to look for in a POS system is the ability to build your guest database. The best restaurant POS systems allow you to collect guest contact information at every touchpoint, including online orders and reservations, QR orders, digital receipts, loyalty program enrollment, and even guest Wi-Fi logins. From there, you have the ability to improve your brand and drive repeat visits with marketing emails, deals, social media campaigns, and more.
Running a restaurant is hard work, but you don't have to go it alone. Technology can help you do more with less. Just make sure you choose a restaurant point-of-sale system that works the way you want it to, and that is backed by the personalized service and support you deserve.