If you own or operate a restaurant, no doubt you've struggled over the past year with not just finding the right staff, but finding enough staff to keep your operations running.
The latest stats from the National Restaurant Association's 2023 State of the Restaurant Industry report reveal that those concerns are real and ongoing across the nation.
💡
62% of operators report being understaffed to meet customer demand
💡
Only 10% think recruiting & retaining employees will be easier in 2023
To make matters worse, many of those same restaurants can't even afford to hire more employees. In fact, in the same 2023 State of the Restaurant Industry report, 89% cite higher labor costs as a significant challenge. And to offset those costs, 48% are reducing hours and 32% are cutting staff altogether.
So how can you survive (and profit) in a restaurant staff shortage? The answer is technology. Not in the way of replacing people with androids, though. But by implementing tech tools that enable you to do more with the staff you already have. Here's how.
1. Give your staff handhelds
In full-service restaurants, handheld devices enable servers to take and send orders, split checks, and accept payments right at the table. Without having to constantly go back and forth to the POS, your servers have more time to take extra tables and give better service.
Former GM of Von Elrod's Beer Hall and Kitchen Hillary Holmes said, "Handhelds let our servers cover more tables in a labor shortage, and because they get higher sales and tips, we have higher employee retention."
In quick-service establishments, handhelds can be used as line busters and for taking orders outside the restaurant. World Wrapps president Mike Blair commented, "Handhelds have been a game changer for us. They are incredibly relevant for the times we live in now."
"Handhelds let our servers cover more tables in a labor shortage, and because they get higher sales and tips, we have higher employee retention." –Hillary Holmes, Former GM, Von Elrod's Beer Hall & Kitchen
2. Create schedules based on sales
How many times have you seen your staff standing around and wished you scheduled fewer people on the shift? Or you didn't schedule enough staff only to stress out everyone during the slam? And chances are, you just chalked it up to the "unpredictability of the industry."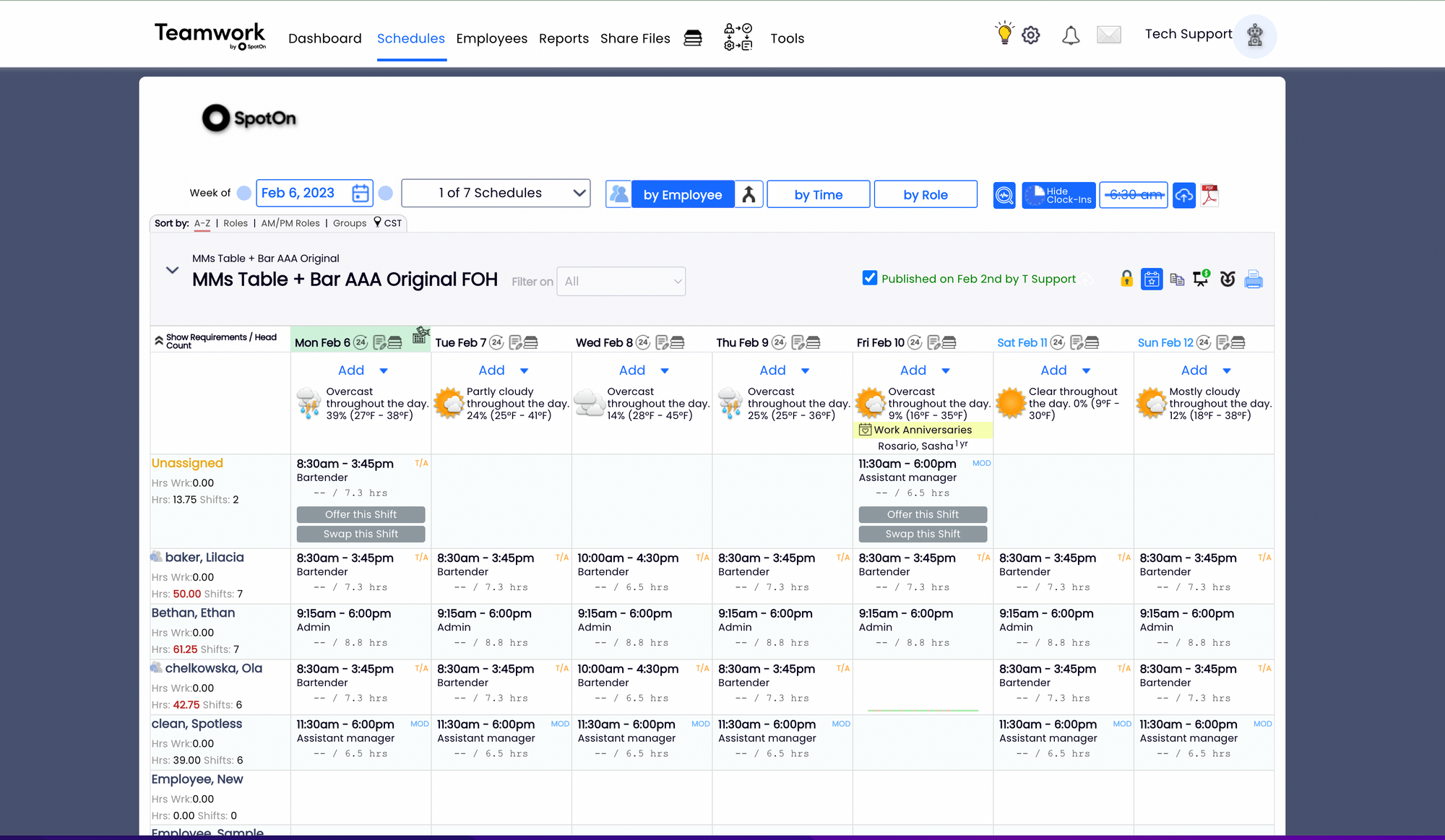 Labor management software like SpotOn Teamwork is making the unpredictable predictable. It puts projected labor costs and sales right next to your schedule so your managers can coordinate every shift using data instead of guesswork.
These tools also let you set labor budgets, prevent publishing schedules that aren't within your limits, and restrict your staff from clocking in before their shift starts. This allows owners to keep their labor costs on budget and trim the fat when it comes to time on the clock.
3. Let guests order with QR codes
Smartphones are now ubiquitous. And today's consumers are pulling out their phones to view products and make purchases everywhere. QR codes extend that functionality into your restaurant. Just by pointing a camera at a code, your guests can browse a menu, place an order, and even pay for their check—all with a couple of taps.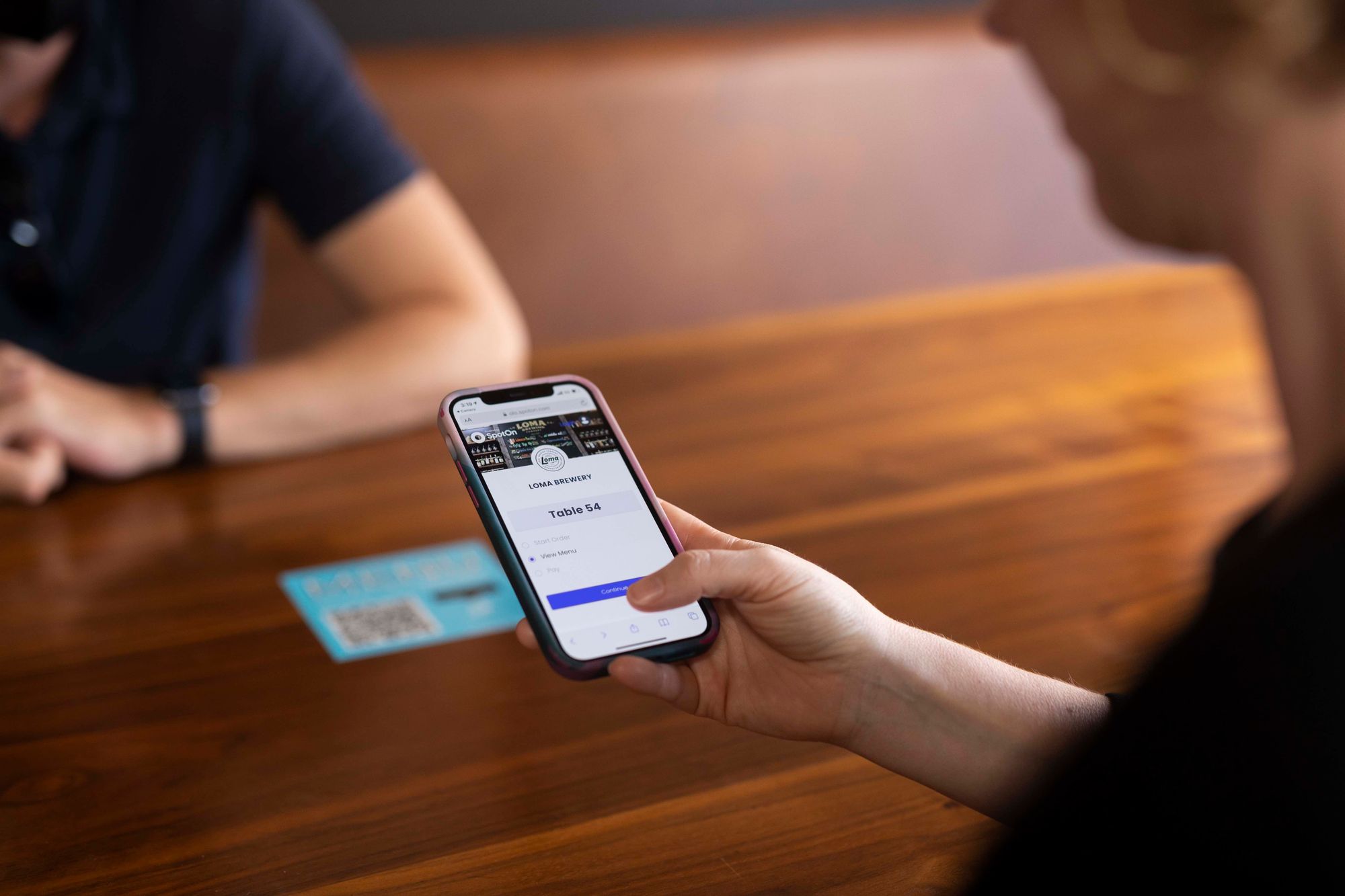 This is a game-changer for so many restaurants. Bars and breweries are pouring more rounds on weekends and game days. Full-service restaurants are serving more drinks, appetizers, and sides in addition to initial orders. And fine-dining establishments are using QR codes to give information to their guests about each culinary masterpiece.
Turns out, people love the power of autonomous viewing and ordering. According to the 2023 State of the Restaurant Industry report, 70% of people say they are likely to order and pay using restaurant website, contactless, or mobile payment.
Meanwhile, restaurant operators are loving it even more with the ability to operate with a smaller team in a restaurant staff shortage.
4. Put a KDS in your kitchen
Replacing printers with a kitchen display system (KDS) is helping all restaurant types streamline their kitchen labor. That's because paper tickets can be a massive headache. They have to be pulled from the printer and put on a rail, making it easy for them to get lost, fall in the food, or become illegible with greasy fingerprints.
And when the paper or ink ribbon runs out—often in the middle of a rush—cooks fumble to put in a replacement with the fear of losing orders. Or the paper gets jammed, and the printer keeps printing without any tickets coming out. All it takes is a single printer catastrophe to throw your kitchen into disarray for a good hour or more.
Not only are these problems eliminated with a KDS, but your cooks can see valuable information at a glance. Like how long each order is taking with a timer, modifiers that are highlighted for clarity, and special order instructions from servers that reduce the back-and-forth verbal brigade with the front-of-house.
These features work together to keep your cooks organized and create a better working environment in your back-of-house, helping you to retain your best staff.
5. Eliminate cash tip distributions
Depending on the size of your restaurant, distributing tips to your support staff at the end of each shift can be a time-consuming ordeal. Servers have to count their cash, calculate tip-outs, get change, sort money, and turn in tips to the manager on duty.
With tip management software, this merry-go-round can be avoided. Tips are automatically calculated and distributed to your support staff's accounts. Servers only turn in the cash they owe the house, and if you owe them, the funds are automatically transferred to their bank. Done.
The benefits for you? Your staff can serve tables longer without going into overtime. When you cut servers, they can get off the clock faster, saving you hundreds (maybe thousands) every month in labor costs. Managers don't have to recount tips, hand out tip bundles, look for missing cash, or run to the bank as often. That's more time back for everyone and less labor needed for you.
6. Give staff control with an app
With so much competition for employees, restaurants are keeping their core staff by giving them more flexibility with their schedules and more visibility into their earnings.
Typically if staff want to swap shifts, they have to call their coworkers to see if anyone is interested, write the switch in a book at the restaurant, and have it signed by a manager. Technology can make that process happen effortlessly through an employee app.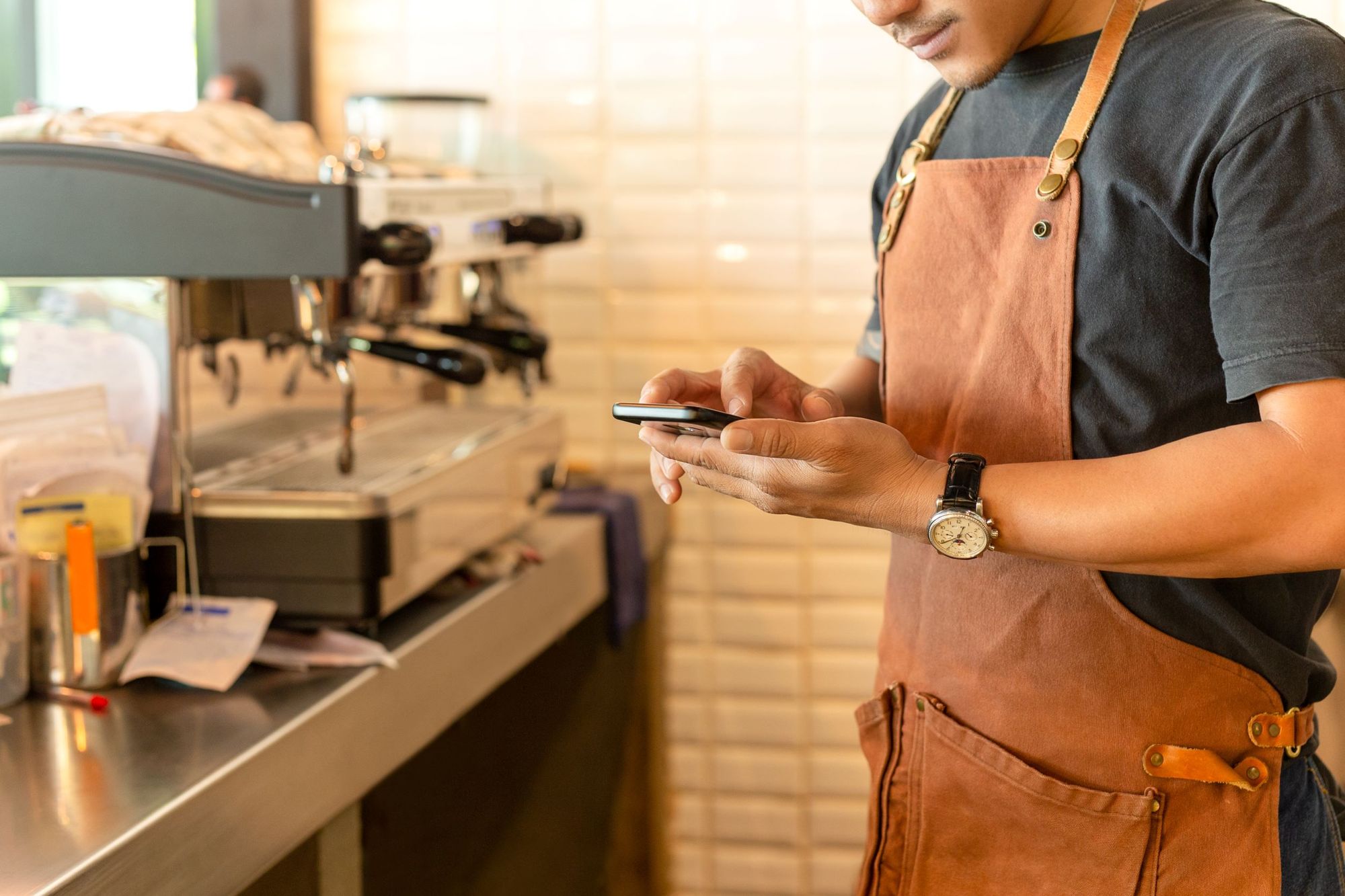 Team members can request shift trades or changes, qualified staff are instantly notified and can pick them up, and managers can accept or deny the request—all online. On top of that, your team can see all their tips, earnings, and other pay information right from their phone—without having to talk to your accountant.
With tools like these, your staff is more likely to stick around as happy and loyal employees, rather than always looking for a better opportunity around the corner.
Bridge the restaurant staff shortage gap with tech
The 2023 State of the Restaurant Industry report says that 58% of operators say using tech and automation will become more common in their segment in 2023. And it's clear that it's being used to enhance rather than replace human labor.
By giving their employees the tools they need to do a better job, restaurants are extending their current labor capabilities, reducing their need for additional staff, and creating a work environment where great team members will want to stay for years to come.
SpotOn is helping food service establishments nationwide overcome their restaurant staff shortage with the latest technology. To learn more about how your restaurant type can leverage these tools check out SpotOn Restaurant.