Quick service restaurants, also known as QSRs, are nearly everywhere nowadays. By narrowing down the different types of cuisines into one simple dining experience, QSRs can quickly dish out fast food items at a lower price point, making other types of service restaurants feel much, much slower.
Of course, any outsider would think running a quick service restaurant like McDonald's or Burger King would be a simple job. However, if you ask a seasoned restaurant manager, they'll all say the same thing. There's more to running a quick service restaurant than quickly cooking food for your guests.
Let's take a look at what exactly defines a quick service restaurant and what tools you can leverage to make your own QSR more profitable. On top of delivering great meals to hungry guests, there are a ton of hidden moving parts that streamline the entire QSR experience.
What is a QSR?
QSRs are counter service restaurants that offer easy food items that take only a short time to prepare and send out to guests. Most QSRs prioritize simplicity because their customers have the same expectations for their dining experiences. The food should be simple to order and simple to eat.
That's why most quick service restaurants have a standardized routine to streamline their food preparation. Operational efficiency is key. Guests get their meal orders right away when the restaurant prioritizes strong staff management alongside the right technology backing up every food order.
While QSRs don't typically have a sophisticated dining atmosphere like full-service restaurants, that doesn't mean you need to sacrifice your menu's flavor and personality. Since quick service food items are kept at the same price point, most QSRs can allow themselves some wiggle room for adjustments on menu items. That way, guests can remain satisfied with their order while you keep control over what you're serving them.
Some quick service restaurant examples include popular fast food chains like McDonald's and Panda Express. But you don't need to run a Dairy Queen or a Taco Bell to call yourself the owner of a QSR. Those big restaurant industry names may set some standards for quick service restaurants, but you can build your own, independent QSR with the right tech and tools.
Just be careful not to confuse QSRs with fast casual chains like Panera, Chipotle, or Shake Shack. A fast casual dining restaurant usually has a higher price point with higher quality foods, and will often let you customize your meal. QSRs have set meal combos, like a Happy Meal, and might include a drive-thru for extra convenience.
That's how Barbwire Barbecue, a quick service restaurant and food truck, managed to grow so much as a business. Thanks to SpotOn's quick service POS, they saw a 40% boost in revenue and $10,000 in loyalty spending every month, all while saving nearly 10 hours of admin work each week.
How to run a successful QSR
1. Have strong guest services
Guest services are the lifeblood of a successful quick serve restaurant. By managing every guest and their order efficiently, no matter how complicated or simple they make it, you can easily convert newcomers into dedicated regulars.
To show guests that you're dedicated to their feedback, try incentivizing customer reviews and implementing unique loyalty programs. You can even create an effective email marketing campaign to tell guests of any worthy news, like a new fried chicken sandwich or a family discount when buying four hot dogs.
2. Invest in the right point of sale system
The right point of sale tech could make or break your quick service restaurant. Since QSRs are all about speed, convenience, and efficiency, you don't want your tech to get complicated as orders pile up until your staff falls behind.
That's why it's important to invest in a quick service POS that helps streamline operations. For example, your countertop POS should have a customer-facing display to make it easy for guests to confirm their orders, redeem any discounts or loyalty rewards, and pay with their choice of card or mobile payment methods. This helps your staff keep lines moving efficiently and guests happy. To further streamline operations, you can use a KDS in your kitchen to keep tickets flowing from front-of-house to back-of-house efficiently.
Also be willing to think outside the box. Handheld devices, for example, can be used to bust lines or take orders outside. Similarly, QR codes can be placed at the entrance to let guests order and pay right from their phone without having to wait in line at all.
3. Examine your service speed
Even if you're greeting every guest at the door and letting them order through QR codes, they'll still expect a quick service restaurant to bring their meals out as soon as possible. That's why it's important to have the right tools. You want to inspect the speed of your services and know all the areas where you and your staff can improve.
Thankfully, with SpotOn's quick service POS, you'll be given the exact toolbelt needed to streamline your QSR staff and services. SpotOn's quick service POS system combines sleek, durable point-of-sale hardware with customizable software so you can keep everything simplified, whether you've got one location or many.
By having all that valuable information in front of you in your point-of-sale's dashboard, you'll know when to shave off those extra minutes and easily increase how fast your QSR operates. That's how the QSR, Callie's Hot Little Biscuit, earned back almost 3 hours per week for general managers and up to 8 hours per week for other staff.
4. Perfect your online ordering
Online ordering is an essential part of any quick service restaurant. Since guests can order their meal without ever needing to step into the actual restaurant, a decent online system can really speed up the pace and accuracy of your orders, while also saving you money by bypassing costly third-party delivery app commissions.
Online ordering can also help you gain more outreach to potential guests who wouldn't consider stopping by your business. By giving them more ways to view and complete their orders, guests get a simple time frame to pick up their food after ordering. That way, they can stop by and grab their meal without any extra hesitation or worry.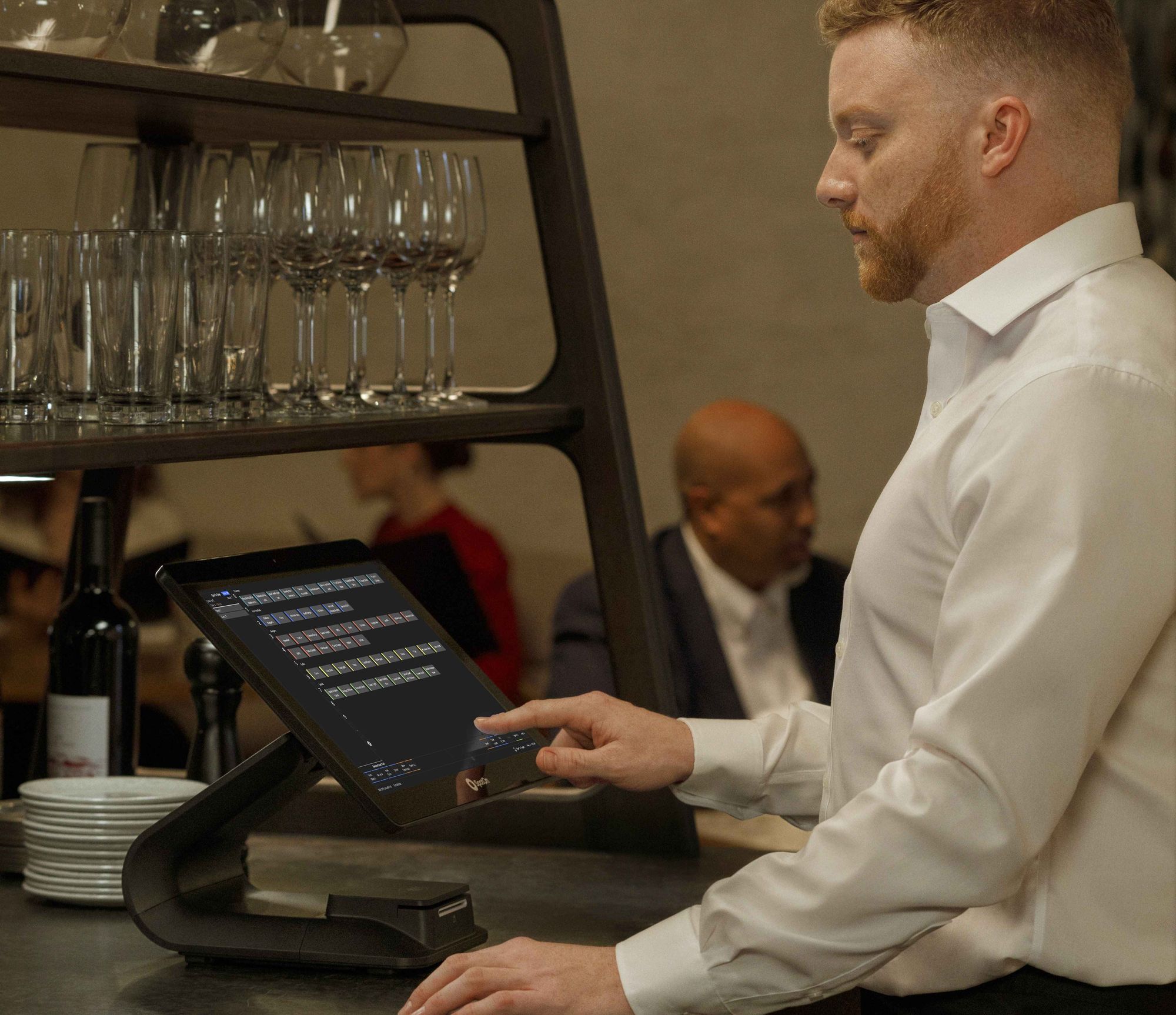 Let's see how we can help
Meet one-on-one with one of SpotOn's tech experts. No high-pressure sales tactics. Just a casual conversation to find out if we make sense for your restaurant.
Get a demo