Guest expectations can feel like a moving target. It's an impossible task to please everyone, and adapting to guest preferences is time-consuming work when you have prep to oversee, a pre-shift to lead, and new team members to onboard. But you're in the business of creating transcendent experiences, kneading together the exceptional and the personal to remind guests why they chose a local spot over a national chain. Real-time feedback is a key ingredient to ensuring guest satisfaction.
Online reviews often provide valuable insights, but only certain guests are inclined to leave online reviews, and they're almost always after the fact. The best way to know what your guests want is to hear directly from them in the moment. There's no need to scour the internet for one-off reviews. Implementing tech, through your POS reservation software, can help you gauge guest satisfaction at every point in the dining journey—sidestepping the need for constructive feedback to be public and taking the guesswork out of guest preferences. It's all in the quest to create an exceptional dining experience, tailored to your guests, that keeps them coming back and telling their friends.
Gather more feedback with post-meal guest surveys
No matter how wonderful a dining experience is, for many guests leaving a review is not top of mind. How to improve guest satisfaction when you don't hear consistently from your guests? Luckily, SpotOn Reserve's guest survey software automatically reminds guests to share some direct feedback right after the check is signed and the mints are consumed.
After a guest leaves your restaurant, automatically send out a guest survey by email asking them to rate your restaurant 1 – 5 with the ability to add additional comments on their guest experience. Restaurant customer surveys take just a minute for your guests to fill out, and give you a great snapshot of how their experience went. You can keep tabs on all the feedback in the review management section of your SpotOn Dashboard. Plus, the private nature of the guest survey means you can resolve any problems before they hit public review sites.
Send a check-in with mid-meal texting
When it comes to feedback, there's no time like the present. Give your guests the ability to let you know how their experience is going before they even leave the restaurant. Halfway through a reservation, text guests to ask them how their dining experience is going.
Texting midway through their meal is a great way to check in on them and lets them speak up about any concerns or feedback while they're still at the restaurant, so you can make things right before they leave. It works best when it's introduced by the host while your guests get seated so they have a heads up and understand the value of sharing their experience.
Save time on review management
Monitoring online reviews shouldn't be a scavenger hunt. Keeping track of your online reviews in one place is crucial to staying on top of guest feedback. Review management software helps you track review ratings and identify trends in customer feedback. See your guest surveys alongside online reviews from Yelp, Facebook, Google, and TripAdvisor. One destination to manage your online reputation and stay on top of your operations by identifying issues before they become a problem.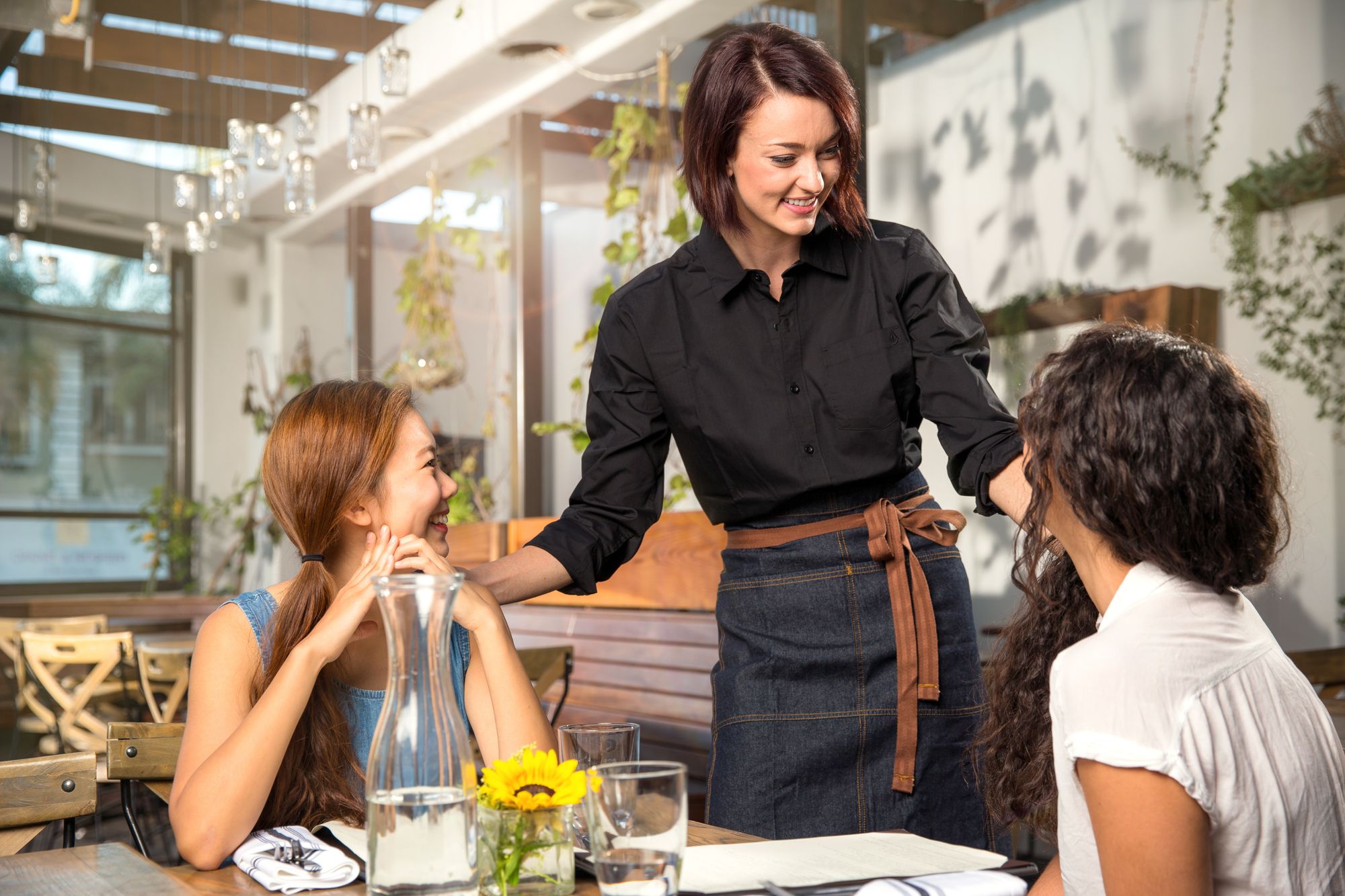 Tracking guest satisfaction and feedback is step one to delivering the personalized, thoughtful experiences that guests come back for. With automated tools from your POS reservation software, you can save time and energy gathering guest feedback and shift your focus to tweaking your operation to fit guest preferences.
---