If you're considering getting a new restaurant point-of-sale system, you've likely heard of SpotOn, alongside Square, Toast, Clover, and others. A favorite among restaurant operators, SpotOn is a fast-growing POS and business software company, known for its easy-to-use technology and personalized support. Of all the Square competitors, SpotOn is the highest-rated for restaurants.*
Let's take a look at SpotOn vs Square to see how they stack up so you make an informed choice for your restaurant.
About SpotOn Restaurant POS
SpotOn is a software and payments company that's quickly garnered a reputation for providing powerful yet easy-to-use technology to run and grow restaurants. Known for its flexible, cloud-based technology and personalized support, SpotOn offers an end-to-end platform to accept payments, boost revenue, streamline operations, and create exceptional guest experiences. SpotOn's integrated restaurant product set includes point-of-sale, online ordering, labor management, QR order & pay, waitlist & reservations, marketing & loyalty, and comprehensive reporting.
With over 2,000 employees, many of whom have worked in hospitality for years, SpotOn provides intuitive technology that "works the way you work" and backs it up with a 24/7 support team who make sure it always does—with fairness, flexibility, and a personal touch.
About Square POS system
Square is a payment technology company that became well known by independent sellers using their mobile card reader. In addition to mobile payment solutions, they offer point-of-sale systems for small to medium-sized businesses, including restaurants and cafes. The system includes features like integrated payment processing, inventory and sales reporting, and customer management, among others.
Square vs SpotOn | Capterra comparison chart
Selecting the right POS system is essential to running your restaurant, but comparing cloud-based POS solutions with similar features can be overwhelming. We've analyzed real user reviews from Capterra, a trusted online service that helps businesses find the right software solutions for their operations, to compare Square vs. SpotOn.
As you can see in the Capterra competitive comparison chart below, SpotOn is the top-rated restaurant POS system with an overall score of 94.

Functionality
In terms of functionality, SpotOn scored 93, compared to Square's 92. Users love SpotOn Restaurant POS's ability to adapt to their front- and back-of-house operations and its easy-to-understand and customizable reporting. Restaurant operators also value the integrated software solutions that work together seamlessly, like QR order & pay, online ordering, waitlist/reservations, digital loyalty, labor management, and handheld devices.
Ease of use
SpotOn received a Capterra score of 93 for its ease of use, compared to Square's score of 92. Users love that SpotOn is quick and easy for staff to learn and helps managers immediately make back-office changes and real-time menu adjustments on all stations, including across multiple locations.
Value for money
With a Capterra score of 92, SpotOn is on par with Square when it comes to value for money. Users love SpotOn's transparent pricing, no junk charges, and overall features for a fair price. One user even reported that SpotOn costs 90% less than their previous POS company.
Customer support
In the customer support category, SpotOn outperforms Square and Square competitors with a Capterra score of 93 compared to Square's score of 90. SpotOn users appreciate the personalized implementation and training, quick response times, availability of local sales reps, proactive post-install support, and clear communication throughout the process.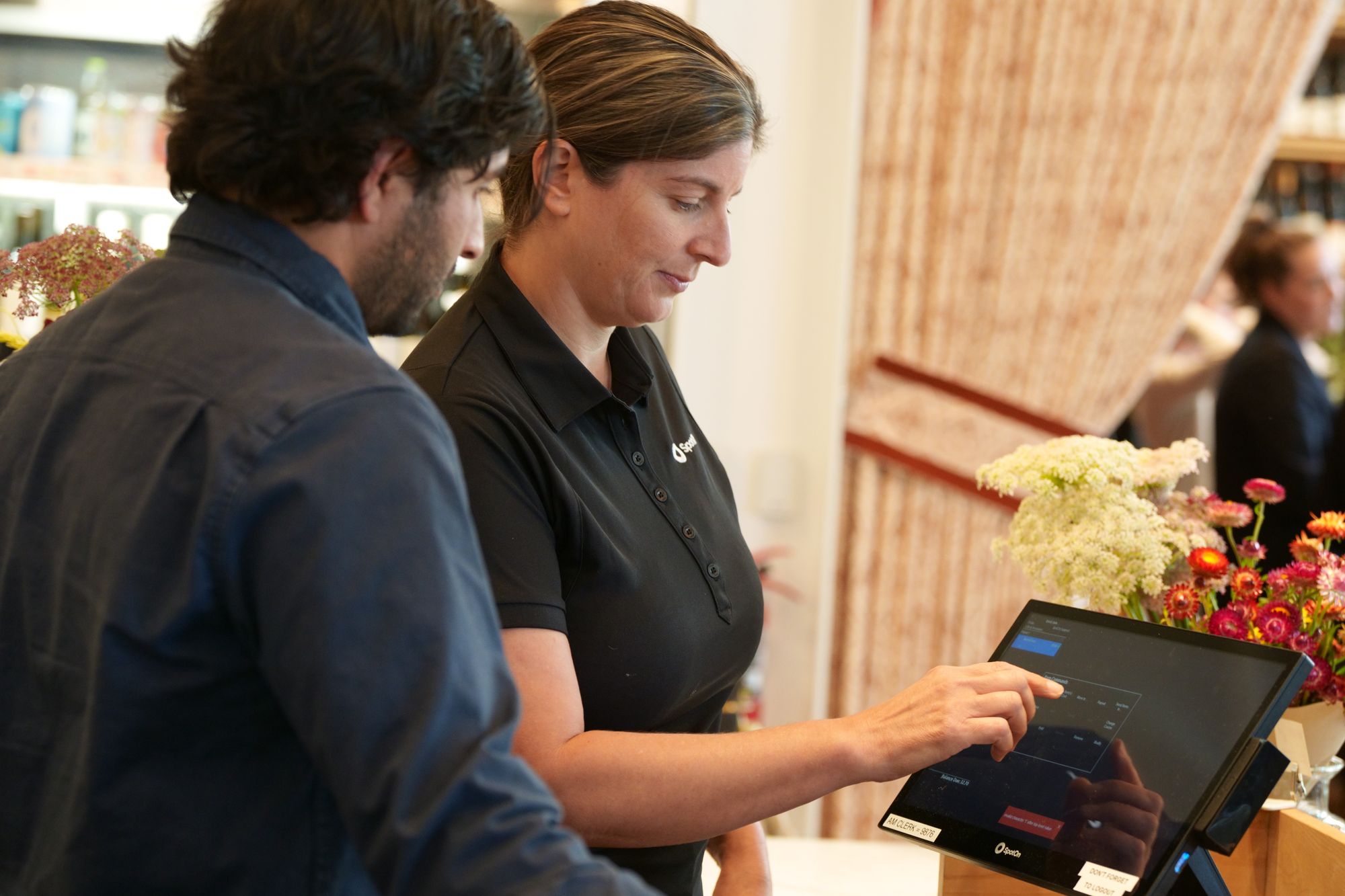 Square point-of-sale system: overall strengths
According to user reviews, Square point-of-sale is a powerful tool for businesses looking for an all-in-one solution that combines user-friendly design, rich analytics, and mobile capabilities. In particular, users like it because they can take it anywhere, allowing them to use the system for events and accept payments easily. Users also love that Square makes the checkout experience easy for guests.
Square POS system: overall weaknesses
Square users have complained about high credit card processing fees, which can have a negative impact on restaurants' profit margins. Additionally, some Square users have reported the system crashing as well as difficulty getting a hold of Square's customer service. Perhaps the biggest complaint from restaurant operators is about having no on-site implementation or on-site support.
SpotOn delivers over Square
In today's challenging hospitality environment, you're faced with rising costs, changing guest expectations, and a seemingly never-ending labor shortage. SpotOn's team of restaurant technology experts can help you meet these and future challenges with flexible solutions and personalized service and support.
As Kevin Bryla, SpotOn's CMO and Head of Customer Experience, noted with the release of Capterra's competitive comparison, "It's an incredibly challenging time to run a restaurant, so we're focused on simplifying business for operators—delivering strong, stable tech that is easy to use and makes staff training simple; building integrations or partnerships that streamline operations; answering the phone when our clients need us."
To learn more, fill out the form below and one of our restaurant experts will contact you shortly.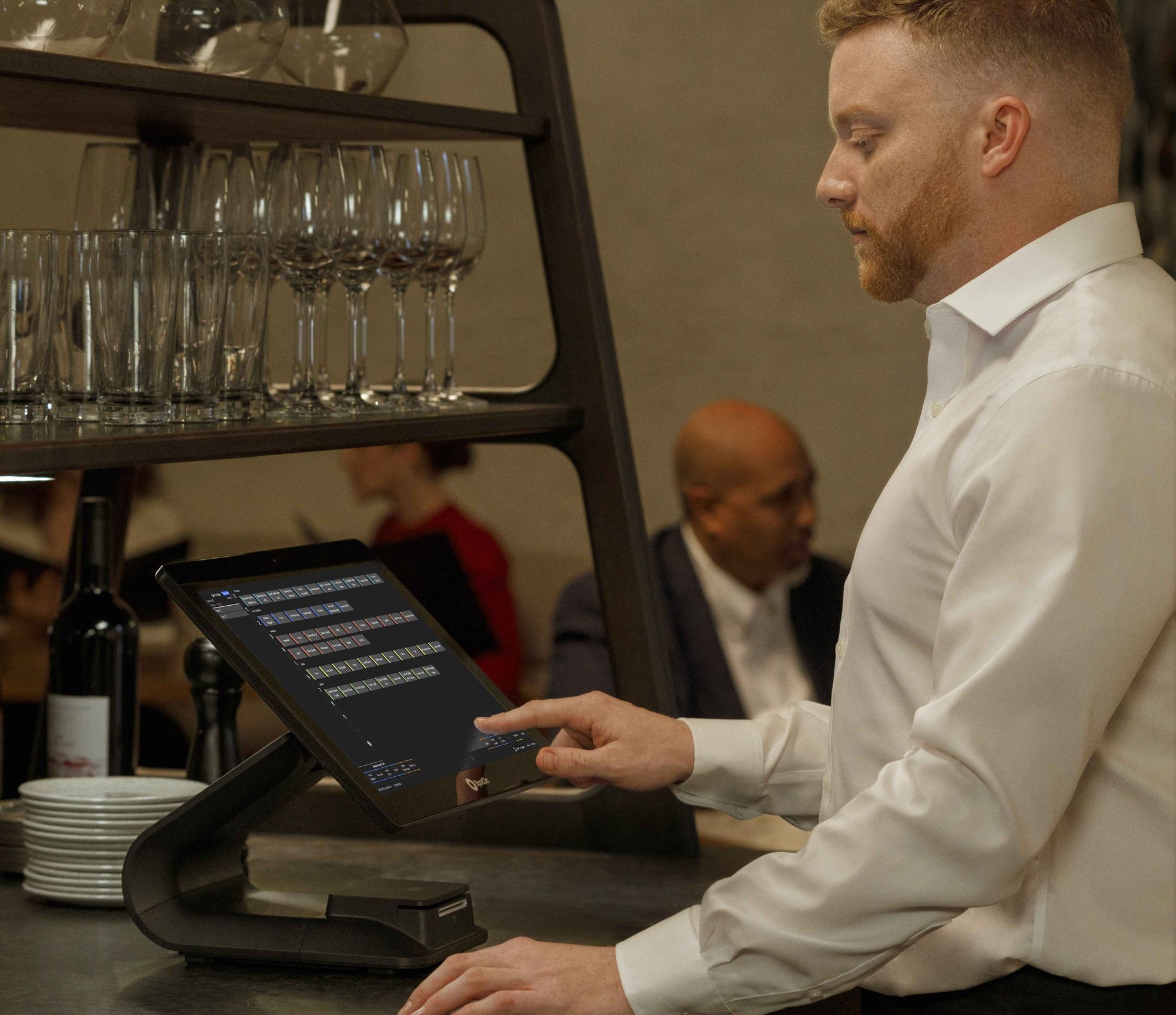 Let's see how we can help
Meet one-on-one with one of SpotOn's tech experts. No high-pressure sales tactics. Just a casual conversation to find out if we make sense for your restaurant.
Get a demo
*This content is provided for informational purposes only. All claims are based from Capterra's Reviews Insight Competitive Comparison, which is based on end-user reviews. Average ratings and review counts include published reviews within a 12-month trailing year of the publication date. Considered reviews were limited to reviewers from North America. Ratings are collected on a 1-to-5 basis and scaled to 20 to 100 for comparative purposes.