If you run a full-service restaurant, nightclub, or lounge, then you already know how critical it is to your bottom line to keep tables full. What you might not know is how much your existing reservation and waitlist solution is costing you—in both dollars and guest data. Many of the most well-known reservation and waitlist providers charge per-cover fees or high monthly subscription fees while also prioritizing converting your guests into their own customers.
SpotOn Reserve, in contrast, gives you all the flexibility and features you need to keep tables full and run your business your way, all while giving you the ability to collect guest data across your platforms and costing you far less.
Let guests book reservations directly from your website and Google at a fraction of the cost.
Thanks to our integration of Reserve with Google—a free restaurant business service—you can easily expand your visibility to where most diners turn when they're looking for a place to eat: Google Maps and Google Search. SpotOn Reserve also lets guests book reservations from your website with no per-cover fees. All you pay is one affordable monthly software fee.
The phrase "restaurant near me" is searched 6.2 million times each month.
Along with online reservations, you get an intuitive host app that makes it easy to manage tables, assign staff, and complete to-go orders. Additionally, to help reduce no-shows, SpotOn Reserve automatically sends out customizable confirmation texts 24 hours in advance to have guests confirm their reservation.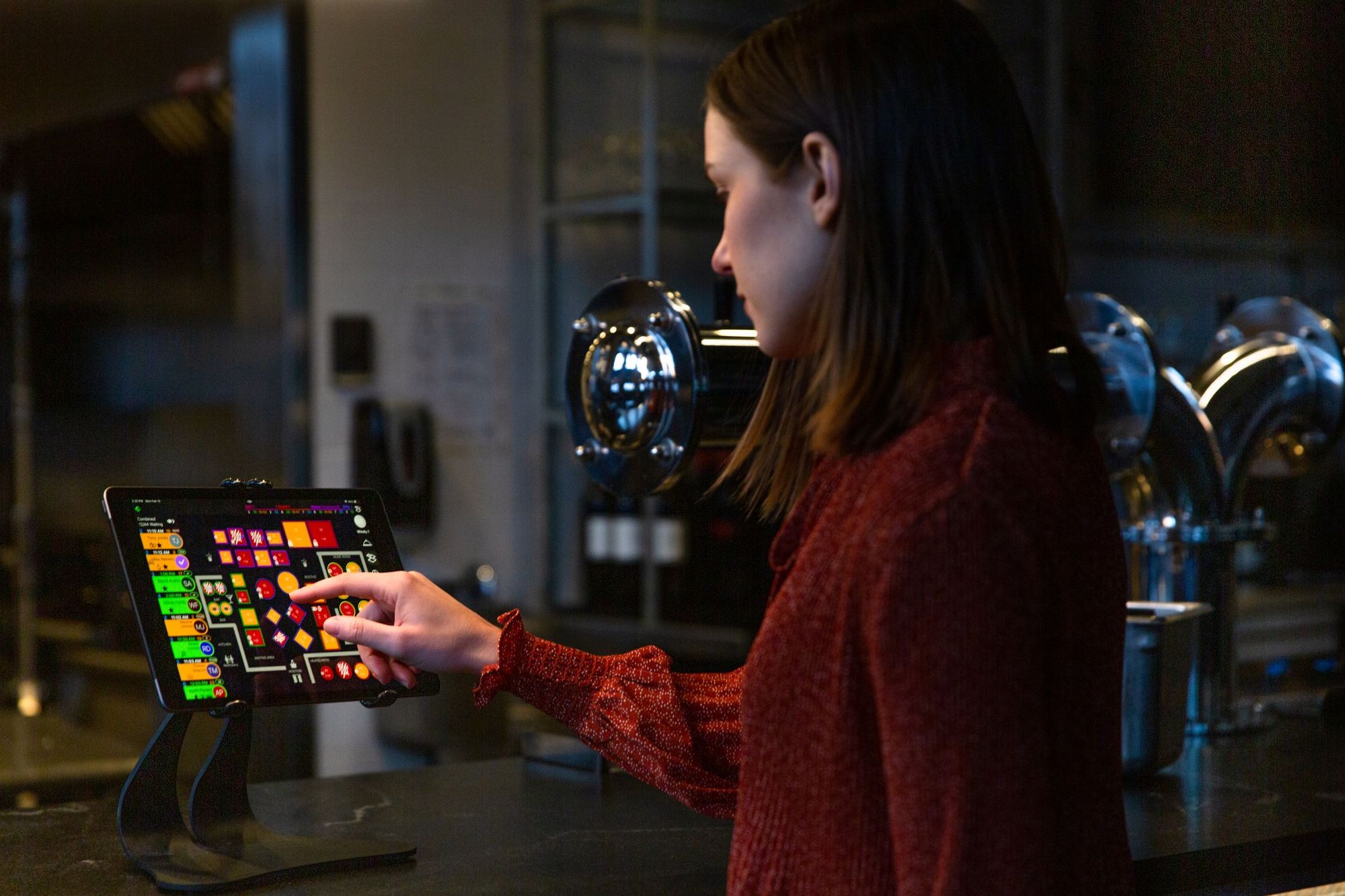 Streamline operations and enhance your guest experience with 2-way POS integration.
SpotOn Reserve gives you the flexibility to use it as a standalone solution, or you can use it along with SpotOn Restaurant point-of-sale to further boost efficiency and enhance your guest experience. Here are a few of the ways our 2-way POS integration can help you improve your operations:
Guest notes are automatically transferred from the reservation platform to the POS, so your servers get alerted to allergies, birthdays, and celebrations to personalize the experience for guests
The POS system automatically sends table status updates to the host app, making wait times more accurate and flagging the host station about table updates, including courses and when the bill has been paid.
Guest contact information is automatically imported into your guest database within the SpotOn Dashboard, enabling you to easily stay in touch with guests to build loyalty and drive repeat visits with built-in tools for email marketing and limited-time deals
So how does it all come together? Imagine this scenario:
A guest books a reservation for two at your restaurant to celebrate their wedding anniversary. When they show up, both the host and the server are alerted that it's their anniversary, enabling your staff to congratulate them, and suggest some great upsell items, such as an expensive bottle of champagne or wine, and then give them a complimentary dessert for a truly great guest experience. It turns out these guests are big spenders and opt for the most expensive items on your menu, so your server smartly adds a tag (customizable for each restaurant) to their guest profile from the POS, noting them as a VIP. When the dessert course comes around, the host gets notified that the anniversary couple is just about finished, so the host lets the next walk-in party who added themselves to the waitlist know that their table is nearly ready. When the anniversary couple are done, boom, the table turns with no down-time.
But it doesn't stop there.
With your guest data, you now have the ability to contact the anniversary couple—and every other guest who's booked an online reservation—with slick marketing campaigns. You send an email announcing a new seasonal menu item, and they book another reservation. The moment they show up, your host and server are notified that they're a VIP customer, and can even see their past order history, enabling your team to make personalized recommendations. The couple is treated to an amazing, personalized experience, and if they weren't already sold, they're now a lifetime loyal customer.
Manage your waitlist alongside reservations or as a standalone system.
SpotOn Reserve also allows guests to add themselves to your waitlist both at the host stand, iPad kiosk onsite, or online—again through Google and your website—and get automatic updates with accurate wait times. Meanwhile, your hosts can view all parties on the waitlist and modify wait times, if they wish, or rely on the software's default predictive wait times based on party size. When a table is ready, your guests will automatically be notified, and hosts will get a suggested table recommendation to seat the party.
And again, the system is flexible, enabling you to run your business your way, not the other way around. You can use the waitlist feature along with reservations or by itself. You can add table layouts to help your host find open tables, or you can run it without table layouts, making it ideal for popular counter-service concepts, bars, nightclubs, and lounges.
Did we mention reporting?
In addition to all the other features and tools we've already mentioned, SpotOn Reserve also gives you invaluable insights through reporting analytics, including Daily Table Turns and Wait Time Efficiency, helping you better understand how your restaurant is performing and how to improve turn times and profitability.
Combine all these things with the personalized setup and 24/7/365 support that SpotOn provides, and it's no wonder that so many restaurants are kicking their old reservation and waitlist solutions to the curb for SpotOn Reserve.
"Our average Friday and Saturday sales used to be $9k - $10k. With SpotOn Reserve, we take in $12k, $13k, $14k and run more smoothly because there's no longer that big crash in the kitchen." –Mike Harrell, Owner, 11th and Bay Southern Table