First off, exhale. You've worked hard. The madness and excitement of the holiday season can take a toll on even the most cheery and caffeinated among us. So as the new year begins, it's a good time to celebrate your accomplishments. Take a break. Then, plan for the year ahead.
January may be bleak, weather-wise, but in my General Manager days, it was a time for making everything from the menu to the guest experience fresh and exciting. Mapping out the year ahead and taking advantage of the quiet season meant less stress when things started to ramp up down the road. It may seem like a lot of work, but checking off even a few thoughtful tasks will be a gift to your future self. So pour yourself a mocktail, break out the calendar, and say cheers to a new year with some 2023 planning.
1. Encourage sales with online ordering
If you've been meaning to add a new revenue channel, now is the time to do it. Less foot traffic means your guests and staff can acclimate to QR code or online ordering without the chaos of crowds. Take the time to make sure you have professional, up to date photos of your menu items, that your modifiers and sides are all accounted for, and guests know they can order directly from your restaurant without sacrificing fees to third party platforms. A restaurant online ordering system can help drive sales if your guests are prone to hibernation, and help you reach new folks, too.
2. Start a loyalty program
After the indulgence of the holiday season, it can be tempting to retreat to one's cocoon. Attract new guests with a branded loyalty program that helps you connect and reward your guests for their visits or online orders. Plus, offering a half price item or appetizer is amazingly effective at getting people through the door.

3. Assess your menu
Every January, I would look at my menu and say, "How can I make this fresh and bright and new?" Whether you're driven by wanting to cut costs and streamline kitchen operations, or bring in customers with fresh concepts (or ideally, both), a menu refresh brings a much-needed dose of sunshine. Changing your menu can also help you keep pace with guest preferences. Maybe you want to offer some lighter fare for folks recommitting to their health in the new year or spirit-free cocktails for guests participating in dry January. Whatever changes you decide on, tweaking your menu in the slower months gives you plenty of time to train your staff on the new dishes.
4. Run promotions for gift cards
You're coming off a big gift card selling push. Selling gift cards is great for a cash infusion, but when 81% of diners spend beyond the value of their gift card it's just as important to get people back in the door. This can look like rewarding guests who pay with a gift card with an additional perk or free item, or connecting with guests who purchased gift cards via email or social media.
5. Reward your staff
Staff appreciation is always top of my to-do list post-busy season. There's no "I" in team and whether your staff is working seasonally or a mainstay of your restaurant, good work should be rewarded. I try to trade spaces with another restaurant to make the event feel special, exchanging a credit for a certain dollar amount to cover food and beverage costs. If a party isn't in the cards, even presenting your staff with coffee gift cards or small tokens of your appreciation is a good way to say you care.
6. Work backwards on seasonal hiring
When it comes to staffing, you need to look ahead and also look backwards. What was your rate of staff turnover in 2022? Were your peak sales periods from your POS in line with peak labor costs? Use your labor management software to identify when you need to be fully staffed to accommodate peak season and work backwards from there.
If you have 12 servers and need 25 servers by May, you need a plan to be fully staffed by April. If you hire and train one to two servers a week, you need to start hiring eight weeks out. You also need to build out time for interviewing and advertising the roles, which could take longer than you think. Blink and it's busy season.
7. Dig into the detail… clean
You may have heard of spring cleaning but I want to introduce you to… winter cleaning. Again, after the hustle and bustle of the holiday season, the slow guest volume of January makes it a great time to give your kitchen a facelift or do any preventative maintenance. It can also be a good time to invest in new equipment given the time it takes to ship and install, and for your staff to adapt. If you're making an investment in your business, consider a SpotOn Capital loan, paid back automatically in manageable installments from daily sales.
8. Create a marketing plan
Whether you love it or hate it, marketing of some kind is essential to spreading the word about your business, and kicking off the year with a solid plan can give you some momentum and structure around your posts. So, how often are you going to post on social media or send out emails? Keeping a regular cadence ensures your social pages stay fresh and puts your business front of mind for your followers. Planning will also help you determine your yearly or quarterly budget for paid advertising and when you want to put out print or online content. Sit down with a calendar and highlight any major dates in your city that you should prepare for. Think sporting events, concerts, festivals, and holidays.
9. Set goals for the year ahead
Whether you have a marketing department and events team or you are the marketing department and events team, start strong with quarterly sales goals and things you want to accomplish in the new year. Setting goals top-down will help drive your team's performance and make meaningful profit margins happen. Plus, with easily accessible sales reporting you can benchmark against the previous year and keep track of your progress.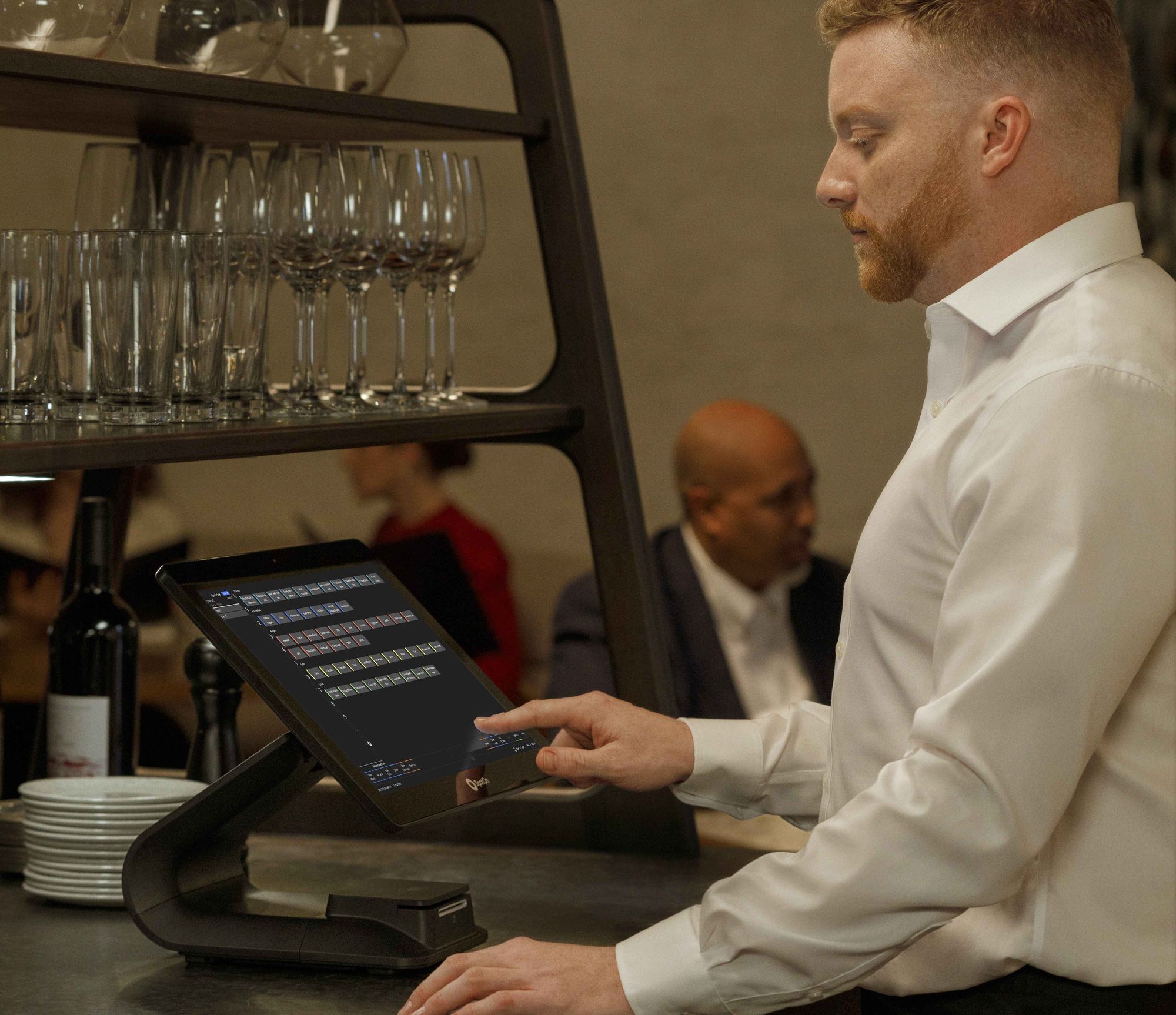 Let's see how we can help
Meet one-on-one with one of SpotOn's tech experts. No high-pressure sales tactics. Just a casual conversation to find out if we make sense for your restaurant.
Get a demo
About the author
Hillary Holmes has over 20 years of success in the restaurant and hospitality industry, including as General Manager at Von Elrod's Beer Hall & Kitchen.